Monevo Loan Review 2020 – READ THIS BEFORE Applying!
Personal loans are among the best options to deal with various types of financial issues. Unlike mortgages, auto loan, and student loan, personal loans are not earmarked for a precise purchase.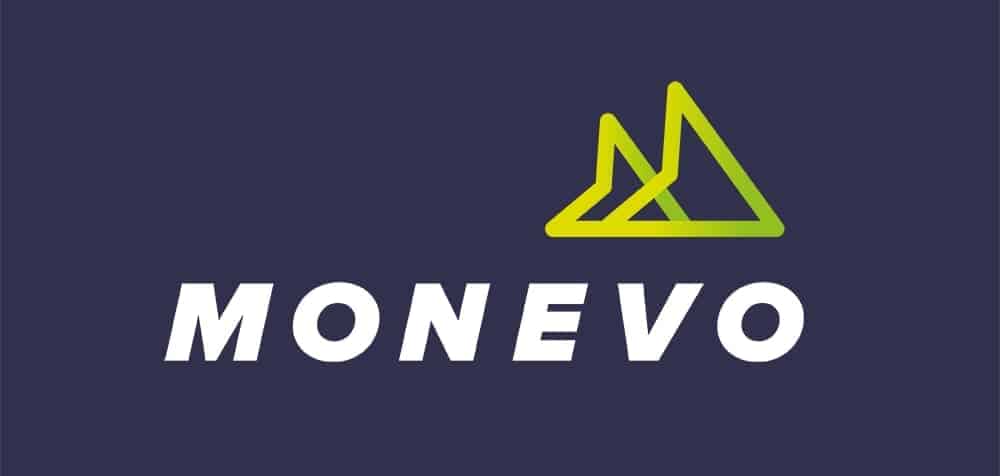 The personal loan can be used for anything that you need at that moment. Although lenders always ask you about the reason for taking a loan, the borrower can do what they want to do with it. The borrower can use these funds for various purposes such as debt consolidation, credit card debt, home improvement and so on.
With the advancement of technologies and the arrival of the alternative online lending platform, borrowing money for personal use is not a big challenge. This is because these online platforms permit individuals with low credit score to get a loan.
In order to help you with that, we review Monevo – which helps its users in connecting with the best online lenders.
Apply for a Payday Loan Now! | Best Payday Lender 2020

Loans From $100 to $15,000
Instant Application & Approval
Bad Credit Considered
Lenders From All 50 US States Onboard

Monevo helps in connecting borrowers with lenders. It operates a loan market place and then creates a dashboard for borrowers where they can monitor all the scheduled payments and other factors related to loans.

What is Monevo Loans?

Monevo is a loan connecting service. Like Credible and Lendio, the platform plays a mediatory role between the borrower and lenders. They permit top 30 lenders to offer loan proposal to the borrower once the borrower submits the request. Monevo utilizes the data you provided in the loan application to help you in finding a loan provider that fits with your requirements. Founded in 2012, Monevo does not offer loans itself. It takes a commission from lenders for offering their services. It has offices in four countries. The platform has recently penetrated in United States markets.

Monevo only supports personal loans. It does not support mortgages, auto and other types of loans. It is a free website that permits borrowers to shop from multiple personal loan providers.

What are the Pros and Cons of Monevo Loans?

Monevo Pros:

✅Easy and quick application

✅Real-time offers

✅Applications won't impact your credit score

✅Free to use

✅High loan amounts

Monevo Cons:

❌ Some major lenders are not included

❌ You'll probably get solicited

❌ Only personal loans

How does Monevo compare to other installment loan providers

Monevo is an online loans marketplace that seeks to bring lenders and borrowers together. It however has one of the most expanded loan limit of its kind out there and equally attractive interest rates. But how does it fair when compared to equally reputable online installment loan service providers like Opploans, Oportun, and Rise Credit? Here is the breakdown:

Monevo

Access installment loans of up to $100,000
Minimum credit score required 600 FICO
Loan APR starts from 3.99% to 35.99%
Loan repayment period of between 12 and 72 months

Oportun

Loan amount starts from $300 to $9,000
No minimum credit score required
Annual rates fall between 20% to 67%
Loan should be repaid in a span of 6 to 46 months

Opploans


Borrow limit $1,000 to $4,000
Bad credit score is allowed
Annual payment rate starts from 99% to 199%
Payment period of 9 to 36 months

Rise Credit


Offers loan from between $500 to $5000
Bad credit score is allowed
Annual rates starts from as low as 36% to as high as 299%
Depending on the state, the repayment term ranges from 7 to 26 months

How Does Monevo Personal Loan Works?

Monevo helps in finding a loan that fits with borrowers personal circumstances. They have developed a simple and user-friendly platform. These steps make getting a loan easier. The borrower is required to fill the form; the platform will show loan proposals within 60 seconds. The platform uses your personal data to match borrowers with an impressive number of offers.

The major difference between Monevo and other market players is that Monevo always provides up-to-date rates and offers. The platform immediately submits all the information and loan request to lenders with the help of an embedded API. Because Monevo works in real-time, borrowers are typically able to compare competitive offers from more lenders. This also allows them to get updated offers.

Monevo permits borrowers to get a loan up to $100,000, which is significantly higher from the loans offered by Avant and Upgrade Loans. The length of the loan agreement stands in the range of one to five years. The user has to pay installments according to the terms of the agreement.

The borrower will experience no fee for checking the loans offers. The initial application process will also not impact the credit score. The loan is finalized on the loan provider's website and your funds are provided via direct deposit as soon as the next business day. The interest rate stands in the range of 3.99% to 35.99%.

What is Monevo Personal loan application process?

Generally, the borrowers have to spend several hours finding out multiple loan platforms. Monevo seeks to take various types of headaches away with the innovative single online application. The borrower can find various types of loans from home with the help of internet. They have developed a simple application process; they take as little as 60 seconds to present loan offers.

The borrower needs to visit homepage to apply for a loan. The user will see a screen where they simply have to select the desired loan amount, along with choosing the purpose for the loan and the time period for the repayment.

Once you added the simple information related to the loan, the platform will take you to the new screen – where they will ask you to fill personal information. This information includes:

Name
Address
Date of birth
Email address
SSN
Vehicle ownership status
Highest education level
Employment status
Pre-tax income.

After providing the basic information, the borrower needs to submit a loan request. This application process will not make any impact on the credit score. Monevo always runs a 'soft' credit check before forwarding loan application to lenders.

After just 2 minutes of submitting a loan request, the borrower is likely to get responses from loan companies. The response include all the details related to the loan. They will show you APR rate, estimated monthly repayment amount and repayment term in the form of a table. Once you like the offer of any lender, you need to click through to see the full details.

Once you selected the loan, you need to provide more information about your bank account and income. They will run a final verification process before offering loans. The funds are likely to transfer in borrower account within a few days

What are the Minimum Requirements for Monevo Personal loans?

It's quite easy to get a loan through Monevo. This is because the borrower will receive various loans proposals even if you have a low credit score. Below are the minimum requirements that borrowers need to fulfill to qualify for personal loans:

Credit Rating: They accept clients with average to above-average credit score. The lowest average score is 600.
Annual Income: The platform does not impose any restriction on a regular income. However, they typically accept annual income up to $25,000 or more.
Credit History: You must have a fair credit history.
Debt-to-income ratio: Most lenders prefer a debt-to-income ratio of 45%, not including your mortgage.

What is the Eligibility criteria for Monevo Personal Loans:

They don't impose strict eligibility criteria. They permit users to easily get a loan from top-rated lenders. Below are the basic criteria that the borrower needs to fulfill to get a personal loan:

You have an active checking or savings bank account.
You are over 18 years of age (varies by state).
You are a citizen or permanent resident of the United States.
You have a regular source of income.

The borrower also needs to provide the following documents along with the information listed above:

Personal details: The borrower is required to provide personal information such as full name, social security number, date of birth and driver's license number.
Contact details: The borrower is required to provide contact details such as phone number, address, and email.
Employer's name: The borrower is required to provide employers information such as address and the length of your employment.
Bank account information: The borrower is required to provide bank account details.

Unlike other platforms, they accept clients from the U.K., European countries and the United States. Indeed, it accepts clients from all states of the United States. Below is the list of few states that are accepted on this platform:

Alabama
Arizona
Arkansas
California
Colorado
Connecticut
Delaware
Georgia
Hawaii
Idaho
Illinois
Indiana
Iowa
Kansas
Louisiana
Maine

Mississippi
Missouri
Montana
Nebraska
New Jersey
New Mexico
New York
North Carolina
North Dakota
Ohio
Oklahoma
Oregon
Pennsylvania
Rhode Island
South Carolina
Utah

What Types of Personal Loan Monevo Offer?

Personal loans are one of the best ways for individuals to fund their financial needs. Monevo offers unsecured personal loans. This means that the user is not required for providing tangible asset or other guarantees to secure a loan. Monevo permit users to get various types of personal loans from the top-rated lending companies and banks. Below are the types of personal loans Monevo supports through its platform:

Debt Consolidation: This is a type of personal loan that borrowers get to pay off other loans. This strategy helps borrowers in getting lower interest rate along with streamlining monthly installments.
Home Improvement: This is a common type of personal loans. People take this loan for adding new sections or updating their home.
Medical Bill: The borrower can pay a medical bill in case of emergency with the help of medical bill loan.
One-Off Purchase: You can use a personal loan for the purchase of big items.
Short-term Loan: The platform offers short-term loans.
Car lease, Car purchase or Repair: The borrower can use a personal loan for a Car Lease, Car purchase.
Pay Bills: The borrower can use the personal loan for paying unexpected bills related to utilities.
Temporary Reduction in Income: The borrower can use a personal loan for fulfilling basic necessities. The borrower can take a loan for increasing the income in case you face a temporary reduction in income.
Family or Special Occasion: Personal loans are often used for family purposes. For instance, the borrower can take a personal loan for brother or sister marriage or for other family purposes.
Household Goods: You can use a personal loan for buying furniture or for other products. You can also buy household goods with a personal loan.
Unexpected Expense: You can borrow money through Monevo in case of unexpected expenses. It includes medical-related expenses or other personal needs.
Holiday: Personal loans are often used for holidays and traveling. The borrower can easily get a personal loan for holiday from lenders supported by Monevo.

What Awards Monevo Won?

–

Monevo has received several awards in the past couple of years. This is due to its innovative loan marketplace and easy access to cash. Below are the awards that Monevo won:

The Queen's Awards for Enterprise.
Best Companies.
FStech Awards.
National Business Awards UK.
GP Bullhound Northern Tech Awards.
Sunday Times Tech Track 100.
Al Sector Performance Awards.

Is Monevo Customer Support Good?

Monevo customer support center has developed several enticing features such as instant chat and a phone call. The user can contact the support team through email. They generally respond to queries within three business days. Several other lending platforms also permit users to contact the support team through an instant chat feature and a phone call. In the case of Monevo, both features are available. However, they haven't created any frequently asked question page – which is significantly important. This is because the customer always looks at the FAQ segment for help before directly asking any question to support team.

What is the Cost Structure of Monevo?

Monevo is absolutely free for the borrower. They do not charge any account opening fee. There is also no upfront fee. They also don't charge any commission even if you get a loan from lenders. They do not deduct any administration fee from borrowers. They take a commission from lenders once your loan is approved. The lender can charge an origination fee to borrowers. The origination fee stands in the range of 1% to 8%.

What Lenders Monevo Supports for Personal Loans?

Monevo supports 30 top-rated online lenders and banks. These lenders offer various types of personal loans to borrowers. Once the borrower accepts the loan offers, the lender immediately transfers money into borrower account after a hard verification. Below is the list of few lenders that are supported on this platform:

Paragon
Prestige
Masthaven
Hitachi Personal Finance
Shawbrook Bank
Lending Works
BeSavvi
My Community Finance
1st Stop Loans
Trust Two
Bamboo
SoFi
George Banco
Amigo Loans
Buddy Loans
Likely Loans
SafetyNet Credit
Marcus
Everyday Loans.

Is Monevo Safe for Borrowers?

Yes, Monevo is safe for the borrower. The platform always asks borrowers to provide personal information for loans. They share your personal information only with lenders to correctly match you with offers for which you qualify. Despite this, Monevo seriously takes your privacy. Any information transmitted and/or stored is protected with SSL encryption.

In addition, the borrower does not hold and deposit funds into Monevo account. Indeed, the borrowers will receive funds from lenders that are supported by Monevo. Therefore, it is safe to use Monevo. The platform is also complying with regulatory requirements.

Monevo Personal Loan Review – Verdict

Monevo is a loan marketplace that helps borrowers in connecting with lenders. The borrower only needs to fill an application form to receive loan proposals from top rated lenders. You can get a personal loan from these lenders on easy options. The duration of the loan agreement stands in the rage of one to five years. The borrower can get a personal loan up to $100,000. The platform is available in several countries including the United States. A borrower with average to above average credit score can easily get a loan through this platform.

Apply for a Payday Loan Now! | Best Payday Lender 2020

Loans From $100 to $15,000
Instant Application & Approval
Bad Credit Considered
Lenders From All 50 US States Onboard

 

Glossary Of Loaning Terms

FAQ:

Does reviewing offers on Monevo Impact Credit Score?

How quickly can the borrower get funds using Monevo?

Can the borrower get a loan directly from Monevo?

How much you can Borrow through Monevo?

Does Monevo Offer Unsecured Personal Loans?

US Payday Loan Reviews – A-Z Directory