Lendio Review 2020: How It Works, Rates And Eligibility
Online lending platforms have been gaining the confidence of the general public by providing fast and easy access to cash.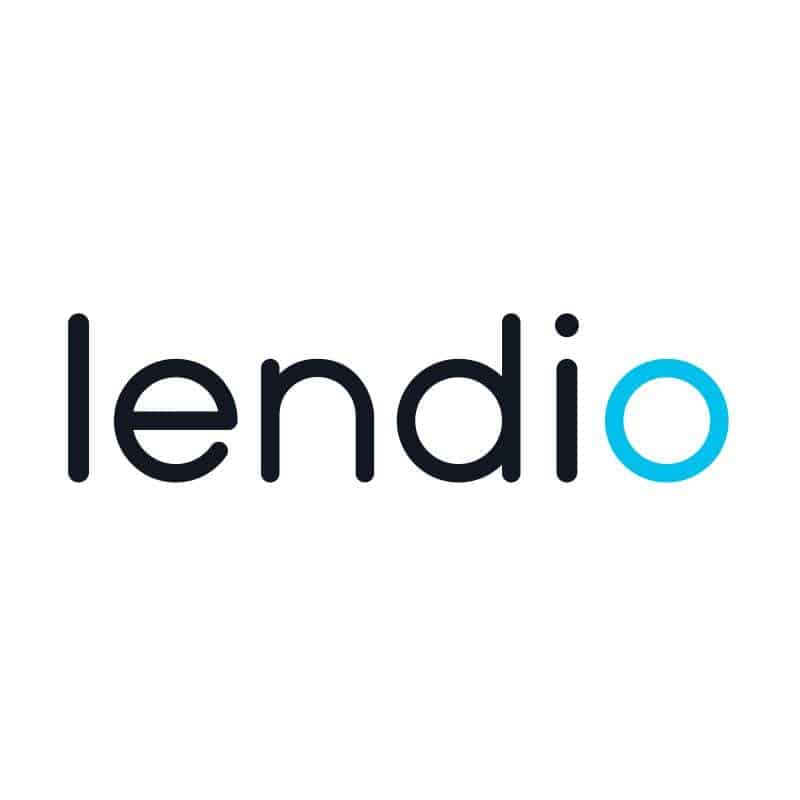 They offer small loans to people at flexible terms and competitive interest rates. The rejection of almost 80% of small business loan applications from traditional banks is among the biggest factor behind the success of online lending platforms. These platforms offer various types of loans such as personal, business, home, refinancing and so on.
Although online lending platforms have several plus points compared to traditional banks, it's essential to choose the best platform that fulfills your financial goals along with offering better repayment terms.
To help you with that, we review Lendio – which has helped in funding more than $1.4 billion to 73000 businesses around the United States.
Apply for a Payday Loan Now! | Best Payday Lender 2020

Loans From $100 to $15,000
Instant Application & Approval
Bad Credit Considered
Lenders From All 50 US States Onboard

What is Lendio?

Lendio is a marketplace for small business loan financing. It helps borrowers in connecting with the most credible lenders like CashUSA does. It does not originate loans. It only connects its clients with a network of over 75 lenders. These lenders include Kabbage, OnDeck, Amex, BlueVine, and many others. Lendio management seeks to develop a one-stop-shop for financing.

There are several advantages of using an aggregator like Lendio. The platform makes all the work of finding lenders that suits your requirements. The user only needs to fill the application – which takes not more than fifteen minutes.

Lendio is a marketplace for various types of small business loans. They have developed a user-friendly platform where they connect borrowers with lenders. The borrower only has to fill a small application form to gain access to a nationwide network of 75+ lenders.

What are the Pros and Cons of Lendio?

Lendio Pros:

✅Fast and easy access to cash

✅Easy terms and conditions

✅Offer lower interest rate to clients with a strong credit score

✅2-7 days time to funding

✅10 different loan types

Lendio Cons:

❌ Some loans require extra documentation

❌ Prepayment penalties vary

❌ High credit score requirement

❌ Strict eligibility criteria

❌ Collaterals

Lendio vs Short term online loan service providers, how does it compare?

Lendio is not a direct lender but a loan marketplace connecting lenders and borrowers. Here, borrowers with high credit scores can access a wide array of short-to-medium term loans at some of the most competitive interest rates. Lendio specializes in offering small business loans and boasts of fast access to loans and a straightforward loan application process. We compared Lendio to other small business and installment loan providers like LendUp, Opploans and Rise Credit and compiled their unique features:

Lendio

Access business loans of up to $2,000 and $5 million
Minimum credit score 650 FICO
Business loan of credit APR of between 4% and 24%
Business line of credit loan repayable in between 1 and 2 years

Opploans

Borrow limit $1,000 to $4,000
Bad credit score is allowed
Annual payment rate starts from 99% to 199%
Payment period of 9 to 36 months

LendUp

Borrow payday loans of between $100 and $250
No minimum credit score required
Loan APR is set at between 237% and 1016.79%
Payday loan repayment period of between 7 and 31 days

Rise Credit

Offers loan from between $500 to $5000
Bad credit score is allowed
Annual rates starts from as low as 36% to as high as 299%
Depending on the state, the repayment term ranges from 7 to 26 months

How Lendio Works?

Lendio is an award-winning company. It is focusing on changing the industry norms for providing small business loans. They have developed a platform where the borrower can get access to most reputable lenders. Their business loan starts from $2000 to $5 million dollars according to the requirement of borrowers.

Once the user fills and submits the application form, the platform will transfer your data to lenders. The lenders will send proposals to borrowers with complete information regarding the loan amount, interest rate and repayment term.  Then you are required to pick the best one that you believe offer the best deal for your needs.

Unlike other online lending platforms that focus on personal loans, Lendio only offers different types of business loans.

What is the Business Loan Application Process?

Similarly to platforms like MoneyKey and Lend Up, Lendio has made the application process simple for its clients. You don't need to provide several documents when compared to traditional banks. It takes only 15-minutes to fill the application form. You can do everything online with a few clicks. You don't need to visit the office. You only need to have your bank account documents. You can link bank account if you don't have documents for upload. Below is the basic information that you must have when filling the loan application:

Credit score
The amount of sales your company does on a monthly basis
The industry your business is in
Company debt
The reason for the loan.

None of that information requires any documentation if you know your company well.

Once you have all the above information, you are ready to apply for the loan. You need to visit Lendio website to fill the application and find offers. They have placed 'Get Loan Options' tab at several places on the home screen.

The loan application process starts with a questionnaire. The platform will display a questionnaire to understand your requirements along with screening the eligibility criteria. They will match you with the lenders according to your requirements. Lendio will make a soft credit check before forwarding the loan application. Below is the basic questionnaire that you can expect from Lendio:

Gross revenue average of $10,000 in the last 6 months
Though the Minimum of 12 months in business is required for large loans, the requirement is not obligatory in certain loan programs. In some cases, this requirement needs to be at least 2 years in order to qualify for the best loans and pricing.
No minimum credit score
No bankruptcies in the past 3 years
A business bank account
You must be current on your mortgage or rent payment
The business must be US-based.

The exact documentation you require to submit varies from one lender to other. The documents also depend on what type of loan you are looking for. Following are the documents that you can expect to submit.

A signed loan application
6 months of current business bank account statements
Mortgage or landlord verification.

Once you submitted the application, you can expect to receive the loan offers in a couple of hours. You need to select the best offer that matches with your financial and business goals. Once you selected the loan offer, the lending loan manager will directly contact you and let you know about any additional documents to complete your loan application.

What Types of Loan Borrowers Can Get Through Lendio:

Borrowers can get various types of business loans through Lendio. The borrowers have the potential to select the lender they like. Below are the types of loans that borrower can get:

Business Line of Credit

A business line of credit is among the best option for businesses. This is because it works as an emergency account. The businesses can get $5000 to $500,000 of a business line of credit through Lendio.  It's not obligatory to use all the funds. You can use as much amount as you want. They will charge interest rate only on used funds. You are not liable to pay interest on the full amount. The duration of the line of credit stands from 1 to two years. The borrower can expect an interest rate in the rage of 4% to 24%.

SBA Loans

SBA loan helps in covering every type of business expense. This loan is actually designed by the U.S. Small Business Administration (SBA) which is a federal agency that is seeking to help small business. The SBA offer guarantee for a portion of those loans. This enhances lenders confidence.

The most popular SBA loans include the 7(a), 504, and SBA Express. Below are the types of these loans that are best for small business:

SBA 7(a) Loan
The 7(a) is one of the most flexible SBA loans. You can use it to:
Buy land
Cover construction costs
Buy or expand an existing business
Refinance your existing debt
Buy machinery, furniture, supplies, or materials.

Short Term Loan

Short-term loans are small loans that are designed to offer access to cash for a short period of time. The duration of short-term loan stands in the range of 1 to 3 years. They offer instant access to cash. The funds could be transferred in borrowers account in 24 hours. These loans are best for people who have a solid credit score. This is because they offer lower rates and instant access to cash to businesses with a strong credit score.

Merchant Cash Advance

Businesses can get merchant cash advance up to $200,000. The duration of this business loan stands around 2 years. Merchant cash advance permits businesses to get money against future earnings. This loan is a good option for businesses that are seeking fast access to capital. Through this loan, the borrower can capture a growth opportunity or buy equipment that finally bit the dust. The funds could be transferred into an account in less than 24 hours.

Business Term Loan

The business term loans are designed to help businesses to meet their needs ranging from capital investments to everything that you need at that moment. The duration of business term loan stands in the range of 5 years. The businesses can get up to $2 million from lenders. They offer an interest rate as low as 6%. The interest rate is also fixed. You need to provide information related to time in business, credit score, and collateral. The lender would also ask you to enter P&L statements or bank statements.

Equipment Financing

The platform offers equipment financing to businesses and small factories. The loan amount could increase up to $5 million. The interest rate for equipment financing starts at 7%. Below is the list of equipment that you can buy through this loan:

Forklifts
Workbenches
Conveyor belts
Point-of-sale payment processing software and hardware
Commercial ovens
Office furniture and fixtures
Software
Appliances
Food trucks, delivery vehicles.

You must be in business for the last twelve months along with annual revenue of $50000. Your credit score should also stand above 650 to get equipment financing from lenders supported by Lendio.

Commercial Mortgage

You can also get commercial mortgage loan up to $5 million from lenders supported by Lendio. The loan term for commercial loan stands around 20 to 25 years. Time for funding is around 20 to 25 years with an interest rate as low as 5%. You can use this loan for the following purposes:

Buy the property ownership
Build business space
Expand your business location
Remodel outdated location
Refinance your commercial loan.

Startup Loan

It's always difficult to start a business due to the extensive requirement of capital. Lenders supported by this platform offers startup loan up to $750,000 with interest rate as low as 0 to 17%. The loan term stands around 25 years. To qualify for a startup loan, you typically need to be in business for at least 6 months and have a credit score of 680 or higher.

Business Acquisition Loan

Business acquisition loan is helpful in many ways. You can acquire your competitors or directly start your business by acquiring a settled business. You can get a business acquisition loan up to $5 million through Lendio. The loan terms are revolving or 10-25 years with an interest rate as low as 5.5%. The lender will look at your credit score, bank statements, and time in business and so on.

Business Credit Card Loan

Business credit card loan is one of the ways of covering all the working capital requirements you need. You will only pay the interest on the amount that you use. The loan term stands around 1 to 2 years and the borrower can get a loan up to $500,000. You'll typically need a credit score of 680 or higher to qualify for a business credit card.

What is the Fee Structure of Lendio?

They do not charge an origination fee to borrowers. This fee is charged for processing a loan application. They do not charge any management or other fees to their clients. They take a commission from lenders against the services. Their revenue generation entirely depends on commission from lenders. However, lenders can charge some small fee to borrowers for loan management.

What Countries are Accepted on Lendio?

Lendio only accepts clients from the United States. They do not accept clients from Europe and Asian countries. They accept clients from parts of the United States. Below is the list of few states that are accepted on this platform:

Alabama
Arizona
Arkansas
California
Colorado
Connecticut
Delaware
Georgia
Hawaii
Idaho
Illinois
Indiana
Iowa
Kansas
Louisiana
Maine

Mississippi
Missouri
Montana
Nebraska
New Jersey
New Mexico
New York
North Carolina
North Dakota
Ohio
Oklahoma
Oregon
Pennsylvania
Rhode Island
South Carolina
Utah

Is Lendio Customer Support Good?

Lendio has developed strong customer support services. They have designed an extensive frequently asked question segment. This segment helps its users to read answers regarding all the questions such as loan, interest rate, loan types and so on. They have also developed a contact page. This page permits you to submit your query directly to the customer support team. They usually respond to all queries within three days. You can also contact the support team through a phone call. They also permit borrowers to visit the office if needed.

Is Lendio Safe?

Lendio is safe for borrowers. This is because it has received strong customer feedback score on independent websites. 90% of its customers have left an excellent score on TrustPilot. They only work like a marketplace where they connect borrowers with lenders. They take a fee from lenders for providing their services. They do not originate loan nor they keep the funds in their account. Lenders directly transfer funds into the borrower's account. They also do not share borrowers information with anyone excluding lenders.

Conclusion

Lendio is working on the strategy of providing easy and fast access to cash by connecting lender with borrowers. The platform permits borrowers to get various types of business loans. They allow businesses to get a loan up to $5 million. Although they take less for loan processing, their eligibility criteria are also strict. They only accept a client with a credit score of 650. Collaterals and other business documents are also necessary when you are using Lendio for borrowing. On the whole, Lendio is a perfect place for various types of business loans.

Apply for a Payday Loan Now! | Best Payday Lender 2020

Loans From $100 to $15,000
Instant Application & Approval
Bad Credit Considered
Lenders From All 50 US States Onboard

 

Glossary Of Loaning Terms

 

FAQ:

Is Lendio a direct lender?

How long does it take to get the money?

Does the credit score matter?

How long do you need to be in business to qualify?

How much collateral is needed for a business loan?

US Payday Loan Reviews – A-Z Directory