Upgrade Loan Review 2020 – READ THIS BEFORE Applying!
Online lending platforms have been snatching a massive amount of market share from traditional banks and other financial institutions over the past couple of years.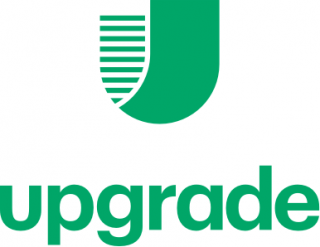 Online platforms are coming up with an innovative lending ideas and easy application process. The availability of small loans from online lending platforms has been adding to consumers confidence. The flexible payment options along with the acceptance of average credit score are among the attractive features of these platforms.
With consumers shift toward online products, the market has witnessed substantial growth in online lending platforms. Therefore, choosing the right platform for borrowing money plays a big role in fulfilling your end goal.
To help you with that- we review Upgrade – which is one of the most popular online platforms for personal loans.
Apply for a Payday Loan Now! | Best Payday Lender 2020

Loans From $100 to $15,000
Instant Application & Approval
Bad Credit Considered
Lenders From All 50 US States Onboard

Upgrade is an online lender providing individuals with personal loans for a wide range of uses. The loan amount ranges from $1000 to $50000. Its closest competitor Avant offers loans in the range of $2000 to $35000.

What is Upgrade?

Founded in 2017, Upgrade is working on the strategy of making borrowing easy for individuals with lower cost and better service compared to traditional banks. Like Monevo, Credible and several others, the platform is enhancing customers experience by combining affordable credit with alerts, free credit monitoring, and education features. The borrower can enjoy all these features together or separately. It has established offices in four states. These states include San Francisco, Phoenix, Montreal, and Chicago. It offers personal loan up to $50,000 for various purposes, such as debt consolidation, home improvement, business, etc. The interest rate on its loans depends on consumers credit score along with other factors such as the length of the agreement.

What are the Pros and Cons of Upgrade Personal Loan?

Upgrade Pros:

✅An easy and fast online application

✅Credit monitoring

✅No prepayment charges

✅Experienced management

✅Fixed interest rates

✅Instant access to funds

Upgrade Cons:

❌ High origination fee and late fees

❌ No variable rates

❌ Only offers fixed interest rates,

How does Upgrade Loan compare to other online personal loan service providers?

Upgrade is an online loans services provider that specializes in advancing personal loan services to poor and bad credit borrowers. Some of its greatest selling points include its availability in most states across the country, extended maximum loan limits and fairly competitive interest rates. But how does it compare to some of the most popular online personal loan lenders like Opploans, Oportun, and Rise Credit? Here is a highlight of their key features:

Upgrade


Access personal loans of between $1,000 and $50,000
Minimum credit score is 620 FICO
Personal loan APR ranges from 7.99% to 35.89%
Loan repayment periods of between 3 and 5 years

Opploans

Borrow limit $1,000 to $4,000
Bad credit score is allowed
Annual payment rate starts from 99% to 199%
Payment period of 9 to 36 months

Rise Credit


Offers loan from between $500 to $5000
Bad credit score is allowed
Annual rates starts from as low as 36% to as high as 299%
Depending on the state, the repayment term ranges from 7 to 26 months

Oportun

Loan amount starts from $300 to $9,000
No minimum credit score required
Annual rates fall between 20% to 67%
Loan should be repaid in a span of 6 to 46 months

How Upgrade Personal Loan Works?

Upgrade has developed a simple and user-friendly platform. They have displayed all the information about loan products on their website. The user can easily check the rates and loan options once they arrive on the home page of its website. Upgrade offers both secured and unsecured fixed personal loans to consumers all over the United States. The borrower can select the repayment plan according to his financial requirements. The platform also doesn't charge any prepayment fee in case the borrowers want to make repayment before the maturity date.

Upgrade has developed a user-friendly platform. It works in three simple steps:

Check your rate: Once you decide to get the loan from Upgrade, you only need to visit the website of this platform. The user is required to check the rates along with loan options. They have displayed this option on the home page of the website. The user is required to add the loan amount and purpose of the loan to check the potential rates on loans.
Choose your offers: Once you are done with rate and loan option, you are required to select any loan options that are available on this platform. The user is liable to pay back the loan along with interest in 36 or 60 monthly installments.
Fast Funding: Once your loan request is approved, you can expect to receive funds within one business day.

The platform offers personal loans, personal line of credit and credit monetizing services. Its CEO Renaud Laplanche says, "Users are rewarded for their credit discipline: those with excellent credit can obtain larger loans up to $50k (compared to $40K at Lending Club, $35k at Prosper and $30k at Marcus) and will receive faster loan disbursements, within a day of clearing income verification."

What Types of Personal Loans Upgrade Offers?

Upgrade is seeking to fulfill the client's requirements by offering various types of personal loans. The rate of interest and repayment depends on which loan category you select. Upgrade offers personal loans starting at $1,000 all the way up to $50,000. You have the choice to pay back the loan over three years to five years. APRs range from 5.96% – 35.97%. This is higher than some of the other online lenders, but you do have the benefit of potentially receiving a larger loan amount. Its personal loan is categorized into the following types:

Pay off credit cards debt:

Credit card debt is among the most teasing factor for consumers. Users all over the United States are struggling to pay credit card related debt. The unmanaged credit card debt will haunt every step you take in life. You can take a new debt from Upgrade to pay off your credit card debt. The user can take a personal loan at a lower interest rate to remove high-interest rate credit card debt. Below are the features of Upgrade personal loan for credit card debt:

Take Control: Upgrade has developed an enticing way of increasing borrower's potential to meet monthly obligations. The user can make small payments all the over the month to easily manage and pay off monthly installment.
Lower Your Rate: The borrower can eliminate high-interest debt and credit card payments.
No Changes in Interest Rate: This helps borrowers to know how much you're paying each month.
Get Out of Credit Card Debt: With the help of lower interest and specified date that you can circle on your calendar, you can easily get out of credit card debt.

Debt Consolidation:

Debt consolidation is common all over the world. It is refinancing of debt that entails taking out a new loan to pay off all other loans. The consolidation of several debts into a single debt helps individuals to streamline the repayment process and lower interest rate. Below are the best features of Upgrade debt consolidation personal loan:

Take Control: Streamline multiple payments into a single monthly payment that's easy to manage and pay off.
Lower Your Rate: Eliminate high-interest debt and credit card payments at a lower rate.
No Surprises: Get a fixed rate that won't ever change. Be confident that you know how much you're paying each month.
Get Out of Debt Faster: Find the relief of a clear payoff date that you can circle on your calendar.

Home Improvement:

Home improvement loan is also common all over the world. People take this loan to improve the outlook of their home. The borrower can use this loan for various purposes such as renovating your kitchen, remodeling bathrooms, buying new energy efficient appliances and so on. Below are the best features of Upgrade personal loans for home improvement:

Check Your Rate in Minutes: The borrower can check the rates in minutes without experiencing any negative impact on credit score.
Fast Funding: The platform instantly transfers money into your account once your loan application gets approved.
No Prepayment Fees: The borrower is eligible to pay off the loan at any time with no extra charges and penalties.

Major Purchase:

People always need money to meet unexpected expenses or for buying major products. The borrower can use this loan for the following purposes:

Pool Loans
Dental Loans
Special Occasions
Medical Loans
Dream Vacation
Sudden Expenses.

What is the Application Process of Upgrade Personal Loans?

Upgrade has created a user-friendly platform. The borrower can easily review all the information about loans and interest rates without experiencing any negative impact on credit score.

The potential borrower needs to visit the website to apply for a loan. They have displayed the loan checking tab on the home page. You need to enter the desired loan amount and the reason you want to borrow.

Once you added this information, you need to click on "Check your Rate." After that, the platform will take you to a new page where you have to enter some basic information including income, name, address and how much you want to borrow.

Once you are done with all the basic information, the platform will display the rates related to the loan you are looking for. You will also see other options such as re-payment schedule.

The platform will check your information and credit score once you submitted basic information. They will notify you whether you are qualifying for the loan or not. Once you qualify for the loan, the platform will ask you to provide more information about bank accounts. They will make another hard check of your profile which could slightly hurt your credit score.

Once the platform verifies your data, they will immediately transfer funds into your bank account.

If for some reason your application is denied, you can try applying again. You'll just need to wait 30 days, which is actually one of the shorter wait times among online lenders.

Interest rates are fixed in the case of a loan from Upgrade. You need to repay the loan according to the terms of the agreement. They charge extra money if you fail to pay monthly installments according to agreed terms.

What is the Eligibility Criteria for Upgrade Personal Loan?

Upgrade accepts clients with average to above average credit score. The accept clients from all over the United States. They also don't impose any restrictions related to monthly income and other tangible assets. Below are the criteria for upgrade personal loans:

The monthly free cash flow of $1,000
A maximum debt-to-income ratio of 40% (excluding mortgages)
The minimum credit score of 620
Valid bank account
Valid email address
US citizen or permanent resident
At least 18 years old.

Self-employed applicants need to provide more details than other applicants. Below is the information that a self-employed person needs to provide:

Two years of tax returns
Most recent bank statement
Annualized income.

Upgrade only accepts clients from the United States. It accepts clients from all the states of the United States. Below are the few states that are accepted on this platform:

Alabama
Arizona
Arkansas
California
Colorado
Connecticut
Delaware
Georgia
Hawaii
Idaho
Illinois
Indiana
Iowa
Kansas
Louisiana
Maine

Mississippi
Missouri
Montana
Nebraska
New Jersey
New Mexico
New York
North Carolina
North Dakota
Ohio
Oklahoma
Oregon
Pennsylvania
Rhode Island
South Carolina
Utah

What is the Interest rate, Fee and Terms of Upgrade Personal Loan?

Upgrade offer personal loans to individuals with average to above average credit score. The loan range starts from $1,000 with a maximum limit of $50,000. The interest rate on Upgrade personal loans depends on the credit score, loan type, and length of the loan. The interest rate ranges from 7.99% to 35.89%. All loans have a 1.5% to 6% origination fee, which is deducted from the loan proceeds.

If the borrower receives $10,000 loan for a 36-month term and a 17.98% APR (which includes a 14.32% yearly interest rate and a 5% one-time origination fee), you would receive $9,500 in your account and would have required a monthly payment of $343.33.

The platform is transparent about the fee structure. They do not charge any hidden fee to borrowers. The platform charges extra $10 if you fail to pay installments within the time. Loan terms are 12, 24, 36, 48, or 60 months. They do not charge any fee on prepayment.

What other Products does Upgrade Offer?

Along with various types of personal loans, the platform offers the following two products to its clients.

Personal Line of Credit

A personal line of credit is a unique feature of this platform. With the help of this feature, you can get funds from Upgrade anytime. The platform will charge interest on the amount that you need. The interest rate is also fixed. They also don't charge any origination fee on a personal line of credit. There is also no fee on opening the line and no fee for withdrawals. Below are the best features of a personal line of credit:

Total line up to $50,000
Use as much as you need, when you need it†
No origination fee
Low fixed rates for each draw
Affordable monthly payments.

Credit Health

Upgrade's credit health tool helps in understanding the credit score, getting personalized recommendation and getting weekly alerts. The credit health tool is important for people who are involved in various types of loans. Its credit health tool has the following features:

Know Your Number
Credit Score Summary
Credit Health Insights
Credit Score Simulator
Customized Recommendations
Weekly Updates
Trending Charts
Email Alerts.

Is Upgrade Customer Support Good?

Like other trusted lending platforms such as Avant, Upgrade seeks to offer strong customer support to its clients. The platform has developed extensive frequently asked question segment. In addition to FAQ, the platform also permits users to contact the support team through email and phone call.  You can contact Upgrade by emailing at [email protected]. To speak with an Upgrade Support representative, you may call the toll-free line at (855) 997-3100 Monday-Friday, 6am-6pm, Saturday and Sunday 6am-5pm Pacific Time.

Upgrade Review 2019 – Verdict

Upgrade is a good platform for people who need funds in the range of $1000 to $50000. They have developed a user-friendly platform; the application process is also simple. Your credit score does not decline by checking the loan options and submitting a soft application. They accept a client with average to above average credit score. The fee structure is also transparent and clear. Along with various types of personal loans, Upgrade also offers a personal line of credit and credit health tool.

Apply for a Payday Loan Now! | Best Payday Lender 2020

Loans From $100 to $15,000
Instant Application & Approval
Bad Credit Considered
Lenders From All 50 US States Onboard

FAQ:

Does Upgrade offer auto secured loan?

Where the borrower can find 15-digit pre-approval code?

Can the borrower apply for another personal loan?

Can the borrower pay off the loan early?

When the first monthly payment is due?

Can the borrower request for a lower monthly payment?

US Payday Loan Reviews – A-Z Directory