Oportun Loan Review 2020 – READ THIS BEFORE Applying!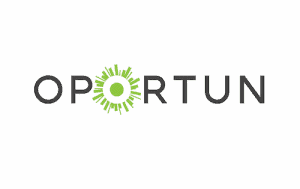 Oportun is a personal loan financial service provider offering both online and storefront services to patrons across a number of states. Like most other short-term lenders, the company mostly targets individuals with circumstances that make it hard for them to access financing.
But is it your best option? In this comprehensive review, we take a look at both its benefits and downsides. We will also examine the products it has to offer and other important aspects to help inform your choice.
Apply for a Payday Loan Now! | Best Payday Lender 2020

Loans From $100 to $15,000
Instant Application & Approval
Bad Credit Considered
Lenders From All 50 US States Onboard

Oportun provides short-term personal loans for borrowers who need cash urgently. Though its loans are costly forms of credit, they come in handy as a last resort in emergency situations. It has a higher loan ceiling and lower rates than competitors but is only available in a handful of states.

What is Oportun?

Founded in 2005, Oportun is a direct lender with headquarters in Redwood City, California. It claims to have a passion about "providing inclusive, affordable, financial services" for patrons. With this in mind, its target market consists of people who are typically shut out of financing because they have a limited credit history or do not have a credit score at all.

Initially, the company went by the name Progreso Financiero, but later changed to Oportun – a shortened form of Oportunidad, the Spanish word for opportunity. In the spirit of inclusivity, it welcomes both English and Spanish speakers as applicants, providing equal opportunity for both groups.

It currently offers services in a total of 12 states and is known for its flexibility. However, it gives relatively high interest rates for borrowers, in view of the risk involved.

Pros and Cons of a Oportun Loan

Pros

Offers flexible financing options for people with no credit history, poor credit and no bank accounts
Competitive APR range
Website supports both English and Spanish
Opportun helps borrowers create a good credit history when they maintain good repayment habits
There are no fees associated with OportunPath
No prepayment fees
The lender can approve a borrower who has faced bankruptcy
Does not require borrowers to have a bank account
It's a certified Community Development Financial Institution meaning it promotes community development and provides financial education

Cons

Only available in 12 states
Higher APR rates than traditional loans
Borrowers have to pay origination fees for personal and auto loans unlike with most other short term lenders
The lender reports account behavior to the nationwide credit bureaus so if you miss a payment, it will negatively impact your credit score
Though you can apply for a loan online, the option is only available in a few states. Most users have to visit a physical store

Oportun

Oportun is an online loans services provider that offers a wide range of short term personal and installment loans. These loan products are tailored for individuals with poor credit scores. It stands out for its extended maximum loan limit and flexible repayment periods, but how does it fair when compared to other short term online loan service providers like Opploans, Rise Credit, and Advance America? Here are their key features compared:

Oportun


Loan amount starts from $300 to $9,000
No minimum credit score required
Annual rates fall between 20% to 67%
Loan should be repaid in a span of 6 to 46 months

Opploans

Borrow limit $1,000 to $4,000
Bad credit score is allowed
Annual payment rate starts from 99% to 199%
Payment period of 9 to 36 months

Rise Credit


Offers loan from between $500 to $5000
Bad credit score is allowed
Annual rates starts from as low as 36% to as high as 299%
Depending on the state, the repayment term ranges from 7 to 26 months

Advance America


Loan limit starts from $100 to $5,000
Requires a Credit Score of above 300
For every $100 borrowed an interest of $22 is incurred
Weekly and monthly payback installments

How does Oportun work?

For a person to qualify for an Oportun loan, they typically need to have a credit score ranging between 300 and 700. However, the lender considers borrowers who have no credit score at all.

The lender offers loans ranging from $300 to approximately $9,000. Notably, the amount an individual qualifies to access will depend on a variety of factors. These include the state in which they reside, their credit history (if any) and previous loans with the same provider among other aspects.

Not only does the company focus on offering financing but also offers an opportunity for borrowers to establish credit history. This way, they can qualify for more cost-effective loan options in future.

Unlike most other short-term lenders, Oportun reports customer accounts to the top credit bureaus. This means that you can make it a stepping stone for establishing a good credit history.

Anytime you make a minimum payment in time, it goes on record and affects your credit score positively. So far, it claims to have assisted over 730,000 people who previously had no FICO score to establish credit history.

You can apply for any of their products online, over the phone or even in person at one of the brick and mortar stores.

What loan products does Oportun offer?

Oportun provides a variety of loan products to suit different applicants in varying situations. Here are some of its products:

I. Personal loans (from $300 to $9,000)

Personal loans from the company are repayable in a span of 6 to 46 months with varying plans to suit different budgets. There are no application fees and the prequalification takes approximately 10 minutes if you upload the correct documentation. You will, however, have to pay an origination fee.

Once you get approval, you can access the funds via direct deposit, as a check or even loaded into a prepaid credit card. In many cases, funds will reflect within 24 hours but could take as few as 2 hours.

When it comes to repayments, you can make them at any of the stores or at hundreds of other pre-approved locations. These include all outlets that accept PayNearMe, MoneyGram and CheckFree Pay payments such as Walmart, 7-Eleven, K-Mart and others.

II. Auto loans (from $5,000 to $30,000)

Auto loans specifically target individuals who want to buy a new car. You can do this from a dealership or even from a private seller without requiring any fee. In this case, you first need to get prequalified so as to know how much you can spend.

The lender will handle the paperwork, verify information about the car you want to buy and mail you the registration so that you don't have to make a trip to the DMV.

III. OportunPath ($100 top ups)

A third type of loan that the lender offers is known as OportunPath. Comparable to a payday loan, it is an emergency form of financing specifically meant for times when you encounter unexpected roadblocks financially.

For instance, it could come in handy when you are in imminent danger of getting an overdraft. It does not require a credit check and has no interest and no fees. Under this package, you get alerts whenever funds run low and get $100 top ups. When your balance is back up, the system carries out an auto payback.

To qualify for this loan, you simply need to create a profile, connect a checking account and its debit card and then verify identity. You can undertake the entire process via mobile.

You will get notifications via a text message and when you accept a top up, funds will reflect in minutes 98% of the time. But in 2% of cases, it could take between 1 and 3 days.

What other store services does Oportun offer?

Oportun does not offer any other store services apart from the lending options highlighted above.

Oportun Account Creation and Borrowing Process

1.Creating an account on the site and borrowing your first loan is quite simple.

To get started, visit the site and click "Get Started."

2. From the drop-down menu, select the product you are interested in and enter your ZIP code. Note that you need to be in one of the states where the service is available.

3. Make a call using the number on your screen if you want to make your application over the phone. Alternatively, click on "Apply Online."

4. Create an account by entering your name and the language you prefer.

Select the reason why you are applying for a loan and then enter your address and when you moved to that address.

5. Enter your phone number, indicate how long you have had it and whether or not you want to receive texts.

Enter your date of birth, your ID type, ID number and the date of expiration. Indicate if you file taxes, if you have a social security number or a tax ID number.

6. Allow Oportun to access your credit report and then enter additional details about housing and your bank account (if you have one).

If you have other debts, indicate that as well and then provide information on your source of income.

7. After reviewing your application, submit it for approval.

It's essential to be cautious during the sign up process for these products. This is because you can end up owing two to three times what you borrow on the longer-term loans, and many have difficulty repaying the short-term loans without reborrowing.

Eligibility Criteria for a Oportun Loan

Legal US permanent residents or US citizens
Age 18 and above
Resident of one of the 12 states in which the service is available
Official government identification from any country
Social security number or tax identification number

Information Borrowers Need to Provide to Get Oportun Loan

When applying for a loan on the site, these are some of the information you will need to provide:

Recent pay stubs to verify income
A photo ID or any other proof of citizenship or residency
Contact information for four references
Proof of address (e.g. utility bills)

In case you are applying for an auto loan, you will also need:

A valid driver's license
Proof of auto insurance
Trade-in information (if it's a trade-in)
Details about the car you want to purchase

What states are accepted for Oportun loans?

Arizona
California
Illinois
Florida
Nevada

Texas
Missouri
New Jersey
Wisconsin
Idaho

What are Oportun loan borrowing costs?

Take a look at some of the costs associated with Oportun loans:

Origination fee or tax stamp (for personal loans) – unknown
APR for personal loan – 20% to 67%
APR for auto loan – unknown
Late payment fees – unknown
Returned check fees – unknown

Oportun Customer Support

On Better Business Bureau, the service provider has an A+ rating but a majority of customer reviews are negative. Among the top complaints is poor communication with customer support. They therefore have some work to do in improving public perception.

You can contact the Oportun support team via email or live chat on the website. You could also make a phone call to speak to one of the representatives. They are usually available from Monday to Friday, 8:00 AM to 8:00 PM, Saturdays from 9:00 AM to 7:00 PM and on Sunday from 9:00 AM to 6:00 PM PT.

Is it safe to borrow from Oportun?

Yes. Oportun is regulated and licensed in all the states where it is available. It therefore works within the confines of legal requirements.

Furthermore, the platform uses a combination of two-factor authentication and 256-bit encryption to protect user information and security. It does not store debit card information or bank login credentials.

Rather, these are immediately encrypted and then transmitted under tight security to third-party partners.

Oportun Review Verdict

Oportun is a unique lender in the sense that though it offers financing to bad creditors, it also offers a chance for them to improve their scores. In spite of this obvious benefit, its APR on personal loans is highly competitive.

Although its rates are higher than those of traditional lenders, this is to be expected from a short-term financier. And given the low entry barriers for accessing services on the site, it seems like a viable option for the financially underserved.

However, the platform is not transparent in its fees and costs and this makes it difficult to compare rates before applying for a loan. It also has a lot of negative reviews with regard to its customer support and is only available in a few states.

But all in all, Oportun is a reputable lender in the few regions where it is accessible.

Apply for a Payday Loan Now! | Best Payday Lender 2020

Loans From $100 to $15,000
Instant Application & Approval
Bad Credit Considered
Lenders From All 50 US States Onboard

Glossary Of Loaning Terms

FAQ

Can I get prequalified for an Oportun loan without affecting my credit score?

How can I improve my credit score?

What happens if I cannot make a payment?

Does Oportun accept co-signers?

US Payday Loan Reviews – A-Z Directory