Online borrowing platforms have been gaining popularity over the past couple of years due to a simple application process and instant access to cash along with flexible payment options.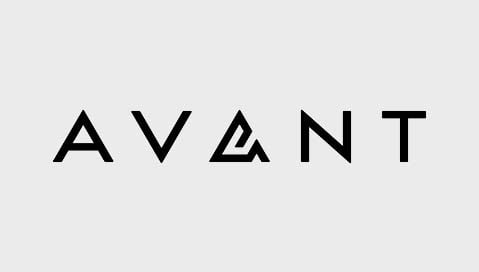 Consequently, the market has witnessed substantial growth in online lending platforms that have helped people in borrowing billions of dollars. These platforms offer various types of loans to consumers with flexible payment options along with other debt management services.
Choosing the right platform for borrowing money is essential. This is because each platform offers different types of loans with different interest rates and repayment options.
To help you with that, we review Avant, which is among the platforms that offer instant access to cash with a simple application process.
Apply for a Payday Loan Now! | Best Payday Lender 2020
Loans From $100 to $15,000
Instant Application & Approval
Bad Credit Considered
Lenders From All 50 US States Onboard
What is Avant?
Established in 2012, Avant entered into the market with a small team of passionate Chicago loans who were looking to change the online lending industry. They have been working on a strategy of lowering the barriers and costs of borrowing. The platform is looking to make borrowing easier for consumers when compared to traditional banks that require a lot of upfront paperwork. They are also seeking to outperform payday loan companies that charge significantly higher rates. Avant's seeks to offer quick loan application along with instant access to cash and friendly customer service.
What are the Pros and Cons of Avant?
Avant Pros:
✅Loans up to $35000
✅Accept average credit scores
✅Transparent Fees structure
✅Instant access to cash
✅Easy application process
✅Flexible payment options
✅Fast Processing
Avant Cons:
❌ High APRs 9.95% – 35.99%
❌ Higher fee structure
❌ Only small loans are available
❌ Contracts are not amendable
Avant Loan Lender Vs other Competitors 
Avant is a revolutionary online lender looking to lower the cost of borrowing and innovating solutions to overcome the barriers around the lending process. The company prides itself in offering loans at significantly reduced rates through a straightforward online loan application process. Its counterparts Speedy Cash, Oportun Loan, and Lend Up also offer aim at making it easy to access loans, by offering their services online. Here is a quick comparison of their services in terms of loan limit, credit score requirement, interest rates, and repayment period among other costs. 
Avantt
Loan limit starts from $2,000 up to $35,000
Requires a credit score of at least 580 points
Interests rates on all loans range between 9.95% to 35.99% annually
Repayments are done monthly for 2 to 5 years depending on the loan amounts. (A $25 penalty for missed payments) 
Speedy Cash
Loans from $100 to $5,000 ( collateral security may be required) 
Accepts bad credit score
Payday loans should be paid within 7 to 14 days depending on your pay schedule
Annual rates of 459.90% but varies depending on state of residence
Oportun Loan
Loan limit starts from $300 to $9,000
No minimum credit score required
Annual rates fall between 20% to 67%
Loan should be repaid in a span of 6 to 46 months 
Lend Up
Loan amount of $100 – $1,000
No credit score check
An annual payment rate of 30% to 180%
Loan repayment period of 1 to 12 months
How Does Avant Personal Loan work?
The lending platform has developed personal loans for individuals with average to above average credit. The personal loans can be used for any purpose according to the need of the borrower. The majority of personal loans are taken out for debt consolidation, home improvement or for specific events. They offer loans in the range of $2000 to $35000. The platform only offers small loans to users who have the potential to earn decent money. The borrower is required to pay back the loan in monthly installments. The borrower is eligible to select the repayment plan based on his financial position.
This personal loan platform has funded more than 600000 borrowers. The funded amount stands around $4 billion. The loan application process is online and simple. It almost takes a few minutes to submit a loan application. The potential borrower can easily review loan options by providing the following information.
Full name
Address information
Income information
Social security number.
What is Avant Personal Loan?
Avant only offers personal loan to consumers from all over the United States. They do not offer any other types of loans. They offer a competitive interest rate to borrowers. The interest rate ranges from 9.95% to 35.99%. The personal loans are unsecured. This means that the user doesn't require to provide any guarantee in the form of real asset to attain loans. The length of the contract is flexible ranges between 24 and 60 months. The platform does not impose any prepayment penalty. Below are the key features of Avant personal loan:
Everyone is eligible to apply: The platform does not impose any restriction on borrowers. Compared to other personal loan providers, it doesn't impose a minimum credit score to secure a loan. The borrowers with average to low average credit score are eligible to apply for the loan.
Borrow up to $35,000: The platform only deals with small personal loans. The borrower can get a loan in the range of $2,000 to $35,000.
Average interest rates: The interest rate on personal loans depends on various factors. These factors include the length of the loan, installment amount, credit score and the actual loan amount. It offers a minimum interest rate to borrowers with a high credit score. The interest rate stands in the range of 9.95% to 35.99%.
Flexible loan terms: The loan terms are quite flexible when it comes to Avant personal loans. The loan terms range from two to five years. The terms also vary based on borrower's creditworthiness and home state.
Instant access to cash: The platform offers instant access to money. The borrower can get funds on the next business day once the loan request approved.
Origination fee: The platform charges an origination fee to borrowers. The origination fee stands around 4.75%.
Get help seven days a week: The platform has developed a strong customer support team to help borrowers in attaining a loan. The borrower can contact the support team via phone call, chat, and email.
No prepayment fee: Avant does not charge a prepayment fee. This means that the borrower can repay the loan before the expiry date without paying any additional fee.
Mobile account management: Avant has mobile apps for Android and iOS devices. The user can easily use this platform through a mobile phone.
What are the Types of Avant Personal Loan?
Avant offers fixed rate unsecured personal loans. Its personal loans are categorized into the following types:
Debt Consolidation
According to the data from Avant, the majority of people use loans for debt consolidation. People get this type of loan to pay off other obligations. Paying two or three loans by taking a new loan makes it easier for borrowers to streamline the repayment process.  The interest rate on Avant loan is fixed.
Emergency Loans
The easy application process, fast processing and availability of funds in a few days makes this platform perfect for people who need help during the emergency period. For instance, if you have an unexpected bill, you can take out an Avant loan to cover your emergency expenses and repay it with Avant's flexible repayment plans. You can also use the emergency loan for various purposes such as home maintenance, vehicle repair, and medical purpose.
Home Improvement
Home improvement loans are common all over the world. People take this loan for home improvement. The borrower can use Avant home improvement loan to upgrade home or build a new portion in the home. The borrower can also use this money for buying new furniture, adding a security system, or making a garden.
Start-Ups
The platform allows users to take a personal loan and use that money for starting a new business. The loan amount cannot exceed $35000.
What is Cost Structure of Avant Personal Loan?
The fee structure is important when it comes to taking out a loan from online lending platforms such as Monevo and Credible. The fee structure can make significant changes in the actual amount of loan. In the case of Avant, the platform charges various types of a fee to borrowers. Below are the types of fees that the borrower can expect to pay in addition to interest rate:
The origination fee: This fee is charged to cover service and administration costs related to the loan. The origination fee in the case of Avant stands at 4.75% of the loan amount. For instance, if you borrow $20,000 from Avant, they will charge $950 in origination fee to borrowers. They automatically deduct this fee from the loan amount.
An administration fee: This fee is also known as an upfront fee – which they charge automatically from your loan proceeds at the time the loan is funded. This fee is non-refundable in the case your loan is issued.
Late fees: This fee is charged to borrowers when they miss a scheduled payment. The amount of the late fee varies by state.
Dishonored payment fees: This fee is charged to borrowers if a scheduled payment is returned unpaid.
Who is Eligible for an Avant Personal Loan?
Avant is among those platforms that allow individuals to attain loans even with a low credit score. However, they charge a higher interest rate to borrowers with low credit score and a lower interest rate to borrowers with higher interest rate.
Avant management says, "We provide access to credit products that fit a wide variety of customers because each credit product is tailored to each person's individual credit situation and history. Most of our customers that receive loans have a credit score of 600 to 700."
The platform also considers other factors when providing loan to any person. They closely access income and other debt obligations. The user needs to provide personal information and other details in the loan application. They only accept clients from the United States. It covers almost 46 states. Below is the list of few states that are accepted on this platform:
Alabama
Arizona
Arkansas
California
Colorado
Connecticut
Delaware
Georgia
Hawaii
Idaho
Illinois
Indiana
Iowa
Kansas
Louisiana
Maine
Mississippi
Missouri
Montana
Nebraska
New Jersey
New Mexico
New York
North Carolina
North Dakota
Ohio
Oklahoma
Oregon
Pennsylvania
Rhode Island
South Carolina
Utah
What is Avant Personal Loan Application Process?
Avant has built a user-friendly platform. The loan application process is also simple. Indeed, the user can check all the loan options by providing basic information.
The user needs to visit the website to apply for the loan. You need to click "check your loan option" tab. This tab also helps in pre-screening your eligibility. After clicking that tab, the platform will show a new screen where you have to fill simple information such as your full name, current address, income information, and your social security number.
Avant's software will perform a soft credit check; the platform will tell you in a few minutes whether you are eligible for loan or not.
Once your initial loan application approves, the platform will direct you towards a new page with a chart. When you arrive on this page, you will see a calculator along with a table that displays different loan options. You will be able to see each loan's fixed monthly payment along with the interest rates for each loan and the repayment length.
Once you selected the loan option, the platform will ask you to put repayment information and dates. The platform will also highlight the total balance that you expect to receive after subtracting charges related to an origination fee. The platform will also ask you to put the information where you want to receive the deposit.
Once you are done with all the information, Avant will closely review your profile which could hurt your credit score by a few points. The platform will also verify all the information that you have provided in the application form. They will verify information such as employment, income, and bank account details. They use electronic knowledge-based authentication (KBA) for verification purpose.
Who Would Be A Good Fit For An Avant Loan?
Avant is a perfect place for people who need small loans. Below are the features that make it a perfect place for people with average to above average credit score:
Average to slightly below average credit score requirement: They accept loan application of individuals who holds an average credit rating. Your credit score should stand around 600 to attain a loan. If you have a higher credit score, the platform will offer lower interest rates.
Flexible Payment options: The platform allows borrowers to select repayment options according to their requirements. The loan term stands in the range of two years to four years. The borrower can make early payments.
Modest Income: The user doesn't need to have a big income to attain a loan. They offer loans to borrowers who have an average income level of at least $40,000 annually.
What is Avant Loan Repayment Process?
The platform clearly highlights the payment schedule. The borrower's first loan installment starts after 30 days of receiving the funds. The borrower is required to make the monthly installments on the same date each month. For instance, if the borrower makes the first repayment on 11th July, the borrower then needs to pay the monthly installment on the same date every month.
The borrower can use various payment methods. The user can link a bank account with Avant. This way Avant will automatically deduct monthly installments from your bank account. The user can also transfer money into Avant account through wire transfers. The platform also accepts payments via credit cards. Avant supports payments via Visa, MasterCard, and Discover. The borrower is also eligible to use Avant card for making monthly installments.
Is Avant Customer Service Good?
Avant has developed one of the best customer service team. The platform permits its users to speak with a customer support agent 7 days a week. The user can call a support team If they need instant assistance. The support team is available all over the week. You can contact customer support from 7 am to 10 pm Monday to Friday, and between 7 am and 8 pm during weekends. The user can also contact through email. You should expect a response within three business days. The customer's reviews about Avant are positive on various independent platforms.
Avant Review 2019 – Final Verdict
Avant is among the most reputable online lending platforms together with Upgrade Loans and others. Although it had recently paid fine of millions of dollars to FDIC due to violation of consumer credit protection policies, the platform has been actively working on improving its compliance with regulatory guidelines. It offers various types of personal loans. The eligibility criteria aren't strict. They accept clients who have an average credit score with a constant stream of income. The flexible payment options, lengthy time duration and instant access to cash are among the positive features of this platform.
Apply for a Payday Loan Now! | Best Payday Lender 2020
Loans From $100 to $15,000
Instant Application & Approval
Bad Credit Considered
Lenders From All 50 US States Onboard
FAQ:
Can the user refinance loan or borrow more money?
The agreement between the borrower and Avant is not amendable. Once you agreed on the amount and terms and condition, the borrower cannot ask for changes. However, the borrower is eligible to refinance unsecured loan. In the case of refinancing, the borrower can get additional funds and may receive a lower APR.
How fast Avant funds the loan?
The platform aims to offer fast loans. They have created an easy application process and the platform takes lower time for request processing. They transfer funds into borrower account as soon as the following business day.
Will the borrower credit score be impacted if borrower views rates?
The platform makes a soft credit check when the borrowers check loan options through Avant. This option permit users to check the availability of loans along with other factors such as interest rate and terms of the agreement. Once you decided to move forward with your application, the platform will make a hard credit inquiry which could slightly impact your credit score.
Does Avant report to the Credit Bureaus?
Yes, Avant report to three major credit bureaus. These bureaus include TransUnion, Experian, and Equifax on a monthly basis.
Can the user cancel the application?
The borrower can cancel the application before the approval of the loan. The user can inform about his decision through email or phone call. The user is also eligible to resume the loan application by re-signing the agreement, within 30 days of the date your application was submitted.
What are the banking requirements?
The borrowers are required to add bank details when submitting a loan application. The bank will verify your bank details and income deposits. The borrower is required to submit the routing number and account number at the time of application.
US Payday Loan Reviews – A-Z Directory