Opploans Loan Review 2020 – Next Day Funding Available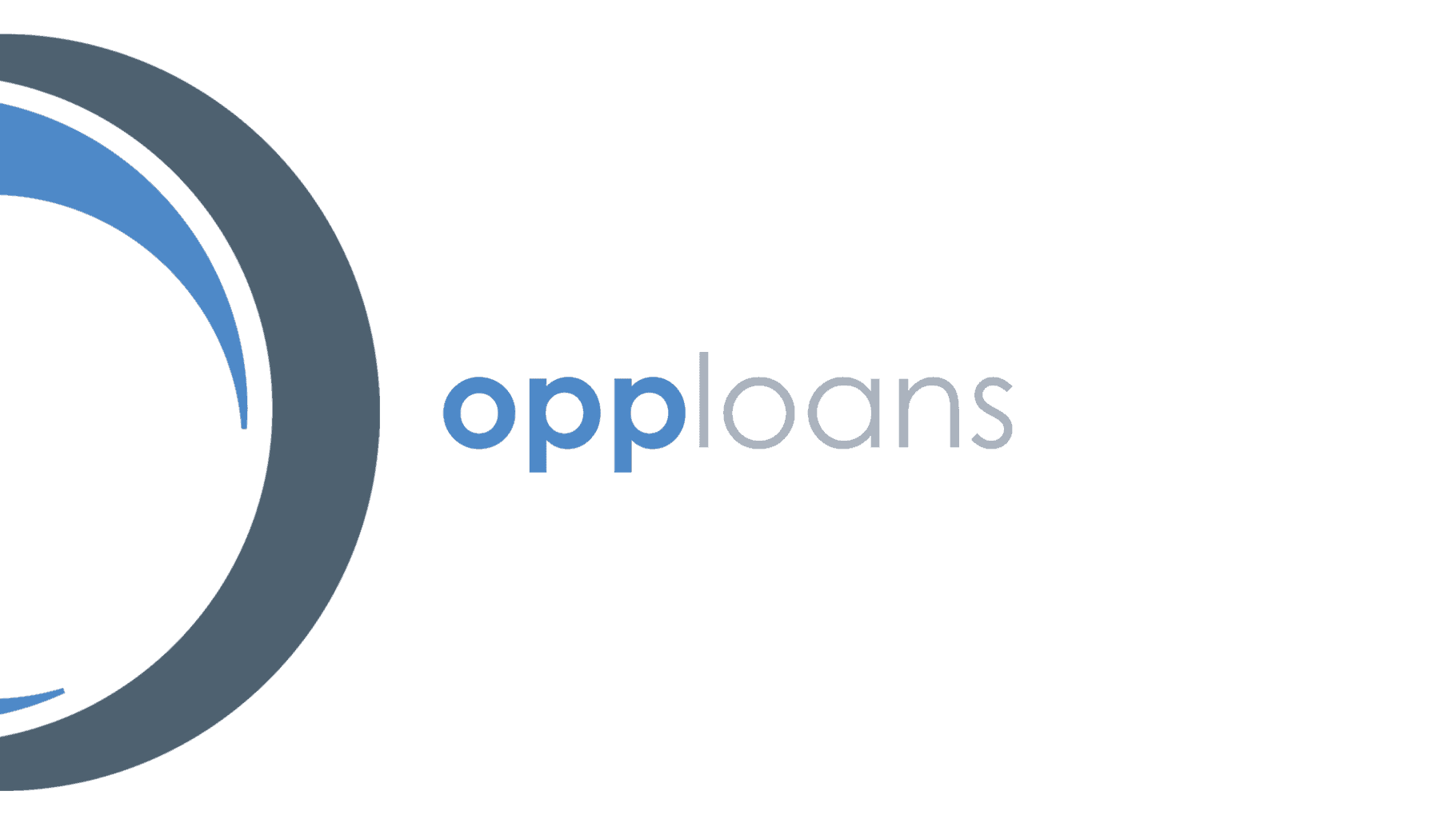 If you're currently looking for a loan, but you're in possession of a poor credit rating, then you might need to consider a bad credit lender. In a nutshell, these are loan providers that consider applications from those with poor credit. In doing so, you'll pay a much higher fee than you would with a traditional lender.
One such provider is that of OppLoans. If you want to find out whether or not OppLoans is right for you, be sure to read our in-depth review. We've covered everything you need to know, from fees, eligibility, and more.
Apply for a Payday Loan Now! | Best Payday Lender 2020

Loans From $100 to $15,000
Instant Application & Approval
Bad Credit Considered
Lenders From All 50 US States Onboard

Make sure that you understand the risks of taking out a high-interest loan. Failure to repay your loan on time can result in crippling fees and charges.

What is OppLoans?

OppLoans is an online lender like Rise Credit and Money Mutual that specializes in providing loans for those with poor credit. Launched back in 2009, the lender offers loans between $1,000 and $4,000, across a period of 9-36 months. When you take out a loan from OppLoans, it is important to remember that the company is a direct lender. This means that you will not need to deal with third party financiers, which is now quite common in the online lending space.

As a specialist online lender, OppLoans does not have any physical branches. As such, the entire financing process is completed online or over the telephone.

As is to be expected with any bad credit lender, the rates that you pay with OppLoans are going to be much higher than what traditional lenders charge. This is because the risks of lending to somebody with bad credit is much higher. However, it is important to note that in comparison to other bad credit lenders operating in the market, OppLoans are actually quite competitive.

What are the Pros and Cons of OppLoans?

OppLoans Pros:

✅High acceptance rates

✅Accepts applicants with poor credit

✅Next day funding usually possible

✅Interest rates lower in comparison to other bad credit lenders

✅Good customer service

✅Established reputation

Cons:

❌ Not all US states are serviced

❌ Interest rates much higher than traditional lenders

❌ Maximum loan amount $4,000

Comparing OppLoans with other online personal loan providers

Opploans is an online-based poor credit lender that specializes in advancing personal loans. The direct lender is available in over 36 states across the country and processes all loan applications online. Some of the factors making Oppploans unique is its relatively high loan limits, extended repayment periods, and highly attractive loan rates. Borrowers also get to enjoy expedited loan processing with next business day funding. With these in mind, we sought to compare Opploans with other online loan service providers like Oportun, Rise Credit, and Advance America and these are their key traits:

OppLoans

Borrow loans of between $1,000 and $4,000
Minimum credit score 350 FICO
Loan APR averages between 99% and 199%
Loan repayment period ranges from 9 to 36 months

Advance America

Loan limit starts from $100 to $5,000
Requires a Credit Score of above 300
For every $100 borrowed an interest of $22 is incurred
Loan paid back in monthly installments of 2 weeks to 24 months

Rise Credit

Offers loan from between $500 to $5000
Bad credit score is allowed
Annual rates starts from as low as 36% to as high as 299%
Depending on the state, the repayment term ranges from 7 to 26 months

Oportun

Loan limit starts from $300 to $9,000
No minimum credit score required
Annual loan APR of 20% – 67%
Loan should be repaid in a span of 6 to 46 months

How Does OppLoans Work?

OppLoans works in much the same way as any other online lender. When you first access the website, you will have the chance to utilize the platform's 'Soft Credit Check' application. This will require you to enter some personal information, such as your full name, address, date of birth, and social security number. You will also need to specify how much you want to borrow (between $1,000 and $4,000), and how long you want to borrow the money for.

A soft credit credit application means that you get to apply for a loan without the application appearing on your credit report.As such, you get to view if you are eligible, and what rates you will pay, before making a commitment.

Moreover, you will also need to provide some basic information pertaining to your financial background. This is likely to include your employment status (full/part-time etc), how much you earn, and how much debt you currently possess. When you have entered all of the required information, you'll then be told whether or not you are eligible, and if you are, what rates of interest you will pay.

If you are happy with the rates on offer, you'll then need to provide some more information, sign a digital loan agreement, and in most cases, you'll have the funds deposited the very next day.

How Much Does OppLoans Cost?

As with any bad credit lender, it is crucial that you have a good understanding of the fees. First and foremost, the lender does not charge any origination fees, nor will you need to pay an application fee of any sort.

Lenders usually charge an origination fee to cover the costs of arranging the loan. This can cost anywhere between 1% and 5%, and the charge is deducted from the amount you receive.

In terms of the APR rates charged by OppLoans, you will pay anywhere between 99% and 199%. On the one hand, these rates are of course significantly higher than what you would pay with a traditional lender. However, if you currently have poor credit, then it's likely that conventional loan lenders would refuse your application. As such, you need to be prepared to pay a higher rate.

On the other hand, an APR rate of 99% and 199% is actually much cheaper in comparison to other bad credit lenders. Payday Loans usually charge 400% APR in the US, although others charge even more.

Am I Eligible for an OppLoans Loan?

While OppLoans is targeted at those with bad credit, not everyone is eligible for a loan. Firstly, you need to make sure that you are based in a supported state. As OppLoans is required to obtain an individual license for all of the states it serves, it does not have the legal remit to operate in a number of states.

Check out the list of supported states below.

Check out the list of supported states below.

Alabama

Alaska

Arizona

California

Delaware

District of Columbia

Florida

Georgia

Hawaii

Idaho

Illinois

Indiana

Kansas

 

Kentucky

Louisiana

Michigan

Minnesota

Mississippi

Missouri

Montana

Nebraska

Nevada

New Mexico

North Dakota

Ohio

Oklahoma

Oregon

South Carolina

South Dakota

Tennessee

Texas

Utah

Virginia

Wisconsin

Washington

Wyoming

You also need to ensure that you are a US resident, and that you have a valid social security number.

The regulations surrounding bad credit loans in the US also require you to meet a minimum income threshold. Once again, this will vary from state-to-state. This will range from $1,500 up to $3,600 per month, so make sure you check this before applying.

OppLoans will of course need to assess your creditworthiness. While the platform does not explicitly state the required credit score to apply for a loan, you will likely need a FICO score of at least 350. Anything less than this and your loan application is likely to be rejected.

✔️ US resident

✔️ Valid social security number

✔️ FICO score of 350+

✔️ Meet minimum income requirement as per your state ($1,500-$3,600)

✔️ Based in a US state that OppLoans holds a licence

Paying Your Loan back

When you apply for a loan with OppLoans, you will get to choose how long you need to pay the money back. This ranges from 9 months all the way up to 36 months. The rate of interest that you are charged is likely to be based on the length of the loan. Effectively, the shorter the loan term, the lower the interest.

In order to pay the money back, you are best advised to set up a monthly standing order. This means that the money will be taken from your checking account automatically, and thus, you can avoid the risk of missing a payment. Alternatively, you can log in to your OppLoans account and make a payment manually.

What if I Miss a Payment?

If you forget to make your monthly payment, or you do not have enough funds in your bank account to cover the monthly standing order, then OppLoans will report this to the main three credit rating agencies. As such, this is likely to have a negative impact on your credit score.

OppLoans claim that 4 out of 10 people require refinancing when taking out a loan with the lender. Depending on the state that you live in, you might be required to pay a late/missed payment fee.

If you are in the position where you think you won't be able to make your monthly payment, then you should contact OppsLoans immediately. They might be able to put you on their Flexible Payment plan, which allows you to amend your monthly repayment date.

It is important to remember that while OppLoans does report missed payments to the main credit report agencies, they also report payments that are made on time. As such, you do stand the chance of improving your credit profile by meeting all of your monthly payments.

Customer Service at OppLoans?

As an online-only lender, OppLoans does not have any physical branches. Instead, everything is completed online, or if you prefer, by telephone. Nevertheless, if you need to contact a member of the support team, you have the following options.

📱Phone: (800) 990-9130

📧 Email: [email protected]

✍️ In Writing: 130 E Randolph St, Suite 3400
Chicago, IL 60601

The customer service team works 7 days per week. Standard opening hours, displayed in Eastern Standard Time, are listed below.

⏱️ Monday-Friday: 07:00 – 23:30

⏱️ Saturday-Sunday: 09:00 – 17:00

Is it Safe to Borrow from OppLoans?

Like Spotloan, OppLoans have an excellent reputation in the online lending space. Not only has the company been trading since 2009, but it also holds regulatory licenses in all of the states that it operates in. This ensures that the lender complies with all respective laws surrounding bad credit loans, such as the amount they can charge you on late payment fees.

While OppLoans themselves are safe, you need to assess whether or not the loan is conducive for your financial circumstances. You should only take out a loan if you are 100% certain that you can afford to meet the monthly payments. Failure to do so can have an even bigger impact on your already poor credit score.

OppLoans Review: The Verdict

In summary, and as bad credit lenders go, OppLoans is actually a viable option. The main reason that we say this is that the APR rates it charges is much more competitive in comparison to other bad credit or Payday lenders. In fact, while Payday lenders typically charge 400% APR, OppLoans charges a maximum of 199%.

We also like the fact that you can make an application online without it having any sort of an impact on your credit score. By initiating a soft credit check search, you not only get to see if you are eligible, but you can also view your lending rates – none of which will be reported to the credit rating agencies.

In terms of what's on offer, the platform also offers a rather sensible loan limit of $4,000. This shows that the lender is not in the business of offering huge loans to people that simply won't be able to pay the money back. Moreover, at a loan length of between 9 and 36 months, this also ensures that you aren't locked in to the agreement for too long.

As a final note, and as we have noted throughout our review, just make sure that you have the financial means to repay the borrowed funds. You should never take out a loan with OppLoans if you don't think you'll be able to meet your monthly payments.

Apply for a Payday Loan Now! | Best Payday Lender 2020

Loans From $100 to $15,000
Instant Application & Approval
Bad Credit Considered
Lenders From All 50 US States Onboard

FAQ:

How do I repay my loan with OppLoans?

What is the lowest credit score I can have to get an OppLoans loan?

How long does it take for OppLoans to transfer my funds?

Does OppLoans charge an origination fee?

What happens if I miss a payment with OppLoans?

How much interest does OppLoans charge?

US Payday Loan Reviews – A-Z Directory