Zoca Loans Review 2020 | Read Before Applying | LearnBonds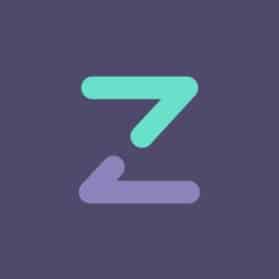 If you need to raise some short-term cash and you've exhausted all other options, then you might be considering a Payday loan. While such providers will consider virtually all credit profiles, you need to make some serious considerations regarding high interest charges.
One such example of a Payday loan lender that offers same-day financing is that of Zoca Loans. If you're thinking about using the lender for your short-term financing needs, then we would suggest reading our in-depth review. We've covered everything from fess, eligibility, loan terms, and more.
Apply for a Payday Loan Now! | Best Payday Lender 2020

Loans From $100 to $15,000
Instant Application & Approval
Bad Credit Considered
Lenders From All 50 US States Onboard

On top of high APR fees, you also need to consider the implications of dealing with a Payday loan lender that operates under local Tribe laws. This essentially gives the likes of Zoca Loans more flexibility when it comes to charging late payment fees.

What is Zoca Loans?

Zoca Loans is an online lender that offers short-term loans. The platform operates under local Tribe locals, which means that the lender does not need to abide by state financing regulations. While this shouldn't cause you any issues if you are able to meet your loan payments on time, this could be problematic if you fall behind on the loan. The reason for this is that unlike state financing regulations, Tribe laws allow lenders to charge as much interest as they want.

Nevertheless, Zoca Loans offers you the chance to borrow between $300 and $1,000. Primarily, the platform is best suited for those that are in possession of bad credit, not least because the APR rates on offer can be crippling. In fact, in the one example that Zoca Loans gives, you could end up paying as much as 795% APR.

As an online lender, the entire end-to-end application process can be completed online or via your mobile device. Once you go through the 5-10 minute application process, you could receive your loan funds the very same day.

What are the Pros and Cons of Zoca Loans?

Zoca Loans Pros:

✅Loans of between $300 and $1,000

✅Same day funding is available

✅Super fast application process

✅Available in 37 US states

✅Soft credit pull allows you to view your rates without impacting credit score

Zoca Loans Cons:

❌ Very high fees

❌ Tribe laws allows high charges for late payments

Zoca Loans Vs online payday loan providers, how does it compare?

Zoca loans is an online lender that loans platform that specializes in payday loans. But unlike other payday lenders that have you wait for days before funds are disbursed, Zoca Loans is best know for its same-day loan application processing and funding. But does it other features compare to those of other popular payday loan providers like Speedy Cash, LendUp, and Check N Go? We have highlighted their unique features in the table below:

Zoca Loans


Borrow payday loans of between $300 and$1,000
No minimum credit score needed
Maximum Payday loan APR of up to 795%
Loan repayment period of up to 12 weeks (billed bi-weekly)

Speedy Cash


Online payday loan limit is $100 – $1,500
No minimum credit score
Payday loans should be paid within 7 to 14 days depending on your pay schedule
Annual rates of 459.90% but varies depending on state of residence

LendUp

Borrow payday loans of between $100 and $250
No minimum credit score required
Loan APR is set at between 237% and 1016.79%
Payday loan repayment period of between 7 and 31 days

Check N Go


Borrow from $100 to $500
Minimum credit score of 300 FICO
Fee rate starts from $10 to $30( depending on the State)
Payday loan repayment period of between 2 and 4 weeks

How Does Zoca Loans Work?

If you've ever applied for a loan online before, then Zoca Loans works in a similar way to other well-known lenders like BetterCash, Spotloan, and OppLoans. To get started you will first need to head over to the Zoca Loans homepage. Next, you need to choose how much you want to borrow (between $300 and $1,000), and for how long. You also need to choose whether you want to make your repayments on a weekly or bi-monthly basis.

One of the best features about Zoca Loans is that you get to find out your rates without it impacting your credit score. This is because the lender utilizes a soft credit pull and thus, the main three credit agencies won't be aware of the search.

On the next page you will need to enter your personal information. As is standard in the online loan space, this will include your full name, date of birth, home address, and whether you are a US citizen or resident. You'll also need to enter your government ID and social security numbers.

On the final page of the application you will need to enter some information about your income. This will include your employment status, the address of where you work, and how much you earn each month. Once you submit the application, you will likely need to wait 30-60 seconds for your pre-approval decision to appear on-screen. If you are offered a loan and you want to proceed, simply sign the digital loan agreement and your funds should arrive the same-day.

How Much Does Zoca Loans Cost?

One of the biggest drawbacks in using a lender like Zoca Loans is that they are not transparent enough when it comes to fees. Most Payday lenders will have a clear overview of the fees that they charge, irrespective of competitiveness. Nevertheless, what we do have to go on is one example that Zoca Loans provides on its website.

We've explained this in more detail below.

If you were to borrow $300 over a period of 12 weeks, your respective APR rate would amount to 795%. Broken down, this amounts to 12 weekly payments of $99. Although you only borrowed $300, the loan would end up costing you $888 in interest, which is just under three times the amount you received.

As you'll see from the above example, the fees are nothing short of astronomical. Although the average Payday loan APR rate stands at around 400% in the US, this is almost twice the amount. However, it is important to note that the actual APR rate you are offered will depend on a number of individual factors. Equally, you could get a much lower rate than the above example, so it's always best to check this via the soft credit pull before making a commitment.

Nevertheless, we've listed the main factors that Zoca Loans will look at when deciding how much APR to charge you.

✔️ Your credit score

✔️ Your income status

✔️ How much you earn

✔️ How much you want to borrow

✔️ How long you need to repay the money

✔️ Your history with debt

Other Fees to Consider

It remains to be seen whether or not Zoca Loans charges an origination fee. On the one hand, it is likely that this will be built in to the already-high APR rates that the lender offers. However, it's also worth remembering that Zoca Loans can charge you an origination fee if they so choose to, not least because they do not abide by state financing laws. Take note, if the lender does charge you an origination fee, they still need to be upfront about this and clearly state it in your loan offer.

Am I Eligible With Zoca Loans?

As a bad credit lender, Zoca Loans has a very low eligibility threshold. This is especially true when you consider that the lender operates under local Tribe laws and thus, it doesn't have to meet minimum income regulations dictated by the states it operates in. However, you still need to make sure that you are based in an eligible state.

In total, Zoca Loans is available in 37 US states. Below we've listed the 13 states that Zoca Loans is not eligible in.

❌ Arkansas
❌ Colorado
❌ Georgia
❌ Maine
❌ Maryland
❌ Massachusetts
❌ New Hampshire
❌ New Jersey
❌ New York
❌ Pennsylvania
❌ Vermont
❌ West Virginia
❌ South Dakota

If you are based in an eligible state, you also need to ensure that you meet the following requirements.

✔️ Be a permanent resident or citizen of the US

✔️ Aged 18 years and above (higher in some states)

✔️ Have a valid social security number

✔️ Regular source of income

✔️ Have a valid checking account

As you'll see from the above, Zoca Loans does not have a minimum income requirement, nor do you need to have a minimum FICO score. However, these metrics will play a part in how much APR you pay.

When Will I Receive my Funds?

As is often the case with online Payday loan lenders, the funding process is super fast. Once your application is approved by Zoca Loans – which in most cases is as soon as you sign the digital loan agreement, then the lender will release the funds at 9pm Eastern Standard Time (EST). This means that you will likely see the funds in your checking account the next morning.

On the other hand, Zoca Loans also offers a special same-day service. If you are happy to pay a $30 fee, then the lender can wire the funds into your bank account the very same day.

Paying Your Loan back

When you initially go through the loan application process, Zoca Loans will give you the option of making weekly payments, or fortnightly payments. Irrespective of which option you go with, the payment amount will always be the same. For example, if your weekly payments are $80, then it will always be $80 until the loan is repaid in full.

As per the Zoca Loans website, the lender prefers that you make your repayments via an electronic debit agreement. This means that the lender will take your repayments directly from your bank account. Although you do have the option of making a manual payment via the telephone support team, it's best to stick with the automatic system as you can ensure you never miss a payment.

If you want to repay your loan off in-full early, then the good news is that Zoca Loans will not charge you anything. If you do have the option of doing this, you'll get to reduce the amount of interest you pay on the loan.

What if I Miss a Payment?

If you think that you won't have enough money in your bank account to cover your weekly/bi-monthly loan repayment, then it is crucial that you contact Zoca Loans. The lender explains that you need to do this at least 2 working days before the due date. In doing so, the lender might be able to grant you an extension.

If you always make your loan payments on time throughout the duration of the term, then this will likely allow you to improve your credit score. On the contrary, if you miss a payment, then this will be reported to the credit rating agencies and thus, hamper your credit score even further.

In terms of late or missed payment fees, this remains unclear. While traditional lenders must abide by the limits imposed at a state level, Zoca Loans operates under local Tribe laws. In layman terms, this means that the lender can charge whatever they want in fees. This will be outlined in your loan agreement, so make sure that you read it thoroughly before making a commitment.

Customer Service at Zoca Loans

If you need to contact somebody from the Zoca Loans customer support team, you can do so on the following:

📱 Phone: 1-888-980-1532

📧 Email: [email protected]

✍️ In Writing: Rosebud Lending LZO, PO Box 1147, 27565 Research Park Drive, Mission, SD 57555

The customer service team only works Monday to Friday, between the hours of 08:00 and 20:00, EST.

Zoca Loans Review: The Verdict

In summary, lenders such as Zoca Loans should only ever be used as a last resort. Although the platform makes it super easy to borrow money, you need to remember that the APR rates are going to be huge. In fact, in the one example that Zoca Loans provides, this can be as high as 795%. In comparison to other Payday loan lenders on the market, this is considerably higher.

On the other hand, we do like the platform's decision to utilize a soft credit pull when you initially make an application. This means that you can check whether you are eligible – alongside your respective APR rates, without the search appearing on your credit report.

Finally, you also need to make some considerations regarding Zoca Loan's status as a Tribe lender. While you won't necessarily have any problems if you always meet your repayments on time, this does allow the lender to charge significantly high late payment fees if you fall behind.

Apply for a Payday Loan Now! | Best Payday Lender 2020

Loans From $100 to $15,000
Instant Application & Approval
Bad Credit Considered
Lenders From All 50 US States Onboard

FAQ:

Does Zoca Loans have a a minimum credit score requirement?

Do I need to have a job to get a loan with Zoca Loans?

Does Zoca Loans charge any origination fees?

How much do Zoca Loans loans cost?

Does Zoca Loans perform a soft credit check?

US Payday Loan Reviews – A-Z Directory