LendUp Loan Review 2020 | Loan Limits, Eligibility And APR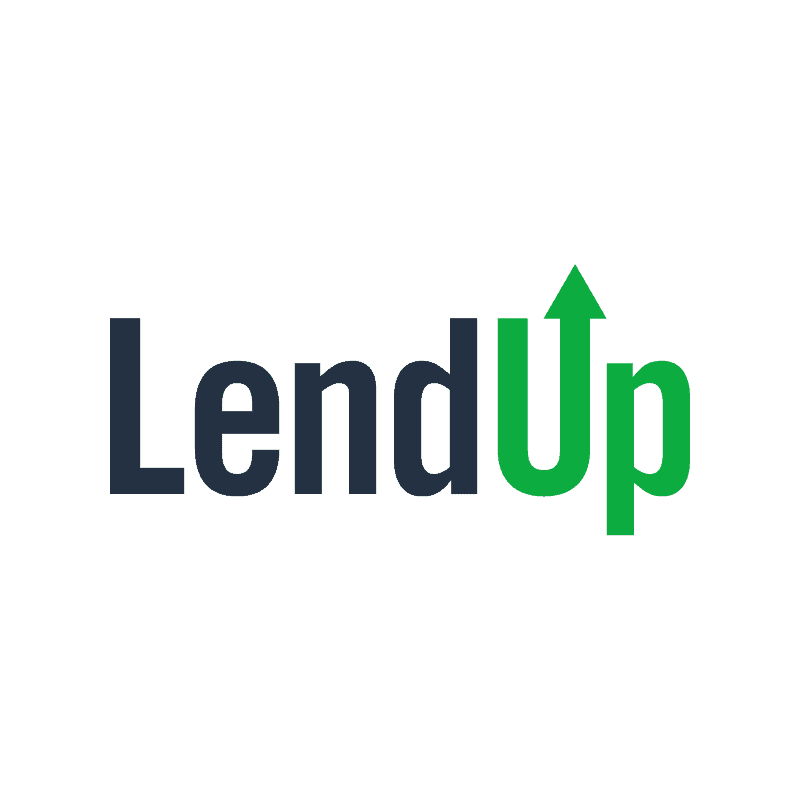 If you need a bit of cash to see you through until the end of the month, then you might need to consider a Payday loan. While this should always be a last resort, the likes of LendUp claim to offer reasonable repayment rates and the opportunity to rebuild your credit score.
If you're thinking about using LendUp for your Payday loan needs, then be sure to read our in-depth review. We've covered everything from how much you'll pay on your loan, how much you can borrow, who is eligible, and more.
Apply for a Payday Loan Now! | Best Payday Lender 2020

Loans From $100 to $15,000
Instant Application & Approval
Bad Credit Considered
Lenders From All 50 US States Onboard

Payday loans can average 400% APR, so be sure that you understand how much the loan is going to cost you. Failure to make a payment on time can lead to financial penalties and have a negative impact on your credit score.

What is LendUp?

LendUp is an online financing platform like Lendio and InboxLoan that specializes exclusively in Payday loans. As a direct lender, the company funds all of its loans personally, as opposed to using third party financiers. LendUp is mainly targeted to those that have poor or bad credit, and this is reflective in the rates that the platform charges. While the specific rates on offer will depend on a number of different factors, this can often exceed 1,000% APR with LendUp.

In terms of how much you can borrow from the lender, this ranges from between $100 and $250. On the one hand, while this is significantly lower than other Payday loan or bad credit lenders in the market, this does at the every least indicate that the lender is somewhat responsible. However, the platform does allow you to apply for higher amounts once you have successfully paid off your first loan in full.

Known as the LendUp Ladder, the platform also allows you to build up your credit score, as long as you always pay back your loan on time. Not only this, but the LendUp Ladder will give you access to larger loans that can be paid off over a longer period of time.

What are the Pros and Cons of LendUp?

LendUp Pros:

✅Offers loans to those with poor or bad credit

✅Responsible lending with maximum loan of $250 (first time applicants)

✅Simple online or mobile application process

✅If approved, funds usually transferred next day

✅Licensed in all of the states it operates in

✅No fees for paying off the loan early

Cons:

❌ Very high APR fees

❌ Only available in selected states

How does LendUp loan compare to other payday loan service providers

LendUp is an online loan services company that specializes in offering payday loans to bad credit borrowers. It may maintain relatively low maximum loan limits, but it has some of the fastest loan processing service and equally fast funds disbursements. In the table below we compare the lendUp's key features against some of the most reputable payday loan service providers like Speedy Cash, TitleMax, and Check n Go.

LendUp


Borrow payday loans of between $100 and $250
No minimum credit score required
Loan APR is set at between 237% and 1016.79%
Payday loan repayment period of between 7 and 31 days

Opploans

Borrow limit $1,000 to $4,000
Bad credit score is allowed
Annual payment rate starts from 99% to 199%
Payment period of 9 to 36 months

LendUp

Borrow payday loans of between $100 and $250
No minimum credit score required
Loan APR is set at between 237% and 1016.79%
Payday loan repayment period of between 7 and 31 days

Oportun

Loan amount starts from $300 to $9,000
No minimum credit score required
Annual rates fall between 20% to 67%
Loan should be repaid in a span of 6 to 46 months

How Does LendUp Work?

The LendUp platform is as simple as it gets in the online Payday loan space. To get started, simply head over to official LendUp homepage, and choose how much you want to borrow ($100-$250). The application process, which takes no more than 10 minutes, will then ask you some questions.  This starts by obtaining your personal information, such as your full name, address, date of birth, email address, and telephone number. You'll also need to input your social security number and driver's license number.

Applying for a loan with LendUp will not affect your credit score – regardless of whether or not you are approved. The soft credit check process ensures that you are able to view your eligibility and APR rates in a risk-free manner.

Next, you will then need to enter some information about your financial background. Initially, you'll need to let LendUp know how much you earn every month, what your employment status is, and if applicable, the address and telephone number of your employer. Moreover, you also need to state when you get paid, so that LendUp know how long to loan you the money for. You'll also need to state whether you currently hold any debts with other providers, such as credit cards or loans.

Once you have provided all of the above, LendUp will then tell you whether or not you are eligible for a loan. If you are, you'll be able to view your individual rates – including that of your APR and origination fee. At this point, if you don't want to proceed, you can simply walk away from the application page without it harming your credit score.

How Much Does LendUp Cost?

State lending laws dictate that online Payday loan providers must be transparent on the APR rates it charges. However, it is important to note that the specific rates will vary depending on your creditworthiness, as well as the state you reside in.

You won't know what APR rate you'll get until you make an application. This is fine though, as the initial application isn't posted to your credit report, so you have nothing to lose by checking.

Nevertheless, let's take a look at a couple of examples. In the state of Mississippi, the APR rate can vary from 237%, all of the up to 1016.79%. For example, if you were to borrow $100 for 7 days, this would cost you $19.50 in interest. If you were to borrow $250 for 30 days, you would pay $48.75 in interest. Effectively, you are given a lower rate when you borrow the money for longer.

In the state of California, the rates are much lower. For example, you'll pay an APR rate of 214% if borrowing $200 for 30 days.  A $250 loan for 7 days would cost you 917.71%. If you want to get a rough idea of the rates that LendUp charges in your respective state, you can view this on the lender's website.

As noted a moment ago, the specific rates will also be based on your credit profile. Below we have listed the main metrics that LendUp will use to determine your individual rates.

✔️ Your credit score

✔️ Your monthly income

✔️ Whether you have any outstanding debts

✔️ Whether you have ever missed a loan payment before

✔️ Whether you are a homeowner or rent

Other Fees to Consider

It is absolutely crucial to mention that LendUp will charge you an origination fee when you take out a loan. For those unaware, this is a fee charged by lenders to cover the cost of facilitating the loan. While origination fees are not payable in all US states, traditional lenders will typically charge no more than 5% of the loan amount. However, LendUp are known to charge up to 20% of the loan amount, which is very high.

For example, if you were to take out a loan for $200, a 20% origination fee would mean that your loan amount increases to $240, even though you will only receive $200. Moreover, you still need to factor in the APR on top!

Fortunately, LendUp will not charge you if you decide to pay the loan off early.

What is the LendUp Ladder?

Every time you take out a LendUp loan, and subsequently pay it off in-full without missing a payment, you will move up the LendUp ladder. Here's how it works.

🏅 Silver: When you first apply for a loan, you'll start with a Silver status. This means that you can only borrow up to $250 at a maximum loan term of 30 days.

🏅 Gold: After you successfully complete your first Payday loan with LendUp, you will then have the option of taking out an installment loan.

🏅 Platinum: While offering the same loan terms as a Gold status, Platinum gives you the option of letting LendUp report your repayments to the main credit rating agencies. This is with the view of improving your credit score.

🏅 Prime: Much the same as the Platinum status offering, although Prime gives you much better APR rates.

Am I Eligible for a LendUp Loan?

When taking into account the fact that LendUp is a Payday loan provider, they target bad credit profiles, and offer just $250 for first-time applicants – it will come as no surprise to learn that the minimum requirements are super low. However, this isn't to say that you are guaranteed to have your loan application approved. In fact, you will first need to assess whether or not you live in an eligible state.

At the time of writing, LendUp only serves the following US states:

🇺🇸 California
🇺🇸 Louisiana
🇺🇸 Mississippi
🇺🇸 Missouri
🇺🇸 Tennessee
🇺🇸 Texas
🇺🇸 Wisconsin

If you don't live in one of the above states, you'll need to find another loan provider.

On top of your location, you will also need to meet the following requirements:

✔️ Be a permanent resident or citizen of the US

✔️ Aged 18 years and above

✔️ Have a valid social security number

✔️ Have a valid checking account

As highlighted above, the income requirements are virtually non-existent. In fact, the lender will consider your application even if you don't have an income!

When Will I Receive my Funds?

LendUp previously offered an expedited deposit service, meaning that you could pay an additional fee to receive the funds within 15 minutes or by the end of the day. However, the platform no longer offers this. Instead, the vast majority of applicants will receive their funds the next working day.

In rarer cases, LendUp notes that they might need you to submit supporting documents. You can do this by uploading the documents directly into the LendUp portal. As such, if you need the funds as quickly as possible, it's best that you have these documents to hand, just in case.

Paying Your Loan back

When you receive your loan agreement document, you will be notified of the specific date that you need to pay the money back. If this is your first loan with the lender, then this will be when you next receive your pay check. In terms of paying the money back, LendUp offers a number of options.

The most common way of doing this is to set up an automatic debit payment via your checking account. This means that the lender will take the money from your account on the pre-specified date, and as such,  you won't need to worry about missing the payment. Just make sure that there is enough money in your account to cover the payment.

Alternatively, you can also pay by debit card, check, and even MoneyGram.

What if I Miss a Payment?

On top of a high APR rate and origination fee, you also need to make considerations regarding missed payments. While it is hoped you always pay on time, you still need to be made aware of the financial consequences.

It was reported in 2016 that LendUp were not reporting payment performances to the main credit agencies. The lender has since apologized and assured regulators that it now reports everything.

While LendUp are very transparent on most metrics, there doesn't seem to be much information regarding late payment fees. The only charge that is listed is a $15 fee for returned funds (bounced check or failed direct debit). Moreover, if you are from California, and you opt for a deferred deposit transaction, this can cost up to 15% of the total loan amount.

Ultimately, you will need to check your individual loan agreement to assess what late payment fees you are potentially liable for.

Customer Service at LendUp

You can contact the support team at LendUp at one of the following channels.

📱 Phone: (1-855-2LENDUP)

📧 Email: [email protected]

✍️ In Writing: LendUp, 1750 Broadway, Suite 300, Oakland, CA 94612

LendUp Review: The Verdict

In summary, you know exactly what you are going to get from LendUp. They offer short term Payday loans to those with bad credit, at very high APR rates. Moreover, you will also be accustomed to an origination fee of up to 20%. With that being said, you should only use a lender like LendUp or MoneyKey if you have no other options.

Nevertheless, if you do decide to use LendUp, the application and funding process is seamless. As the lender does not apply a hard credit check when you initially apply, checking your rates will not affect your credit score.

The main gripe that we have about the lender is that they do not make it clear what their late payment policy is. However, you should not be taking out a loan with LendUp anyway if you think that you might not be able to make your repayments.

Apply for a Payday Loan Now! | Best Payday Lender 2020

Loans From $100 to $15,000
Instant Application & Approval
Bad Credit Considered
Lenders From All 50 US States Onboard

FAQ:

What credit score do I need to qualify with LendUp?

What is the LendUp Ladder?

How much APR does LendUp charge?

Which states does LendUp serve?

US Payday Loan Reviews – A-Z Directory