6 Best Online Checking Accounts Compared | Learnbonds
Just one of two decades ago checks were everywhere as it was the easiest method for noncash payments. As globalization advances more and more countries have drifted towards an almost cashless society in which payments and transactions can be made by using either a credit/debit card or simply by electronic transfer.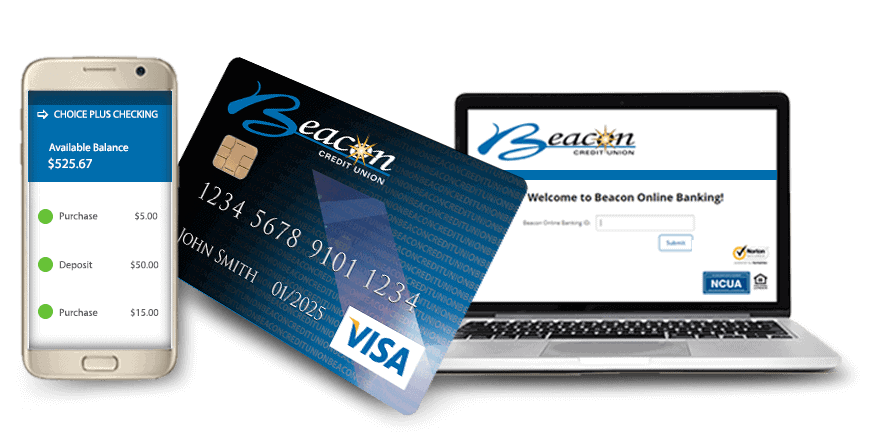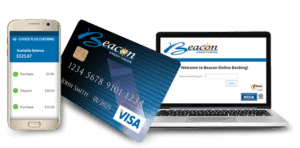 In the US alone individuals own on average at least 3 bank accounts from which in most cases at least one would be a checking account and the rest would savings accounts.
Even though the basics behind a checking account hasn't changed at all in the past couple of decades, the way service is delivered nowadays is a completely different story. Nowadays what makes the difference between a great account and simply a lagging one is usually based on their online platform and their additional benefits like cash back, free ATMs, high interests and international withdrawals with no fee.

It is worth noticing that even though banks benefit from cash management as they increase their liquidity, they really don't make a lot of money from offering checking accounts. Instead, they use the accounts in order to attract customers and offer additional services like loans, credit cards and even investment services and brokerage.

Individuals should look at the overall picture of their banking needs as in most cases consolidating their services might offer them better deals and discounts. In this article, we will cover the best options currently available in the US Market for Online Checking Accounts.

Checking vs Savings Account

When it comes to opening a bank account most Americans choose between a Checkings and a Savings Account as their most popular go-to option. Both accounts offer unique benefits as they are intended for different situations and necessities.  For instance, checking accounts are designed to be used for payments as they are ideals for money that you are planning on spending soon. Payments from this type of account can be made via plastic cards, checks, wire transfers and other online banking methods.

 

 

On the other hand, savings account are intended to hold the money you are not planning to spend or use right away. Many financial advisors recommend individuals to separate their funds in order to have more tighter control over spending and on the overall net worth of the accounts. It is important to mention that certain savings accounts do not even offer access to debit cards, making individuals to withdraw money manually directly from a branch.

Please note that Savings Accounts tend to have a usage restriction, this means that you have a certain number of withdrawals every month and charges may incur after that number is met. Another key point to mention is that in the US ATMs by default withdrawal money from a checking account, any debit card linked to a savings account will usually have a fee.

It is not possible to certificate one account is better than the other as they are both intended to cover different necessities. Any individual can get access to both types, meaning that access to the different benefits is open for the public and in most cases transactions between accounts in the same bank are instantaneous. We invite any reader to take their time analyzing what is the best type of account that will fit their needs and in an indecisive scenario to review the possibility of opening both and splitting the funds according to the necessity.

Pros and Cons of a Checking Account

Checking accounts offer individuals one of the easiest paths to pay for goods and services, mostly because of the easy and instant access to funds via check, debit card and nowadays through electronic transaction authorizations.

There are many different reasons why any individual should consider in having at least one checking account as part of their repertoire of financial products. The many benefits and negatives from this type of account are:

ProsCons

High Tech features: Online Banks are on the top of the FinTech game, this allows them to offer state of the art platforms and features that are rarely seen by traditional banks. It is worth noticing that due to the fact that their business operates online these banks have spent considerably high amounts of money bulletproofing their platform and making it as safe as possible. Individuals should be aware that the risk of theft is always there and they should take the right precautions every time they access their accounts in order to prevent themselves from negative exposure.
There is always a record of your spending: Millenials have proven to be more interested in healthy financial practices like budgeting and monitoring their spending. Online checking accounts provide an excellent option for individuals looking to keep a tight leash on their spending and also for anyone intending to manage their finances as a whole.
Higher Yields: In the past savings account used to pay better yields as funds in the account were supposed to remain in it for longer periods of time, offering financial institutions a constant and stable source of funding. Nowadays things have changed a little bit and you can find online checking accounts offering high yields and overall more dynamic services. One of the main reasons for this new strategy is that as many online banks don't incur in the high expenses of managing branches they can lower their prices and offer better interest rates on the funds in the account. Online banking has resulted in more competitive options that ultimately benefit consumers if they know where to look for.
Maintenance costs are often low or non-existent: With the increase in the demand of ATMs in the US most banks started charging fees on any withdrawal as a method to profit from the enormous volume of transactions. This is usually one of the first things individual look before choosing a Bank as fees over time can add up, resulting in unnecessary additional spending. In order to atract individuals, most institutions are starting to offer accounts with low or even zero fees and costs. The main condition most bank relies on is that the individual can not incur in any overdraft in order to receive the no charge benefit.
There is no need to carry cash around with you: It is not a secret for anyone that walking around the street with cash is not safe in many cities around the world. Access to funds via plastic cards, checks, and online transactions have turned the US into an in-progress cashless economy. Safety features like being able to report a stolen credit card or checkbook are important additions to an overall safe model.

Financial institutions can block access to your cash: Some individuals may argue that this can be a benefit when your account is receiving weird charges or someone is trying to commit fraud with your money. But imagine traveling to another country and forgetting to call the bank to informed about the travel, your funds being frozen on a Friday and having to wait until Monday morning to call and regain access to the funds. You can imagine how disadvantageous this type of situation can be.
Missing face to face customer service: While newer generations are more used to online or telephone-based customer service, there is still a society preconception of having access to a branch and being able to have a face to face conversation with a customer service representative. When it comes to talking about their money most Americans do not feel comfortable about having a conversation online. While there are many benefits of an Online Checking Account, this might be a deal breaker for many individuals.
Security: It is not a secret for anyone that online account requires certain security measures to be followed in order to avoid unwanted headaches and cumbersome situations. If you are not an individual who understands tech and the necessity to protect things like passwords, tokens, and your personal information, then you might be better off with just a plastic card and no access to online banking. It is worth mentioning that most online banks spent incredibly high amounts of money in their state of the art platforms, and most of the spending goes directly into improving security and providing a more reliable service.
Spending activities are not reported to credit rep agencies: One of the main problems is that information in relation to overdrafts or negative account behavior are shared directly with the credit reporting agencies, but on the other hand if you are a responsible user you are left hanging high and dry as positive information does not go anywhere. Being an organized user will not help your credit score, but any inflection and bump in your account could result in a negative report. This situation is considered by many experts as an unfair practice towards the user.
Your spending habits can be tracked by organizations: Even though personal and banking information is completely secret and confidential, certain organizations have sold data banks in the past. This has caused retail and business to have access to your spending habits and can lead to targeted marketing, please note that even though there are several high profile cases open in the US in order to control this practice, it is still taking place by certain banks.
Not every checking account is free: You might have been told that no fee would be charged for the account but it is common to see small print where certain conditions must be completed in order to obtain free service. Some banks usually charge maintenance fees to users with a balance under the minimum specified, and on another hand, there is usually a subscription fee to certain plastic cards and a cost associated to printing new checkbooks. Just keep in mind that there might small charges you might not be expecting, it is important to understand and ask for these rules in order to avoid falling into these unnecessary expenses.

 

Best Online Checking Accounts and Providers of 2020

When many people hear the name JP Morgan they immediately think about investment banking and subsequently about WallStreet, the main problem with this is that they forget about how powerful their consumer banking business is. An institution does not become one of the largest banks in North America unless they exceed expectations with their service.

If you are an individual that still needs access to branches and face to face interaction in order to feel comfortable with your banking transactions, then Chase might be the best available option in the market as it offers the best overall package. Please note that even though the firm is by no means the cheapest option, it is certainly the best based on the spectacular service, reputation and the broad range of other services asides from baking.

Other Services offered by the bank are:

Checking Accounts
Free Credit Score
Credit Cards
Mortgages
Wealth Management
Car Loans
CDs
Investment accounts

Minimum Requirements: No minimum deposit

APY (Annual Percentage Yield): 0.01% (Chase current pays the lowes interest on their checking accounts)

Nearly 5,000 branches and 16,000 ATMs
Monthly fee on basic checking account is easy to avoid
Checking and savings bonus offers

High monthly fees, low interest rates on premier checking accounts
$2.50 fee at non-Chase ATMs in U.S
0.01% APY on Chase Savings; better rates available elsewhere

All investments carry risk - Capital at risk.

It is incredible to see how in such a short period of time a bank like Capital One 360 got to become such a major player in the US retail banking system. As one of the first fully online banks the firm was able to pioneer the market and set the pace for a relatively big part of the industry.

Nowadays the bank offers access to a state of the art platform that was designed to be intuitive, powerful and with top-notch security to make sure that funds are safe at all times. It is important to mention that besides checking and savings account the company currently offers access to other types of services like commercials baking and invent investment management. While the overall cost of owning an account is not cheap, it is worth considering as yields in checking accounts are better than most of their competitors.

Other Services offered by the bank are:

Checking Accounts
Savings Accounts
Auto Loans
Commercial Banking
Investment Accounts

Minimum Requirements: No minimum deposit

APY (Annual Percentage Yield): Will depend on the account balance, the range is between 0.20% – 1%

High interest rates and low fees
Excellent money market and CD options
The automatic tool helps track savings goals

"Opt-in" overdraft fees can be steep

All investments carry risk - Capital at risk.

It is a globally known name when it comes to investment management and retirement plans, but many forget that the firm also owns its own bank. If you are an individual who is looking to consolidate their banking services and needs under one single firm, I strongly recommend Charles Schab as your best option.

One of the key benefits from this bank is easy to access to manage different types of accounts under one single banking platform. Depending on the institution of your choice transfers can be expensive and if you actively manage several different accounts between banks it might be better to consider a simplified model. Keep in mind that even though brokerage services are offered worldwide, their banking business is only available to US Citizens and Green Card Holders.

Other Services offered by the bank are:

Brokerage Services
Asset Management
Loans
Checking Accounts
Savings Accounts
Retirement Plans (IRAs – 401Ks)
Equity Programs

Minimum Requirements: No minimum deposit APY

(Annual Percentage Yield): 0.40%

Unlimited fee rebates at ATMs worldwide
Attractive yields on interest checking
No monthly fees, no minimum balance requirements

Pulls a hard credit inquiry when you apply for a new account
Difficult to deposit cash

All investments carry risk - Capital at risk.

 

The history behind USAA Bank is one that is worth knowing. The company started back in 1922 when a group military officers were looking to start their own self-insurance business, driven by the negative perception that considers the group as high risk. After 96 years since its founding, USAA has become a fortune 500 company that still offer their services to individuals with ties to the military and other forces in the US.

Even before the financial crisis of 2008, many American banks have always been seen as evil by the general public but USAA is one of the few which a clean slate according to many. Following an almost fiduciary model, the firm offers its services as a banking and insurance institution.

If you qualify as a direct family of someone who was an active member of the Military I recommend you to review USAA as your best option for baking services in the US, as mentioned before not many banks follow fiduciary model on which their products and advise are thought after the end customer and not their revenue (hence the lack of evil).

Other Services offered by the bank are:

Cheking Accounts
Credit Cards
CDs
Remote Deposition Services
Auto Loans
Mortgage Loans
Personal Loans
Savings Accounts

Minimum Requirements: No minimum deposit

APY (Annual Percentage Yield): 0.01% (Their savings account offer better yields)

Access to more than 65,000 ATMs
No monthly fees or balance requirements for basic accounts
Money Manager tool tracks spending

Top APY on basic savings account is 0.15%; better rates are available elsewhere
Only four locations in the U.S
Membership limited to people with military ties

All investments carry risk - Capital at risk.

One of the reasons why many consumer banks have to charge expensive fees is due to the cost associated with maintaining such a broad operation of branches around the country. In an effort to reduce costs and to offer better and cheaper services online banks like Discover have become key players in the Banking System of the country.

One of the key differentiators between discovering and their competitors is that the firms operate their own payment network which allows them to reduce the cost that is usually charged by Visa or American Express. Note that plastic cards from this firm are usually received in most commerce in the US and the world, making the firm the third largest credit card brand in the US when measured by the cards in force (50 million cardholders).

Over their 34 years of existence, the company has perfected their business model, expanding its range of services and products and becoming a key player and a strong contender for anyone looking to open a Checkings Account.

Other Services offered by the bank are:

Checking Accounts
Saving Accounts
Credit Cards
Personal Loans
Student Loans
Home Equity Loans
IRAs

Minimum Requirements: No minimum deposit

APY (Annual Percentage Yield): 2.10% High Yield

1% cash-back rewards checking account
Competitive savings rates

Only one physical branch location
International use of plastic cards can be difficult as not many places accept Discover

All investments carry risk - Capital at risk.

Over the past couple of years many industries have started to feel the paradigm change caused by new millennial driven startups, and the banking system was definitely as an industry where major changes took place.

Chime came to existence as the millennial response to the banking system in the US, offering a similar approach like the one Acorns or Robinhood had in the investment and brokerage service sectors.

The company currently operates under a full banking license but they have focused on providing online banking services in terms of traditional checkings and savings accounts. While the overall logic behind one of these account types can't really change much, the company has improved the overall online environment and has also added additional features like automatic roundup savings, salary advancements and spending notifications. If you are looking for a modern looking alternative to traditional banks then Chime might be a good and cheap option to consider.

Other Services offered by the bank are:

Automatic Savings
Traditional Banking Services

Minimum Requirements: No minimum deposit

APY (Annual Percentage Yield): 0.10%

No monthly fees, no overdraft fees
Large free ATM network
Multiple automatic savings options

Low interest rate
Cash deposit is difficult and may cost you

All investments carry risk - Capital at risk.

Conclusion

The world is changing into a chashless envirorment where is more and more important to have access to electronic methods of payments and solutions. If you are an individual who usually incurs in large number of payments, then a checkings account might be one of the best overall options in the market.

Even though most of the available options are pretty similar in terms of business model, it is important for individuals to pay close attention to the fine print of any type of baking service in order to avoid future headaches for not knowing entirely how a product works or simply their restrictions.

For many individuals, pricing is one of the principal concerns but when it comes to choosing a bank I personally recommend to aim for the more expensive firm as in most cases you will also gain peace of mind knowing that your funds are being guarded properly.

Glossary Of Banking Terms

A Checking Account is typically an account held with a bank, which money can be deposited into and where checks can be drawn from.

A CD or Certificate of Deposit is a savings account with a fixed rate and maturity date. This type of account is often dependent on keeping the money in the account for a fixed duration to realize the full advertised rate. The CD rate is the rate of return over the investment period.

A CD Ladder is where an investor splits a sum of money into equal amounts and places the funds into CD accounts with different maturity rates

Jumbo CD Ladders are where and investor splits a sum of money across several CD accounts with different maturity dates. What make it a Jumbo CD ladder is that the sums of money invested are significantly higher. There is no official value at, which a CD becomes 'Jumbo' but it is generally assumed to be in excess of $100,000.

Simply a bank account that earns interest.

A bank or credit union account that tracks the interest rates in money markets. They traditionally offer a higher interest rate than a regular savings account.

FAQ

Why should I open a Checkings Account?

Is a Checking Account better than a Savings Account?

Will the money in my Checkings Account be insured?

What should I do if my debit card or checks book gets stolen or lost?

What is the best account available in the US in 2020?

Is online banking better than traditional banking?

How long does it take to create a new account?