Speedy Cash Loan Review 2020 – READ THIS BEFORE Applying!
Online lending platforms have been gaining significant market share in the banking and financial markets.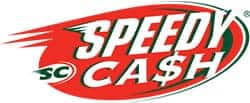 These lenders are enhancing customer's confidence by offering short term loans on easy terms along with the limited paperwork requirements. Indeed, some lenders transfer the money in borrowers account within a day. The availability of various types of loans such as payday loans, line of credits, fast cash loans, etc, are adding to customer's confidence.
However, all this depends on your selection criteria. Like the brokerage industry, choosing the right borrowing platform is essential to avail the innovative facilities these lenders have been offering.
To help you with that, we review Speedy Cash, which is well known for offering speedy cash in the form of various types of loans.
Apply for a Payday Loan Now! | Best Payday Lender 2020

Loans From $100 to $15,000
Instant Application & Approval
Bad Credit Considered
Lenders From All 50 US States Onboard

Speedy Cash has established strong footholds in the lending industry amid its brand recognition and fast cash delivery. They offer fast cash if you need a payday loan, an installment loan or a title loan. The borrowers can apply for all these facilitates by phone, online or by visiting a nearby store.

What is Speedy Cash?

Established in 1997, the platform, which is similar to Zippy Loan and Upgrade Loans, has been operating with the aim of helping people who need financial assistance to handle their expenses and other requirements. Along with strong online existence, this lender has also established its stores in various states such as Riverside, California and so on.

The payday loans are its main offering. It is basically looking to attract customers who find themselves in need of a short-term loan that is difficult to borrow from traditional banks. It offers several types of easy loans. These loans include payday loans, check cashing, installment loans, title loans, and lines of credit. It also provides prepaid debit cards and other banking services.

What are the Pros and Cons of Speedy Cash?

Speedy Cash Pros:

✅Various types of short-term loan

✅Easy application process

✅Quick funding

✅Good customer service

✅Banking services

✅Prepaid Debit cards

Cons:

❌ High costs

❌ High-interest rate

❌ Small Term Loans Only

Comparing Speedy Cash with other Payday loan providers

Established in 1997, Speedy Cash loans has gone on to become one of the leading payday and check cashing service providers in the country. The lender also offers title and installment loans and even a line of credit. But how does it compare to equally reputable payday and short term loan providers like Ace cash Express, TitleMax and CashNet USA? Here is the breakdown:

Speedy Cash


Online payday loan limit is $100 – $1,500
No minimum credit score
Payday loans should be paid within 7 to 14 days depending on your pay schedule
Annual rates of 459.90% but varies depending on state of residence

Cash Net USA


Borrow limit extends from $100 to $3,000 depending on the type of loan and the borrower's state of residence
Requires a credit score of at least 300
Annual interest rates starts from 89% to 1,140% on payday loans
2 weeks to 6 months payback period

Ace Cash Express


Borrowing from $100 – $2,000 (varies by state).
No credit score check
Fee rate on $100 starts from $25 (State dependent)
 Loan repayment period of 1 to 3 months

TitleMax

Borrow up to $10,000 (secured title loans)
No credit score check
Annual loan APR ranges from 400% – 1,000%+ (payday loans)
Loan repayment period of 30 days to 72 months

How Speedy Cash Works?

Speedy cash has been in the lending business over the last two decades. They know their targeted customers and what type of loans and facilities their customers need. They have established stores in various states and they also offer loans through digital channels and phone calls. Moreover, similarly to established lending providers like SoFi, the platform is very clear and transparent about their fee structure.  They don't charge hidden fees along with other management charges.

The platform is also transparent regarding the interest rates, payment dates and, payment amounts. They clearly identify all these factors during the application process. The borrowers should not expect the modification in defined rates.

Moreover, the Speedy Cash platform permits investors to think twice about the loans as they keep all approved loan applications open for 30 days before signing and entering into an agreement.

What Loan Products Does Speedy Cash Offer?

Although Speedy Cash is popular for offering payday loans, it has also been expanding its penetration in other categories. They currently offer various types of short and medium-term loans on easy requirements. Below are the types of loan products that you can choose from:

Payday loans

Speedy Cash is popular for offering fast payday loans on easy terms and conditions. The platform does not require collaterals and a strong credit score for this loan. It offers payday loans in the rage of $100 to $1500. These loans are unsecured, but you could pay additional fees based on the value of the loan. Speedy Cash payday loans are ideal for borrowers with bad credit or no credit.

Range from $50 – $1,500
Are paid back on your next payday
A flat fee for the amount you borrow

What is a payday loan? This is a type of short-term loan (typically from $100 to $2000) that the borrower is liable to pay within a few weeks or on the next salary.

Installment Loan

This type of loan is quite different from a payday loan. The borrower is not liable to pay this loan on the next salary day. Indeed, the borrower can spread out payments over a period of time in the form of installments. The borrower can also get a higher amount of loan when compared to a payday loan. The interest rate on installment loans is slightly lower than payday loans. Speedy Cash offers you to get $5000 in cash in the form of installment loan. The borrower is eligible to get an installment loan through phone, online or by visiting Speedy Cash store.

Accrues daily interest
 Multiple ways to apply
Longer repayment period
 Multiple ways to apply

What is an Installment Loan? An installment loan is a type of small loan offered by Speedy Cash that the borrower has to pay back in installments.

Auto Title Loan

Speedy Cash allows customers to use their vehicle as collateral to get a loan. The borrower can use that money anywhere according to his requirement. The platform permit borrowers to get up to $25000 of an auto title loan. However, in this case, the borrower is not eligible to apply through phone and online. You have to visit a Speedy Cash store to apply for an auto title loan since they will need to physically appraise your car. The borrower is likely to provide the following documents to get a title loan:

Vehicle in driving condition
Clear title or proof of 1st lien*
Proof of address
Valid ID
Proof of vehicle insurance

What is Title Loan? A car title loan from Speedy Cash is a fast and easy way to get cash using your vehicle's title.

Line of Credit

With this type of credit facility from Speedy Cash, the borrower can get a loan anytime according to his requirement. You only once need to activate a line of credit and then you don't need to worry about the next time you need some money. The platform offers numerous repayment options These options include making minimum payments gradually or repaying your balance in full in order to reduce interest. The borrower is only liable to pay interest on the amount that they have used. You will need the following to get started:

Form of valid identification
A steady source of income
Open and active checking account

What is Line of Credit? It is a type of credit facility that individuals and businesses often take to meet unexpected expenses.

What Other Store Services Speedy Cash Offers?

Besides loans, the platform has also developed stores in various locations. Consequently, they have also been offering some banking services to fulfill customer's financial needs. They are offering the following store products:

Money Oder: Speedy Cash stores provide money order services. Money order service is considered as a safe and reliable option to make payments.

Opt+ Prepaid Debit Cards: Speedy Cash offers the Opt+ Visa Prepaid Debit Card as a solution to fulfill daily payment alternative to cash. Its prepaid debit cards work similarly to traditional bank cards. The borrower can easily open a prepaid debit card account on Speedy Cash. You only need to load the card and start using it for daily transactions. They offer three types of cards:

Direct Deposit Card
Monthly Card
Pay as You Go Card

Wire Transfer: The platform permit customers to send money all over the world through wire transfers. You can also receive a wire transfer payments from stores.

Check Cashing: The customers can cash various types of checks from this platform. Its check cashing process is simple and streamlined with charges as low as $2.

Payroll
Insurance
Benefit
Unemployment
Government
Bank Drafts

What is the Speedy Cash Account Creation and Borrowing Process?

The account creation process is simple. The borrower can easily create an account in less than one minute. You just need to visit the website and click the signup button. They will ask you to provide basic information like user name and email. Once you are registered on the platform, you are free to apply for any kind of loan.

The platform has also tried to make the application process as easy as possible for applicants. The platform will review your data and loan application. They generally take less than one day in approving payday loan and other short loans. If the platform approves your loan application, you can expect to get the cash directly into your bank account. Although the online application process is simple, submitting an application directly in Speedy Cash stores is also considered as the faster way of attaining a loan.

The eligibility requirements are also flexible and the borrower can get cash fast. The interest rate on each loan varies according to the loan agreement.

It's essential to be cautious during the sign up process for these products. This is because you can end up owing two to three times what you borrow on the longer-term loans, and many have difficulty repaying the short-term loans without reborrowing.

Below are the details that you are likely to provide to get a loan:

What is the Eligibility criteria for Speedy Cash Loan:

You should be at least 18 years old 
You are an American citizen or a permanent resident of the US
You have a steady source of income
You should have an operational checking account

 

What Information Do Borrower Need to Provide for Speedy Cash Loan?

Your name, home address, email address and phone number
Your date of birth, Social Security number and government-issued ID
Your employer's name, address and phone number
Details about your income
Your bank account details (for online applicants)

What States are Accepted for Speedy Cash Loans:

The platform accepts clients from almost 30 states out of 50 states.  Anyone who is 18 years old can apply for Speedy Cash loans. Below are the few states that are accepted on this platform for loans:

Alabama
Alaska
Arizona
California
Colorado
Delaware
Hawaii
Idaho
Utah
Virginia
Wisconsin
Wyoming

Illinois
Kansas
Louisiana
Mississippi
Missouri
Nevada
North Dakota
Ohio
Oklahoma
Rhode Island
Tennessee
Texas

What are Speedy Cash Borrowing Costs?

Speedy Cash claims that they offer clear cost structure to borrowers and they don't charge a hidden fee of any kind. Once your application for the loan is approved, the platform will ask you to sign the agreement that is composed of all the terms and condition along with the fee structure.

It's essential to closely review that document. This is because an agreement between the borrower and Speedy Cash are not modifiable. This document will help you in understanding how much fee and interest payment you have to pay. In addition, the fee structure and interest rates could change from state to state. The platform could also charge an additional fee in case of late payments and defaults. Below are the few costs that a borrower can expect:

You could face origination fees of up to $75 for installment loans.
The interest on the line of credit is based on daily interest. You can expect the minimum loan payment in the range of 2% of the principal along with the accrued interest of 0.9863014% daily.
Customers are suggested to carefully read the loan terms to identify the full cost structure.

 Is Speedy Cash Customer Support Team Good?

Speedy Cash seeks to greet every customer with a friendly approach. The platform claims that they offer a higher level of customer services whether you are approaching through phone, online or visiting the store.

The platform permits customers to contact the support team via various channels. It has displayed all the contact information on the website. Their phone number and email address are listed on the websites; the clients can contact the customer support team seven days a week. The support team is available to answer queries from 6:00 am to 11:00 pm (CT) Monday – Friday. They only answer a question from 9:00 am to 6:00 pm (CT) Saturday – Sunday.

Is it Safe to Borrow from Speedy Cash?

Yes, borrowing from Speedy Cash is safe. This is because of its extensive history in the credit market and strong compliance to the regularity authorities. The platform claims that they are complying with all the states and federal laws for consumer lending.

It is the member of Community Financial Service Association and it is complying with policies of this authority. Community Financial Service Association is the payday loan association that works to protect consumers and lenders rights. Besides regulations, the platform is well known for providing transparent and fast loans.

Speedy Cash Review: Verdict

Speedy Cash has made borrowing so easy and fast. This is evident from its user's response on TrustPilot. It has received a feedback score of 9 stars out of 10 from 6000 reviews. The platform is attractive for borrowers with a low credit score. All you need to provide a few documents such as bank account, and an ID. They take only a few minutes or hours to review your application and they transfer funds into your account on the same or next day.

Customers can borrow money in the range of $50 to $25,000 with easy terms and conditions. However, interest rates are always higher on payday loans. Its credit line facility provides a way for customers to have access to cash in case of emergency. The platform also offers other services such as wire transfer and check cashing.

Apply for a Payday Loan Now! | Best Payday Lender 2020

Loans From $100 to $15,000
Instant Application & Approval
Bad Credit Considered
Lenders From All 50 US States Onboard

 

Glossary Of LoaningTerms

FAQ:

How The Borrower Can repay the loan?

Does Speedy Cash accept clients with bad credit score?

How long it takes for Speedy Cash to transfer funds?

Does Speedy Cash charges additional fee on late payments?

Can the borrower get multiple loans from Speedy Cash?

US Payday providers – A-Z directory