Bettercash Loan Review 2020 – Up to 36 Months Payback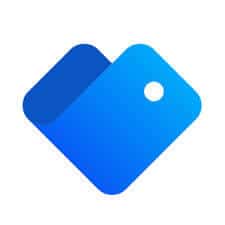 If you're currently in the look-out for an installment loan and you have a FICO credit score of at least 550, you should be able to obtain a significantly better APR rate than what a Payday loan or bad credit lender will charge. Not only this, but you'll also be able to pay the loan back over a longer period, as opposed to having to pay it back when you next get paid.
One such example of an installment loan provider that claims to offer competitive APR rates is that of BetterCash. If you're thinking about using the US lender for your financing requirements, be sure to read our in-depth review. We've covered all of the factors we think you should know, such as fees, eligibility, loan terms, and more.
Apply for a Payday Loan Now! | Best Payday Lender 2020

Loans From $100 to $15,000
Instant Application & Approval
Bad Credit Considered
Lenders From All 50 US States Onboard

BetterCash only offers installment loans in 12 US states, so you're best off making sure that you qualify before you proceed with your application. You can scroll down below to see which states are covered!

What is BetterCash?

BetterCash is an installment loan provider based in the US. Much like in the case of other lenders in the online space such as OppLoans and Checkmate, the entire application process is facilitated via your desktop or mobile device. The lender offers loans from as little as $300, all the way up to $4,000. The amount that you are able to get will depend on your credit profile.

 

Unlike no credit check platforms like Fast5kLoans, the eligibility requirements are a bit higher at BetterCash, as you'll need a credit score of at least 550. However, what this does mean is that you can get yourself a much lower APR rate. Moreover, as an installment loan provider, you can repay your BetterCash loan over a longer term. In fact, you can choose a loan term of between 12 months and 36 months, which gives you more flexibility.

Finally, BetterCash only operates in the states that it holds regulatory lending licences. At the time of writing, this covers 12 US states.

What are the Pros and Cons of BetterCash?

BetterCash Pros:

✅Loans of between $300 and $4,000

✅Much better rat-es than a Payday loan lender

✅Pay the loan back between 12-36 months

✅Credit scores of 550+ accepted

✅Very easy application process

BetterCash Cons:

❌ Only 12 states eligible for installment loans

❌ Takes two business days to receive funds

 

Better Cash Loan, how does it compare to other Lenders 

Better Cash is an installment loan provider operating in 12 states across the country. Upon approval funds are made available as soon as the next day. All loan applications are made online, making the process convenient for all borrowers. But how does this loan provider compare to other equally good lenders such as Cashnet USA, Advance America, and Lend Up who also have a seamless loan application process. Lets weigh them on loan limit, credit score requirement, interest rates, and repayment period criteria. 

Better Cash

Offers loan from as little as $300 to a maximum of $4,000
Requires a credit score of at least 550+ points
Charges an interest rate of 36% – 600% depending on credit score and state of residence
Repayment period range between 1 to 3 years

Cashnet

Loan limit starts from $255 to $3,400
Requires a Credit Score above 300
Interests rates range from 86.9% to 1140% ( depending on the type of loan)
The loan is paid back within a week or 1 year depending on the type of loan. ( Missed payments attracts a 5% – 15% penalty fee)

Advance America 

Loan limit starts from $100 to $5,000
Requires a Credit Score of above 300 
For every $100 borrowed an interest of $22 is incurred
Loan paid back in monthly installments of 12 to 36 months

Lend Up

Loan amount of $100 – $1,000
No credit score check
An annual payment rate of 30% to 180%
Loan repayment period of 1 to 12 months

How Does BetterCash Work?

The application process at BetterCash works much in the say way as any other online lender. Firstly, you need to visit the BetterCash homepage. Once you click on the apply button, you will need to go through a 5-10 minute application process.

Initially, you'll need to state how much you want to borrow, and choose the state that you live in from the drop down menu. Next, you'll need to provide some personal information. This will cover your full name, address, date of birth, and residency status, alongside your social security number and driver's licence number.

BetterCash state that applying for a loan to check your eligibility and rates will NOT have an impact on your credit score. The application is only reported to the main three credit agencies when you proceed with the loan you are offered.

On page two of the application, you will then need to enter some details about your financial profile. Firstly, this includes your employment status, how much you earn, and where your place of work is. Moreover, you will also need to state your estimated credit score, and provide information on any other debts you currently have.

Before you are given a decision on your application, you will need to read through the disclosure forms. Finally, click on Check My Rates. Once the system has assessed your application (usually takes no more than 60 seconds), you will be told whether or not you are eligible. If you are, your rate will be displayed on screen. If you're happy with the rate and you wish to continue, you'll need to sign a digital loan agreement.

How Much Does BetterCash Cost?

Firstly, BetterCash loans start with an APR rate of just 36%. In terms of the maximum, this will depend on a number of factors, including the state you live in. For example, in the state of Illinois, the maximum APR rate is just 99%. However, over in the South Carolina, this can be as high as 600%!

The only way to find out how much you are going to have to pay on your loan is to go through the application process. Don't forget, it's risk-free, insofar that the search won't impact your credit report!

The specific APR rate that you will be offered will depend on your financial background. In other words, you will need to have a good credit score to be able to get the 36% APR rate. At the other end of the spectrum, if your credit score is around the 550 mark, then you could end up paying the maximum rate chargeable in your respective state.

In terms of what BetterCash look for when evaluating your financial background, we've listed the key metrics below.

✔️ Your FICO credit score

✔️ How much you want to borrow

✔️ How long you need to borrow the funds for

✔️ How much you earn per month

✔️ Your total household income

✔️ Your history with debt

✔️ Whether you own your home

Other Fees to Consider

As is standard practice when you take out an installment loan, you will also need to pay an origination fee. This is charged by lenders as a means to cover the costs of arranging the loan. Moreover, origination fees are typically deducted from the amount you receive. For example, if you were approved for a loan amount of $1,000, and the origination fee was $50, then you would only receive $950.

In terms of how much BetterCash will charge you, this will depend on the state that you live in, and the amount that you wish to borrow. Unfortunately, you won't know what this figure is until you receive your offer.

Am I Eligible for a BetterCash Loan?

As we noted earlier, although BetterCash offers a competitive APR rate, the lender's eligibility requirements are more stringent. Before we unravel the requirements that you will need to meet, you need to make sure that you are based in an eligible state.

Below is a list of the 12 states that BetterCash offers installment loans:

🇺🇸 Alabama
🇺🇸 California
🇺🇸 Delaware
🇺🇸 Georgia
🇺🇸 Idaho
🇺🇸 Illinois
🇺🇸 Missouri
🇺🇸 New Mexico
🇺🇸 North Dakota
🇺🇸 South Carolina
🇺🇸 Utah
🇺🇸 Wisconsin

If you're based in one of the above 12 states, then great! However, you also need to meet the following eligibility requirements.

✔️ Be a permanent resident or citizen of the US

✔️ Aged 18 years and above

✔️ Have a valid social security number

✔️ Minimum FICO score of 550

✔️ Be employed with a regular income

✔️ Not have had a bankruptcy filing on your credit report

✔️ Have a valid checking account

✔️ Your salary must be deposited in to your checking account

To clarify, while you do need have a regular income through employment, BetterCash does not state what your minimum salary needs to be.

When Will I Receive my Funds?

As the loan application process is more stringent at BetterCash, the funding process is a little bit slower. While Payday loan providers will typically process the funds on the same-day or next-day, BetterCash will usually require 2 working days. However, as you are opting for an installment loan, it is assumed that you do not need the funds for everyday finances. As such, the 2 business day window shouldn't be an issue.

In terms of receiving the money, this will be deposited in to your checking account. This must be the same checking account that is used by your employer to pay-in your salary.

Paying Your Loan back

The reason that BetterCash ask that the checking account used to receive the loan funds is the same account used to receive your salary is that you will need to set up an electronic debit payment. This means that the lender will take a fixed amount from your account every month. This will always be on the same day of each subsequent month, until you pay the loan off in-full.

Ultimately, while you might prefer alternative payment methods like a debit card, the automatic debit system is much more beneficial in the long run. This is because it will ensure that you never miss a payment, and thus, incur late payment fees. This is of course on the proviso that you have enough cash in your bank account to cover the payment.

What if I Miss a Payment?

If you do miss a payment on your BetterCash loan (which will be because you did not have enough funds in your bank account), then you will be charged a late payment fee. As is standard in the online lending space, this will depend on the state that you live in, not least because each state has its own laws surrounding loan charges.

You will only be able to view your late payment fees when you receive your loan offer. While you shouldn't be taking out a loan with BetterCash if you think these might become applicable, you should still assess what the fees are before signing your agreement.

On top of paying additional fees, missing a payment with BetterCash will result in the lender reporting this to the main three credit agencies. This will mean that your FICO credit score will suffer. Alternatively, if you always pay on time, you'll likely improve your FICO score!

Customer Service at BetterCash

For some reason, the only contact channel available at BetterCash is telephone support. As such, the platform doesn't offer live chat or email.

📱 Phone: 888-689-0206

📧 Email: Not available

✍️ Live Chat: Not available

Is BetterCash Safe?

BetterCash is a responsible lender that holds regulatory licences in all of the 12 states that it offer installment loans. As such, the lender is required to comply with all respective state and federal lending laws. In layman terms, this means that they must be very upfront about the APR rates it charges, as well as any origination or late payment fees. State laws also dictate how much the lender can charge.

Ultimately, if you pay your loan back on time each and every month, you will have no issues with BetterCash. As is the case with any online lender, the only issues you will experience is if you fall behind on your payments. As we have noted already, you shouldn't be taking out a loan with BetterCash anyway if you think you won't be able to meet your repayments.

BetterCash Review: The Verdict

In summary, BetterCash appears to be a highly notable option when it comes to obtaining an installment loan. If you're in possession of good credit, you could get an APR rate from as low as 36%. In some states, the maximum APR that you will pay is 99%, which again, is very good – especially in comparison to Payday loan providers.

We also like the fact that the application process is very straightforward, and in most cases, takes no longer than 10 minutes. Moreover, you even get the chance to find out whether or not you are eligible – alongside your pre-approval rates, without it having an impact on your credit score. As such, you've essentially got nothing to lose by at least finding out what your individual rate is.

Apply for a Payday Loan Now! | Best Payday Lender 2020

Loans From $100 to $15,000
Instant Application & Approval
Bad Credit Considered
Lenders From All 50 US States Onboard

FAQ:

What credit score do I need to have to apply for a BetterCash loan?

Do I need to have a job to get a loan with BetterCash?

Does BetterCash charge any origination fees?

How much do BetterCash loans cost?

Does BetterCash perform a soft credit check?

US Payday Loan Reviews – A-Z Directory