Spotloan Loan Review 2020 – Suitable for Bad Credit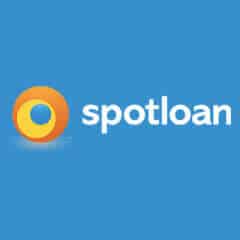 While short term loans should always be a last resort, there may come a time where you require a bit of extra cash. With the best rates often reserved for those with good credit, using a bad credit lender can often amounting to crippling interest rates.
As such, you need to ensure that you find the best deal possible. Nevertheless, US short term loan provider Spotloan offers same-day or next-day financing to those with less than desirable credit.
If you are thinking about taking out an short term loan with Spotloan, we would suggest reading our in-depth review first. We've covered everything that you need to know, such as the lender's fees, eligibility, loan terms, and more.
Apply for a Payday Loan Now! | Best Payday Lender 2020

Loans From $100 to $15,000
Instant Application & Approval
Bad Credit Considered
Lenders From All 50 US States Onboard

Never sign a loan agreement with an short term loan provider without having a FULL understanding of the risks. Missing just a single payment can lead to additional fees, and have a negative impact on your FICO score.

What is Spotloan?

Launched in 2012, Spotloan is a lender like Money Mutual and Opploans that specializes purely in short term loans. The company is owned by BlueChip Financial, which is an Indian Tribe-backed entity. As such, the lender does not abide by state regulations. On the contrary, Spotloan operates under local Tribe laws. Nevertheless, as a direct lender, you will only deal with Spotloan, and thus, the company does not match you with third party providers.

As is the case with most short term loan lenders, you might end up pay a triple-figure APR rate with Spotloan. In fact, the platform has a maximum APR rate of 490%. However, if your credit isn't too damaged, you should get a much better rate.

In terms of what you can borrow, this ranges from $300 to $800, which is much lower than the average short term lender. Moreover, loan terms are set at between 3 to 10 months, which gives you a bit more flexibility than having to pay the entire amount back on your next paycheck.

What are the Pros and Cons of Spotloan?

Spotloan Pros:

✅Sensible loan offering of between $300-$800

✅Suitable for those with poor or bad credit

✅Established since 2012

✅Fast funding times – either same-day or next-day

✅Application does not have an impact on your credit report

✅Multiple methods to repay the loan

Spotloan Cons:

❌ Only a select number of US states eligible

❌ Maximum interest of 490%

SpotLoan Vs online Payday and short-term loan service providers, how does it compare?

Spotloan is an online direct lender that specializes in providing borrowers with payday and other short term loan services. Unlike most other short term loan processors that have you wait up to three days to receive your funds, Spotloan stands out with its same-day or next-day loan disbursement. We compared it with such other online short-term loan providers like Opploans, Speedy cash and Titlemax and highlighted their key attributes in the table below:

SpotLoan


Borrow short term loans of between $300 and $800
No minimum credit score needed
The maximum payday loan APR is 490%
Loan repayment period starts from 3 to 8 months (bi-weekly billing)

Opploans

Borrow limit $1,000 to $4,000
Bad credit score is allowed
Annual payment rate starts from 99% to 199%
Payment period of 9 to 36 months

Speedy Cash


Online payday loan limit is $100 – $1,500
No minimum credit score
Payday loans should be paid within 7 to 14 days depending on your pay schedule
Annual rates of 459.90% but varies depending on state of residence

TitleMax

Borrow up to $10,000 (secured title loans)
No credit score check
Annual loan APR ranges from 400% – 1,000%+ (payday loans)
Loan repayment period of 30 days to 72 months

How Does Spotloan Work?

The loan application process at Spotloan is very simple, and is completed entirely online. First and foremost, you'll need to visit the Spotloan homepage. Look out for the application form, and enter the amount that you want to borrow (between $300-$800), and the amount that you want to pay back every 2 weeks. This will then tell you how long you need to hold the loan for before payment is made in full.

Don't forget, when you apply for a loan with Spotloan, it won't have an impact on your credit report. The lender only proceeds with a hard enquiry once you decide you want to proceed with the pre-approval rates you have been offered.

Next, the Spotloan platform will ask for some basic information form you. This covers your full name, address, date of birth, and social security number, as well as whether you are a homeowner or renter. On the next page, you will then need to provide details about your financial profile. Notably, this includes your annual income, employment status, and relationship with debt.

Finally, if you have been approved for a loan with Spotloan, and you want to proceed with the pre-approval rates on offer, then you will need to read, sign and submit an online loan agreement. If all goes well, then you should receive your funds by the next working day at the latest.

How Much does Spotloan Cost?

It's often difficult to know just how much an short term loan is going to cost you, not least because lenders base their decisions on a number of different factors. In this sense, Spotloan is no different. The reason for this is that the lender will offer you an APR rate based on your financial profile.

Nevertheless, what we do know is that the maximum rate charged by Spotloan is 490% APR. While admittedly, this is higher than the average Payday loan rate of 400% APR, you won't necessarily get the maximum rate. On the contrary, your individual circumstances might mean that you get a much better rate.

Ultimately, the only way to know how much Spotloan is going to charge you is to go through the soft credit check application. We don't mind this, as the application won't have an impact on your credit profile.

To help you along the way, we've listed some of the key factors that Spotloan will look for when assessing how much to charge you.

✔️ Previous relationship with debt

✔️ Your current debt-to-income ratio

✔️ Your employment status and annual income

✔️ How much debt you currently have outstanding

Other Fees or Charges

Spotloan does not charge any fees other than what you pay within your APR rate. This is a good move from Spotloan, not least because a number of its market rivals charge an origination fee. Ordinarily, this can cost up to 5% of the loan amount, and is subsequently deducted from the amount that you receive.

Am I Eligible for a Spotloan?

Firstly, it is important to note that Spotloan is only available in selected US states. This is somewhat unusual when one considers the flexibility that Tribal laws usually offer. Nevertheless, the service is available in 38 states, plus the District of Columbia.

Here is a list of the states where Spotloan is prohibited. 

❌ Arkansas

❌ Colorado

❌ Connecticut

❌ Massachusetts

❌ Minnesota

❌ New Hampshire

❌ New York

❌ North Carolina

❌ North Dakota

❌ Pennsylvania

❌ Vermont

❌ West Virginia

If you are based in an eligible state, then you will need to make some further considerations. Spotloan is actually very vague on their minimum requirements, although this is likely because most applications are accepted. Here's what Spotloan require from you:

✔️ A regular source of income

✔️ Either a checking or savings account

✔️ A phone number and email address

✔️ Be aged 18 or above

On top of the above, you'll also need to be a US citizen or permanent US resident, and hold a valid social security number.

As a bad credit lender, there is no minimum credit score to consider. If the lender is unable to verify your identity, they will ask you to send a 'Voided Check'. This, will of course, delay the loan application quite considerably.

How Much Can I Borrow and for how Long?

The loan structure at Spotloan is very straightforward. Firstly, you can borrow from $300 up to $800. While at first glance this might seem like a small amount, we actually like the fact that Spotloan is engaged in sensible lending. If you do need to borrow a larger amount, then we think that you would be better off taking out a longer-term loan. Not only will you be able to borrow more and over a longer period of time, but the rates of interest will all-but certainly be cheaper.

In terms of how long you can borrow the funds for, you have the option of 3 to 8 months. What we really like about the platform is that you get to determine how long you should take the loan out for, based on how much you can afford to pay back. As you'll see from the above example, by selecting a repayment amount of $99 every two weeks, our $500 loan would take 17 weeks to pay back in full.

Paying Your Loan back

When it comes to paying your loan back, Spotloan offers a number of options. When you initially go through the loan application process, you will be able to choose which option best suits your needs.

Here's how you can pay:

💳 Automatic Debt: The easiest way to repay your loan is to set up an automatic debit from your checking account. This means that Spotloan will automatically debit your account every two weeks until the loan is repaid in full. Regardless of which loan provider you go with, this is always the best option to go with, not least because you can ensure that you never miss a payment.

💳 Check: You can also repay your loan by sending Spotloan a check. However, you need to make some considerations regarding potential postage delays. If your check did get lost in the post, then you'l likely miss a payment.

💳 Money Orders: You also have the option of paying by money order. Much like in the case of a check, you need to ensure that the money order is received by Spotloan before your repayment date.

If you do need to change the payment method linked to your loan agreement, then you will need to call Spotloan to let them know at least two working days before your scheduled payment.

What if I Miss a Payment?

Firstly, Spotloan make it clear that if you think you are going to miss a payment, you should contact them at the first possible opportunity. By letting the team know at least two working days before the repayment date, a Spotloan relationship manager will be able to work with you. If you do end up missing a payment, you will be charged a late payment fee. Spotloan do not state what this is.

Spotloan reports your entire repayment performance when taking out a loan. Failure to make a payment will therefore impact your credit score. On the other hand, paying your loan back on time will likely improve your score. .

Don't forget, as the parent company operates under Tribal laws, they do not need to abide by state regulations on charging late payment fees, so it's crucial you try and work with the Spotloan relationship manager. If your late payment exceeds 90 days, then your Spotloan account will go into default. As noted by the lender, this will then result in legal action against you.

Customer Service at Spotloan?

If you need to contact the customer service team at Spotloan, you have a number of options available to you.

📱Phone: (888) 681-6811

📧 Email: [email protected]

✍️ In Writing: Spotloan, P.O. Box 720, Belcourt, ND 58316

The customer service team at Spotloan will only be able to assist you during the following office hours (Central Time)

⏱️ Monday-Friday: 07:00 – 20:00

⏱️ Saturday-Sunday: 09:00 – 18:00

Spotloan Review: The Verdict

In summary, if you're looking for a short-term loan, but don't quite have the required credit score to use a traditional lender, then you might need to consider a bad credit lender like Spotloan or Rise Credit. In this sense, the lender is very clear about what they offer. You'll have access to a loan of between $300 and $800, with a chosen loan term of between 3 and 10 months.

On the one hand, Spotloan are actually very upfront about the APR rates they charge. By making a 'Soft Credit Check' application, you can see exactly how much interest you will be required to pay, without the search impacting your credit score. If you don't have an alternative financing option on the table and subsequently decide to proceed with Spotloan, just make sure that you always pay on time.

Apply for a Payday Loan Now! | Best Payday Lender 2020

Loans From $100 to $15,000
Instant Application & Approval
Bad Credit Considered
Lenders From All 50 US States Onboard

FAQ:

💸 Will Spotloan check my credit score?

💸 How quickly can I get a Spotloan?

💸 Does Spotloan charge an origination fee?

💸 What happens if I miss a payment with Spotloan?

💸 How much interest does Spotloan charge?

US Payday Loan Reviews – A-Z Directory