Mobiloans Line Of Credit Review 2020 | Limits, APR And More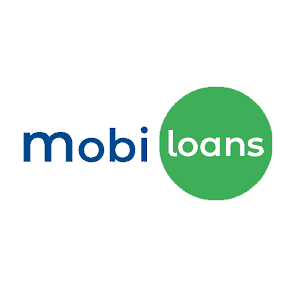 If you're strapped for cash and need access to instant financing, you've got a number of options available to you. You might consider using an overdraft facility, a credit card cash advance, or even taking out a Payday loan. If you don't have access to any these short-term funding channels, have you considered a line of credit?
This is where you have a pre-approved amount of credit via a third party lender. When you need to draw some of it down, the funds are transferred to your checking account. One such lender that is actively involved in this space is Mobiloans.
If you're thinking about using the lender to facilitate your financing needs, be sure to read our comprehensive review. We've covered everything from Mobiloan's fees, eligibility requirements, and perhaps, most importantly – what you need to consider when taking out a line of credit.
Apply for a Payday Loan Now! | Best Payday Lender 2020

Loans From $100 to $15,000
Instant Application & Approval
Bad Credit Considered
Lenders From All 50 US States Onboard

The most important thing to consider with Mobiloans is the way it structures its lending rates. To the untrained eye, the fees it charges on its lines of credit can appear somewhat confusing.

What is Mobiloans?

Mobiloans is an online lender that claims to offer a "New Twist on Emergency Loans". In layman terms, the platform specializes in lines of credit. A rather unusual way to obtain financing, a line of credit is very similar to an overdraft. However, the key difference is that your credit is facilitated by a alternative lender like Mobiloans.

As we will explain in more detail further down, lines of credit not only come with significantly higher rates of interest, but they are often difficult to understand. Nevertheless, the Mobiloans platform allows you to apply for a line of credit from just $200, all the way up to $2,500. The laws surrounding lines of credit for everyday consumers have become quite strict in the US. As such, Mobiloans does not offer its services to more than 20 states, plus the District of Columbia.

Much like in the case of other high interest lenders like Check Into Cash, Big Picture Loans and CashNetUSA, Mobiloans is mainly targeted to those with poor or bad credit. This means that as long as you have some form of an income such as benefits or a pension, you will still likely be eligible even if you are unemployed .

What are the Pros and Cons of Mobiloans?

Mobiloans Pros:

✅Lines of credit of between $200 and $2,500

✅No employment needed

✅All credit scores considered

✅Very fast set-up process

✅Rewards for on-time payments

Mobiloans Cons:

❌ Really complex interest structure

❌ Huge fees

How does MobiLoans and its line of credit fair against online installment loan providers?

While most online financial service providers have concentrated on the one-time loan services, MobiLoans decided to pursue the line of credit route. It is one of the few online based line of credit service providers that's available in over 20 states across the country. The credit line application process is quite straightforward and their rates competitive, but how does it compare to online personal and installment loan service providers like Check n Go, Advance America and Ace Cash Express? We broke down their unique features in the table below:

Mobiloans


Access a line of credit of between $200 and $2,500
No minimum credit score needed
Line of Credit APR ranges between 206.14% and 442.31%
Line of credit loan repayment on a 24-day billing cycle

Check N GO

Borrow from $100 to $500
Minimum credit score of 300 FICO
Fee rate starts from $10 to $30( depending on the State)
Payday loan repayment period of between 2 and 4 weeks

Advance America


Loan limit starts from $100 to $5,000
Requires a Credit Score of above 300
For every $100 borrowed an interest of $22 is incurred
Weekly and monthly payback installments

Ace Cash Express


Borrowing from $100 – $2,000 (varies by state).
No credit score check
Fee rate on $100 starts from $25 (State dependent)
 Loan repayment period of 1 to 3 months

How Does Mobiloans Work?

If you're used to Payday loans or installment loans, then you should know that the line of credit product that Mobiloans offers is completely different. In effect, a line of credit works in a very similar fashion to an overdraft that you would get on your checking account. For example, if you were offered a line of credit of $500, this means that at any given time, you would have the option of drawing it down. This is how obtaining financing from Mobiloans works.

In terms of the end-to-end process, here's what you need to do.

Step 1: Start the online application

First and foremost, you will need to head over to the Mobiloans homepage and click on Apply Now.

Step 2: Enter your personal information

As is standard with any online financing application, you will need to provide Mobiloans with a range of personal information. You will need to enter your full name, home address,  home and cell number, residency status, and date of birth. Moreover, you will also need to enter your social security number and driver's license number – so make sure that you have these to hand.

Step 3: Enter your financial information

In the next part of the Mobiloans application, you'll need to provide the platform with some information about your finances. Initially, this will include your employment status. You'll need to to enter how much you earn each month, how often you receive your salary, and details about your place of work.

Next, you'll then need to stipulate whether or nor you have any outstanding debts. You also need to enter your checking account details. This is the account that you will draw the money into, and the account that Mobiloans will take your repayments.

Step 4: View your line of credit offer

Now that you have completed the online application process, the Mobiloans platform will require 30-60 seconds to validate the data you entered against the third party sources it uses. When the page loads, you will be told whether or not you are eligible. If you are, you'll be presented with your line of credit – which will be between $200 and $2,500. Moreover, you'll also be able to view your financing rates. This will include your APR rates and 'cash advance' fee.

If you want to continue with your line of credit application, you will need to sign your digital loan agreement.

Step 5: Drawing from your Mobiloans line of credit

Once your line of credit has been set up, you are under no obligation to actually use it. However, when you do decide that you need to access some of your cash, the funds will be transferred to your checking account (you can choose a check, but this will delay the process significantly).

In order to do this, you'll need to login to your Mobiloans account, and specify how much you want to draw-down. If the request is made before 16:00 (Monday-Friday), you should receive your funds the next business day. If the funding request is outside of this time-frame, you will be required to wait an additional business day.

Am I Eligible for a Mobiloans Line of Credit?

As we noted earlier, obtaining a line of credit from Mobiloans is significantly easier than being approved for financing with a traditional lender. In fact, the platform has been designed specifically for those with poor-to-bad credit. However, there is no guarantee that you will be accepted for a line of credit. Even if you are, you might be offered much less than what you were hoping for.

Nevertheless, you will first need to ensure that you are based in a state that Mobiloans is licensed to operate in. We have listed the 20 states (plus District of Columbia) that Mobiloans is not eligible in below.

❌ Arizona
❌ Arkansas
❌ Colorado
❌ Connecticut
❌ Washington, DC
❌ Georgia
❌ Illinois
❌ Louisiana
❌ Maine
❌ Maryland
❌ Massachusetts
❌ Minnesota
❌ Montana
❌ New Hampshire
❌ New Jersey
❌ New York
❌ North Carolina
❌ Pennsylvania
❌ South Dakota
❌ Vermont
❌ West Virginia

If you're not based in one of the above states, then you should be good to go. As a final precaution, make sure that you meet the following requirements.

✔️ Have a valid social security number

✔️ Be a permanent resident or citizen of the US

✔️ Aged 18 years and above (19 in Alabama and Nebraska)

✔️ Have a regular source of income

✔️ Have a valid checking account

How Much Does a Mobiloans Line of Credit Cost?

One of the most frustrating aspects to using a platform like Mobiloans is that the fee structure is super confusing. While this is often the case with lines of credit anyway, it appears that things are even more complicated at Mobiloans. Nevertheless, we will explain how the financing costs work in layman terms, so that you can make an informed decision as to whether a line of credit is suitable for your needs.

Although Mobiloans lists its fees as an all-in-one APR rate, this actually consists of two charges. You'll pay a transaction fee every time you make a draw-down (similar to a credit card cash advance), and then you have your fixed finance fees on the money you withdraw.

First and foremost, every time you decide to make a draw-down from your allocated line of credit, you will be charged a transaction fee. If the withdrawal is for $500 or more, you'll pay 10%. Anything less than this and the transaction fee increases to 15%. For example, if you were to withdraw $400, your 15% fee would amount to $60 and thus – this would be built in to your 'newly created' APR rate.

On top of your transaction fee, you'll then be charge a fixed-financing fee for borrowing the money. However, in reality, this fee isn't 'fixed' at all, as the longer you have a negative balance on your line of credit, the more that you end up paying. For example, if you were to draw-down $1,000, and it took you 25 x 14 day payments to repay the money back in full, your total cost would be $1,600 – on top of your $1,000 principle line of credit. This would amount to an APR rate of 320%.

Confused? The easiest way to to look at it is you will be charged an APR rate of between 206.14% and 442.31%. Take a look at the following factors that will determine how much your Mobiloans line of credit costs you.

✔️ How much you borrow

✔️ The increments that you draw the money down

✔️ How many payments you are required to make to pay it all off

✔️ Your creditworthiness

Other Fees to Consider

Unlike a conventional installment loan, there is no origination fee to consider. However, as you are required to pay a transaction fee every time you make a draw-down, this effectively acts as an origination fee – only worse. While lenders typically charge no more than 5% in origination fees, the Mobiloans transaction fee will cost between 10% and 15%.

Customer Service at Mobiloans

You can contact a member of the Mobiloans support team via one of the following methods.

📱 Phone: 877-836-1518

📧 Email: Online contact form

✍️ In Writing: MobiLoans, LLC , P.O. Box 1409, Marksville, LA 71351

If you intend on calling Mobiloans, you will need to do so during the following office hours – Central Time.

⏲️ Monday-Friday: 07:00 – 19:00

⏲️ Saturday: 07:00 – 15:00

⏲️ Sunday: Closed

Mobiloans Review: The Verdict

In summary, if you are looking for an alternative form of funding, then Mobiloans will accept applications from most people. Unlike a Payday or installment loan, you are effectively applying for an overdraft facility that you can draw-down at any given time. However, the fees associated with a Mobiloans line of credit are much higher than what a traditional lender would charge you for an overdraft. Although Mobiloans states otherwise, they base their figures on an 'unauthorised' overdraft, as opposed to an agreed line of credit.

In terms of its rates, it must be noted that Mobiloans is very expensive. Not only this, but the fee structure is super difficult to understand with any certainty. One of the main reasons for this is that unlike an installment loan, you never know what you are going to pay. This is because fees will vary depending on how much you draw-down, the frequency that you make a withdrawal, how much you pay on each repayment, and how long it takes you to repay the money in-full.

Ultimately, lines of credit do have their plus-points over traditional loans, not least because you are under no obligation to actually draw the money down. Instead, you can use it as an insurance policy when you need access to fast cash.

Apply for a Payday Loan Now! | Best Payday Lender 2020

Loans From $100 to $15,000
Instant Application & Approval
Bad Credit Considered
Lenders From All 50 US States Onboard

FAQ:

💸 What is the minimum credit score that Mobiloans will consider?

💸 Can I get a Mobiloans line of credit if I am not employed?

💸 Does Mobiloans charge any origination fees?

💸 How do I draw-down my Mobiloans line of credit?

US Payday Loan Reviews – A-Z Directory