Check Into Cash Loan Review 2020 – All credit scores considered!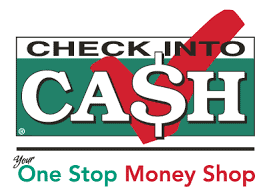 If you're looking to obtain a Payday loan or installment loan, but your credit isn't good enough to use a traditional lender, then you might need to consider an online alternative. While the likes of Check Into Cash offer loans to credit profiles of all sizes, expect to pay super high interest rates.
Nevertheless, if using Check Into Cash is a last resort, then be sure to read our comprehensive review first. We've covered all of the ins and outs, such as fees, eligibility, loan terms, late payment charges, and more.
Apply for a Payday Loan Now! | Best Payday Lender 2020

Loans From $100 to $15,000
Instant Application & Approval
Bad Credit Considered
Lenders From All 50 US States Onboard

Although the eligibility requirements at Check Into Cash are very low, you should be prepared to pay a very high rate of interest. As such, you should only consider the lender if you've got nowhere else to turn.

What is Check Into Cash?

As the name suggests, Check Into Cash is a US based loan provider that originally specialized purely in cashing checks. Launched way back in 1993 and headquartered in Tennessee, the lender has since moved into other areas of financing, such as Payday loans and installment loans.

 

As an unconventional lender, Check Into Cash is typically used by those that have poor or bad credit. The main reason for this is that Check Into Cash accepts loan applications from people of all financial standings. However, in return for this rather low eligibility threshold, the lender charges a very high rate of APR.

Much in the case of other bad credit lenders like Fast5kLoans, Cash Central or Big Picture Loans, Check Into Cash looks at variables other than just your credit score. On the contrary, they'll look at the amount of money you take home each month, and thus, what your affordability levels are like.

Finally, in terms of the fundamentals, Check Into Cash will allow you to borrow from just $100, all the way up to $4,000. Your loan term will depend on whether you opt for a small Payday loan or an installment loan.

What are the Pros and Cons of Check Into Cash?

Check Into Cash Pros:

✅Loans of between $100 and $4,000

✅Choose from a Payday loan or installment loan

✅All credit scores considered

✅Simple online application

✅Initial application based on a soft credit pull

Check Into Cash Cons:

❌ Not available in all states

❌ Much higher rates of APR than a typical lender

Check Into Cash vs other lenders; is there a difference in loans and rates?

Check Into Cash is loan services provider specializing in payday and installment loans. It is considered a bad credit lender because of its ability to consider all credit scores. It has a proven track record of reliability, fast loan processing and disbursement of funds as well as helping its clients rebuild their credit reports by reporting to the different referencing bureaus. But how does its services compare to those of its competitor sites like Title Max, Rise Credit and Advance America that offer similar loan solutions?

Check Into Cash

Borrow payday loans of between $100 and $4,000
No minimum credit score (doesn't check)
Payday loan APR of up 390% (varies from state to state)
Loan repayment period of 2 weeks to 1 month

TitleMax

Borrow up to $10,000 (secured title loans)
No credit score check
Annual loan APR ranges from 400% – 1,000%+ (payday loans)
Loan repayment period of 30 days to 72 months

Rise Credit

Offers loan from between $500 to $5000
Bad credit score is allowed
Annual rates starts from as low as 36% to as high as 299%
Depending on the state, the repayment term ranges from 7 to 26 months

Advance America

Loan limit starts from $100 to $5,000
Requires a Credit Score of above 300
For every $100 borrowed an interest of $22 is incurred
Loan paid back in monthly installments of 2 weeks to 24 months

How Does Check Into Cash Work?

If you're thinking about using the Check Into Cash platform for your financing needs, then you'll be pleased to know that the application process is super easy. Even better, when you initially make an application, you get to view whether or not you are eligible, alongside your pre-approval APR rates, without the search appearing on your credit report. As such, there is no harm in seeing what rates you can get.

Although your pre-approval rates are based on a soft credit pull, if you decide to proceed with your loan offer this will likely transition into a hard pull. In doing so, this will appear on your credit report..

In order get the loan application started, you'll need to first head over to the Check Into Cash homepage. At the top of the page you'll see the application form. Enter your full name, email address, cell phone number and ZIP code, and then click on Apply Now.

On the second page of the application, you'll need to specify how much you want to borrow, followed by a range of personal information. This will include your home address, home telephone number, driver's license number, social security number, and whether you are a homeowner or rent.

On the final step of the application, Check Into Cash will ask you to provide information about your financial background. You'll need to enter your employment status, how much you earn, your payment frequency, and how you get paid (checking account, check, etc). Furthermore, you will also need to enter your checking account details so that Check Into Cash know where to pay the loan funds.

While in the vast majority of cases, Check Into Cash will be able to give you an instant decision based on the information you entered within your application, there might be instances where they require supporting documents such as a copy of your state ID or a recent pay stub.

If you are eligible for a loan, the Check Into Cash platform will display your loan terms. This will include your APR rate, origination fee (if applicable), and your loan agreement contract. If you are happy with the rates, simply sign the digital agreement, and you should receive your funds the next working day.

How Much Does Check Into Cash Cost?

One of the main pitfalls with Check Into Cash is that they are very unclear as to what APR rates you will pay on your loan. In fact, the only way to find out is to actually go through the application process. At the very least, you can do this without it impacting your credit score, meaning you are under no obligation to continue once you view your lending rates.

Due to the high APR rates, loans with Check Into Cash should never be viewed as a long-term solution to financing. The interest rates will cripple you in the long-run.

Moreover, the rates that you are offered will vary considerably depending on whether you opt for a Payday loan or an installment loan. For example, if opting for a Payday loan, you will most likely pay in the region of 390% APR. However, if obtaining a longer-term loan, then the rate will likely be much lower. The rates can also vary depending on the state that you live in, not least because each state has its own laws surrounding loan charges.

With that being said, the main driver that will determine how much you pay is your creditworthy. In other words, the worse your credit profile is, the higher the APR will be. We have listed what Check Into Cash will be looking at when deciding your APR terms below.

✔️ Your credit score

✔️ What your monthly income is (after tax)

✔️ How long you have been employed in your current role

✔️ What your relationship with debt is like

✔️ Whether you have ever missed a loan payment before

✔️ Whether you own your home or rent

Other Fees to Consider

Much like in the case of its APR rates, Check Into Cash is very opaque with that it charges in origination fees. The general consensus is that origination fees are not charged when you take out a Payday loan, as the loan is typically repaid within 30 days.

On the contrary, it is likely that you will need to pay an origination fee when taking out an installment loan. The amount that you are charged will depend on a range of factors, including the specific state that you live in. You can view what fees you will need to pay within your loan agreement before making a commitment.

Am I Eligible for a Check Into Cash Loan?

Although Check Into Cash offers loans to all credit profiles, you will still need to make sure that you are eligible before making an application. First and foremost, you'll need to check whether or not the state you live in is serviced by the lender.

Eligible states:

🇺🇸 Alabama
🇺🇸 Alaska
🇺🇸 California
🇺🇸 Delaware
🇺🇸 Florida
🇺🇸 Hawaii
🇺🇸 Idaho
🇺🇸 Illinois
🇺🇸 Indiana
🇺🇸 Kansas
🇺🇸 Louisiana
🇺🇸 Mississippi
🇺🇸 Missouri
🇺🇸 Nevada
🇺🇸 Oklahoma
🇺🇸 Oregon
🇺🇸 Tennessee
🇺🇸 Texas
🇺🇸 Utah
🇺🇸 Washington
🇺🇸 Wisconsin
🇺🇸 Wyoming

If you're based in one of the above states, then you have the option of applying for a loan online, or at your local Check Into Cash store. Before you do, you'll also need to meet the following requirements.

✔️ Have a valid social security number

✔️ Be a permanent resident or citizen of the US

✔️ Aged 21 years and above

✔️ Have a regular source of income

✔️ Have a valid checking account

As you'll see from the above, the eligibility requirements are very low. There is no minimum credit score to be eligible, nor does the lender state a minimum income amount.

When Will I Receive my Funds?

As soon as you receive your loan offer and subsequently sign the digital loan agreement, you are likely to receive your loan funds the next working day. As such, if you are approved for a loan over the weekend, then you'll receive the funds on Monday. Unless you are applying in-store, then the money will be deposited straight into your checking account.

As we briefly noted earlier, if Check Into Cash need more information from you and thus, they can't approve your application instantly, then this might delay the funding process by a day or two.

Paying Your Loan back

If you opted for a Payday loan with Check Into Cash, then the funds will be debited from your bank account on the day that you get paid. You will have agreed to an automatic debit arrangement when you signed the digital loan agreement, meaning that Check Into Cash has the authority to do this automatically.

If you opted for an installment loan, then the funds will be taken out of your account on a fixed date each month. The amounts that you pay back will also be fixed. The good news is that you have the option of paying your loan back early without incurring any fees.. If you are able to do this, then you can avoid a lot of the interest that would otherwise be payable.

What if I Miss a Payment?

Check Into Cash make it very clear that you will need to pay a late payment fee in the event you miss a payment. Although you have the safeguard of setting up an automatic debit agreement via your checking account, you still need to ensure that there is a sufficient funds to cover the payment. The specific fees that you are charged will be outlined in your loan agreement.

Paying your installment loan back each month will allow you to improve your credit score, as this is reported to the main credit agencies. However, as Payday loans are not reported, you won't be able to build your score.

Don't forget – interest will be added onto your late payment fees, which can build up very quickly. Ultimately, your best chance of avoiding a late payment fee is to contact the team at Check Into Cash well in advance of your scheduled payment. In doing so, they might be able to work out a payment plan with you.

Customer Service at Check Into Cash

To speak with a support agent regarding your outstanding loan agreement, you can contact Check Into Cash on one of the following channels.

📱 Phone: 877-577-7977 (Toll Free)

📧 Email: [email protected]

✍️ In Writing: Check Into Cash, 201 Keith Street, Suite 80, Cleveland, Tennessee 37311

Check Into Cash Review: The Verdict

In summary, Check Into Cash does exactly what it says on the tin. If you're in a spot of financial bother and you need access to ultra-fast funding, then Check Into Cash will likely be able to assist. In fact, the loan application itself can be completed in a matter of minutes, with the funding process usually completed the next working day. Moreover, if you're in possession of bad credit, you still stand a very good chance of being approved.

However, as simple as the funding process is at Check Into Check, it is crucial that you make some considerations regarding fees. Not only will you pay very high APR rates, but you'll also need to pay an origination fee if opting for an installment loan.

Nevertheless, we do like the fact that you find out what your APR rates are without it impacting your credit score. Furthermore, being able to pay your loan back early without incurring a financial penalty is an added bonus

Apply for a Payday Loan Now! | Best Payday Lender 2020

Loans From $100 to $15,000
Instant Application & Approval
Bad Credit Considered
Lenders From All 50 US States Onboard

FAQ:

What is the minimum credit score that Check Into Cash will consider?

Can I get a Check Into Cash loan if I am not employed?

Does Check Into Cash charge any origination fees?

How much do Check Into Cash loans cost?

US Payday Loan Reviews – A-Z Directory