Titlemax Loan Review 2020 – Loans up to $10,000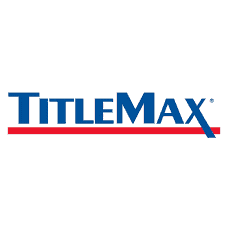 If you're currently in a spot of financial bother and need to raise cash super fast, then you might be considering a Payday loan. Not only do these come with extortionate fees, but in some cases, they can even also have an impact on your credit score simply by applying. As an alternative, if you currently own a car or motorbike, auto title loans come with a significantly more attractive APR rate.
One such provider that operates in this space is TitleMax. The lender allows you to use your vehicle as secured collateral in return for a loan. If you're thinking about using the lender for your financing needs, be sure to read the comprehensive TitleMax review. We've covered all of the fine points, such as how an auto title loan works, how much you can borrow, what the fees are, and who is eligible.
Apply for a Payday Loan Now! | Best Payday Lender 2020

Loans From $100 to $15,000
Instant Application & Approval
Bad Credit Considered
Lenders From All 50 US States Onboard

In order to qualify for an auto title loan, you usually need to own the vehicle outright. In other words, if you are still paying the vehicle off, you probably won't be eligible.

What is TitleMax?

Similar to industry counterpart LoanMart, TitleMax is a lender that specializes in auto title loans. In a nutshell, the platform allows you to borrow funds by putting your car or motorbike up as collateral. As such, and unlike conventional Payday loans, financing at TitleMax is referred to as a secured loan. For those unaware, a secured loan means that you secure an asset that you own against the value of the loan. In doing so, you face the risk of losing the asset in the event that you cannot meet your loan repayments.

 

Obtaining an auto title through TitleMax comes with a number of benefits over a Payday loan. Firstly, other than the states of California and Alabama, there usually isn't a requirement to perform a credit check on the borrower when opting for an auto title loan. This is ideal for those that have bad credit. Moreover, as you are putting your vehicle up as a secured asset, you'll also benefit from much better rates.

On the other hand, you do face the risk of losing your vehicle in the event that you are unable to pay TitleMax back, so do bare this in mind. In terms of the fundamentals, you can borrow between $2,600 and $10,000. The amount will be determined by the state you live in, the value of your vehicle, and your individual credit profile.

What are the Pros and Cons of TitleMax?

TitleMax Pros:

✅Much cheaper than a Payday or bad credit lender

✅Loans of up to $10,000

✅Funds can be transferred as fast as 1 working day

✅Established company

✅Bad credit is usually not an issue

Cons:

❌ Secured loan – you could lose your car if you default

❌ You usually need to visit a local dealer to get the car inspected

❌ APR is still much higher than a traditional lender

Comparing TitleMax with other online payday and personal loan service providers

TitleMax is a secured loan specialist that maintains a huge online presence as well as physical loan stores. The lender is popular for its secured car title loans. The nature of their secured loans however ensures they offer loans with fairly extended repayment periods and highly competitive interest rates. But how does it compare to other payday loan service providers like Oportun, Advance America, and Speedy Cash? Here are their key features:

TitleMax


Borrow up to $10,000 (secured title loans)
No credit score check
Annual loan APR ranges from 400% – 1,000%+ (payday loans)
Loan repayment period of 30 days to 72 months

Speedy Cash


Online payday loan limit is $100 – $1,500
No minimum credit score
Payday loans should be paid within 7 to 14 days depending on your pay schedule
Annual rates of 459.90% but varies depending on state of residence

Advance America


Loan limit starts from $100 to $5,000
Requires a Credit Score of above 300
For every $100 borrowed an interest of $22 is incurred
Weekly and monthly payback installments

Oportun

Loan amount starts from $300 to $9,000
No minimum credit score required
Annual rates fall between 20% to 67%
Loan should be repaid in a span of 6 to 46 months

How Does TitleMax Work?

Before you get started with TitleMax, it is crucial that you have a firm understanding of how the loan application works, not least because it is somewhat different to applying for a Payday loan.

Step 1: Enter your vehicle details

First and foremost, you need to head over to the TitleMax homepage. On the right hand side, you'll see an application box. You need to enter details about the car or motorbike that you wish to use as collateral. As you'll see from the screenshot below, this includes the vehicle year, make, model, and series. Moreover, you'll also need to pop in your cell phone number, home zip code, and email address (optional).

Step 2: Assess the loan amount

Unlike a traditional loan application, TitleMax does not allow you to choose how much you want to borrow. On the contrary, the platform will tell you how much you can borrow, based on the vehicle information you entered. In other words, the higher the value of your car or motorbike, the more that you will be offered – up to a maximum of $10,000.

If you are happy with the vehicle valuation and size of the loan, you may proceed to the next stage of the application.

Step 3: Enter your personal and financial information

As is the case with any online loan provider, you will also need to enter some personal information. This will include your full name, home address, date of birth, social security number, and driver's license number. On top of this, you also need to present some financial information. Notably, this will include your estimated credit score, whether or not you are a homeowner, and how much debt you currently have. You also need to enter information about your employment status, and how much you earn.

Take note, this information won't affect your loan eligibility per-say. On the contrary, it will be used to determine how much you pay in APR. Once you have submitted all of the required information, you will then be presented with your financing rates. If you are happy with the loan size and APR rates offered, then it is likely that you will need to visit your nearest TitleMax outlet to get the car inspected.

Step 4: Visit your nearest TitleMax outlet (not applicable in South Carolina)

One of the biggest flaws with TitleMax is that you are usually required to bring your vehicle into your nearest outlet to get it inspected. In fact, unless you are based in South Carolina, you will need to do this.

Nevertheless, if TitleMax do not identity any issues when inspecting your vehicle, then your loan contract will be presented to you there and then. In terms of receiving the funds, this will transferred by direct deposit in to your checking account or savings account. In most cases this will hit your account the very next working day.

How Much Does TitleMax Cost?

It is shame that TitleMax are not more upfront about the fees they charge. TitleMax argue that this is because there are too many variable to give a one-size-fits-all rate, which is somewhat understandable. Nevertheless, the average APR charged on TitleMax loans is 300%. On the one hand, this might sound expensive – especially if you are making the comparison against traditional lenders. However, this is still considerably cheaper than the average Payday loan like Checkmate or Rise Credit. In fact, while Payday loans can average 400% APR, they often exceed 1000%+ APR.

You won't know what your APR rate is until you go through the online application process. The good news is that you are under no obligation to enter into the loan agreement until you actually sign it at the TitleMax outlet. This gives you enough time to go through the loan agreement before making a commitment.

The factors that will determine how much APR you pay are listed below.

✔️ FICO score

✔️ Monthly income

✔️ Your history with debt

✔️ Employment and home ownership status

✔️ The amount you are borrowing

Other Fees to Consider

We are also disappointed that TitleMax isn't more upfront about its fee structure. Ordinarily, online lenders will clearly mark whether or not they charge an origination fee, and if so, how much this it. Unfortunately, TitleMax does not provide this information to you until you receive your financing quote. The amount that you pay is likely to be based on the state that you live in. Once again, you'll be under no obligation to proceed with the loan – even once you've received an offer, so be sure to look out for the origination fee.

Am I Eligible for a TitleMax Loan?

As you are putting your car or motorbike up for collateral, the minimum eligibility requirements at TitleMax are very low. In fact, even if you have really bad credit, you'll still likely qualify. Don't forget, the amount that you are offered is based on the car that you own – and for good reason – you are providing collateral against the loan.

Nevertheless, before you go any further, you need to make sure that you are based in a state that TitleMax operates in. This is in-line with state regulations, as certain locations do not permit auto title loans.

You'll find the list of eligible states below.

🇺🇸 Alabama

🇺🇸 Arizona

🇺🇸 California

🇺🇸 Delaware

🇺🇸 Georgia

🇺🇸 Illinois

🇺🇸 Mississippi

🇺🇸 Missouri

🇺🇸Nevada

🇺🇸New Mexico

🇺🇸 South Carolina

🇺🇸 Tennessee

🇺🇸 Texas

🇺🇸 Utah

If you're based in one of the above states, you'll also need to meet the following requirements to be eligible for a TitleMax loan.

✔️ Your vehicle has a lien-free title (i.e. you are not paying off the vehicle via a loan)

✔️ Be a permanent resident or citizen of the US

✔️ Aged 18 years and above (19 in Georgia)

✔️ Have a valid social security number

✔️ Have a regular source of income (some states don't require this)

✔️ Have a valid checking account

Paying Your Loan back

Your first payment will normally be due between 26 and 42 days after you receive the funds in your account. After that, you should expect to make a payment every 28-31 days, until the loan is repaid in full. You can log into your TitleMax account online or via the mobile app to check your payment dates.

In terms of paying, you can do this via an automatic debit from your checking account. This is recommended, because you can ensure that you never miss a payment. You can also pay with a debit card over the phone, or via a money order.

What if I Miss a Payment?

If you miss a payment on your TitleMax loan, then this will likely result in late payment fees. This will be added to the overall value of the loan, meaning that you will pay interest on the additional fees. Take note, the amount that TitleMax charge in late payment fees will depend on the state that you live in. This is because each US state has its own regulations on financing costs.

If your payment is not settled within a certain time frame (again, depending on the state), you face the risk of having your car or motorbike repossessed. TitleMax are well within their rights to do this, not lease because you provided the lender with your vehicle as collateral. This is why you always need to be extra careful with secured loans.

TitleMax Review: The Verdict

If you've read our TitleMax review from start to finish, it is now hoped that you have a good understanding of how an auto title loan works. If you do, then you'll know that this particular segment of the lending industry has its pros and cons. On the one hand, you'll get a significantly better rate with a TitleMax auto title loan in comparison to a Payday lender. Moreover, as you are providing collateral, you also have a good chance of being accepted even if you have bad credit.

On the other hand, TitleMax also has its flaws. Firstly, unless you are based in South Carolina, you will need to bring your car or motorbike into your nearest TitleMax outlet for inspection. Furthermore, and perhaps, most importantly, you also need to understand the risks of obtaining a secured loan. If you run into financial trouble and you are unable to pay the TitleMax loan back, you face the risk of having your vehicle repossessed.

Nevertheless, as long as you make sure you can afford to pay the loan back on time each and every month, TitleMax is a notable option in your search for financing.

Apply for a Payday Loan Now! | Best Payday Lender 2020

Loans From $100 to $15,000
Instant Application & Approval
Bad Credit Considered
Lenders From All 50 US States Onboard

Glossary of Loan Terms

FAQ:

Can I still get a TitleMax loan with bad credit?

How much can I borrow from TitleMax?

Does TitleMax charge any origination fees?

How much do TitleMax loans cost?

What happens if I don't pay my TitleMax loan back?

US Payday Loan Reviews – A-Z Directory