Moneykey Review 2020 – Fast and Easy Loan Approval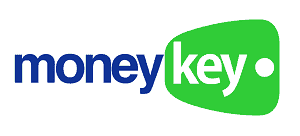 MoneyKey claims to offer a quick and easy solution for borrowers in search of short term loans. It arranges a wide range of lending facilities to suit various users in varying situations. But in spite of having a vast array of products, it seeks to offer simplicity and convenience.
What are the benefits and downsides of using services from this provider? Our comprehensive overview of MoneyKey seeks to find the answers to this and other questions. We will examine every aspect of the provider's services and help you establish whether it is the most suitable solution for you.
Apply for a Payday Loan Now! | Best Payday Lender 2020

Loans From $100 to $15,000
Instant Application & Approval
Bad Credit Considered
Lenders From All 50 US States Onboard

MoneyKey offers different suites of products depending on the borrowers' state of residence. It has an extensive range of loan options and handles all operations online. The lender has lots of positive reviews online. But even though the rates are not as outrageous as on other sites, the loan ceiling is quite low.

What is MoneyKey?

Headquartered in Wilmington, DE, MoneyKey Inc. is a direct lender like InboxLoan and LendUp that has been operational since 2011. The lender offers financial services in at least 14 states across the US.

It exclusively provides online loan services and has a focus on unsecured, short-term loans as well as lines of credit. Depending on the state where you live, you can get varying loan amounts with different loan terms.

MoneyKey also makes sure that users can access loans from third-party lenders in states where it is not a licensed direct lender. Another unique aspect of the lender is the wealth of educational resources offered on its website.

Pros and Cons of a MoneyKey Loan

Pros

Offers multiple loan options
In states where it is not a direct lender, it supports third-party lending services
Fast and easy loan approval
After approval, funds are deposited in 1 business day
Borrowers can cancel loans for up to 3 days from the effective date and return the full amount
Its online application process is straightforward and fast
You can view loan status online and keep track of past payments as well as upcoming due dates with ease
Reputable customer support team

Cons

High-interest rates
Accessible in only a handful of states
Some services are inaccessible in states where the lender operates
Does not have any physical stores

Money Key and short term installment loans compared

Started in 20111 and with active presence in at least 14 states, Money Key is a direct lender that specializes in offering short term loans. Most common loans offered here include payday and installment loans as well as a line of business credit. We compared the lender against equally established short term loan providers like LendUp, TitleMax, and Rise Credit and highlighted their key differences in this table:

Money Key


Access payday loan or Line of credit of between $100 and $1,000 ($2600 for installment loans)
Minimum credit score of 300 FICO
APR of 214% for payday loan and between 24% and 399% for installment loans
Payday loan repayment period of between 8 and 31 days

TitleMax

Borrow up to $10,000 (secured title loans)
No credit score check
Annual loan APR ranges from 400% – 1,000%+ (payday loans)
Loan repayment period of 30 days to 72 months

LendUp

Borrow payday loans of between $100 and $250
No minimum credit score required
Loan APR is set at between 237% and 1016.79%
Payday loan repayment period of between 7 and 31 days

Rise Credit


Offers loan from between $500 to $5000
Bad credit score is allowed
Annual rates starts from as low as 36% to as high as 299%
Depending on the state, the repayment term ranges from 7 to 26 months

How does work?

The MoneyKey platform offers three major types of loans and targets borrowers in need of fast access to funding. As is the case with most of such loans, even users with poor credit rates and financial history can get access. But the convenience comes at a high premium in the form of very high interest rates.

Almost everything, from the loan amount to the rate depends on the type of product you choose and the state in which you reside. For new applicants, the main criteria for eligibility revolve around the income and the lender does not consider credit score.

Payday loan applicants can access amounts ranging from $200 to $1,000 and need to make the repayment within a span of 8 to 31 days. The product is only accessible to residents of California at present.

Essentially, these are small personal loans that you need to repay infill on the next payday. They are most useful for unexpected expenses, such as emergency vehicle repair and other non-recurring bills.

Installment loans range in amount from $200 to $2,600 and you can make the repayment in a period of 4 months to 18 months. The loan amounts are highest in California and Alabama, both of which allow access to the maximum figure. But in most other states, the limit is $1,000, with the exception of Idaho ($1,500) and Mississippi ($1,475).

The lender typically divides repayment figures into 5-36 installments of equal value. As the name implies, this short term credit product is repayable in installments. You can make your repayments bi-weekly, semi-monthly or weekly, based on when you get your income.

For lines of credit, you can get varying amounts ranging from $200 to $1,000. A line of credit is a credit facility that allows you to borrow money whenever you need it. The catch is that you have to borrow within a pre-specified credit limit.

Total amounts that individuals can borrow under this provision depend on financial status as well as the state of residence. Tennessee residents can access a slightly higher amount of $1,475.

Among the key advantages of this option is the fact that you only pay interest on the amount you actually borrow, only when you borrow it. In case you do not use your line of credit, then there are no fees or interests to pay. Furthermore, the line of credit remains open whenever you need it and as long as you need it.

Regardless of where you live and type of loan you take out, you can opt to cancel a loan within a span of three days starting from the effective date. If you choose to do so, it would be necessary to return the full principal amount.

Failure to do so would mean that the loan remains in full force and continues to accrue fees on the outstanding amount.

If, on the other hand, you choose to pay back your loan early, before the due date, you can easily do so without attracting any penalties.

What loan products does a MoneyKey loan offer?

MoneyKey offers three loan products including:

Payday loans (available in CA and OH)
Lines of credit (available in KA and MO)
Installment loans (available in AL, CA, IL, DE, NM, MS, TX, OH and UT) 

What other store services does MoneyKey offer?

The lender does not offer any additional store services.

MoneyKey Account Creation and Borrowing Process

Here are the steps you need to follow to create an account on the site and borrow funds:

1. Visit moneykey.com and Loclick "Apply Now" on the top right-hand side corner of the screen.

Start out by choosing one of the loan products on the list. Once you have done so, you can start filling out the required information.

2. You will need to enter your email address, your state and the loan amount you require. Next, fill out other details such as your full name, address and phone number.

Other details you will have to enter include information on whether you rent or own, how many years you have lived at the current address and your driver's license as well as social security number.

3. Create a password for your account and then submit your income details.

These include your pay frequency and how much you usually earn.

4. Once you are done filling out the details, you will get a prompt to call a customer care specialist whose role will be to verify your details.

While your loan can get processed immediately, in certain cases the lender might want to talk to your employer or your bank. They might also want to get proof of income before processing the request.

5. If and when you get approval, you will need to review and then sign a loan agreement form outlining terms of the deal (loan details, fees and rates).

6. After signing, you may get the funds in as little as one business day.

Repayment terms will depend on the product you have selected. But the service provider will usually send you a complimentary email as a reminder before every payment is due.

It's essential to be cautious during the sign up process for these products. This is because you can end up owing two to three times what you borrow on the longer-term loans, and many have difficulty repaying the short-term loans without reborrowing.

Eligibility Criteria for MoneyKey Loan

In order to qualify for any of the loans on the platform, you have to meet the following criteria:

Have a regular source of income
Have a functional bank account
Have a valid email address and a phone number
Be a permanent resident or citizen of the US
Be at least 18 years of age

Information Borrowers Need to Provide to Get MoneyKey Loan

Here is the information you need to provide to open an account and borrow from the platform:

Employment information – this includes your employer's name, monthly income, your last pay date and the next pay date
Banking information – you will need to enter your bank's name, bank account number, bank account type and your routing number
Personal information – during the application process, you will need to provide your full name, address, email address and home phone number

What states are accepted for MoneyKey loans?

The lender operates in a total of 14 states. These include:

Alabama
California
Delaware
Idaho
New Mexico
Mississippi

Utah
Texas
Wisconsin
Kansas
Missouri
Tennessee

What are MoneyKey loan borrowing costs?

MoneyKey's borrowing costs vary significantly depending on the type of loan you choose. Here are the main rates and terms:

Payday loans – 214% APR
Installment loans – 150% to 700+% interest rates
Lines of credit – 24% to 399%
Cash advance fee – 10% to 15%

MoneyKey Customer Support

Like for other financing services such as Lendio, the customer support team on MoneyKey is reachable over the phone or via email. For urgent questions that need quick answers, the website also has a live chat feature.

MoneyKey has predominantly positive reviews on various online platforms. Notably, on the Better Business Bureau, it has a B rating. However, out of 15 reviews on the site, 14 were negative.

But even though there were lots of customer complaints, most of them were closed. For each one, a customer representative had taken the time to respond and offer a solution. A majority of the complaints have to do with high-interest rates, which is a well-known aspect of short term loans.

On other platforms like TrustPilot and SuperMoney, most of the reviews were positive. Oftentimes, customers hailed the support team, saying that it was solid and reliable.

Based on the overall positive sentiment of customers using the platform, it is reasonable to conclude that it has a good support team.

Is it safe to borrow from MoneyKey?

The platform seeks to ensure user safety by the use of Verified Site Certificates and SSL encryption. They claim that as soon as they obtain user information, they put in various physical and logical measures to ensure safety.

It is also a Community Financial Services Association (CFSA) member and a member of the Online Lenders Alliance (OLA).

Another line of safety is the fact that they only offer services in states where they have regulatory licensing. All its products are designed in compliance with local laws and it is therefore safe to borrow from the platform.

MoneyKey Review Verdict

MoneyKey has been in the financing business for a good number of years. It has plenty of positive customer reviews and a helpful customer support team. The website strives to offer transparency on the products available in different states as well as the rates applicable.

Like any other short term loan service provider, it charges high-interest rates. Another downside to it is the fact that it is only available in a few states. The business has no brick and mortar store and conducts all activities online.

Overall, the lender does a good job at providing multiple financing options for its users in available states. It is a good choice if you happen to be in a financial fix and have cheaper way out of it.

Apply for a Payday Loan Now! | Best Payday Lender 2020

Loans From $100 to $15,000
Instant Application & Approval
Bad Credit Considered
Lenders From All 50 US States Onboard

 

Glossary Of Loaning Terms

FAQ

Does MoneyKey contact borrowers' employers?

What should I do if I need to update my information on the site?

What can I do if I change my mind about a loan I have already taken out?

Does MoneyKey charge origination fees?

What is the minimum credit score I need to be eligible for a loan on the site?

US Payday Loan Reviews – A-Z Directory