Inboxloan Loan Review 2020 – $1,500 for First-Time Applicants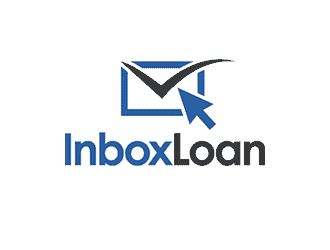 If you are currently in need of short term financing, but you're in possession of bad credit, then you might need to consider a specialist lender like InboxLoan. The online lender offers installment loans of up to $1,500 for first time applicants – most of which are funded the next day.
However, as with all installment lenders that are catered towards those with bad credit, you need to assess how much the loan is going to cost you. As such, if you're thinking about using InboxLoan, be sure to read our comprehensive review. We've covered everything from fees, eligibility, late payment fees, and more.
Apply for a Payday Loan Now! | Best Payday Lender 2020

Loans From $100 to $15,000
Instant Application & Approval
Bad Credit Considered
Lenders From All 50 US States Onboard

Loans tailored towards those with bad credit can come with huge interest rates. Make sure that you assess the affordability of the loan repayments before proceeding.

What is InboxLoan?

InboxLoan is online lender like Lendio and MoneyKey, that offers installment loans to those with less than ideal credit. The platform is owned and operated by the Kashia Band of Pomo Indians of the Stewarts Point Rancheria in California's Sonoma County. In layman terms, this means that the provider abides by its local Tribal laws, as opposed to the specific lending laws covering your respective state.

Nevertheless, InboxLoan offers loans between $200, up to a maximum of $1,500. However, if you've previously taken a loan from the provider and you made all of your repayments, then the maximum loan size increases to $5,000,

 

As a bad credit lender, you should expect to pay very high fees with InboxLoan. This is why the platform should only be used in extreme emergencies, and when you have nowhere else to turn. On top of a high APR rate, you also stand the chance of paying thousands of dollars in fees if you miss a payment, so be sure to always make your payment on time.

What are the Pros and Cons of InboxLoan?

InboxLoan Pros:

✅Loans of between $200 and $1,500

✅Repeat customers offered a loan of up to $5,000

✅Suitable for those with bad credit

✅Funds are usually transferred the next working day

✅Easy application process

✅No financial penalties for paying the loan off early

InboxLoan Cons:

❌ Huge interest rates

❌ Not all states are served

How does InboxLoan compare against other online installment loan providers in the market

InboxLoan is a bad credit loans provider specializing in the distribution of short-term installment loans. Inboxloan is an online tribal lender headquartered in California implying that it does not abide by the conventional interest rate limits. It nonetheless has a rather straightforward loan application process, offer extended loan repayment periods, and fast loan application processing. We compared it with equally popular online installment loan providers like Rise Credit, Cashnet USA and Ace Cash Express and summed up their key features in this table

Inboxloan

Borrow installment loans of between $200 and $1500 ($5,000 for return customers)
No minimum credit score (maintains no relationship with the credit bureaus)
Individualized loan APR will be communicated after loan application
Loan paid back in 2 weeks to 24 months

Ace Cash Express

Borrowing from $100 – $2,000 (varies by state).
Credit score requirements of NIL (does not check)
Fee rate on $100 starts from $25 (State dependent)
Term of Loan 1 to 3 months

CashNet USA

Loan limit starts from $255 to $3,400
Requires a Credit Score above 300
Interests rates range from 86.9% to 1140% ( depending on the type of loan)
The loan is paid back within a week or 1 year depending on the type of loan. ( Missed payments attracts a 5% – 15% penalty fee)

Rise Credit

Offers loan from between $500 to $5000
Bad credit score is allowed
Annual rates starts from as low as 36% to as high as 299%
Depending on the state, the repayment term ranges from 7 to 26 months

How Does InboxLoan Work?

If you've ever used an online installment loan provider like Lend Up before, then you'll probably know the ins and outs of how InboxLoan works. Nonetheless, you'll need to head over to the InboxLoan homepage to get started. Initially, you will be asked how much you need to borrow.

On the next page, you are then instructed to enter your personal information. This includes the basics, such as your full name, home address, date of birth, and telephone number. As InboxLoan needs to verify your identity with third party sources, you'll also need to enter your driver's license number and social security number – so make sure you have these to hand.

InboxLoan does not get you to choose how long you want to borrow the funds for at the initial stage of the application. If you are pre-approved for a loan, you will be offered a number of loan term options.

On the final page of the application, you will need to provide information about your income, as well as your checking account details. Regarding the former, this will include your employment status, household income, and how much debt you currently have.

Once you submit the application, you will then be advised whether or not you are eligible. If you are, you will be shown your pre-approval rate. You are under no obligation to proceed at this point, so if the APR on offer is too much for your liking, simply exit the application.

How Much does InboxLoan Cost?

The golden question with all bad credit lenders is the underlying cost of the loan. As is the case with a lot of online lenders like InboxLoan, the loan provider is not clear on how much they actually charge. This is because the specific rate you are offered will be dependent on your individual financial circumstances.

As InboxLoan do not make it clear whether or not they perform a soft credit check when you apply, assessing your APR rates might not be risk-free. If the initial application is reported by InboxLoan, it could impact your credit score.

The team at InboxLoan have written multiple blogs about the high costs of Payday loans and overdrafts, even giving a breakdown of the costs. However, they still fail to note how much InboxLoan actually charges! As such, the only way to  find out how much you will pay is to make an application.

It is worth noting that the lender will base your loan rate on a range of factors linked to your financial profile. As per the InboxLoan website, we've listed the most important metrics they will be looking at below.

✔️ How much you earn each month

✔️ Your previous relationship with debt

✔️ Whether you have ever missed a loan payment before

✔️ How much you need to borrow

✔️ Whether you are a homeowner or you rent

Other Fees or Charges

Once again, InboxLoan are very vague about the fees they charge for obtaining the loan. While no mention of any prepayment or origination fees are displayed on the website, a number of existing customers claim to have been charged additional fees. As such, you really need to read through the loan agreement BEFORE you sign it. Even though the lender operates under Tribal laws, they still need to abide by federal regulations.

This means that they have to make you fully aware of any fees that you will need to pay to obtain the loan. If something doesn't quite look right in the loan agreement, you are best advised to walk away. After all, there are heaps of bad credit lenders in the market that operate in a transparent and fair manner.

Am I Eligible for an InboxLoan?

It will probably come as no surprise to learn that you are more likely to get approved for a loan with InboxLoan than you are to get rejected. However, this isn't to say that everyone is eligible. Before we get to the financial requirements, it is important to note that InboxLoan only operates in certain US states.

Before moving on to the next section, be sure to check out the list of prohibited states below.

❌ Arkansas

❌ Colorado

❌ Connecticut

❌Georgia

❌ Minnesota

❌ New York

❌ New Mexico

❌ North Carolina

❌ Pennsylvania

❌ South Dakota

❌ Utah

❌ Vermont

❌ Virginia

❌ West Virginia

If you are based in a state outside of the above list, then you need to ensure that you meet the minimum requirements set out by InboxLoan.

As is standard in the online lending space, you will need have a valid social security number and be a US citizen or permanent US resident. Interestingly, the minimum age to apply for a loan is 21, as opposed to the standard age of 18.

Nevertheless, you'll also need to have an active checking account in good standing, although, the lender does state that "prior derogatory actions on your account may not disqualify you". Other than this, you'll just need to make sure you've got a valid telephone number and email address.

As you'll see from the above requirements, the lending criteria is very, very low.

How Much Can I Borrow and for how Long?

If you are applying for the first time with InboxLoan, then you are allowed to borrow a minimum of $200, up to a maximum of $1,500. If you have previously taken out a loan with the lender, you made all of your repayments on time, and your credit profile is currently in good standing, then you might be able to borrow up to $5,000.

As we noted earlier, for some reason InboxLoan does not advise how long you can borrow the money for. In fact, you won't know how long you can borrow the money for until you receive your pre-approval rates. This is also a bit of a hindrance, as the length of the loan term is a crucial factor in ascertaining whether or not a lender is right for your needs. All we can say is that as a short term installment loan lender, loans are likely to be for a period of less than 1 year.

Paying Your Loan back

If you end of taking out a loan with InboxLoan, you will need to set up an electronic direct debit via your checking account. This needs to be the same account that you had the loan deposited into. On the one hand, this is by far the most logical way to repay the money, as it ensures that you will never miss a payment.

On the other hand, it is crucial that you ensure you that have enough cash in your checking account to cover the payment. Failure to do so will not only result in you missing a payment, but your bank might charge you an unauthorised overdraft payment.

Alternatively, if you don't want to set up the automatic direct debit, you can make a manual payment by calling the customer service team at InboxLoan.

Take note, payments are debited every two weeks with InboxLoan, as opposed to the industry standard of month-by-month.

What if I Miss a Payment?

InboxLoan advise customers to contact them at least 3 working days before the due date if you believe a missed payment is likely. In doing so, the lender will strive to discuss an alternative payment date with you. Much like in the case of its APR rates, InboxLoan is very unclear as to what its late payment fees are. While the lender notes that a $30 fee will be incurred if your automatic direct debit does not cover your repayment, it remains unclear what other fees are involved.

While InboxLoan does not deal with the main three credit agencies, they will still likely report any missed payments with them. This will impact your credit score in a negative way.

The general consensus in the online community from prior customers is that late or missed payments can lead to disastrous financial penalties. The key point here is that because the lender operates by its local Tribal laws, it has a significant amount of discretion with how much it decides to charge. As such, if there is even the slightest of chance that you might not be able to meet your payments, you should not take the loan out.

On the other hand, InboxLoan does allow you to repay your loan early without incurring any penalties. If finances permit this, you stand the chance of avoiding a lot of the interest on the loan.

Customer Service at InboxLoan?

InboxLoan offer a number of channels for you to make contact. You can reach the customer service team via the following methods:

📱Phone: 1-800-930-9066

📧 Email: [email protected]

✍️ In Writing: Mailing Address: Inbox Loan, PO Box 881, Santa Rosa, CA 95402

InboxLoan does not state the operating hours for customer support queries. However, this is likely to be during standard business hours, Pacific Daylight Time.

If you have a dispute that cannot be resolved by the InboxLoan customer support team, you are advised to get in touch with the Kashia Services Dispute Resolution team on 707-215-5783 .

InboxLoan Review: The Verdict

In summary, it is important to remember that you should only use a bad credit lender if you have exhausted all other options. While bad credit lenders are plentiful, we would suggest looking elsewhere. Although we understand that lenders such as InboxLoan will charge crippling interest rates, what really puts us off is that they are so opaque with what they actually charge. This not only concerns the APR rate itself, but any subsequent origination, prepayment and late payment fees.

Moreover, it also remains unclear whether or not InboxLoan utilized a soft credit check when you initially apply for a loan. Other lenders providing loans in this segment usually allow you to check your rates without the search impacting your credit score. However, with no such guarantees offered by InboxLoan, it makes the application itself somewhat risky.

Ultimately, if you do apply for a loan with InboxLoan, as long as you have an income, bank account and social security number, then you're likely to be accepted. Just make sure that you understand the risks.

Apply for a Payday Loan Now! | Best Payday Lender 2020

Loans From $100 to $15,000
Instant Application & Approval
Bad Credit Considered
Lenders From All 50 US States Onboard

Glossary Of Loaning Terms

FAQ:

Can I get a loan with InboxLoan even if I have really bad credit?

How long does the InboxLoan application process take?

Will I need to pay an origination fee when taking out a loan with InboxLoan?

What should I do if I can't make my InboxLoan payment?

US Payday Loan Reviews – A-Z Directory