Jora Credit Review 2020 | The Bad Credit Lender| Learnbonds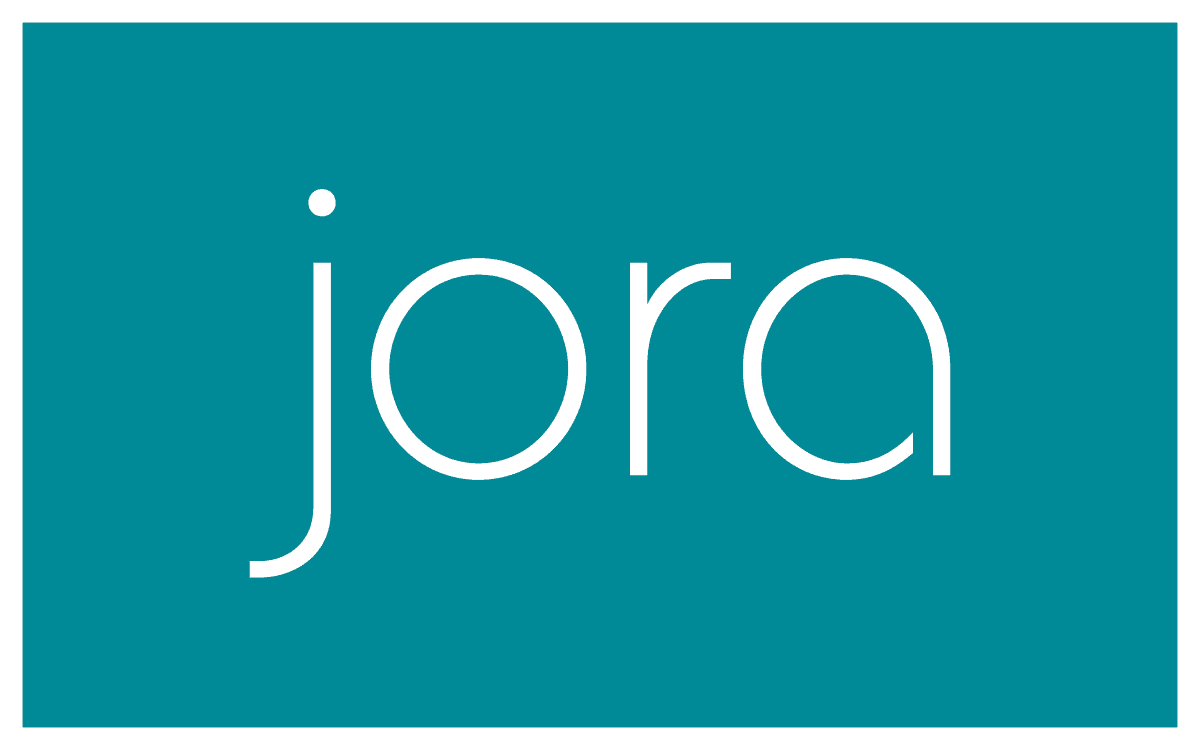 If you need to raise some fast cash but you're unable to use a traditional lender, then you might need to consider an alternative loan provider. The likes of Jora Credit offer fast loans to those that have bad credit, although this does come at a rather high APR rate.
If you're considering taking out a loan from Jora Credit, we would suggest reading our in-depth review. We've covered everything from the lender's eligibility requirements, loan terms, APR rates, and more.
Apply for a Payday Loan Now! | Best Payday Lender 2020

Loans From $100 to $15,000
Instant Application & Approval
Bad Credit Considered
Lenders From All 50 US States Onboard

Only take out a loan with a bad credit lender like Jora Credit if you are confident you can make your repayments on time each and every month. Failure to do so can lead to super high charges, which you will also need to pay interest on.

What is Jora Credit?

Jora Credit is an online lender that specializes in offering loans to those with bad credit. Launched in 2017, the main product that the platform provides is installment loans at a pay-back period of between 4 months and 30 months. The lender also offers lines of credit, albeit, this is only available in a couple of states.

As a bad credit lender, Jora Credit charges a much higher rate of interest in comparison to traditional lenders. As such, you'll pay anywhere from 179% APR, up to a maximum of 349% APR. However, this can still work out cheaper than a Payday loan lender.

Nevertheless, if you're thinking about applying for a loan with Jora Credit, the entire application process is facilitated online. The application takes just a few minutes, and if approved, you could get an installment loan of between $500 and $2,600. In most cases, this is funded within 1-2 working days.

What are the Pros and Cons of Jora Credit?

Jora Credit Pros:

✅Loans of between $500 and $2,600

✅Best rates on offer start from 179% APR

✅Loan term flexibility of between 4-30 months

✅Online application process takes just a few minutes

✅Most credit scores considered

Jora Credit Cons:

❌ Not available in all US states

❌ At 349%, highest rate of APR is not too dissimilar to a Payday loan

How does Jora Credit compare with leading online payday loan service providers

Jora Credit is a Texas based online bad credit lender specializing in short term installment loans. The lender started offering credit services in 2017 and has since expanded its loan services and is now available in over 10 states. Jora's unique attributes include offering extended loan repayment periods and a fast loan application processing. We compared Jora against other online installment loan providers like Opploans, Oportun, and Advance America  and summed up their unique features in this table.

Jora Credit

Borrow loans of between $500 and $2600
No minimum credit score
Loan APR ranges from 179% to 349%
Loan repayment period of 48 bi-weekly payments (state dependent)

Opploans

Borrow limit $1,000 to $4,000
Bad credit score is allowed
Annual payment rate starts from 99% to 199%
Payment period of 9 to 36 months

Oportun

Loan amount starts from $300 to $9,000
No minimum credit score required
Annual rates fall between 20% to 67%
Loan should be repaid in a span of 6 to 46 months

Advance America


Loan limit starts from $100 to $5,000
Requires a Credit Score of above 300
For every $100 borrowed an interest of $22 is incurred
Weekly and monthly payback installments

How Does Jora Credit Work?

As noted above, the entire Jora Credit loan application process can be completed online. To get started, you'll first need to head over to the Jora Credit homepage. You'll then be asked to open an account, so you'll need to enter your primary email address and choose a password. You will then be asked how much you want to borrow and for how long. Don't forget, this ranges from $500 up to $2,600, at a loan term of between 4 months and 30 months.

If you don't have the required information to complete your loan application in one go, you can resume your application at a later date by entering your account login details.

At the next stage of the application, you'll need to enter your personal information. This will include your full name, address, date of birth, and residency status (US citizen or US resident). You'll also need to enter your social security and driver's licence numbers.

Before you submit the application, you'll need to tell Jora Credit about your income. This will include how much you earn each month, the frequency at which you get paid, and whether you work full-time, part-time, or are self-employed. Once you submit the application, you should receive an instant decision. If approved, you'll need to sign a digital loan agreement.

How Much Does Jora Credit Cost?

The all-important thing to consider before using a bad credit lender like Jora Credit is how much you are going to end up paying back. As we noted earlier, the APR range starts at 179%, and goes up to a maximum of 349%. While admittedly this is still better value than others lenders in the space such as Big Picture Loans, Checkmate and Check into Cash, this is considerably more than what a traditional bank would charge you.

You'll only be able to see what your APR rates are once you've gone through the online application process. Don't worry, you wont be under any obligation to continue once you've received an offer.

You also need to remember that the longer the loan term, the more you will end up paying in interest. For example, a $1,500 installment loan over the course of 2 years would end up costing you $4,067 in interest, even if you were offered the best rate of 179% APR.

If you're wondering how Jora Credit decides how much you will need to pay on your loan – this is entirely dependent on your individual credit profile. Essentially, if your credit is severely damaged, you're likely to be offered a rate closer to 349% APR.

Nevertheless, below we've listed the main factors that Jora Credit looks at when determining what rate to offer you.

✔️ Your monthly income

✔️ The frequency that you get paid

✔️ How long you have been in your current job

✔️ Your history with debt

✔️ Whether you are a homeowner

Other Fees to Consider

Although the fees can be crippling when taking out a loan with Jora Credit, the good news is that the lender does not charge an origination fee. This is typically charged by installment loan lenders as a fee to cover the costs of facilitating the loan agreement.  However, as Jora Credit does not charge an origination fee, all of your costings are included within the APR rate.

Jora Account Creation and Borrowing Process

As mentioned earlier, the application and borrowing process on Jora is quite easy and straightforward.

1. To start with, visit the site, and on the homepage, fill out your name and email address under "Apply Now."

2. Next, click "Get Started" to access their detailed online application form.

You will first need to create an account using your email address and a password.

3. Select the amount you want to borrow as well as the duration for which you want to borrow it, according to state limits.

4. Provide the lender with the required personal information including your home address, telephone number and date of birth.

5. You will also need to provide employment and income details and verify your identity using your social security number and driver's license.

6. After entering your bank account details, you will get a notification on whether or not you have prequalified for the loan.

At this point you can review your individual loan terms and if you find them acceptable, you can sign the agreement and wait to receive funds within 1 or 2 business days.

It's essential to be cautious during the sign up process for these products. This is because you can end up owing two to three times what you borrow on the longer-term loans, and many have difficulty repaying the short-term loans without reborrowing.

Information Borrowers Need to Provide to Get Jora Loan

When applying for a loan here, you will need to provide a number of details including:

Full name
Date of birth
Email address
Social security number
Driver's license number
Employment information
Income details
Telephone number
Home address
Details on outstanding debts
Checking account details
Frequency of pay

Am I Eligible for a Jora Credit Loan?

As a bad credit lender, it will come as no surprise to learn that the eligibility requirements are somewhat low. However, before you explore whether or not you are likely to be accepted, you'll need to make sure you are based in one of the following 10 US states.

🇺🇸 Alabama
🇺🇸 California
🇺🇸 Delaware
🇺🇸 Idaho
🇺🇸 Missouri
🇺🇸 New Mexico
🇺🇸 North Dakota
🇺🇸 South Carolina
🇺🇸 Utah
🇺🇸 Wisconsin

As you'll see from the above list, Jora Credit is very limited in the number of US states it can offer its services too. However, if you are based in one of the above 10 locations, you'll also need to ensure that you meet the following requirements.

✔️ Be a permanent resident or citizen of the US

✔️ Aged at least 18 years old

✔️ Have a valid social security number

✔️ Have an active US checking account

✔️ Have a steady source of income

Ultimately, although you are required to have a steady income, Jora Credit does not state what this needs to be. However, a good starting point is to check the lending regulations in your respective state. The reason for this is that some states dictate how much you need to earn each month to be eligible for an installment loan. This typically ranges from $1,500 per month, up to a maximum of $3,600 per month.

When Will I Receive my Funds?

Once you've gone through the simple online application process, you should receive a decision instantly. If approved, and you're happy with the loan terms that you have been offered, then you'll need to sign a digital loan agreement. Once you do, the funds should be deposited into your US checking account within 1-2 business days.

However, this isn't always the case – especially if the Jora Credit system is unable to verify your information automatically. If the platform requires supporting documentation, such as a copy of your government issued ID or proof of income, this will delay the funding process by a day or two.

Paying Your Loan back

Once you receive your loan funds, your first payment will typically be due 30 days later. In terms of the specific dates and amounts, this can be found within your loan agreement. You will always pay the same amount each month, on the same fixed date. In terms of paying it back, you will be required to set up an electronic debit agreement.

For those unaware, this means that the funds will be taken from your checking account automatically. On the one hand, this is the best way to pay, as it ensures you won't miss a payment. However, you still need to ensure that you have the required funds in your account.

If for any reason you are unable to use your checking account to make a repayment, then you can contact the customer service team to discuss an alternative. Take note, you'll need to do this a few days before your repayment is due to avoid any potential hiccups.

What if I Miss a Payment?

Jora Credit claims that it does not charge a fee if you are late with a monthly payment. However, you need to be really careful with this, as there is often a fine line between a late payment and a missed payment. The time-frame that you are allocated to settle your late payment will depend on the specific state that you live in, not least because each state has its own laws surrounding lending charges.

On top of potential fees, falling behind on your Jora Credit loan repayments will also have a negative impact on your credit score. This could make it even more difficult to obtain financing in the future, so try to avoid missing a payment.

At the other end of the spectrum, Jora Credit allows you to repay your loan off early at no extra cost. We really like it when lenders offer this, as it allows you to avoid a lot of the interest you would otherwise have had to pay. Moreover, by always making your loan payments on time, you will stand a very good chance of improving your credit score, as Jora Credit will report your payment performance to the main credit agencies.

Customer Service at Jora Credit

If you need to contact a member of the Jora Credit support team to discuss your loan agreement, you can use one of the following contact channels.

📱 Phone: 1-888-256-6083

📧 Email: Through online contact form

✍️ In Writing: Jora Credit, Attn: Customer Support, PO Box 8407. Philadelphia, PA 19101

The customer service team works during the following hours – all of which are displayed in Central Standard Time.

🕓 Monday – Friday: 07:00 to 21:00

🕓 Saturday: 08:00 – 16:00

🕓 Sunday: Closed

Is Jora Credit Safe?

Jora Credit is very upfront about the fees it charges. Once you get your loan agreement offer, you will be able to view your respective rates with ease. As such, as long as you make your repayments on time each and every month, you should have no problems with the lender.

In terms of you keeping your personal information safe, Jora Credit does not forward your data to third party companies. The only time your information will be shared is with respect to your repayment performance. This not only includes late or missed payments, but paying on time, too.

Jora Credit Review: The Verdict

In summary, Jora Credit is ideal for those that are looking for an installment loan, but are unable to obtain credit from a traditional lender. You are able to borrow from $500 to $2,600, all of which can be repaid over a 4-30 month loan term. Although the rates charged by Jora Credit are significantly higher than what a retail bank would charge you, it is important to remember that this is because they service bad credit borrowers.

Moreover, Jora Credit is potentially a much better option that using a Payday lender. Although Payday lenders average 400% in APR, they can often charge surplus of 1,000% APR. As such, and even when taking into account the average rate, Jora Credit still offers better value. Your best bet is to go through the 5-10 minute online application to see what rates you are offered, before making a commitment.

Apply for a Payday Loan Now! | Best Payday Lender 2020

Loans From $100 to $15,000
Instant Application & Approval
Bad Credit Considered
Lenders From All 50 US States Onboard

FAQ:

What credit score do I need to have to apply for a Jora Credit loan?

Do I need to have a job to get a loan with Jora Credit?

Does Jora Credit charge any origination fees?

How much do Jora Credit loans cost?

Will applying for a loan on the platform affect my credit?

Can I make an early repayment?

What will happen if I miss payments?

Can I get funding on the same day?

How will I know if they approve my application?

US Payday Loan Reviews – A-Z Directory