Vivaloan Loan Review 2020 – All Credit Scores Considered!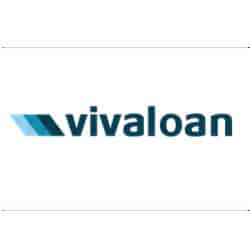 With literally thousands of loan providers now operating in the online lending space, finding the best deal for your individual needs can be challenging. In effect, by searching for deals on a DIY basis, you're potentially missing out on some of the best loan offers in the market.
As such, this is where the likes of Vivaloan can help. The online platform operates as a comparison-style website that aims to find you the best loan deals through a single online search.
If you're thinking about using the Vivaloan platform yourself, then we would suggest reading our in-depth review first. We've covered everything from eligibility, fees, the funding process, and more.
Apply for a Payday Loan Now! | Best Payday Lender 2020

Loans From $100 to $15,000
Instant Application & Approval
Bad Credit Considered
Lenders From All 50 US States Onboard

Although loan comparison websites like Vivaloan will aim to find you the very best deals, it's important to remember that they don't deal with every lender in the online loan space. As such, there is always the possibility that you're missing out on a better offer.

What is Vivaloan?

In its most basic form, Vivaloan is an online loan comparison website that aims to match you up with lenders that meet your individual requirements. Much in the same way as a travel, insurance, or credit card comparison platform, users have access to a significant number of providers through a single application form. As such, it is important to remember that Vivaloan is not a lender. On the contrary, they simply connect you with loan providers that are part of its ever-growing network of lenders.

While most online loan comparison websites specialize in a particular demographic – such as

bad credit

borrowers, the Vivaloan platform covers credit profiles of all sizes. Whether you've got excellent credit, bad credit, or simply no credit at all – the Vivaloan platform accepts applications from people of all financial standings..

In terms of the specifics, you can borrow from as little as $100 through Vivaloan, right up to a maximum of $15,000. While everything over $1,000 is considered a traditional installment loan, anything below this figure is classified as a short-term Payday loan. As such, while the latter will usually require payment in-full on your next paycheck, installments loans can be taken out from 1-5 years.

What are the Pros and Cons of Vivaloan

Vivaloan Pros:

✅Deals with a huge number of lenders

✅Loans range from $100 – $15,000

✅Covers both Payday loans (<$1,000) and installment loans (>$1,000)

✅Accepts applications from all credit profiles (bad>excellent)

✅Find the best loan deals through a single search

✅No fees to use the search tool

Vivaloan Cons:

❌ Not a direct lender

❌ No guarantee that you are getting the best deal

Comparing VivaLoan with online installment loan lenders

VivaLoan is an online-based installment loan services CAB. This implies that it runs an online loans platform that's dedicated to connecting borrowers with the most convenient loan service provider. It stands out because of manages a huge database of lenders, offers attractive maximum loan amounts and extended repayment deadlines. But how does it compare with other online installment loan lenders like Opploans, Oportun, and Rise Credit?

VivaLoans


Borrow installment loans of between $100 and $15,000
No minimum credit score required
Individualized loan APR  based on the loan amount and your creditworthiness
Loan repayment periods range from 12 to 72 months

Opploans

Borrow limit $1,000 to $4,000
Bad credit score is allowed
Annual payment rate starts from 99% to 199%
Payment period of 9 to 36 months

Rise Credit


Offers loan from between $500 to $5000
Bad credit score is allowed
Annual rates starts from as low as 36% to as high as 299%
Depending on the state, the repayment term ranges from 7 to 26 months

Oportun

Loan amount starts from $300 to $9,000
No minimum credit score required
Annual rates fall between 20% to 67%
Loan should be repaid in a span of 6 to 46 months

How Does Vivaloan Work?

Irrespective of the underlying product or service, Vivaloan operates in the same way as any other online comparison website. In the way as its industry counterparts Fast5kLoans, CashUSA, and MutualMoney – Vivaloan gives you access to hundreds of loan providers through a single search. In order to get the ball rolling, you will first need to visit the Vivaloan homepage.

When you make a loan application through the Vivaloan platform, the search query is not passed onto the main three credit agencies. Known as a 'Soft Credit Check', this allows you to view your loan offers without the search appearing on your credit report.

Step 1: Enter Loan Requirements

You'll instantly see an application box on the homepage that asks you to choose how much you want borrow, your current credit score, and why you need the loan. Take note, the loan purpose that you specify will not have an impact on your eligibility. Once you click on the 'Get Started' button, you'll then need to complete a more comprehensive application form.

Step 2: Enter Your Personal Information

You'll now need to enter your full name, date of birth, primary source of income, and monthly income. You also need to state how much you earn each month, how frequently you get paid, and the date of your next paycheck. Next, you need to enter your home address, email address, driver's license number, and social security number. Moreover, you also need to state whether you own your home or rent, and how long you have lived at your current residence.

Step 3: Enter Your Checking Account Details

Before clicking on the submit button, you will need to enter your checking account details. This is the bank account that the loan funds will be transferred into, and in most cases, the account that you will make your repayments from.

Step 4: View Your Loan Offers

Once you have provided the Vivaloan platform with all of the necessary information, the search engine will then begin to list your loan offers. They will be sorted by APR rates – from low to high. Once you find a loan offer that you like, you will then be taken directly to the lender's website.

Step 5: Read and Sign Loan Agreement

Once you arrive at the lender's website, you will be presented with your digital loan agreement. Read through it thoroughly to make sure you understand all of your respective rates and fees. As soon as you sign the digital loan agreement, the application is complete. In most cases, you'll receive the funds the next working day.

How Much Does Vivaloan Cost?

As is standard with all comparison websites, you will not need to pay anything to use Vivaloan. The platform is instead funded by the loan providers that Vivaloan is partnered with. In fact, the lenders will typically pay a small commission payment every time you go onto take a loan out via Vivaloan.

You will need to go through the 5 minute application process to find out what your APR rates are. As Vivaloan deals with lenders of all sizes, there is no one-size-fits-all rate structure.

When the Vivaloan platform finds you the best deals in the marketplace, it will do so based on your individual credit profile. As such, the best rates are reserved for those with excellent credit.

In order to understand what Vivaloan looks for when assessing your rates, we've listed the main factors below.

✔️ Your FICO credit score

✔️ You monthly income

✔️ Home ownership status

✔️ Whether you have ever missed a loan payment before

✔️ The size and duration of the loan

Other Fees to Consider

On top of your basic APR rate, you also need to make considerations regarding a potential origination fee. Averaging 0.5% to 5%, an origination fee will be deducted from the loan amount you actually receive. Whether or not the lender you are matched with charges an origination fee will depend on the provider in question.

Ultimately, when your Vivaloan search results load, the origination fee should be presented next to your APR rate. However, you still need to verify this when going through the loan agreement. As a final note, if you're opting for a loan of less than $1,000, as this is considered a Payday loan you will likely not pay an origination fee.

Am I Eligible for a Vivaloan?

As we noted earlier, Vivaloan is a loan comparison website that covers all credit profiles. As such, whether you're in possession of excellent, bad or no credit at all, it's likely that Vivaloan will still have a suitable lender within its network. With that being said, you still need to make sure that you meet some basic eligibility requirements.

✔️ Be a permanent resident or citizen of the US

✔️ Aged 18 years and above (higher in some states)

✔️ Have a valid social security number

✔️ Have a steady source of income

✔️ Have a valid checking account

Vivaloan does not state what your minimum income needs to be. However, the more that you earn, the lower your APR rates are likely to be. The platform also fails to note whether or not your income needs to be from a full-time job. As such, if you're currently living off of benefits, you might still be suitable.  Finally – and as is to be expected with a comparison website, the Vivaloan network consists of lenders from all 50 US states, plus the District of Columbia.

When Will I Receive my Funds?

In terms of how long you will need to wait to receive your loan funds, this will depend on a couple of factors. First and foremost, as Vivaloan is a comparison website as opposed to an actual lender, the funding specifics will depend on the loan provider you are matched with. If you are opting for a Payday loan, then you will either receive the funds the same-day, or the next working day.

In most cases, an installment loan is funded within 1-2 working days. For larger amounts, this will most likely be 2 working days. Regardless of when you receive your loan funds, this will need to be paid into the checking account details you provided in your Vivaloan application.

Paying Your Loan back

Once again, not only will your repayment terms depend on the specific lender you obtain the loan from, but the type of loan you opt for, too. For example, if you are taking out a short-term loan of less than $1,000, then it's likely you'll need to pay this back in-full when you next get paid. Alternatively, installment loans come with a repayment period of 1-5 years.

When you go through the process of signing your digital loan agreement, you will be given the option to set up an electronic debit agreement. In fact, this is compulsory with certain lenders. In doing so, your respective loan repayments will come out of your checking account automatically.

Some lenders within the Vivaloan network will allow you to make a manual payment. On top of debit/credit cards, you might also be able to pay via MoneyGram or Check.

What if I Miss a Payment?

One of the major hurdles with loan comparison websites like Vivaloan is that they don't make it clear what the lender's late payment policy is. Instead, you will need to check this out for yourself when you read through the digital loan agreement.

Late payment fees will usually have interest charged on top of them. If you've got bad credit and are taking out a high-interest loan, then this can start to add up very quickly.

Most lenders will charge you a late payment fee if you do miss a payment. However, you might be able to avoid this if you let the lender know in good time. They might be able to offer you a slight extension. In terms of how much you will be charged, this will also be dependent on the state you live in.

Customer Service at Vivaloan

As Vivaloan is not a direct lender, you should have no reason to contact the team. If you do have any questions or concerns regarding your loan agreement, you will need to take this up with the lender in question. With this in mind, Vivaloan does not list any contact details on its website. This is likely to stop people contacting them regarding loans they have taken out. Ultimately, Vivaloan have no input in any of the loan deals they find you.

📱 Phone: Not Provided

📧 Email: Not Provided

✍️ In Writing: Not Provided

As a further tip, if you end up being matched with a lender that operates under local Tribal laws, you might need to guide your dispute to the specific Tribal dispute hotline. You'll find these details on the lender's website.

Vivaloan Review: The Verdict

In summary, Vivaloan is an excellent option when it comes to finding a competitive loan deal. Not only do they service credit profiles of all sizes, but your pre-approval rates can be displayed without the search impacting your credit score. The application process itself takes less than 5 minutes, and you are under no obligation to take any of the offers that are put your way. As such, you've got nothing to lose by seeing what offers are in the market.

Apply for a Payday Loan Now! | Best Payday Lender 2020

Loans From $100 to $15,000
Instant Application & Approval
Bad Credit Considered
Lenders From All 50 US States Onboard

FAQ:

What credit scores will Vivaloan consider?

Do I need to be employed to get a loan via Vivaloan?

Does it cost anything to use Vivaloan?

How much do Vivaloan loans cost?

Does Vivaloan perform a soft credit check?

US Payday Loan Reviews – A-Z Directory