Cashusa Loan Review | Personal Loan Rates And Eligibility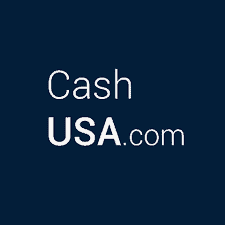 If you're currently in the look-out for a personal loan, then the internet is jam-packed with potential lenders. While this has the desired effect of making online lenders more competitive, it can make the process of finding a lender cumbersome and complex.
In order to help you along the way, the likes of CashUSA are able to connect you with a lender, with the view of providing you with the best rates in the market.
If you're thinking about using CashUSA for your personal loan needs, be sure to read our in-depth review. We've covered everything from the types of loans you can apply for, what sort of fees you'll pay, and who the platform is suitable for.
Apply for a Payday Loan Now! | Best Payday Lender 2020

Loans From $100 to $15,000
Instant Application & Approval
Bad Credit Considered
Lenders From All 50 US States Onboard

While CashUSA has an extensive number of lenders within its network, they don't have partnerships with all lenders. As such, there is always the chance that you are missing out on a better deal.

What is CashUSA?

CashUSA is a third party platform that seeks to match those looking for personal loans with lenders like CashNetUSA and Big Picture Loans. The platform has a number of lenders within its network, ranging in size and scope. As such, when you take out a loan via the CashUSA website, you are not actually borrowing the money from the company. Instead, the platform simply matches you up with suitable lenders, based on your individual needs and circumstances.

When you first head over to the CashUSA platform, you will notice that the website is rather simple in nature. However, we quite like this, as the platform lists everything that you need to know on a single page. This includes all of the fine points, such as the types of rates on offer, eligibility, and the terms of the loan agreement that you are likely to be offered.

In a nutshell, the CashUSA platform is able to connect you with lenders that offer loans between $500 and $10,000. Loans are costed at anywhere between 5.99% and 35.99%, at a loan period of between 3 months and 72 months.

What are the Pros and Cons of CashUSA?

CashUSA Pros:

✅Platform attempts to find you the best rate in the market

✅Extensive number of lenders in its network

✅Easy application process

✅Loans offered to credit profiles of all sizes

✅Very transparent on loan requirements

✅Well-known platform in the US

Cons:

❌ Not a direct lender

❌ Is not partnered with all lenders so you could miss out on a better deal

❌ Maximum loan amount $10,000

Cash USA loan compared against competing lenders

Cash USA is not a direct lender but a loan marketplace that matches lenders with borrowers. It brings together numerous lenders that are willing to provide multiple types of loans including installment and multi-use personal loans. TitleMax is available in over 16 states across the country and you only need $1,000 minimum monthly income to qualify for a loan here. But how does it compare to LendUp, Title Max and Rise Credit online lending platforms .

Cash USA

Borrow different loans of between $500 and $10,000
Minimum credit score 300 FICO
Annual APR of between 5.99% – 35.99%
Loan repayment between 3 and 72 months

LendUp

Loan amount of $100 – $1,000
No credit score check
An annual payment rate of 30% to 180%
Loan repayment period of 1 to 12 months

Title Max

Borrow up to $10,000 (secured title loans)
No credit score check
Annual loan APR ranges from 400% – 1,000%+ (payday loans)
Loan repayment period of 30 days to 72 months

Rise Credit

Offers loan from between $500 to $5000
Bad credit score is allowed
Annual rates starts from as low as 36% to as high as 299%
Depending on the state, the repayment term ranges from 7 to 26 months

How Does CashUSA Work?

As noted earlier, CashUSA is not a direct lender. On the contrary, they operate more like a comparison website, insofar that they simply match you with a lender like Elastic based on the details you enter. Nevertheless, the process is very simple. Once you head over to the homepage, you will need to enter the amount that you want to borrow, alongside some personal information such as your full name, address and date of birth.

If you do take out a loan via the CashUSA website, any future correspondence will be with the lender you are partnered with. CashUSA will not have any legal remit to discuss the terms of the loan with you.

After that, you'll need to advise what you need to loan for, and what your current FICO score range is (Poor-Excellent). Take note, the reason that you state for obtaining the loan does not impact your chances of approval. It's merely so that CashUSA can tailor their products to the relevant audience. As such, whether its for home improvements, or a small business loan, the purpose is effectively irrelevant.

Before you are able to submit your application, you will also need to provide further information regarding your financial background. This covers the usual factors, such as your employment status (full-time employment, business owner, etc), your monthly income, and your current debt levels.

Once all of the above has been filled in, the CashUSA platform will work its magic. Much like any other comparison website, you'll be presented with a list of suitable lenders, alongside their proposed financing costs. If you then decide to proceed, you'll be taken directly to the lender in question's website to complete your application.

How Much Does CashUSA Cost?

CashUSA is not a direct lender, meaning that the cost of your personal loan will depend on what you are offered. The system works on a soft credit check basis, meaning that lenders will base their terms on the information that you provided in your CashUSA application form.

IMPORTANT: While CashUSA performs a soft credit check on your application – meaning that the search cannot have an impact on your FICO credit score, some lenders might perform a more in-depth search on you. If they do, this is beyond the control of CashUSA.

Nevertheless – and as per CashUSA themselves, the personal loans facilitated by the platform will come at an APR rate of between 5.99% and 35.99%. As is standard practice in the online lending space, the actual rate you are given will depend on a range of factors.

This will include your:

✔️ FICO score

✔️ Income

✔️ Current debt levels

✔️ Loan size

✔️ Desired loan term

Other Fees to Consider

While the CashUSA platform does not charge you any fees for performing a search, nor will they charge you if you decide to proceed with one of its partnered lenders – you do need to consider the specific fees charged by the lender you go on to take the loan out with. Notably, this includes an origination fee. While CashUSA will make every effort to list the origination fee within its search results, you must clarify this once you move on to the lender's website.

An origination fee is charged by lenders as a means to cover the costs of arranging the loan. This can range from nothing, all the way up to 5% of the loan amount.

Am I Eligible for a CashUSA Loan?

First and foremost, one of the great things about CashUSA is that they serve each and every state within the US. Typically, when you use a direct lender, they will only be able to offer loans to certain states, not least because they are required to hold a license in each of the states that they operate in. On contrary, CashUSA has partnered with lenders in all US states, meaning that you'll likely find a lender regardless of where you are based.

Nevertheless, you will need to meet some minimum requirements if you are to use the CashUSA platform for your personal loan needs. At a minimum, you'll likely need to meet the following:

✔️ Be a permanent resident or citizen of the US

✔️Aged 18 years and above

✔️ Your monthly income must be at least $1,000 (after tax deductions)

✔️ Have an active checking account in your name

✔️ Have access to both a home and work telephone number

Take note, just because you meet the above requirements, this doesn't mean that you are eligible for a loan. This will, of course, also take in to account your FICO score, debt levels, income, and overall credit worthiness.

When Will I Receive my Funds?

Most lenders that have partnered with CashUSA will transfer your loan funds 1 working day after the loan is approved. If the lender is able to validate all of the information you entered within the application straightaway, then there shouldn't be any delays. However, if the lender requires additional information (such as documents linked to your identity and income), then this could take an extra couple of working days.

Paying Your Loan back

When it comes to paying your loan back, this will need to be paid directly with the lender that CashUSA partners you with. As such, CashUSA will never ask you to pay them any money. Instead, you'll likely need to set up a monthly standing order directly with the lender. This means that the lender will automatically take the monthly repayments from your checking account, until the loan is paid back in full.

What if I Miss a Payment?

Although CashUSA have no involvement in the loan agreement itself, the platform does advise that you should contact the lender immediately if you think that you are likely to miss a payment. CashUSA notes that most lenders will permit you an extension if you inform them in good time.

Paying your loan on time throughout the duration of the loan term will likely improve your credit score. At the very least, this will give you access to more competitive loan terms in the future.

On the other hand, there is no guarantee that an extension will be granted, as this is at the discretion of the lender in question. As such, if you do miss a payment, this is likely to have an impact on two fronts. Firstly, and if such an action is permitted within the respective state, the lender might charge you a late payment fee. Secondly, it is all-but certain that the lender will report the missed payment to the main three credit agencies. In doing so, this will have a direct impact on your credit score.

Customer Service at CashUSA

Once again, CashUSA is not a direct lender. As such, it is unlikely that you will have any reason to make contact with them, insofar that you will need to speak with the lender directly regarding your loan. Nevertheless, CashUSA are happy to take queries regarding the information listed on its platform – including that of the loans displayed within its search results.

Here's how you can make contact:

📱 Phone: 866-973-6587

📧 Email: [email protected]

✍️ In Writing: 3315 E Russel Rd Ste A-4 Box #105,
Las Vegas, NV 89120

It remains to be seen what hours the customer care team works, although it is assumed that standard business hours apply.

CashUSA Review: The Verdict

In summary, CashUSA is an excellent online tool in finding the best personal loan offers in the market at any given time. The lender has formed partnerships with a full range of lenders, meaning that most credit profiles are considered. While the actual terms of the loan will depend on your credit profile at the time of the application, CashUSA advises that this will range from 5.99% and 35.99%. Even at the higher end of the range, this offers excellent value.

As a side note, while CashUSA perform a soft credit check once you go through the initial search, it is important to remember that in rare cases, a particular lender might execute a hard credit enquiry. However, this is usually only in the event  that you actually decide to proceed with the loan.

Finally, while CashUSA themselves are very transparent with the information they display in their search results, it is crucial that you verify the small print before signing an agreement. Most specifically, this centres on hidden charges such as an origination fee. Nevertheless, no fees are ever charged by CashUSA for any of the search services they offer.

Apply for a Payday Loan Now! | Best Payday Lender 2020

Loans From $100 to $15,000
Instant Application & Approval
Bad Credit Considered
Lenders From All 50 US States Onboard

FAQ:

What is the lowest credit score I can have to get a CashUSA loan?

How long does it take to get a loan through CashUSA?

Does CashUSA charge any fees?

How does CashUSA make money if they don't charge anything?

How much do CashUSA loans cost?

US Payday Loan Reviews – A-Z Directory