Zippy Loans Review 2020 | Loan Limits, APR, And More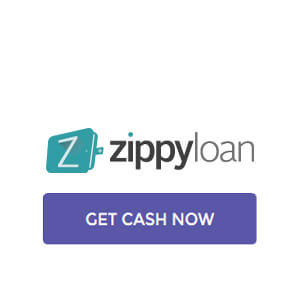 With the online lending space now heavily over-saturated, finding the best deal possible can be a time consuming process. In fact, by having to check the rates of loan providers one-by-one, you'll likely miss out on the most competitive APR rate for your individual circumstances.
As such, this is where the likes of Zippy Loan come in. The online platform is a comparison-style lending website that seeks to match you up with the best loan providers in the market.
If you're thinking about using the online platform for your financing needs, be sure to read our in-depth Zippy Loan review first. We've covered everything from the types of loans available, eligibility, fees, and more.
Apply for a Payday Loan Now! | Best Payday Lender 2020

Loans From $100 to $15,000
Instant Application & Approval
Bad Credit Considered
Lenders From All 50 US States Onboard

When using a comparison-style platform to find a suitable lender, make sure that you independently verify the terms before signing a loan agreement. While the likes of Zippy Loan will always strive to present accurate information, this can never be guaranteed.

What is Zippy Loan?

Zippy Loan is effectively a comparison website that aims to find you the best loan deals in the market. The platform specializes in both short-term Payday Loans and longer-term installment loans. As such, the terms on offer can vary wildly depending on the specific financing product you require.

Nevertheless, as a comparison platform, Zippy Loan is never involved in the loan process, meaning that they are not a lender like Rise Credit or Money Mutual. Instead, they simply match you up with one of the many lenders that has partnered with the Zippy Loan network.

As Zippy Loan can connect you with both Payday and installment loan lenders, the amount you can apply for ranges from just $100, all of the way up to $15,000. In most cases, lenders within the Zippy Loan network are able to fund approved applications the next day.

Although Zippy Loan doesn't charge any fees to use the comparison tool, the platform makes money by taking a small commission if you decide to proceed within one of the lenders it matches you up with. This is charged to the lender themselves, and thus, won't affect you in any way.

What are the Pros and Cons of Zippy Loan?

Zippy Loan Pros:

✅Seeks to find you the best deals in the market

✅All credit profiles considered

✅Offers both short and long term loans

✅No fees for using the comparison tool

✅Really fast application process

✅Part of the Online Lender's Alliance (OLA)

Cons:

❌ Shares your contact info with lenders, meaning you might receive unwanted calls

❌ You might be missing out on a lender that Zippy Loan hasn't partnered with

[/one_hal_last]

Zippy Loans compared to other online payday and installment loan providers

Zippy Loans is not a direct lender but loan comparison website that matches borrowers with a lender with the most competitive loan terms. Its stands out because of the attractive maximum loan amounts provided by its large database of lenders as well as the competitive loan APR rates. But how does it compare to such online installment loan providers like Advance America, Cash Net USA, and Ace Cash Express?

Zippy Loans


Access installment loans of between $100 and $15,000
No minimum credit score needed (soft check)
Loan APR ranges varies from lender to lender based on creditworthiness and loan amounts
Loan repayment period varies from one lender to another

Advance America


Loan limit starts from $100 to $5,000
Requires a Credit Score of above 300
For every $100 borrowed an interest of $22 is incurred
Weekly and monthly payback installments

Cash Net USA


Borrow limit extends from $100 to $3,000 depending on the type of loan and the borrower's state of residence
Requires a credit score of at least 300
Annual interest rates starts from 89% to 1,140% on payday loans
2 weeks to 6 months payback period

Ace Cash Express


Borrowing from $100 – $2,000 (varies by state).
No credit score check
Fee rate on $100 starts from $25 (State dependent)
 Loan repayment period of 1 to 3 months

How Does Zippy Loan Work?

If you've ever used an online comparison website before, then you'll likely have a basic idea of how the Zippy Loan concept works. When you first visit the Zippy Loan homepage, you'll have the chance to enter your loan needs. This includes the size of the loan, and the amount of time you need to pay it back in full.

You will also need to state your monthly income threshold, your credit score (Poor-Excellent), and the purpose of the loan. Don't worry too much about the purpose of the loan, as this doesn't normally have an impact on your eligibility with lenders.

Searching for a lender via the Zippy Loan website won't have an impact on your credit score, as the platform initiates a soft credit check. As such, you've effectively got nothing to lose by finding out what rates are on offer.

At the next stage of the application, Zippy Loan will then ask you to enter some personal information such as your full name, address and date of birth. You'll also need to enter details pertaining to your place of work. This will include your employment status and annual income. Finally, you'll need to enter your social security number as a means of identifying yourself.

Once all of the above is complete (which shouldn't take more than 5 minutes), Zippy Loan will then present you with a list of lenders that are able to offer you a loan. Alongside each lender, you'll be able to see the terms of the loan (APR, origination fees, etc). If you then decide to proceed with one of the loans listed, you'll then deal directly with the lender in question.

How Much Does Zippy Loan Cost?

First and foremost, and as is standing in the online comparison arena, Zippy Loan does not charge any fees to use its platform. You can search for the best deals in the market at no charge, and you are never under any obligation to take one of the offers presented to you.

In terms of the APR rates offered via the Zippy Loan platform, this can effectively be anything. Don't forget, the platform accepts applications from credit profiles of all types, meaning that those with an excellent credit score are obviously going to get better rates than those with a poor score.

Furthermore, Zippy Loan is essentially a third-party platform, and as such, they have no control over the rates that lenders offer. This means that you will only find out your rates after you perform a search.

Nevertheless, as per Zippy Loan themselves, these are some of the things that lenders will look at in determining your APR rates.

✔️ Current FICO credit score

✔️ Employment status

✔️ Annual income

✔️ Loan repayment history

✔️ Debt-to-income ratio

The APR rates that you are offered will also be based on the following:

✔️ The state that you live in

✔️ Whether you are taking a short term or long term loan

✔️ How much you want to borrow

Am I Eligible to use Zippy Loan?

As Zippy Loan is not a lender like Opploans, they do not need to hold individual state licenses. As such, the platform accepts applications from residents in all US states. However, as Payday Loans are prohibited in certain states, you won't be matched with any lenders if this is the type of financing product you are after.

In terms of your credit profile, Zippy Loan has formed partnerships with lenders of all shapes and sizes. As such, there is no requirement to have good credit. If you do need a bad credit lender, then Zippy Loan will still likely match you with a suitable provider.

Ultimately, while there are no minimum requirements per-say, it is likely that you will need to meet the following criteria to be considered.

✔️ Be at least 18 years old

✔️ Be a US citizen or permanent US resident

✔️ Have a valid social security number

✔️ Have a US checking account

✔️ Have a regular income that meets state requirements (usually $1,500-$3,600 per month)

How Much can I Borrow and for how Long?

As the Zippy Loan platform caters to those looking for both short term and long term loans, the amount that you can borrow ranges from just $100, up to a maximum of $15,000. There is always the chance that you are pre-approved for a loan, but at a lower loan amount that you asked for. If this is the case, this will either be because of state lending laws, or more specifically, based on your credit profile.

Once again, as both short term and long term loans are facilitated, you can effectively choose the length of the loan you need. For example, if opting for a Payday Loan, then you can borrow the funds until you next get paid. Alternatively, if you need to fund a large purchase over a number of years, this is also possible.

Payday Loans will always cost considerably more than longer-term loans, even though you are paying the money back in the shortest time frame.

Paying Your Loan back

As Zippy Loan has an extensive number of lenders within its network, the specific terms surrounding repayments will vary from provider-to-provider. This will also depend on whether or not you are opting for a short term Payday Loan or a longer term installment loan.

For example, if you decide to take out a Payday Loan, then ordinarily you will need to provide the lender with your salary dates. They will then automatically debit the funds from your checking account on the day that you get paid.

Alternatively, if you take out an installment loan, then you will normally be asked to set up a direct debit via ACH. This means that the funds will be taken automatically from your bank account on a set, fixed-date each and every month. Some lenders might allow you to make a manual payment via your online account using your debit card.

What if I Miss a Payment?

If you miss a payment with the lender that you are matched with, Zippy Loan will not be able to assist. You will have signed the loan agreement with the lender in question, meaning that you are bound by the terms set out in the agreement. As such, you will need to check the late payment policy of the lender you borrow the funds from.

Irrespective of who the loan provider is, it is always best to get in touch with the lender if you think that you are going to miss a payment. In some cases, they might be able to grant you an extension. Some lenders will even be able to refinance the loan. Either way, you want to ensure that you avoid being hit with late payment fees. Furthermore, a missed payment can also result in the lender reporting this to the main three credit rating agencies, which can impact your FICO score.

Customer Service at Zippy Loan?

A major talking point from those using the Zippy Loan website is that there are no contact details listed anywhere on the platform. This is likely to stop customers contacting Zippy Loan regarding loans they have taken out with a partnered lender.

Ultimately, Zippy Loan have absolutely no involvement in the loan agreement you sign up for. As such, there should be no need to contact them. If you do have any questions regarding your loan, you will need to speak with the lender directly.

Zippy Loan Review: The Verdict

In summary, comparison platforms like Zippy Loan offer significant value to everyday consumer looking for the best loan offers in the market. Before such platforms existed, you would be required to explore dozens of individual lenders with the view of finding the best APR rate and loan terms yourself. On the contrary, Zippy Loan allows you to search hundreds of US lenders at the click of a single button.

With that being said, you still need to ensure that you thoroughly assess the terms offered by the lender that Zippy Loan connects you with. As Zippy Loan is effectively an intermediary between you and the lender, they have no say in any of the rates that are put your way. As such, while it is hoped that Zippy Loan presents each and every fine detail regarding the loans they list, you do need to check this for yourself.

Nevertheless, we really like the fact that the platform is suitable for borrowers of all financial standings, and that the initial application has no impact on your credit score.

Apply for a Payday Loan Now! | Best Payday Lender 2020

Loans From $100 to $15,000
Instant Application & Approval
Bad Credit Considered
Lenders From All 50 US States Onboard

FAQ:

Will a Zippy Loan application impact my credit score?

How much can I borrow via Zippy Loan?

Do Zippy Loan lenders charge an origination fee?

How can I contact Zippy Loan?

What APR rate can I get at Zippy Loan?

 

US Payday Loan Reviews – A-Z Directory