Snappy Payday Loans Review – READ THIS BEFORE Applying!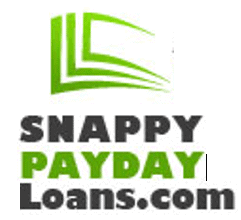 If you're in need of short-term financing, the good news is that the internet is now jam-packed with options. The bad news is that knowing which lender to go with is often challenging. Unless you are prepared to spend hours-on-end comparing loan providers, you'll likely miss out on a top deal.
With that said, platforms such as Snappy Payday Loans allow you to find the best offers in the market via a single search. On top of payday loans, the platform can also connect you with lenders that specialize in installment loans and lines of credit.
Fancy finding out whether or not the platform is right for your financing needs? If so, be sure to read our comprehensive Snapp Payday Review. We'll cover the ins and outs of who the loan platform is suitable for, what fees you'll likely pay, how long the application takes, and more.
Apply for a Payday Loan Now! | Best Payday Lender 2020

Loans From $100 to $15,000
Instant Application & Approval
Bad Credit Considered
Lenders From All 50 US States Onboard

Although comparison-style platforms like Snappy Payday Loans will give you a much better chance of finding a good financing deal, this isn't always the case. This is because the platform will only have a certain number of lenders within its network.

What is Snappy Payday Loans?

Snappy Payday Loans in an online platform that seeks to match you with the best loan offers in the market. The process works largely the same as any other loan comparison website – such as CashUSA and Big Picture Loans, insofar that you only need to make a single application. Once you do – and the platform has assessed your personal and financial information, it will then match you with lenders that meet your criteria.

For example, if you're in possession of bad credit, then you'll likely be matched with a no credit check lender. On the contrary, if your credit profile is healthy, the platform will likely find you super-competitive APR rates.  In terms of the type of financing available through Snappy, this mainly centers on payday loans. However, the platform can also facilitate lines of credit and installment loans.

Snappy Payday Loans does not state the minimum and maximum loan amounts, as you will need to state this yourself. Once your application has been completed, the lenders within its network will determine how much they are comfortable lending you. When it comes to loan terms, you have the option of choosing how long you want to borrow the money.

Payday days will rarely exceed one month, while installment loans often give you more than one year to repay the funds. If opting for a line of credit, there is no time limit per-say, as you'll only start repaying the cash once you make a drawdown. Finally, there is no indication of what you will pay in interest at Snappy, as this is determined by the lenders in its network.

What are the Pros and Cons of Snappy Payday Loans?

Snappy Payday Loans Pros:

✅Available in most US states

✅Offers payday loans, lines of credit, and installment loans

✅Has multiple lenders within its network

✅Get matched with lenders that meet your financial standing

✅Everything is completed online

✅Suitable for credit profiles of all sizes

Snappy Payday Loans Cons:

❌ APR rates unknown until you apply

❌ Website is very outdated

Comparing Snappy payday loans with popular online payday and short term lenders

Snappy Payday Loans is not a direct lender but a loans marketplace that seeks to connect borrowers and lenders. It specializes in providing payday, installment, and personal loan services for all types of credit borrowers. And we have compared it with equally popular payday and short-term loan service providers like Speedy Cash, TitleMax and Cash Net USA and highlighted their key attributed in the table below

Snappy Payday Loans


Maximum amount you can borrow depends on your creditworthiness and state laws
Loan APR depends on your state pf residence
No minimum credit score required
Loan repayment depends on amounts approved and state of residence

Speedy Cash


Online payday loan limit is $100 – $1,500
No minimum credit score
Payday loans should be paid within 7 to 14 days depending on your pay schedule
Annual rates of 459.90% but varies depending on state of residence

TitleMax

Borrow up to $10,000 (secured title loans)
No credit score check
Annual loan APR ranges from 400% – 1,000%+ (payday loans)
Loan repayment period of 30 days to 72 months

Cash Net USA


Borrow limit extends from $100 to $3,000 depending on the type of loan and the borrower's state of residence
Requires a credit score of at least 300
Annual interest rates starts from 89% to 1,140% on payday loans
2 weeks to 6 months payback period

How Does Snappy Payday Loans Work?

If you've ever used a comparison-style website before, you should know that the process at Snappy Payday Loans is virtually the same. First and foremost, you'll need to head over to the Snappy Payday Loans homepage and fill in the application box. This asks for your full name, email address, telephone number, and state. Once you have read the terms and conditions, tick the box and click on 'GET STARTED'.

Next, you'll then need to state the type of loan you want to apply for (line of credit, payday loan, etc.), how much you wish to borrow, and for how long. You'll then need to enter some additional information. This will include your social security number and state ID number. You will then need to provide some information about your financial standing. This will include your credit score band (excellent, good, etc.), and the number of debt obligations you currently have outstanding.

Snappy Payday Loans executes a soft credit inquiry. This means that the initial application is not posted to your credit report and thus – you have nothing to lose by finding out your available rates. However, if you decide to proceed with one of the lenders you're matched with, the provider will then run a hard inquiry.

The final stage of the application process will ask you to enter details about your income. This should include your employment status, your take-home salary, and the date you next get paid.

Once you submit the application, Snappy will send your information to lenders within its network. In less than a minute you should then be presented with a number of loan providers. Each provider will have an APR rate attached next to it, although Snappy will sort the results from the cheapest rates anyway.

What Happens Once I am Approved With a Lender?

If you like the look of one of the deals presented, you will then be taken to the lender's personal website. As such, you will no longer be dealing with Snappy Payday Loans. On the contrary, all further correspondence must be taken with the lender in question.  The rates that you have been offered at this stage are pre-approval rates. This means that the lender has accepted your loan request based on the information you entered within your application. Therefore, the lender will then need to run a hard credit inquiry on you.

This means that the lender will check your information with the main three credit bureaus. The only exception to this rule is if you are using a bad credit lender. The inquiry rarely takes more than 30 seconds, so you should get a decision straight away.  If you are still eligible, you will then need to sign a digital loan agreement with the lender.  You will also need to enter your checking account details, as the lender will likely need to transfer the funds to your bank account.

What Types of Loans Does Snappy Payday Loans Offer?

Once again, it is important to clarify that Snappy Payday Loans is not a lender. Instead, the platform merely matches you with suitable lenders as per the information you provide in the application. Nevertheless, the platform is able to accept applications for three different loan types – which we've listed below.

✔️ Payday Loans

As the name suggests, the main financing product facilitated by the platform is payday loans. These are short-term loans that are usually for a few hundred dollars. Financing can typically be arranged on a same-day basis, with the funds deposited into your checking account. However, the APR rates on payday loans will be super high, so bear this in mind.

✔️ Installment Loans

Unlike payday loans, installment loans allow you to spread your payments out over a number of months. The size of the loan will usually be much larger, too. On the flip side, installment loans usually come with much lower APR rates in comparison to payday loans, although you will need to have a reasonably solid credit profile to get one.

✔️ Lines of Credit

Lines of credit are somewhat similar to an overdraft that you'll get from a traditional bank. The lender that Snappy Payday Loans matches you with will give you a credit limit. You won't be charged any interest until you actually draw money down. Once you do, you'll be expected to make a minimum payment each month.

How Much do Snappy Payday Loans Cost?

One of the major drawbacks of using a comparison-style loan website like Snappy is that there is no indication of how much you'll be charged. This is because your APR will be dictated by the lenders that Snappy partners with. Nevertheless, below we have listed the main factors that lenders will look at when deciding how much interest to charge you.

❓The amount you need to borrow

❓How long you need to borrow the funds for

❓The US state that you reside in

❓Your debt-to-income ratio

❓Your current household income

Although you won't know your individual APR rate until you make an application, the initial process is based on a soft credit inquiry. As such, the application won't appear on your credit report.

On top of your APR rate, you also need to check the following metrics before signing the digital loan agreement.

💸Although some of the lenders within the Snappy Payday Loans network will charge a high rate of interest, lenders are still capped by state lending laws. This places limits on the amount of interest that lenders can charge you.

💸The only exception to this rule is if you are using a Tribal Law lender. Such lenders abide by their own tribal regulations as opposed to state laws, so they can effectively charge as much as they like. Take note, Tribal lenders still need to abide by Federal financing laws.

💸You need to check whether or not the lender you are matched with charges an origination fee. This usually isn't the case with payday loans, although it is very common with installment loans.

💸You also need to check what the lender's policy is on late or missed payments. Moreover, check to see whether you will be penalized for paying your loan off early.

You will find all of the above information within the digital loan agreement that the lender asks you to sign. As such, it's crucial that you take your time reading through the agreement before signing it.

Am I Eligible With Snappy Payday Loans?

Whether or not you are eligible for a loan will depend on the specific lender, as opposed to Snappy Payday Loans itself. This is because providers will each have their own policy on who it feels comfortable lending to, so you won't know the specifics until you submit an application. With that said, there is still a number of eligibility requirements that Snappy Payday Loans lists on its website, so be sure to read through the below section.

Upon going through the initial soft credit inquiry, you are under no obligation to continue with your loan application. If the interest rates are too high for your liking, simply walk away!

Here's what Snappy Payday Loans will look at when assessing your eligibility.

✔️ Steady Income

Snappy Payday Loans will only consider your application if you have a steady form of income. Lenders prefer borrowers that are employed full-time, so you might be asked to provide supporting documentation on your stated income. However, some lenders within the Snappy network will also consider your application if your income is in the form of benefits.

✔️ Verified Bank Account

You will need to be in possession of a fully-fledged US checking for two main reasons. Firstly, this is the account that your loan funds will be deposited into. Secondly, this is also the account that the lender will debit your monthly repayments from.

✔️ State

Snappy Payday Loans is available in every US state apart from Georgia, New Jersey, New York, and North Carolina. This is not a decision made by Snappy itself, rather, payday loans are not legal in the above states. If you're from one of the above locations, you'll need to consider another short-term financing option.

✔️ Age

You must be aged at least 18 years old to qualify for a loan with Snappy Payday Loans.

✔️ State ID and Social Security Number

In order to prove that you're a permanent US resident, you will need to provide your social security and state ID numbers.

Is Snappy Payday Loans Safe?

On of the one hand, although the website is super outdated and basic, applying for financing via Snappy Payday Loans is safe. However, one of our major pain-points is that the platform has been known to sell your information to third-party lenders. In fact, this is engraved into the platform's terms and conditions, which is disappointing.

What this means for you is that there is every possibility that you could receive unwanted phone calls and emails from lenders that wish to offer you their services.

Customer Service at Snappy Payday Loans

It is important to note that Snappy Payday Loans cannot assist you with a financing agreement that you decide to take out. Don't forget, the platform is merely a third-party comparison site, so they have no say in any of the deals it lists. As such, inquiries regarding a loan must be taken up with the lender directly.

Nevertheless, if you do have a reason to speak with Snappy Payday Loans, you can speak with a support agent on one of the following channels.

📱Phone: (844) 390-0450

📧 Email: [email protected]

💬 Live Chat: Not available

The customer service team works 5 days per week during the following hours (Eastern Standard Time):

⏱️ Monday-Friday: 08:00 – 20:00

⏱️ Saturday: Closed

⏱️ Sunday: Closed

Snappy Payday Loans: The Verdict

In summary, if you have exhausted all other options, and you're confident you can afford to take out a short-term loan, then Snappy Payday Loans is well worth a look. Firstly, you stand a much better chance of getting a good loan offer, as your details will be sent to multiple lenders. You can then sort your loan offers by the underlying APR rate.

Secondly, the initial application at Snappy Payday Loans is based on a soft credit inquiry, meaning that you've got nothing to lose by simply finding out what rates are on offer.

With that being said, it's crucial to note that you will not be borrowing funds from Snappy Payday Loans. On the contrary, the platform merely matches you with the lenders in its network. As such, any future correspondence needs to be taken up directly with the lender, and not Snappy.

Apply for a Payday Loan Now! | Best Payday Lender 2020

Loans From $100 to $15,000
Instant Application & Approval
Bad Credit Considered
Lenders From All 50 US States Onboard

FAQ:

How do I repay my loan with Snappy Payday Loans?

What loan types does Snappy Payday Loans facilitate?

How long does the loan application process take at Snappy Payday Loans?

What states does Snappy Payday Loans service?