Payoff Review 2021 – READ THIS BEFORE Applying!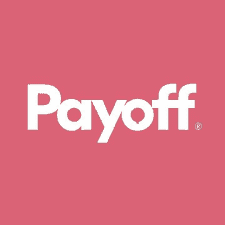 Whether its one card or multiple cards, credit card debt typically comes with crippling interest rates. Not only can the interest end up costing you more than what you initially spent, but attempting to repay all of your cards on time can be a cumbersome task. As such, you might be best to consider a debt consolidation plan.
One such lender that is heavily active in this space is Payoff. The online lender specializes purely in credit card debt consolidation, and offers loans between $5,000 and $35,000 – all of which can be done through a simple online application.
If you are thinking about using the lender, then we would suggest reading our comprehensive Payoff review first. We've covered everything from eligibility requirements, fees, loan terms, and more.
Apply for a Payday Loan Now! | Best Payday Lender 2020

Loans From $100 to $15,000
Instant Application & Approval
Bad Credit Considered
Lenders From All 50 US States Onboard

Although the rates offered by Payoff are typically much lower than what you will be paying via your credit card company, the eligibility requirements are much higher than traditional loan providers.

What is Payoff?

Payoff is an online lender that offers debt consolidation loans. The loans obtained by Payoff can only be used for the purpose of paying off credit card debt. In obtaining financing from Payoff, you will essentially be taking out a new loan from the lender – albeit, hopefully at a much more favorable APR rate. This can be highly beneficially for your long-term debt reduction goals, not least because the average credit card APR rate in the US now stands at around 17%.

There is no guarantee that the APR rates offered by Payoff will be lower than what you are currently paying on your credit cards. If you are offered a higher rate, then there is no point taking out the loan.

Payoff is able to facilitate debt consolidation loans from $5,000, up to a maximum amount of $35,000. This can be paid back between 2 and 5 years, which you will get to choose when you initially apply. As we noted earlier, the eligibility requirements are quit stringent at Payoff, and thus, you're unlikely to be considered if you have bad credit. In fact, you'll need to have a FICO credit score of at least 640 to be approved, alongside an annual salary of $40,000.

As is the case with most online lenders, the entire end-to-end loan application process with Payoff can be completed in less than 10 minutes. In doing so, you should be able to obtain an instant decision, alongside your APR rates, as soon as you complete the application.

What are the Pros and Cons of Payoff

Payoff Pros:

✅Allows you to reduce your credit card debt interest payments

✅Consolidate multiple credit cards debts into a single loan

✅Loans of between $5,000 and $35,000

✅Rates start from just 5.99% APR

✅Very fast application process

✅No early or extra payment fees

Payoff Cons:

❌ Not suitable for low levels of debt

❌ No guarantee that your APR rate will be lower than what you currently pay

Payoff

PayOff is an online loan services provider that specializes in offering debt consolidation loans. It loan products stand out because of their extended amount limits, they are long term, and attract highly competitive interest rates. We compared Payoff with several other personal and installment loan service providers like Oportun, Rise Credit, and CashNet USA and highlighted their key features in the table below:

Payoff


Borrow loans of between $5000 and $35,000
Minimum credit score 640 FICO
Debt consolidation loan APR ranges from 5.99% to 35.99%
Loan repayment period of between 12 and 72 months

Opploans

Borrow limit $1,000 to $4,000
Bad credit score is allowed
Annual payment rate starts from 99% to 199%
Payment period of 9 to 36 months

LendUp

Borrow payday loans of between $100 and $250
No minimum credit score required
Loan APR is set at between 237% and 1016.79%
Payday loan repayment period of between 7 and 31 days

Oportun

Loan amount starts from $300 to $9,000
No minimum credit score required
Annual rates fall between 20% to 67%
Loan should be repaid in a span of 6 to 46 months

How Does Payoff Work?

If you've never used a debt consolidation platform before, the process is very straightforward. Before you get started, you need to get a simple concept into your head.

It is only worth proceeding with a debt consolidation loan if the APR rates you are offered are lower that what you are currently paying on your credit cards. For example, if you currently pay an average of 20% on your credit card debt, and Payoff is able to offer you an APR rate of 11%, then it is without a doubt worth proceeding with.

Nevertheless, to get the ball rolling you will first need to head over to the Payoff homepage. By clicking on the large 'GET MY RATE' button, you will then need to go through the application process.

Step 1: Enter your personal information

As is common in the online loan space, you will initially need to provide Payoff with your personal information. This covers the basics, such as your full name, address, date of birth, telephone number, and email address. In order to verify your identity automatically, you'll also need to enter your social security number and driver's license number.

Step 2: Enter your financial information

Next, you will need to enter some information about your current financial standing. This will include your employment status, where you work, how much you earn after tax, and how frequently you get paid. If you're not currently in employment, then you won't be eligible.

Step 3: What credit card debt do you have?

On the next page of the Payoff application you will be required to enter details of all of the credit cards you currently have outstanding. As the smallest loan amount is $5,000, all of your outstanding balances will need to total this amount at the minimum.

Step 4: Determine the loan terms required

Based on the information you provided on your currently credit card debt levels, Payoff will suggest a funding amount. This will also take into consideration your APR rates and origination fee. For example, if you currently have $15,000 in credit card debt, and the respective interest payments and origination fee comes to $3,000 over the course of the loan term, then Payoff will suggest a loan amount of $18,000.

Step 5: Review and sign your digital loan agreement

If you are happy with the loan terms that Payoff has offered you, you will need to digitally sign a loan agreement. Take note, you should spend some time reading through the agreement thoroughly so that you understand the ins and outs of the loan you're taking out.

Step 6: Wait for your funds and pay your credit card debt off

Once you've completed all of the above, your loan funds should be deposited within 2-5 business days. Once the funds do arrive, you can then proceed to pay off your credit card debts.

How Much Does Payoff Cost?

The most important consideration that you need to make with Payoff is the amount of APR you are offered, against the amount of APR you are currently paying. First and foremost, Payoff provides debt consolidation loans from 5.99% APR, up to a maximum of 24.99% APR. As you can see, this is quite the disparity.

The good news is that Payoff allows you to explore your eligibility and loan rates via a soft credit check. This means that the application will not be posted to your credit report, essentially making it risk-free.

In order to determine how much to charge you, the Payoff system will look at a number of key metrics. This will centre on your current financial standing. In other words, you would need to have an excellent credit score and above-average income to get the best APR rate of 5.99%.

Nevertheless, we've listed the main factors that Payoff will look at when ascertaining your APR rates.

✔️ Your FICO credit score

✔️ How much credit card debt you have

✔️ Whether you have ever fallen behind on your debt obligations

✔️ How much you currently earn after tax

✔️ Whether you own the home you are living in

Other Fees to Consider

On top of your APR rates, it is also important to note that Payoff will likely charge you an origination fee. According to the platform's fee page, this can range from 0% up to a maximum of 5%. For those unaware, the origination fee will be deducted from the amount you actually receive. For example, if you borrow $10,000 from Payoff and you are charged an origination fee of 5%, then you will only receive $9,500 – even though you will need to repay $10,000.

Essentially, as long as you are eligible, and the amount does not exceed $35,000, Payoff will ensure that you receive an amount that allows you to repay your credit cards off in-full.

Am I Eligible for a Payoff Loan?

Unlike a lot of the Payday loan or no credit check loan providers we review on our platform, the eligibility requirements at Payoff are substantially more stringent. Before we break these down in more detail, we should also mention that all US states are eligible.

✔️ FICO Credit Score

You will need to have a minimum FICO credit score of 640.

✔️ Debt-to-Income Ratio

Your debt-to-income ratio must not exceed 50%. For those unaware, this is the amount of debt you have, against your total income. For example, if you earn $50,000, and you have $10,000 in outstanding debt, then your debt-to-income ratio is 20%.

✔️ Credit History

You will need to possess at least 3 years of credit history. Anything less and your application will be rejected. Nevertheless, you likely won't have a FICO credit score of 640 anyway if your credit profile is still in its infancy.

✔️ Delinquencies

If you have missed a single debt repayment in the last 12 months, and the missed payment is more than 90 days outstanding, then you won't be eligible.

✔️ Income

Not only does Payoff have a minimum income requirement, but this stands at a hefty $40,000 annually.

✔️ Credit Cards Only

You can only apply for a loan if it is to cover credit card debts. The Payoff system will be able to verify what credit cards you have, as well as the outstanding balances.

On top of the above, you'll also need to meet the follow eligibility requirements:

✔️ Aged 18 or above (higher in some states)

✔️ Be a US citizen or permanent US resident

✔️ Have a valid checking account

✔️ Have a valid social security number and state ID

When Will I Receive my Funds?

If you are approved for a Payoff debt consolidation loan, the platform notes that payments will be made within 2 to 5 business days. Although this is considerably longer than a conventional installment provider like OppLoans, BetterCash, or RISE Credit– this shouldn't cause an issue.

The funds will be deposited directly in to the checking account you provided in your Payoff application. Moreover, when the funds do arrive, you will then need to go and settle your credit card debts yourself.

Paying Your Loan Back

The repayment process at Payoff works much in the same way as any other loan provider active in the market. When you initially read through your loan agreement, it will state how much you need to pay off each month, and on what date. These fundamentals will always remain consent.

For example, if you repay $200 per month on the 6th of every month, this will never change. The funds will need to be repaid via an electronic debit agreement, meaning that they will be taken by Payoff automatically.

Early and Late Payments

First and foremost, Payoff does not penalize you if you decide to repay your loan back early, or if you choose to make additional payments throughout the month. If you do have the financial means to do so, you should – as this will allow you to reduce the interest payments you would otherwise need to make.

In terms of late payments, Payoff explains that they do not charge any fees for this. However, you need to check your loan agreement to assess when a late payment turns into a missed payment. If the latter does occur, then this will be reported to the main three credit rating agencies. In doing so, this will have a negative impact on your credit score.

Payoff Review: The Verdict

In summary, Payoff is potentially an excellent option to consider if you have at least $5,000 in outstanding credit card debt. This is especially true if you have debts across multiple cards, as a single consolidation loan can clear all of your balances in one swoop. However, this is only on the proviso that you are able to obtain an APR rate from Payoff that is lower than what your credit card companies are currently charging you. While this is likely to vary from issuer-to-issuer, you are best advised to evaluate the average across all cards.

Ultimately, with APR rates stating at just 5.99%, it's likely that you will be able to net a good deal with Payoff. Don't forget, the platform is only suitable for those of you with a reasonably good credit profile. This includes a FICO credit score of at least 640, a debt-to-income ratio of less than 50%, and an annual income of $40,000 or more. Nevertheless, as the Payoff application process is based on a soft credit pull, you can find out if you're eligible without the search impacting your credit score.

Apply for a Payday Loan Now! | Best Payday Lender 2020

Loans From $100 to $15,000
Instant Application & Approval
Bad Credit Considered
Lenders From All 50 US States Onboard

Glossary Of Loaning Terms

FAQ:

What credit scores will Payoff consider?

How much do I need to be earning to get a Payoff loan?

How much do Payoff loans cost?

Does Payoff perform a soft credit check?

US Payday Loan Reviews – A-Z Directory