MaxLend Loan Review 2020 – READ THIS BEFORE Applying!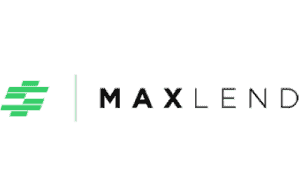 MaxLend offers a variety of services that could come in handy when you need emergency funding. It is an alternative lending institution that will grant a loan to those with poor credit score.
However, is it the best lender for you? To determine, take a look first at its various products and features, as well as rates. In our comprehensive review of the platform, we will analyze all aspects of its operations. By the end of it, you should be able to determine whether it is the provider for you.
Apply for a Payday Loan Now! | Best Payday Lender 2020

Loans From $100 to $15,000
Instant Application & Approval
Bad Credit Considered
Lenders From All 50 US States Onboard

MaxLend is a tribal-based lender specializing in short-term installment loans for residents of numerous states. Its widespread reach in states where other lenders cannot operate gives it a distinct edge. However, users complain of outrageous processing fees as well as APRs.

What is MaxLend?

Founded in 2012, MaxLend is a direct lender, operating under Makes Cents Inc. It is based in Parshall, ND and offers services in 38 states.

The owners of the company are the Mandan, Hidatsa and Arikara Nation. These are the three affiliated tribes of the Fort Berthold Reservation, a sovereign US nation. Thus, it functions as a tribal-based lender rather than a state-regulated one.

It, therefore, does not require state licensing and is not governed by the same rules as a majority of other short-term lenders. A key advantage that comes with this is that the lender can offer loans to residents of states in which other lenders cannot venture due to stringent regulations.

In fact, in such states, a tribal lender could be your only solution for a short-term funding solution.

Also check out for the best credit repair loan providers

Pros and Cons of a MaxLend Loan

Pros

Quick application and approval process
Widespread reach in many states
No fees charged for early repayment
Minimal qualification requirements
Reward system incentivizes responsible borrowing

Cons

As a tribal lender, the institution self-regulates lending codes which causes controversy
First-time borrowers can only access a maximum of $1,000
Low loan ceiling of $2,500
High loan processing fees of up to $350 or more
Dispute resolution takes place under Tribal Law and the lender is not subject to lawsuits or service of process
The lender excludes military borrowers, their spouses and dependents
Charges an origination fee

Comparing MaxLend tribal lender to conventional online loan service providers

MaxLend is an online based tribal lender operating in over 38 states across the country. One of the most interesting things about tribal lenders is that they don't consult credit reference bureaus in giving out loans. They also operate outside the conventional state financial laws making credit services available to more people at individualized rates. But how does MaxLend compare to Oportun, Rise Credit and LendUp online short term loan service providers? Here is a breakdown of their unique features

Maxlend


Borrow short term loan of up to $2,500 ($1,000 for first time applicants)
No minimum credit score – doesn't check
Loan APR ranges between 471% to 841%
Loan repayment periods of between 180 and 300 days

Oportun

Loan amount starts from $300 to $9,000
No minimum credit score required
Annual rates fall between 20% to 67%
Loan should be repaid in a span of 6 to 46 months

LendUp

Borrow payday loans of between $100 and $250
No minimum credit score required
Loan APR is set at between 237% and 1016.79%
Payday loan repayment period of between 7 and 31 days

Rise Credit


Offers loan from between $500 to $5000
Bad credit score is allowed
Annual rates starts from as low as 36% to as high as 299%
Depending on the state, the repayment term ranges from 7 to 26 months

How does a MaxLend loan work?

MaxLend runs its financing services online, focusing on installment loans, which it refers to as "an alternative solution to payday loans." In addition to supporting online applications, the lender also offers an opportunity for applying over the phone.

Like most other short-term lenders, its target niche included people with no credit and bad credit. Though it also says people with good credit can apply, it might be more financially viable to seek out a traditional loan due to the high rates associated with these short-term options.

The application process is simple, and the lender has minimal eligibility requirements set out. However, first-time applicants can only qualify for a maximum of $1,450 though the lender's upper loan limit is $2,500.

After proving your credit-worthiness with the first loan, you will subsequently qualify for higher amounts. The lender does not, however, offer services to persons in active military duty or even their spouses or dependents. It also has a list of states where it does not offer services, as we will see later on.

MaxLend offers same-day funding on business days on condition the entire application, approval and confirmation process takes place before 11:45 AM EST. Furthermore, it will only be possible if the selected funds transfer method is ACH. In cases where same day funding is not possible, you should get funds on the next business day.

You can undertake the entire application process online, including the signing of the document. Once you have done everything, you will receive a call from a customer service rep to confirm and verify details.

It's essential to be cautious during the sign up process for these products. This is because you can end up owing two to three times what you borrow on the longer-term loans, and many have difficulty repaying the short-term loans without reborrowing.

Then the company will process the loan and deposit funds in your account. Note that your loan is subject to origination fees as well as late payment fees in case you fail to pay on your due date.

An interesting aspect of MaxLend loans is its reward program whereby return borrowers get better fees. The reward program works on four levels, and to progress from one to the next, you have to pay off a loan without any late payments. You also need to take out a number of loans successively to qualify.

Take a look at the levels:

Green – This is the lowest level which has a funding limit of $1,000, requires repayment within a maximum of 180 days and offers a maximum rate of $24.50 per $100.
Silver – The maximum loan amount in this level is $1,500 with a maximum of 270 days for repayment and a maximum rate of $21.50 per $100.
Gold – You can get a maximum of $1,750 and 300 days maximum for repayment at a maximum rate of $18.30 per $100.
Platinum – Under this level, which is the highest, you can qualify for the highest loan amount, $2,500. The maximum repayment period is also 300 days at a maximum rate of $16 per $100.

If you choose to repay your loan early, there are no prepayment fees. Another viable early payment option is Payment Plus, under which you can pay more than your installment requires. This will reduce future installment amounts and even the fees that you ultimately pay.

In case you cannot manage to pay an installment by the due date, call the support team at least three days prior to the due date and discuss alternative arrangements.

What loan products does MaxLend offer?

MaxLend only specializes on installment loans.

What other store services does MaxLend offer?

MaxLend does not offer any other store services.

MaxLend Account Creation and Borrowing Process

If you prefer to apply for your loan over the phone, you can call 855-975-9167 and speak to a customer care representative who will take you through the process.

To apply online, follow these steps:

1.Visit maxlend.com and click on the "Apply Now" tab at the top of the screen

2. Start by filling in the details on the "Customer Information" page.

This includes the loan amount, your social security number, name, email address, phone number, date of birth, address, city, state and ZIP code.

3. Next, enter details about your income including how often you get a paycheck, how you receive your paycheck and whether you have recently filed or are planning to file bankruptcy.

Moreover, you will need to provide details on the name of your employer, your main source of income, work phone, net pay per check and upcoming pay dates.

4. Finally, provide financial details including account number, routing number and how you would like to receive your funds.

5. Once you submit the application, a representative from the company will call you and verify the information.

If they approve your loan, you will get confirmation on email and funds should reflect in your account within 1 business day.

Also, see our list of low interest lenders in 2023

Eligibility Criteria for MaxLend Loan

Here are the qualification requirements for accessing a loan on MaxLend:

At least 18 years of age or the state minimum (whichever is higher)
Not currently among debtors in a bankruptcy case or planning to voluntarily file bankruptcy
Verifiable income source
A checking account that has been active for sometime
Not someone in active military duty (or a spouse or dependent of one)
Minimum annual income of $10,200
A US citizen or permanent resident
You do not live in any of the states where the lender has elected not to conduct business (see list below)

Information Borrowers Need to Provide to Get MaxLend Loan

When applying for a loan, you will need to provide the following details:

Social security number
Home and cell phone number
Address including apartment or suite number, city, state and ZIP code
Full name
Date of birth
Email address
Income details including amount, source, employer, two upcoming pay dates and net pay per check
Financial information including account number, routing number and payment method

What states are accepted for MaxLend loans?

Here are the states in which the lender offers services:

Alaska
Alabama
Colorado
Florida
Indiana
Illinois
Iowa
Kansas
Louisiana
Kentucky
Maryland
Maine
Michigan
Montana
Oregon
South Dakota
South Carolina
Texas

Delaware
Idaho
Mississippi
Missouri
Nevada
Nebraska
New Hampshire
New Mexico
New Jersey
Ohio
North Carolina
Oklahoma
Rhode Island
Utah
Texas
Wyoming
Wisconsin

Note that MaxLend does not offer services in the following states:

Arkansas
Connecticut
Georgia
Minnesota
Massachusetts
North Dakota
New York
Vermont
Pennsylvania
Washington
Virginia
West Virginia
Washington

It is also noteworthy that same day funding is not available in South Dakota.

What are MaxLend loan borrowing costs?

When you apply for a loan, you will get all the borrowing cost details on your loan agreement. Here is a range of the kind of figures you can expect to pay:

Processing fees – $350 or more
APRs – 471% to 841%
Loan origination fee – 0.5% to 5% of loan amount

MaxLend Customer Support

As is the case with most short term lenders, MaxLend attracts a lot of negative reviews. But most of the complaints have to do with the exorbitant costs associated with the platform's loans. This comes as no surprise as short-term lenders usually charge high fees.

Interestingly though, even in the negative reviews, some customers point out that the support team is very friendly. They are reachable on the phone around the clock, which is convenient.

Is it safe to borrow from MaxLend?

MaxLend claims to operate secure servers adhering to industry-standard security protocols, meaning that your data is safe on the site.

Though there are no safety concerns about borrowing from MaxLend, the fact that the lender does not operate under state laws raises concerns. As mentioned, you cannot file a lawsuit against the company and the Tribe handles disputes.

You might want to do some research on how Tribal Law works before taking out a loan with MaxLend. Notably, even in their negative reviews, there are no safety concerns raised.

MaxLend Review Verdict

MaxLend is not your everyday kind of lender. It operates in a lot more states than most other short-term lenders. The main differentiating factor is the fact that operates under the regulations of a Tribal entity rather than state regulators.

While this is an advantage in terms of widening its reach, it might be a disadvantage for borrowers who are not comfortable with Tribal Law.

Its APRs are high and borrowing costs are higher than with most other lenders because it charges origination fees. It might be a good choice for borrowers who can afford to pay off the loan in the shortest amount of time before interests accrue.

For such borrowers, the reward system could with time reduce rates to a reasonable level and make it a viable option. All in all, consider all options before turning to this or any other short-term lender.

Apply for a Payday Loan Now! | Best Payday Lender 2020

Loans From $100 to $15,000
Instant Application & Approval
Bad Credit Considered
Lenders From All 50 US States Onboard

 

Glossary Of Loaning Terms

 

FAQ

What is the origination fee that MaxLend charges?

What is an installment loan?

What happens after I submit my application?

What if I face challenges in making repayments?

What is it like doing business with a sovereign entity?

US Payday Loan Reviews – A-Z Directory