Best 7 Small Business Loans Compared 2020
The loans offered onLoans are an integral part of business growth for most small and medium enterprises. But how do you grow and expand your small business operations with a loan when no bank is willing to advance you credit facilities because of a poor credit score?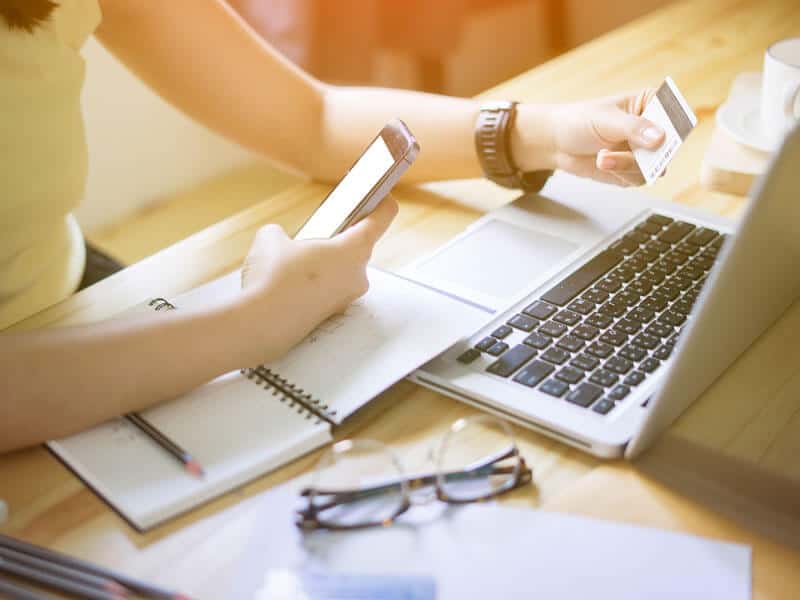 In most cases, these small and medium enterprise administrators often turn to the short term loans offered by the payday lenders. The biggest problem with these, however, is their insanely high interest rates and numerous hidden fees and penalties that push up the price.
To address this issue, a new breed of short term loans lenders that advance cost friendly loans to SMEs without paying too much attention to their credit reports have cropped up. Most of these are online based and will only pull your credit report for verification purposes.
These seek to offer a balance between banks and the payday lenders whereby unlike banks, they will still advance you loan services while overlooking your bad credit report. And unlike the payday lenders, they offer lower interests and are more straightforward in calculating the cost of the loan with highly flexible terms of payment.
While a credit line or a loan may sound like the best option available, it is worth mentioning that in most cases the easiest borrowing vehicle for any new company would be a Busines Credit Card. keep in mind that if you are starting your business you might want to build the best credit score possible. If you take care of it and make sure all your payments are done on time, this will help you secure other borrowing products later in life.
Note
: A bad credit score and limited business cash flow should not force you to settle for highly priced payday credit services with unrealistic payment terms or sell company equity. There is always a third option, the
small business loan
providers with less complicated terms and even less emphasis on credit score ratings.
What are the pros and cons of small business loans?

Pros

Relatively more affordable compared to business loans
Offers more flexible payment terms compared to payday lenders
Most have a near-instant loan processing time
Will overlook a 'bad' credit score if it is backed by solid cash flows and reasonable collateral
Most have highly transparent loan fee structures
Helps you accelerate business growth without diluting equity through ale of company shares

Cons

Most will charge higher interests for what they consider 'low' credit score
Relatively pricier than conventional bank loans
The regular loan repayments almost always affect your business cash flow
Some don't report your repayment history to credit bureaus thus don't help grow your credit score

Criteria used to rank the best small business loan providers:

Maximum lending limit
Interest rates on loans
Processing time
Borrower requirements
Repayment period offered
Minimum FICO score allowed
Types of loans offered
Customer service
Collateral required

Best business short term small business loans providers: Summary

Reviewers Choice

Available Loan Amount

$1 - Unlimited

Available Term Length

Negotiable

Representative APR

Negotiable

Available Loan Amount

$1,000 - $20,000,000

Available Term Length

12 months

Representative APR

10 to 18%

Available Loan Amount

$100,000 - $3,000,000

Available Term Length

6-18 months

Representative APR

1.5% and 8.99%

Best business short term small business loans providers:

 

1. Lendio - Custom Interest rates

Lendio is not your typical small business loan lender. Rather, it is a business credit marketplace with one of the most diversified types of loans we have come across so far. Here you can apply for merchant cash advances, different types of credit advances and unspecified short and medium-term loans.

It connects you to a pool of lenders who vet your business and check on your personal credit score to determine the interest rate at which they should advance you the loan. And most of these are willing to advance your credit even when you have a credit score of 550.

One of the most interesting features about Lendio is that their services are free and lets you prequalify for different types of loans. It also presents you with multiple offers from different lenders and gives you a chance to choose the terms and interests you are most comfortable with.

Prequalification requirements here include:

A credit score of above 550
Must have been in business for more than six months
Have cashflows of above $10,000 per month

You can borrow between $1k and $5 million
Free loan review and prequalification process
Accepts relatively low credit scores

The $10,000 ash flow and 6 months of business requirement locks out startups

2. LendingClub - 4.99% to 29.99% Interest

LendingClub is a peer to peer lending site that specializes in advancing loans to small and medium enterprises. Here you can borrow between $5,000 and $500,000 and pay back within one or five years.

The loans offered on this peer-to-peer lending site are fixed rate with rates ranging from 4.99% to 29.99% depending on a host of factors like your credit score, business revenues, and repayment duration.

Some of the most unique features about the P2P service provider include the fact that you don't need collateral for loans less than $100,000. They will also match you with client advisor to help you navigate through the site and work around the necessary loan requirements that speed up the loan review process. Ideally, funding here may take between one and five days.

Loan qualification requirement:

Must have been in business for at least 12 months
Loan applicant must own at least 20% of the business
Minimum annual revenue of $50,000
A personal credit score of 600+

Stellar client support – rated 'A' on Better Business Bureau
No prepayment penalties on early payments
Funds a wide variety of loans from inventory purchase to emergency repairs

Not available in all states
Not start-up friendly

3. OnDeck - 9.99% to 13.99% Interest

The most interesting thing about OnDeck is the fact that loan processing here may take less than a day. You are also exposed to different types of both short and long term business loans of between $5,000 and $500,000. Either of these loans is advanced at a fixed annual interest rate that starts from 9.99% or at an annual percentage rate that starts from 13.99%. The loan term ranges from 3 to 36 months.

OnDeck makes it possible to automate loan repayments into "micropayments" that are paid in daily or weekly in a bid to minimize defaulting cases. Their loan application process is also rather straightforward as you can apply online or over the phone and have the answer to whether you qualify for the loan or not in minutes.

What do you need to qualify for an OnDeck small business loan?

The business owner must have a credit score of 500+
Have been in business for more than 12 months
Post n annual minimum revenue of $100,000

Excellent customer service with an A* BBB rating and 9.8 Trust Pilot score
Highly transparent loan pricing
Relatively fast loan processing time

One may consider the interest rates relatively high for a stable business

4. Loan Builder - Custom Interest rates

If you are looking for flexibility, you will like the PayPal-owned Loan Builder, an online based small business loan lender. Unlike most other small business loan lenders on this list that have fixed minimum and maximum loan limits and fixed rates, loan builder lets you customize both the loans amounts and interests.

As the name suggests Loan Builder is an online platform where you can 'build' your loan to a predetermined limit by constantly tweaking the amounts required and examining how it affects both the interest rates and repayment terms.

Loan Builder's borrower requirements:

A business owner must have a credit score of 550+
Your business must be located in the United States
Biased towards PayPal Businesses that have been in operation for more than 9 months
Reported a business revenue of $42,000

Highly customizable
Friendly borrower terms and conditions like low credit score acceptance
Has the backing of one of the largest multi-national payment processor

Only accessible to businesses with PayPal business accounts

5. Funding Circle - 4.99% to 27.99% Interest

Broad qualification requirements, competitive loan repayment terms, and attractive interest rates are some of the most unique factors about Funding Circle's small business loans. Here, a small business owner can access loans of between $25,000 and $500,000 and pay back within 6 months and 5 years. Interest rates on loans here start from 4.99% but can reach the highs of 27.99% per annum. You should also note that the peer to peer lender doesn't penalize early payments but imposes a 5% charge on late payments.

Like most other peer-to-peer lenders, Funding Circle is an online based loans marketplace where you get to submit a loan request that is then funded by a pool of accredited lenders. It may, therefore, take less than 24 hours or a few days to fully fund your request depending on such factors as your credit score and business turnover.

What are funding Circle's borrower requirements?

You need a credit score of 620+
Your business must have been in operation for more than two years
No criminal history or record of bankruptcy

Available in both North America and Europe
Offers the services of a loan specialist to help you get your documents in order
Straightforward application process and charges

Relatively high credit score requirement
One might also consider the maximum loan of $500,000 quite limiting

6. Kabbage- 1.5% to 10% Interest

First off, Kabbage does not review your credit score when making the decision on whether to advance you a loan or in determining the interest rate. It, therefore, doesn't maintain a minimum credit score on its list of borrower requirements and is thus best suited for business owners with incredibly low scores.

Here you can apply up to $250,000 and choose a 6-, 12-, and 18-month repayment plan. Interests range from 1.5% to 10% of the principal amount and are dependent on such factors as the amount of loan and the preferred repayment period.

What are Kabbage's borrower requirements?

Business must have been in operation for the past 12 months
Post annual revenues of $50,000 or $4,200 per month for the past three months

No minimum credit score required to access loan services
Relatively fast loan application reviews and processing time
Doesn't penalize early payments

One may consider their interest rates and late payment charges high

7. FundBox - 4.66% to 8.99%

FundBox remains one of the most recent entrants into the world of small business financing and caters for the low volume businesses. Like Kabbage, FundBox doesn't review your credit score when you apply for a loan. They, therefore, don't have a minimum credit score that you must fulfill before accessing loan facilities and neither do they use it as a base to determine interest rates. Here you can borrow between $1,000 and $100,000 and pay back in 12 or 24 weeks.

The interests charged on Kabbage's platform range from 4.66% to 8.99% on each weekly payment. More of its rather unique factors include what their website refers to as lightning speed loan application process with the promise of getting a response about your loan application request in less than three minutes and full funding in less than 24 hours.

FundBox borrower requirements

Business must have posted minimum annual revenue of $25,000
Must have been in operation for the past six months

Grants you access to a wide range of small business loans
No emphasis on credit scores in determining your creditworthiness or interest rates
Biased towards new and low-volume businesses

One might consider their interests high and repayment period steep

When do you need the services of a small business loan provider?

When you have a bad credit report:

If you approach a bank looking for a short term loan for your small business, the first step to analyzing your creditworthiness is checking your credit score. This means that even with good business cash flow and assets to back the loan, most conventional banks will either turn you away or demand unrealistic interest rates. Most small business loans providers are however always open to businesses with solid cash flows.

When you need cash fast:

We all know how bureaucratic loan processing by a bank can get. And all these are hidden in the phrase 'processing time' that often drags on for days on end. What do you do when you need cash immediately to enter into a profitable deal, pay for inventory or sort emergencies? You turn to the small business loan providers with faster, near-instant, loan processing speeds.

When you have an overdrawn checking account:

If you run a checking account, your bank may offer you overdraft services to a certain limit, but at a higher interest rate. For instance, if you wrote an overdraft check, most banks will charge you about $35 dollars for the first six days and $5 for every other day the overdraft remains unsettled. When you have maxed out the overdraft or just consider their interest and additional charges exorbitant, you might want to consider the small business loan lenders.

When you want to sort small business expenses:

While some business expenses like electricity bills, rent, car repairs or even machine maintenance may seem small, they just can't wait until the next check. Most have to be cleared as soon as they fall due. Most small business lenders offer credit packages specially designed to address such emergency bills.

When you have maxed out your credit cards:

The allure of spend now pay later can be quite tempting even for small business administrators. It has in more instances than one seen most run a tad bit wild with the plastic. But with the interest on credit card debt averaging 15%, you don't want to be stuck with this loan for long. You might, therefore, have to turn for the relatively more affordable small business loan lenders for advance to clear out this loan.

How do you decide on the best small business loan provider for your business?

Evaluate your need for the loan and amounts needed:

One of the first queries you have to answer when applying for a small business loan with any of these lenders is the type of loan needed. And given that various lenders offer different types of loans, the first step to identifying the best financing for your small business should be matching the type of loan needed with the most appropriate lender.

Interest rates:

The only reason you are going after a small business loan lender that keeps monitoring your creditworthiness and business revenues and not a payday lender that only needs collateral for the loan is their low interests. It is therefore imperative that your search for a financier starts with evaluating the interest rates for your proffered lenders.

What is the maximum loan repayment period and what happens should you late on payments? What are the lender's late payment penalties and do they charge interest on early payments? More importantly, at which point of delayed payments does your lender consider you a defaulter and what is their recourse? Examine these factors carefully by going through the lender's terms and conditions as well as their past and present customer experiences on such review sites as Better Business Bureau and Trust Pilot.

Ability to fulfill loan requirements:

Before you even fill and submit the loan application form, check whether you fulfill the borrower's requirement criteria for your preferred lender. For instance, what is your credit score, how long have you been in business and what is your current business turnover? These are basic factors that almost every lender puts into consideration when evaluating your creditworthiness and also when determining the rate at which they can advance you the loan.

Final word

Accessing loans for your small business doesn't have to be a choice between giving up equity and settling for punitively expensive credit services. Not even when you have a bad or fair credit score and running a relatively new business. The small business loan providers including peer to peer lending sites and loan marketplace have made it possible for entrepreneurs to access short term and medium term loans at affordable prices. Whether you are looking for cash to pay for inventory, pay for emergency repairs or for business or asset acquisition, you will always find a lender willing to advance you these amounts. And most won't even pay keen attention to your credit score or borrowing history.

Glossary of Loan Terms

FAQs

What is a small business loan?

How do I qualify for a small business loan?

Do I need a good credit score to acquire a loan for my small business?

Can I get a small business loan to fund my startup?

What if I default on the small business loan?

What is the small business loan grace period before I start paying back?

How much can I borrow as a small business loan?

How long will the small business application take?

Types of Loan – A-Z Directory