LoanMart Review 2020 – READ THIS BEFORE Applying!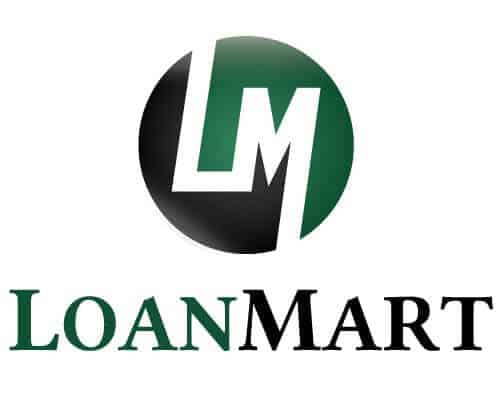 Are you currently looking for a loan, but stuck with bad credit? If so, you might be considering taking out a Payday loan. In order to avoid the crippling fees that Payday loans come with, why not take out an auto title Loan instead? This allows you to borrow funds at a much cheaper rate, albeit, against the value of the car you own.
One such provider that offers auto title loans is that of LoanMart. If you're thinking about using the lender for your financing needs, be sure to read our in-depth LoanMart review. We've covered everything you need to know, such as how much you can borrow, what the loan will cost you, whether or not you are eligible, and more!
Apply for a Payday Loan Now! | Best Payday Lender 2020

Loans From $100 to $15,000
Instant Application & Approval
Bad Credit Considered
Lenders From All 50 US States Onboard

Don't forget – although an Auto Loan usually comes with much lower APR rates than a conventional Payday loan, you are required to put the vehicle up as collateral. As such, you face the risk of having the vehicle repossessed if you default on the loan.

What is LoanMart?

Similar in nature to TitleMax, LoanMart is an online lender that specializes purely in auto title loans. If you've never come an auto title loan before, this essentially means that you borrow funds against the value of your car. In doing so, you effectively use your car as collateral, and thus, the loan is secured. This means that in the event you default on your loan, LoanMart can repossess your vehicle.

Obtaining an auto title loan with LoanMart comes with a range of benefits. Firstly, you can complete the entire application process online. Other auto title loan providers in the industry ask that you bring your vehicle in for inspection, which is less than ideal. Moreover, as you are using your car as collateral, you'll benefit from much cheaper loan rates in comparison to Payday lenders like RISE Credit or Checkmate. At LoanMart, this can range from 30% APR to 165% APR.

LoanMart offers installment loans that can be paid back in just 1 year, up to 4 years. In terms of how much you can borrow, this ranges from as little as $2,500, all the way up to $50,000. However, the amount you can borrow will depend on the value of your car, the state you live in, and of course – your creditworthiness.

What are the Pros and Cons of LoanMart?

LoanMart Pros:

✅Can be significantly cheaper than a Payday loan

✅Loans of up to $50,000

✅The entire application process can be completed online

✅Loan terms from 1 – 4 years

✅Suitable for all credit profiles

Cons:

❌ You can have your car repossessed if you default

❌ Only available in a select number of US states

LoanMart Vs Auto Title and payday loan providers, how does it fair?

LoanMart is a secured loans provider specializing in car auto title loans. Loan application with the lender can either be online or at their physical branches throughout the country. The fact that loans are secured by your vehicle means that the lender charges competitive rates with little emphasis to credit score. But how does Loanmar compare to such other car title loan providers as Titlemax, Speedy Cash and LendUp. Here are their unique features:

LoanMart

Borrow loans of between $2500 and $50,000
No credit score limit (soft check)
Loan APR on car title loan starts from 30% to 165%
Loan repayment period set at between 12 and 48 months

TitleMax

Borrow up to $10,000 (secured title loans)
No credit score check
Annual loan APR ranges from 400% – 1,000%+ (payday loans)
Loan repayment period of 30 days to 72 months

LendUp

Borrow payday loans of between $100 and $250
No minimum credit score required
Loan APR is set at between 237% and 1016.79%
Payday loan repayment period of between 7 and 31 days

Speedy Cash

Online payday loan limit is $100 – $1,500
No minimum credit score
Payday loans should be paid within 7 to 14 days depending on your pay schedule
Annual rates of 459.90% but varies depending on state of residence

How Does LoanMart Work?

While you might be fully versed in how a traditional online loan works, an auto title loan works in a slightly different way. Here's the step-by-step process that you will need to go through.

Step 1: Enter your vehicle details

The first step will require you to enter your vehicle details. This is so that LoanMart can assess the value of your car, and thus, how much they will be able to offer you. You will need to enter details such as the make, model, series, and year of your car, so make sure you have this to hand.

Step 2: Assess the loan amount

Once you've entered your car details, LoanMart will then inform you how much the car is worth, and how much they can offer you. Take note, the lender allows you to borrow up to 120% of the car's value. If you are happy with the amount that you can borrow, then you can proceed to the next step.

Step 3: Enter your personal and financial information

As noted earlier, LoanMart will determine your lending rates by a number of factors – such as the state you live in and your current credit profile. As such before you can view your rate of APR, you'll need to enter some more information. Firstly, you need to tell LoanMart your full name, address, residency status, date of birth, telephone number and email address. You also need to provide your social security and driver's licence numbers.

Next, you then need to provide some information about your employment status. This includes the amount you earn, the name and address of your employer, and when you get paid. You also need to input your current credit score (excellent, good, poor, etc), and whether you currently hold any other debt instruments.

Step 4: View your loan terms

Once you've gone through the above, LoanMart will then display your loan offer on-screen. This will include the APR rate you'll be paying, how long you can borrow the funds for, and how much you will pay in origination fees. You should also look to see how much the lender charges in late payment fees, and what its policy is regarding the repossession of your car. If you are happy with the offer provided to you, you will need to sign a digital loan agreement.

Step 5: Choose how you want to be paid

One of the great things about LoanMart is that they give you a number of options in choosing how you receive your loan funds. The easiest way is get LoanMart to transfer the funds into your checking account or savings account. Alternatively, you can also request a check, or collect the money via a Walmart or MoneyGram agent.

In most cases, once your loan is approved you should receive the funds the very next working day.

How Much Does LoanMart Cost?

The amount that you will pay on your auto title loan will range from as little as 30% APR, up to a maximum of 165% APR. Even at the upper end of the scale, this is much cheaper than a Payday loan. On average, a Payday loan will cost in the region of 400% APR, although this can even exceed 1,000% APR! On the other hand, you do need to remember that you are putting your car up as collateral, which is why the rates are lower.

The specific rate that you are offered on your loan will only be presented to you once you go through the initial application process. The good news is that you are under no obligation to proceed one you receive your offer, so simply walk away if you are not happy with the terms!

In terms of how the lender reaches a decision as to what APR rates to offer you, this will initially depend on where you live. Each state has its own regulations surrounding financing costs, which is why the rates can vary quite considerably. Moreover, and perhaps, most importantly, your rates will also be determined by your currently financial profile.

Here's what LoanMart will be looking out for:

✔️ FICO score

✔️ Monthly income

✔️ Your history with debt

✔️ Employment and home ownership status

✔️ The amount you are borrowing

Other Fees to Consider

When it comes to the origination fee, this won't be presented to you until you receive your APR rate. Once again, this will depend on the state that you reside in. The only example that LoanMart give is that in the state of Missouri, you'll pay an average origination fee of $100. This actually isn't too bad, especially if you are borrowing a larger amount.

Am I Eligible for a LoanMart Loan?

You'll be pleased to know that the eligibility requirements at LoanMart are somewhat low in comparison to other lenders. However, this is because you are obtaining a secured loan, and thus, you need to put your car up as collateral. Nevertheless, before we explore the minimum requirements in more detail, you need to ensure that you are based in a state that LoanMart is licensed to service.

You'll find the list of eligible states below.

🇺🇸 Alabama

🇺🇸 Arizona

🇺🇸 Illinois

🇺🇸 Missouri

🇺🇸 New Mexico

🇺🇸 South Carolina

🇺🇸 Utah

If you're based in one of the above states, you'll also need to meet the following requirements to be eligible with LoanMart .

✔️ You need to own the vehicle, or be close to paying it off in full

✔️ Be a permanent resident or citizen of the US

✔️ Aged 18 years and above (older in some states)

✔️ Have a valid social security number

✔️ Have a regular source of income

✔️ Have a valid US bank account

Paying Your Loan back

LoanMart offers a number of payment options for you to pay your loan installments. If you want to protect yourself from missing a payment, then you should probably set up an automatic electronic payment via your checking account. As long as you always have enough to cover the installment, you won't face the risk of a late payment fee.

Alternatively, you can also pay by mailing a check, or with a debit/credit card over the phone.  In terms of your repayment dates, this will be given to you when you are approved for the loan. You can check this at any time by logging into your LoanMart account. You'll also receive a monthly statement giving you full instructions of how you can pay.

What if I Miss a Payment?

If you miss a payment, then you will be charged a late payment fee. The amount that LoanMart charges you will be dependent on the regulations covering your respective state. Nevertheless, you'll be able to view this in your loan offer before you commit to the agreement.

As LoanMart reports your repayment performance to the main three credit rating agencies, a missed payment will all-but certainly have a negative impact on your credit score. On the other hand, always paying on time will have the opposite effect, and thus, can help improve your score.

It is important to remember that on top of incurring additional fees and damaging your credit score, you also face the risk of getting your car repossessed. While it is hoped that it will never come to this, this is overarching risk of taking out an auto title loan.

LoanMart Review: The Verdict

In summary, there is a lot to like about LoanMart. First and foremost, by putting your car up as collateral, you'll be accustomed to some very competitive financing rates. While typical Payday lenders charge an average of 400% APR, you could get a LoanMart loan for as little as 30% APR. Even at the upper end, the maximum you will pay is 165%.

Furthermore, we also like the fact that you can complete the entire loan application process online. Other lenders in this segment will ask you to bring your car into your nearest outlet for inspection, which LoanMart doesn't. It is also useful that LoanMart usually transfers your funds the very next working day, and you even get to choose how you receive them.

On the other hand, and as we always note with auto title loans, you must remember that in the event of defaulting on your loan, you could get your vehicle repossessed. Alongside crippling late payment fees and huge damage to your credit score, failing to repay your loan can lead to life-long consequences. As such, you should only take out a loan from LoanMart if you are confident you can meet all of your repayments.

Apply for a Payday Loan Now! | Best Payday Lender 2020

Loans From $100 to $15,000
Instant Application & Approval
Bad Credit Considered
Lenders From All 50 US States Onboard

 

Glossary Of Loaning Terms

FAQ:

Can I still apply with LoanMart if I have bad credit?

How much can I borrow from LoanMart?

Does LoanMart charge any origination fees?

How much do LoanMart loans cost?

What happens if I don't pay my LoanMart loan back?

US Payday Loan Reviews – A-Z Directory