Curadebt Review 2021 | #1 Debt Relief Company Or Scam?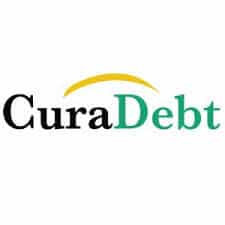 Are you currently sitting on stacks of debt across multiple providers? Whether its through credit cards, loans, or medical expenses – you might be best off looking at what a debt consolidation company can offer you. However, it might also be worth taking things one step further by using a company that can also help re-negotiate your debt.
One such example of an online platform that can cater for both of these requirements is Curadebt. If you're thinking about using the company to help reduce your debt levels, it is well worth reading our comprehensive guide first. We've explained everything from how Curadebt works, how much you can save, what its fees are, eligibility, and more.
Apply for a Payday Loan Now! | Best Payday Lender 2020

Loans From $100 to $15,000
Instant Application & Approval
Bad Credit Considered
Lenders From All 50 US States Onboard

Although Curadebt will seek to renegotiate with your creditors, there is no guarantee that they will be able to achieve this. Moreover, you need to understand that you will still be required to meet your monthly repayments while the debt relief exercise is ongoing.

What is Curadebt?

Launched way back in 2000, Curadebt is an online platform that specializes in debt relief. This means that they aim to reduce your current debt levels by renegotiating with creditors. This needs to be on unsecured debt, such as traditional credit cards or loans, and thus – this won't cover your mortgage or car lease. Nevertheless, on top of its debt relief services, Curadebt can also facilitate debt consolidation loans. This is where the lender will pay your creditor's off, and subsequently leave you with a new loan amount at a (hopefully) lower cost.

 

 

In its most basic form, Curadebt will offer you an initial consultation to assess what your current debt levels are like. If you decide to proceed with the program, the team at Curadebt will then make contact with your creditors, with the view of renegotiating a better deal. According to the platform themselves, Curadebt is able to renegotiate outstanding debts by 30-50%. This means that a $10,000 credit card debt could be reduced by as much as $5,000.

The Curadebt websites needs a MAJOR overhaul. Not only is the website heavily outdated, but it is overly complex. When we explored the content in greater detail, Curadebt lists multiple services that are all one of the same thing, albeit, they label each service under a different name!

In order to achieve these goals, Curadebt will explore whether or not the creditor has potentially made any violations in way it charges you interest. If they can, then this gives them a strong case to reduce the debt, or in rarer cases, remove it in its entirety. In return for their efforts, Curadebt will charge you approximately 20% of the debt amount you enrol.

What are the Pros and Cons of Curadebt

Curadebt Pros:

✅Great opportunity to reduce your debt levels by 30%-50%

✅Fees are reasonable

✅Debt relief package suitable for debts of $5,000 or more

✅Established since 2000

✅Team of highly experienced debt negotiators

Curadebt Cons:

❌ Overly complex and outdated website

❌ Not available in all US states

Comparing Curadebt with other high-limit online loan providers

Curadebt is not your ordinary loan service provider. It is a debt relief company that renegotiates distressed debts on your behalf and helps you lower the amounts you owe by between 30% and 50% while charging 20% in service fees. It is best for individuals looking for a consolidation loan. But how does it compare to bad and poor online loan lending platforms like LendUp, Oportun, and Advance America whose significantly large credit offers could be used to service bad debts?

Curadebt

Lender renegades debts above $5,000 and is confident they can lower them by 30% to 50%
Debt renegotiation process may take between 12 and 24 months
Curadebt charges a 20% of the initial debt amount (minimum $1,000= 20% of $5,000)
Get to pay Curadebt after successful negotiation

Lend Up

Loan amount of $100 – $1,000
No credit score check
An annual payment rate of 30% to 180%
Loan repayment period of 1 to 12 months

Advance America 

Borrowing limits $100 up to $1,000
Credit score requirements of NIL(Does not check)
Fee rate on $100 starts from $15 (state dependent)
Term of Loan 3 to 36 months

Oportun

Loan limit starts from $300 to $9,000
No minimum credit score required
Annual loan APR of 20% – 67%
Loan should be repaid in a span of 6 to 46 months

How Does Curadebt Work?

As the debt relief process can appear somewhat complicated at first glance, we've broken down the key steps that you will need to follow below.

Step 1: Obtain a free consultation

In order to get started, you'll first need to visit the Curadebt homepage. At the top of the page, you'll need to click on the FREE CONSULTATION button. You will now need to answer a range of questions so that Curadebt can assess whether or not your individual circumstances are suitable for its services.

First, select how much you currently owe in debt from the drop-down box, and select whether or not you are currently behind on payments. After selecting the state that you reside in, you will then be asked to enter your full name, email address and telephone number. To complete the initial stage of the enquiry, click on the FREE CONSULTATION button.

Step 2: Speak with a debt adviser

In the next stage of the application, you will receive a telephone call from a member of the Curadebt team. This is required because the debt relief process is a highly broad battleground, and thus, the adviser will need to discuss your financial circumstances in great detail.

You'll be asked questions surrounding the current debt levels you have, how long you have had them for, what interest rates you are paying, and whether you've ever missed a payment. On top of this, the debt adviser will want to understand your current financial profile. For example, they'll want to know if you are in employment, and if so, what your income is.

At the end of the call, the debt adviser will give you a full breakdown of what they can do for you. At this point, you are under no obligation to go ahead with the debt relief plan that is offered to you.

Step 3: Set-up a trust account

It is important to note that the debt renegotiation process is not an overnight procedure. On the contrary, it can take months, if not a couple of years before Curadebt has reached a favorable outcome on your behalf. As such, you will still need to continue making payments to your respective creditors.

In order for Curadebt to have full oversight of the debt repayment process, you will be required to set up a trust account. This is basically a savings account that you deposit funds into every month, which is then used to make your monthly debt repayments.

Step 4: Settle with Curadebt once they have renegotiated

If and when Curadebt is able to successfully renegotiate your debt levels, you will be required to pay a fee. At the time of writing this averages 20% of the enrolled debt amount. For example, if you initially started with $20,000 in debt, then you would owe Curadebt $4,000.

How Much Does Curadebt Cost?

Fully in-line with the company's outdated and overly complex website, the Curadebt platform is not initially crystal-clear on its fee structure. However, upon further exploration, fees are actually quite straightforward. In a nutshell, you will pay 20% of the debt amount that you enrol on to the debt relief program. While this might sound expensive, it's actually not a bad deal when you consider that Curadebt averages 30-50% in debt reduction for their customers.

Every customer is unique in the sense that Curadebt will seek to reduce what you owe by utilizing loop holes. As such, the amount of debt relief you are able to get will depend on a number of different factors

Let's say for example you currently have $30,000 in outstanding debt across credit cards, Payday loans, and overdrafts. Initially, this would mean that you would need to pay $6,000 to Curadebt for their efforts. However, if Curadebt is able to reduce what you owe by 50%, this would mean that you have reduced your overall debt levels from $30,000 down to $15,000. Once you factor in the 20% fee charged by Curadebt, you would have made $9,000 in savings.

Other Fees to Consider

In further good news, Curadebt does not charge any upfront fees to use the platform. In fact, you can go through the entire telephone consultation at no cost, meaning that finding out what Curadebt has to offer is risk-free.

Am I Eligible for a Curadebt Loan?

Much like in the case of other debt management companies like Personal Loan Pro, Monevo, and Avant – it will come as no surprise to learn that the eligibility threshold at Curadebt is low. In fact, there are only three main factors that you need to take into account – your location, the size of your debt, and the type of debt you hold.

Let's break these three factors down in more detail.

✔️ Your Location

Unfortunately, Curadebt is not available nationwide. In fact, the service is only available in 15 US states. Check out the list of eligible states below to find out whether or not you qualify.

🇺🇸 CO

🇺🇸 CT

🇺🇸 GA

🇺🇸 ID

🇺🇸 IL

🇺🇸 KS

🇺🇸 ND

🇺🇸 NH

🇺🇸 SC

🇺🇸 VT

🇺🇸 WA

🇺🇸 WI

🇺🇸 WV

🇺🇸 PR

🇺🇸 VI

 

✔️ Size of your debt

Although there is quite the disparity across third-party platforms on the minimum debt size to qualify, Curadebt themselves state that this needs to be at least $5,000. This essentially means that the minimum fee that Curadebt are happy to work to is $1,000 (20% of $5,000).

✔️ Type of debt

Finally, it is also important that you make some considerations regarding the type of debt that you currently hold. To make things even more complicated, the types of debt that Curadebt can assist with can vary depending on the state that you live in. For example, certain states will not cover Payday loans, while others will.

Nevertheless, your debt can't be secured, meaning that you initially provided collateral to get the financing. This typically includes auto loans, car leases, and of course – mortgages.

Generally, you should be OK with credit cards, personal loans, lines of credit, and overdrafts. Ultimately, when you go through the telephone consultation, the Curadebt adviser will explain what they can and cannot help with.

Is Curadebt Safe?

Although the Curadebt website looks somewhat murky, the platform does have a reasonably good reputation in the online space. Firstly, Curadebt was launched way back in 2000, meaning that they have a trading history of almost two decades. Moreover, the company is also a member of numerous US institutions. This includes the likes of the US Chamber of Commerce, NetCheck, and the American Fair Credit Council.

Moreover, the website is at least backed by SSL security, meaning that your personal data is encrypted. Although Curadebt does ask to share your data with relevant third-party companies, you can opt out of this at any given time.

Customer Service at Curadebt

You can contact Curadebt on the following:

📱Phone: 1-877-850-3328

📧 Email: Online contact form

✍️ In Writing: 4000 Hollywood Boulevard, Suite 555-S, Hollywood, Florida, 33021

Curadebt Review: The Verdict

In summary, it is easy to see why potential clients of Curadebt are somewhat sceptical when they first visit the platform. The website is not only severely outdated and basic, but the information offered by Curadebt is really contradictory. For example, a major pain-point of ours is that the platform lists multiple services, even though the services are practically the same thing. To clarify, Curadebt is involved exclusively in debt relief and debt consolidation.

Nevertheless, with that being we still think that Curadebt is an excellent option if you are looking to reduce your debt levels. Even at a fee of 20%, it's likely that you will make considerable savings. This is especially true if the platform is able to meet its claims of averaging 30% to 50% in debt reduction.

Ultimately, the knowledge and expertise that the team have in debt-related regulations is second-to-none. They will typically exploit legal loopholes that no consumer would be able to identify, and thus, the platform offers good value.

Apply for a Payday Loan Now! | Best Payday Lender 2020

Loans From $100 to $15,000
Instant Application & Approval
Bad Credit Considered
Lenders From All 50 US States Onboard

FAQ:

What credit scores will Curadebt consider?

How much does Curadebt cost?

How long will it take Curadebt to renegotiate my debt?

Do I still need to make my monthly payments when I use Curadebt?

How much can Curadebt reduce my debt levels by?

US Payday Loan Reviews – A-Z Directory