Mintos Review 2020 | How Its Works, ROI And Safety Of Funds
The money lending market has seen drastic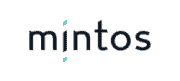 changes in the past few decades, mainly because of more start-up companies using technology to provide more efficient and low-cost solutions. One of the results of this is peer-to-peer lending. Since the P2P lending market exceeded US$26 bn in 2015, most investors and borrowers prefer to use it compared to other money lending scenarios. As it offers a win-win situation – the borrower gets money fast and without much hassle, and the investor gets above market interest rates. The global peer-to-peer market worth is expected to grow up to $897 bn by 2024.
In this Mintos review, we examine the functionalities of the largest peer-to-peer marketplace in the European region to help you decide if it is the best platform for you.
Borrowers today prefer p2p lending as traditional bank lending has been notoriously hard for small businesses to access. Investors are also more likely to lend to those who would normally struggle to qualify for traditional loans. Click
here
to learn more about this and how
peer to peer lending
works.
What is Mintos?

Mintos is a global peer-to-peer lending marketplace based in Riga, Latvia. Since launching its operations in 2015, it has grown rapidly and risen among the ranks to be the largest European P2P lending marketplace with over 38% market share, and according to them, it is 'the world's largest marketplace of its kind'.

Three years after its launch, its revenue increased more than four times to over €2.1 million in 2017. That is also the first time the platform made a profit, turning in €196,000 net profit. This shows that their model is working. 2018 was a better year for them as investments tripled on the platform to over 4.8 million new loans compared to 1.6 million in 2017. However, in 2018 it was only marginally profitable, the numbers falling to €13,496. According to the CEO and Co-founder Martin Sulte, the growth is currently more important than profits and they will continue to invest in technology and products.

Instead of originating loans itself, Mintos works with external loan originators who sell their loan shares on the platform. Making it a p2p marketplace. This makes it an interesting platform for investors as it gives you exposure and the opportunity to diversify in loans from different countries. Currently, the platform provides loans from 63 loan originators operating in 29 countries including Estonia, Finland, United Kingdom, Kenya among others.

The platform has been named the 'Most Influential Start-up' at the Spanish Fintech Awards 2018. It has also won the People's Choice award for three consecutive years, 2016, 2017 and 2018.

The platform has facilitated investments of more than €2.5 billion in loans since launching in 2015. It has over 147,577 registered investors from 70 countries, each investing an average of €4700. To date, Mintos have raised over €7 million to facilitate its growth including €5 million it raised in November 2018 to develop and provide users with personal IBAN accounts and debit cards.

That means it will be getting into the already crowded digital banking market soon. They aim to use the accounts to enable investors to make transactions online and withdraw money by ATM. Mintos expects to receive its e-money license at the end of the 3rd quarter 2019.

Is Mintos a perfect fit for you? Read on

Mintos Pros

Huge loan volume – when I started writing this review, Mintos had 348,760 loans in the primary market and 400,063 in the secondary market.
Huge number of originators – the platform has 63 originators currently; this makes it possible to diversify your investment
Predefined strategies for new investors
It has an Auto Invest feature that makes it easy to use with minimal manual input
It has an active secondary market
It offers a buyback guarantee for some of the loans
The platform does not charge any investment fees
It has a successful business model – the business made a profit in 2017, just three years after launching

Mintos Cons

The platform charges a currency exchange fee if you invest in a different currency
Interest rates are not stable – they can go down
Auto invest is not easy to set up if you are new to investing
Status reporting on the recovery of defaulted loans is not the best
Some loan originators added to the platform are small and unproven
Tax reporting is not customized for all countries – some investors get a general template.

How Mintos Works

Mintos is a peer-to-peer marketplace. It does not originate loans or connect borrowers directly to the investors. Instead of listing its own loans, Mintos work with different loan originators (lending companies) who offer their already funded current loans to investors. This is what makes it much easier for them to scale.

Borrowers apply for the loans from the loan originators who evaluate their risk and issue the loans at their own interest rates and from their own funds. When the loans are later listed on the Mintos marketplace, you invest in claim rights against a borrower based on the assignment agreement. You then receive monthly payments and interest.

There are more than 14 filters to use when choosing the most suitable loans. You can filter loans using the Mintos ratings, term, interest rate, loan type, country, buyback guarantee, borrower APR, loan originator, the status of the loan, amortization method, investment structure, LTV ratio, issue and listing date among others. Mintos offers loans in 12 different currencies because the originators are based in different countries.

Ways of Investing in Mintos

You can also use the different invest styles offered on the platform. Including Invest & Access, Auto Invest and Manual Investing.

Invest & Access – this is an investing plan for investors who may require their money before the investments mature. It is fully automated and to invest, you are only required to select the amount you want to invest and you will receive a portfolio of loans. Diversified across the market. The average return for this plan is 11.75%. When you need your money back, the investment will be sold to other investors. The minimum portfolio size is €500.

Predefined strategies – these are for investors who don't have time to configure auto invest. Mintos offers a 'Short Term Strategy', a Diversified Strategy and the Secured loan strategy. All with different interest rates.
Manual Investing – this is where you pick the specific loans that you feel are suitable to you manually.

Getting started with Mintos

To invest with Mintos, you need to create an account as either an individual or a company. You need a working email address to fill in the first form. In the second step, you will choose the type of account, either individual or company. You will also be required to enter your name, set a password and choose the country of residence. Agree to the term and conditions, either opt-in for Mintos' insights or not, and click register.

You will have access to the site but you have to verify your account in order to deposit, withdraw or invest funds. Before you submit verification documents, Mintos will ask about your employment, source of funds and any other information that may help identify you. You will require your passport or identity card to verify your account.

Verification is done by webcam or using your smartphone camera. Therefore, ensure the room is well lit and your name, ID number and date of birth are clearly visible on the document.
Identity verification might take up to 10 minutes.

Mintos features

Secondary market

The platform offers a secondary market for investors who would like to opt out of their investments or sell their loans at a premium. The Mintos secondary market is huge, currently, it has more loans than the primary market. The secondary market provides more liquidity and an opportunity to sell the investment at a profit.

Buyback guarantee

This is a guarantee or a promise that you will get your money back if the borrower fails to repay their loan within the specified period. The originator buys back the investment if the loan payments are more than 60 days late. However, not all originators pay interest for the time the loan was late. Also, not all loans have a buyback guarantee. Most of the loans, however, are covered. Currently, only 83 out of over 340,000 loans do not have a buyback guarantee.

Mintos Auto Invest

Like most platforms, Mintos offers an auto invest tool for investors who prefer a hands-off investment approach or those who don't have enough time to invest manually. The tool is very useful especially due to the large volume of loans available on the platform. Mintos allows you to set up multiple portfolios with auto-invest in both the primary and secondary market.

You can also use the predetermined investment strategies already set up by Mintos in the auto invest. These include:

The Short Term Strategy – this is for investors looking to invest for a few months only. The strategy includes loans with a gross annual interest rate starting from 7% and only with a term of 3 months or less.

The Diversification strategy – this is intended to provide the highest level of diversification to balance the risk and return. The average loan term is 25 months and annual interest rate starts from 8.5%.
Secured Loan Strategy – this offers loans secured with collateral and a LTV ration of less than 75%. The loans average maturity term is 40 months and interest rates start from 7%.

However, the returns provided by these predefined strategies are likely to be much lower than what you can get with a custom auto invest strategy.

To set up the custom auto invest criteria; select the currency, market, loan type, rating, buyback guarantee and the individual loan originator. Currently, there are 59 originators on the auto invest list. The interest settings are at the bottom of the page. You can select your preferred interest and term by using the slider. You can also set the strategy name, portfolio size, minimum and maximum investment into one loan, to reinvest profits, to include loans you have already invested in (not recommendable) and to diversify across loan originators.

You can change the diversification settings by clicking on 'diversification settings' near the bottom of the page next to the 'diversify across loan originators' buttons. A pie graph pop up will appear and you can change the portions of your portfolio that can be invested in one originator.

Mintos Loan Originators

The platform has 63 loan originators operating in 29 countries. The lenders that list loans on the platform have to keep at least 5% skin in the game to ensure they stay committed to the loan as they have their own money invested. If the loan amount is €1000 and the originator has 10% skin in the game, only €900 will be issued to investors on the Mintos platform. The originators will keep the €100 stake in the loan.

The originators currently provide 8 types of loans for investment. Including:

Personal loans
Mortgage loans
Agricultural loans
Short term loans
Pawnbroking loans
Invoice financing
Car loans.

Mintos assess the originators carefully before adding them to the platform. They rate them from A (safest originators) to D (defaulted originators) based on their track record, financial stability, collection methods among other criteria. However, there is still the risk of a loan originator going bankrupt. Mintos has only experienced that problem with one originator, Eurocent, which was declared bankrupt in 2018.

This emphasizes the need to diversify your portfolio across many loan originators. However, in spite of the bankruptcy, over 50% of the principal has been recovered.

How much can you expect to earn on Mintos?

The platform offers hundreds of thousands of different loans at any time every day. The average net annual return for investors on the platform is 12.01% with over €46.7 million in interest already paid to investors. What you earn will depend on your risk appetite. If you have a high risk appetite, there is the possibility of even higher returns. There are over 1000 loans currently offering over 18% – 19.5% interest.

Mintos Fees

Investing through Mintos is free of charge. Investors do not incur any charges on registration, depositing or withdrawing funds. There is also no service fee for using the platform. However, there is a fee for converting currency. This is displayed up front.

Mintos Review: Verdict

Mintos is currently the largest Peer to peer loans marketplace and definitely one of the best. The large volume alone makes it possible to diversify your portfolio across loans and reduce your risk. You can also diversify your investment across originators to reduce the impact or risk if one goes bankrupt. Mintos adds originators regularly and they will notify you so you can adjust your criteria.

The huge number of loans and originators may make it hard for new investors to invest, however, the site also has a lot of filters to help them narrow down their options. Some loans offer buyback guarantee which is good enough for most investors. The platform works great whether you are a beginner or an experienced investor. It is worth a try.

FAQs

Who can Invest in Mintos?

Is income from Mintos taxed?

What happens if Mintos goes out of business?

What amount can I withdraw?

Will I be charged for a withdrawal?

Is it possible to invest in other currencies if I have Euros in my account?

Peer 2 Peer – A-Z Directory