SoLo Funds Loan Review 2020 – READ THIS BEFORE Applying!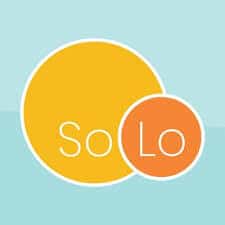 When you have a financial crisis, a short-term lending solution can come to the rescue. SoLo Funds offers precisely that using an alternatively approach.
But before you sign up for the service, there are things you need to keep in mind. On our comprehensive review of the platform, we will let you know all there is to know about SoLo Funds.
Ultimately, you will be able to base your decision on solid research and determine whether it is right for you.
Apply for a Payday Loan Now! | Best Payday Lender 2020

Loans From $100 to $15,000
Instant Application & Approval
Bad Credit Considered
Lenders From All 50 US States Onboard

SoLo Funds supports peer-to-peer lending and borrowing, allowing you to access funds at no interest. Instead, you get to choose the tip you want to pay on the loan and set a timespan for repayment within certain limits. Failure to repay in time could however get you reported to credit bureaus and negatively impact your credit score.

What is SoLo Funds?

SoLo Funds is a peer-to-peer lending platform that seeks to connect lenders and borrowers to affordable financing options. It specifically facilitates access to funding below $1,000 but above $50.

The platform was founded by a team whose lead is known as Travis Holoway. They came up with the idea of peer-to-peer lending back in 2015 to address a real need.

Family members and friends would often borrow money from them but there was no reliable platform for facilitating the transactions, particularly for amounts lower than $1,000.

Though payday loans and other short-term options fit the bill, they were a costly option and in many cases, predatory. There was a niche in the market and therein was an opportunity. It became fully functional in April 2018.

In order to access the service, both lenders and borrowers need to download a mobile app from the App Store. However, it does not work with an interest system as most other lenders do. Rather, borrowers set their own tips and even propose a repayment period.

Pros and Cons of a SoLo Funds Loan

Pros

Community-oriented lending and borrowing platform with no interest and no fees
Borrowers set an optional tip which they can afford
Borrowers choose their own repayment period
Loan rollover provision at minimal fee in case of missed payment
Rollover fees go to the lender, not the platform
Lenders can report defaulters to collections thanks to the signed promissory note
A loan on the platform could turn into a gift

Cons

No guarantee that you will find a lender to finance your loan
In case a lender reports a borrower to collections, their credit scores will take a big hit
Loans have short repayment periods between 14 and 30 days
Though a larger tip would be advantageous in securing a lender, it could become costly
You cannot be both a lender and a borrower at the same time

Comparing SOLO Fund loans with other personal and installment loan providers

SOLO runs a peer-to-peer platform that's designed to provide small short term loans to both poor and bad credit borrowers. It connects lenders to borrowers. And while the maximum loan limits advanced on this platform maybe little, SOLO takes pride in its ultra-fast loan application processing and funds disbursement. We have compared the lender with leading online payday and short-term loan providers like LendUp, Advance America, and Speedy cash and summed their key features in the table below:

Solo Funds


Borrow loans of between $50 and $1,000
No minimum credit score
Payday loan APR of up to 400%
Loan repayment period is variable depending on lender

Advance America


Offers loan from between $500 to $5000
Bad credit score is allowed
Annual rates starts from as low as 36% to as high as 299%
Depending on the state, the repayment term ranges from 7 to 26 months

LendUp

Borrow payday loans of between $100 and $250
No minimum credit score required
Loan APR is set at between 237% and 1016.79%
Payday loan repayment period of between 7 and 31 days

Speedy Cash


Online payday loan limit is $100 – $1,500
No minimum credit score
Payday loans should be paid within 7 to 14 days depending on your pay schedule
Annual rates of 459.90% but varies depending on state of residence

How does a SoLo Funds loan work?

Unlike most traditional lending options, it does not rely on the FICO score alone to assess borrowers' creditworthiness. Rather, it takes into consideration a number of other factors to create what it refers to as the SoLo score to base its assessment.

Another major differentiating factor is that borrowers get to set their own terms. After creating an account, borrowers need to enter the amount they want and how much they can tip for it. Furthermore, they need to indicate when they want to repay it and how they plan to use the money.

The repayment period ranges between two and four weeks. You may need to wait for up to 30 days for someone to come through. Once you get the funds and make repayment, your SoLo Score increases.

With time, as your score becomes better, lenders get to see that you are a worthwhile investment and may be more willing to give you funds.

A number of factors will determine how fast you receive your funds. These are the day a lender approves your request and the method they use for funds transfer. If they use a credit card, you may get your funds the same day if the approval takes place on a weekday. But if it happens over the weekend, it will reflect on Monday.

If they use ACH transfer it could take between two and four days, but if you use both methods, it might take two business days.

When the due day comes, SoLo will make a total of two attempts to collect the funds from the account you connect. If you are not unable to make repayment on the required date, you can request for a rollover.

That will give you an extra 14 days to make repayment. However, using this option will attract a fee of $5 or 5% of the principal, whichever happens to be higher. If you are still unable to repay the loan, your lender can either gift you the loan or send your account to collections.

In case they take the second option, you will have to pay a $15 fee. The platform will report you to credit bureaus and you will be banned from using SoLo Funds ever again.

SoLo Funds Lenders

If you decide to join SoLo Funds as a lender, there are some things you need to know. To get started, you simply need to download the app and start lending. Note, however, that the site imposes a $3,000 daily lending maximum and $8,000 monthly.

The biggest concern for lenders is whether or not they will get their money back. One of the provisions for reducing the risk of lending to a defaulter is checking borrowers' SoLo scores.

Moreover, when a lender decides to give funds, both parties sign a promissory note. That document is sufficient proof that a lender can use to send a report to collections if the borrower defaults.

Before reporting them to collections, a lender can extend the credit period and get the $5 or 5% rollover as they wait for repayment.

What loan products does SoLo Funds offer?

What other store services does SoLo Funds offer?

The platform does not offer any other store services.

SoLo Funds Account Creation and Borrowing Process

1.If you would like to borrow funds on the platform, start by visiting the site and click "Be a Borrower."

That will take you to a page explaining how it works. To proceed, click on "Borrow with Solo"

2. Next, you will be taken to the App Store where you can download the mobile app. Download the app and install it on your phone or tablet.

3. To become a lender on the platform, you need to follow more or less a similar procedure. But this time, click on "Be a Lender."

Read the information about lending on the platform and then click on the "Lend with Solo" tab.

Install the app on your device and start assessing borrowers so as to lend safely and make some good tips while at it.

4. Whether you are a lender or borrower, you need to follow the prompts to setup your app, create a profile and start borrowing.

The easiest way is to sign in to the app using your Facebook or Google account. Enter your name, confirm your email address and then input your phone number so as to get text verification.

5. Next, input your address, your date of birth and your social security number. Once you do that, you need to take a photo of the front and back sides of your government-issued (photo) ID.

Read through the terms of service and give Synapse Fi, a SoLo Fund partner time to verify your data.

6. You can connect bank account and debit card account to the app and start borrowing or even lending on the platform.

It's essential to be cautious during the sign up process for these products. This is because you can end up owing two to three times what you borrow on the longer-term loans, and many have difficulty repaying the short-term loans without reborrowing.

Eligibility Criteria for SoLo Funds Loan

Age 18 or above
Have government-issued photo ID
Have an active bank account
Have a debit card

Information Borrowers Need to Provide to Get SoLo Funds Loan

Date of birth
Social security number
Email address
Residential address
Phone number
Government-issued ID

What states are accepted for SoLo Funds loans?

SoLo Funds offers services across the US.

What are SoLo Funds loan borrowing costs?

There are no fees for borrowing on the platform. However, a borrower stands a higher chance of getting a lender by offering an attractive tip. Other costs include:

Loan rollover fee – 5% or $5 of the loan amount, whichever is higher
Sending an account to collections – $15

SoLo Funds Customer Support

Unfortunately, the SoLo support team does not the best reputation. The platform has a C+ rating from the Better Business Bureau. To a great extent, this is on the basis of complaints that have been filed against it.

A majority of these come from disgruntled lenders who have given out money to defaulters on the platform. Their biggest pain point is that the customer support did not do much to assist them to recover funds.

Some borrowers complain about the complex design of the app, the account creation process and general usability issues. And in most cases, the support team has not been much of help. They clearly have lots of work to do to improve their user experience for both lenders and borrowers.

Is it safe to borrow from SoLo Funds?

There seems to be no safety concerns about borrowing from Solo. The only risk would arise from being unable to honor a repayment agreement. Since this might eventually lead to getting reported to collections, it would severely damage your credit rating.

Therefore, it is only advisable to borrow funds if you are certain you can make repayment.

On the other hand, the real safety issues arise from lending on the platform. As mentioned above, some lenders have lost money to defaulting borrowers.

Its credit rating system is not a reliable base on which to assess potential buyers. As the site explains, this is a social credit score based on users' activity on the site.

Completing your profile and repaying one loan in time could give you a high score but is not an accurate measure of creditworthiness. Worse still, the platform does not explain how it calculates the score.

In case a borrower defaults and you send the report to collections, they will try to recover the money for 30 days and give you 70% of the amount. The risks may thus outweigh the benefits for lenders, in effect turning them into prey.

SoLo Funds Review Verdict

SoLo Funds operates on a highly innovative concept. Borrowers with poor credit have always been victims of predatory lenders with high fees and interests limiting their access to funding.

The platform's no fees, no interest policy makes it easy for people to access funding at cost-effective rates. And the fact that it does not use the FICO credit score to assess creditworthiness allows everyone to access funding no matter their history.

However, while it greatly favors borrowers, it creates a whole new set of problems for lenders. So far, the service provider has not put any measures in place to protect lenders from predatory borrowers.

As a result, there are complaints online filed by lenders who have lost funds on the platform, with no hope of retrieval.

All in all, SoLo funds is a great choice for borrowers who need little dollar funding at better rates than what short term creditors offer. But it would be advisable to approach lending with caution.

Apply for a Payday Loan Now! | Best Payday Lender 2020

Loans From $100 to $15,000
Instant Application & Approval
Bad Credit Considered
Lenders From All 50 US States Onboard

FAQ

Why should I submit my social security number?

How can I reach SoLo Funds customer support?

If I lend on the platform, will my earnings attract taxes?

Why should I connect my bank on the app?

Can I delete my data on the platform?

US Payday Loan Reviews – A-Z Directory