Loannow Review 2020 | How To Apply, APR, Eligibility And More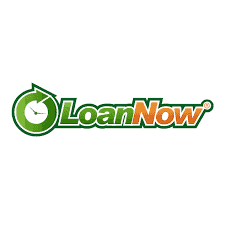 Are you in a position where you've tried to get a loan with a traditional lender, but you've been refused because your credit score is less than ideal? If so, then then you might need to consider a bad credit lender. One such provider that is active in this segment of the online lending space is LoanNow.
The US loan provider offers installment loans to those with bad credit in an application process that takes just minutes. If you are thinking about using LoanNow, be sure to read our in-depth review first. We've covered everything from the lender's fees, eligibility, loan terms, late payment fees, and more.
Apply for a Payday Loan Now! | Best Payday Lender 2020

Loans From $100 to $15,000
Instant Application & Approval
Bad Credit Considered
Lenders From All 50 US States Onboard

The rates on offer at LoanNow will vary quite considerably. In fact, you could pay as little as 29%, all the way up to 299%.

What is LoanNow?

LoanNow is an installment loan provider that operates on an online-only basis. While the lender is suited to those with less than ideal credit, LoanNow is also suitable if you have a reasonably good credit profile. For example, the lender offers loans from as little as 29%, all the way up to 299%. As such, your lending rates will be determined by your current FICO credit score, among other factors.

Unlike comparison-style platforms like Fast5kLoans, LoanNow is a direct lender. This means that when you apply for a loan, you will only be dealing with LoanNow, as opposed to being matched with a third party lender. In terms of how much you can borrow, this ranges from $1,000, all the way up to $10,000. As a short term lender, you can borrow the funds from 12 months to 24 months.

Finally, as a relatively new entrant to the online lending space, LoanNow is currently only available in a small number of US states. As the lender needs to obtain an individual license in all the states it offers loan in, it is likely to take some time before they are more wide-spread across the US.

What are the Pros and Cons of LoanNow?

LoanNow Pros:

✅Loans of between $1,000 and $10,000

✅Much better rates than a Payday loan lender

✅Pay the loan back between 12-24 months

✅Bad credit scores considered

✅Very easy application process

LoanNow Cons:

❌ Only 6 states eligible for installment loans

❌ Bad credit rates can amount to as much as 299%

Comparing LoanNow with online instalment loan providers, what are its unique features

LoanNow is an online-based bad credit loans provider specializing in installment loans. However, unlike most other bad credit lending platforms, LoanNow takes great pride in the affordability of its loan services and the fact that it offers a fairly extended loan limit. We compared alongside Opploans, Oportun, and Advance America installment loan providers and listed their key differences below:

LoanNow

Borrow installment loan of between  $1,000 and $10,000
Minimum credit score 500 FICO
Installment loan APR ranges from 29% to 299%
Loan repayment periods of between 12 and 24 months

Opploans

Borrow limit $1,000 to $4,000
Bad credit score is allowed
Annual payment rate starts from 99% to 199%
Payment period of 9 to 36 months

Advance America

Loan limit starts from $100 to $5,000
Requires a Credit Score of above 300
For every $100 borrowed an interest of $22 is incurred
Weekly and monthly payback installments

Oportun

Loan amount starts from $300 to $9,000
No minimum credit score required
Annual rates fall between 20% to 67%
Loan should be repaid in a span of 6 to 46 months

How Does LoanNow Work?

If you've ever used an online lender before, then you should know the drill, as LoanNow operates in the same way as any other online loan provider. In order to get started, you'll need to head over to the LoanNow homepage. At the top of the screen, you'll see an application box. You need to select how much you want to borrow (between $1,000 and $10,000) and for how long (between 12 months and 24 months)

It is always frustrating when online lenders like LoanNow do not state whether or not your initial application will be based on a soft or hard credit pull. This can make all the difference, as a soft credit pull will not have an impact on your FICO score.

On the next page, you will then be instructed to open an account. Simply provide your email address and choose a password. After this, you'll then need to provide LoanNow with some personal information. As is standard in the online lending arena, this will cover your full name, home address, date of birth, residency status, and social security number. You will also need to enter your driver's license number.

In the final part of the application process, you will need to provide information about your financial standing. This includes information about your employment (income, name of employer, etc) and your current relationship with debt (FICO score, current debt, etc).

When you receive your loan offer alongside your APR rate, you are under no obligation to proceed. If you think the rate is too high, then simply walk away!.

Once you submit the application, you will normally receive a pre-approval decision within less than a minute. If you are accepted, this will display your offered APR rate on-screen. To complete you application, simply sign the digital loan agreement, and then funds should be deposited in to your checking account within 2 business days.

How Much Does LoanNow Cost?

LoanNow offers loans to a full range of credit profiles. This means that depending on your current financial standing, the rates can vary quite considerably. Moreover, the specific rate that you are offered can also vary depending on the state that you live in. This is because each US state has its own regulations surrounding lending charges. Nevertheless, LoanNow loans will cost anywhere from 29% APR to 299% APR.

You won't be able to find out what your APR rate is until you make an application. This is standard in the online lending space.

When we took the time to evaluate how LoanNow reaches a decision on its APR lending rates, we found that the lender looks at a range of variables linked to your financial profile. Check out the main factors that will be considered below.

✔️ Your FICO credit score

✔️ Your annual income

✔️ Your household income

✔️ Whether you are a homeowner or renter

✔️ How much debt you currently have

✔️ If you've ever missed a debt repayment before

Other Fees to Consider

In a rather surprising move, LoanNow does not charge an origination fee. This is similar to a loan application fee, and lender's will typically deduct the fee from the amount you receive. Installment loan providers will charge an origination fee of anywhere between 0% to 5%, so it's good news that LoanNow doesn't charge anything. As such, all of your loan rates are built into the APR rate that you are offered.

Am I Eligible for a LoanNow Loan?

Although LoanNow offers installment loans to credit profiles of all shapes and sizes, it is important to note that not everyone will qualify. Before looking at the key eligibility requirements, you need to make sure you live in one of the six states that LoanNow is licensed to operate in.

Below is a list of the 6 states that LoanNow offers installment loans:

🇺🇸 Alabama
🇺🇸 California
🇺🇸 Georgia
🇺🇸 Missouri
🇺🇸 New Mexico
🇺🇸 Utah

On top of ensuring that you are based in one of the above six states, you'll also need to meet the following eligibility requirements.

✔️ Applicants typically need a FICO credit score of at least 500 to qualify

✔️ Aged 21 years and above

✔️ Have a valid social security number

✔️ Be employed with a regular income (minimum not stated)

✔️ Have a valid checking account

✔️ Be able to verify your income via your bank account

When Will I Receive my Funds?

Once you have gone through the online application process, and subsequently signed the digital loan agreement, you should receive your funds within 2 business day. This is slightly longer than other lenders in the online space such as OppLoans or RISE credit. Nevertheless, the funds will be deposited into your checking account, which normally needs to be the same account that you get your salary paid in. As such, savings accounts won't be accepted.

Take note, if you have a sudden change of heart and decide that you no longer want the loan, you still have time to change your mind even if you have received the funds. The cancellation period will depend on the specific state that you live in. Simply check the loan agreement to see whether you can cancel the loan by transferring the money back to LoanNow.

Paying Your Loan back

After you receive your loan funds, you will usually be required to make your first repayment around 30 days later. As you are taking out an installment loan with LoanNow, your repayments will be to the same value every month, on the same date. For example, if your first repayment is $250 on September 17th, then you will pay the same amount on October 17th, November 17th, and December 17th, and so on, until the loan is repaid in full.

In terms of how you can pay the money back, the only option available to you is via an electronic funds transfer. You will need to set this up with your bank, so that LoanNow can take your loan repayments automatically. This is actually the best payment option to utilize when taking out a loan, as it will ensure that you never miss a payment.

What if I Miss a Payment?

As you will be required to set up an automatic debit agreement via your checking account, if you do miss a payment, this will be because you don't have the required funds in your bank account. If you think that you might not be able to cover a monthly payment, then it is in your best interest to contact LoanNow as quickly as possible (support ticket or telephone). They might be able to offer you a courtesy due date adjustment. This means that you might get an extra few days to meet the payment, without incurring any charges.

By letting LoanNow know that you will be late with a payment, you will not only avoid additional fees, but you can avoid having the late payment reported to the main three credit agencies..

With that being said, if you do miss a payment and don't inform LoanNow in good time, then you will be required to pay a late payment fee. The reason that LoanNow do not state what this amounts to is because the charge will vary from state-to-state. As such, you'll need to check your specific loan agreement to see what the late payment charges are.

Customer Service at LoanNow

If you need to speak with somebody at LoanNow, you can contact them on one of the following support channels.

📱 Phone: (800) 437-1875

📧 Email: [email protected]

✍️ Suppot Ticket: Through your LoanNow account

The LoanNow platform does not state what times the customer service team are able to take your call, so you're best off trying during standard business hours.

Is LoanNow Safe?

LoanNow have a good reputation in the online lending space. They are fully licenced in all of the six states that it operates in, and customer reviews available in the public domain are also positive. For example, LoanNow has a TrustPilot score of 8.9/10, across over 600 individual reviews.

In term of providing the platform with your personal information, LoanNow will not pass the data onto third party companies. Moreover, the website is backed by SSL security, which ensures that your data cannot be accessed by malicious actors.

It is important to note that although LoanNow is safe, you still need to remember that failing to pay your loan back on time can lead to disastrous consequences. Not only will you face financial penalties, but late payments will also be reported to the main three credit rating agencies.

LoanNow Review: The Verdict

In summary,if you're looking for an installment loan of up to $10,000, then LoanNow appears to be a good option. The platform caters to credit profiles of all sizes, meaning that even if you have less than ideal credit, you might still be approved. On the other hand, if your credit is in good standing, you could get a highly attractive APR rate of just 29%. As LoanNow does not charge an origination fee, this is an added bonus.

We also like the fact that the application process is super easy. By spending the required 5-10 minutes filling out the online application form, you should be able to get a decision straightaway. Once you are offered your respective APR rate, you are under no obligation to proceed. The only gripe that we do have with the LoanNow application process is the lender doesn't make it clear whether or not it pulls a hard enquiry. If they do, applying for the loan is likely to appear on your credit report.

Apply for a Payday Loan Now! | Best Payday Lender 2020

Loans From $100 to $15,000
Instant Application & Approval
Bad Credit Considered
Lenders From All 50 US States Onboard

 

Glossary of Loaning Terms

FAQ:

What credit score do I need to have to apply for a LoanNow loan?

Do I need to have a job to get a loan with LoanNow?

Does LoanNow charge any origination fees?

How much do LoanNow loans cost?

What if I can't repay my LoanNow loan?

US Payday Loan Reviews – A-Z Directory