Elastic Loans Review 2020 – No Late or Early Repayment Fees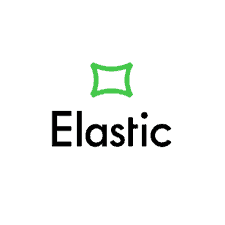 If you happen to be in a financial fix, you might be looking for a short-term lender like Elastic to bail you out. You may find this lender particularly handy if you have a poor credit score or no credit rating at all.
But before you sign up for a loan, it would be best to take some time to understand how it works and its merits and demerits.
Join us on our comprehensive review of Elastic to find out all you need to know about the service provider. With this information, you will be in a position to make an informed choice on whether to sign up or not.
Apply for a Payday Loan Now! | Best Payday Lender 2020

Loans From $100 to $15,000
Instant Application & Approval
Bad Credit Considered
Lenders From All 50 US States Onboard

If you simply need a financial backup to get you through a tight month, the Elastic line of credit might be a great choice. It has the backing of Republic Bank and lets you borrow as need arises. But it is an expensive credit option and is only available in some states.

What is Elastic?

Elastic is an online money lender, operating under Elevate Credit. Founded in 2014, the company has its headquarters in Fort Worth, Texas.

Its product, the Elastic line of credit is owned by private equity powerhouses, Sequoia Capital and TCV. It issues funding courtesy of a partnership with Republic Bank & Trust Company, which is a member of the FDIC. Republic Bank has been in existence since 1982 and is Kentucky's largest bank.

Currently, Elastic operates in 39 states as well as Washington, DC. Its core lending facility is a fee-based line of credit that ranges from $500 to $4,500. Among its key highlights is flexibility.

You can request for as little as you need and as much as your credit limit allows. When it comes to repayments, you pay back what you have borrowed in installments together with a fixed fee.

Pros and Cons of an Elastic Loan

Pros

Fee-based system offers an alternative to traditionally high interest rates
Flexible repayment options based on borrower's payday
No penalty on prepayment
Accepts borrowers who are on welfare benefit
Offers educational resources through an online learning center
Does not charge an origination fee or late fee
Platform has a mobile app which you can use to borrow on the go
Clear and transparent about its borrowing costs

Cons

Fee system can be confusing and can at times be high
Same-day funding is rarely possible limiting your options in emergency situations
Mandatory cooling off period of 20 days if you keep an outstanding balance for 0.8 years
Members of the military cannot access funding on this platform
Services are only available in a limited number of states
The lender has no brick and mortar locations

Comparing Elastic Loans line of credit against popular online loan service providers

Elastic loans isn't your model online services provider. It is more of a digital credit card – albeit with low credit limits that presents you with an online line of credit that you can draw from any time. Some of key strengths are flexibility, relatively low interest rate on balances and the fact that it is available in over 39 states. But does this line of credit fair against popular online loans offered by LendUp, Advance America, or Speedy Cash?

Elastic Line of Credit

Access a line of credit of between $500 and $4,500
No minimum credit score
Elastic Loan APR averages between 137% and 150%
Line of credit repayment rof 10 months

Lend Up

Loan amount of $100 – $1,000
No credit score check
An annual payment rate of 30% to 180%
Loan repayment period of 1 to 12 months

Speedy Cash

Online payday loan limit is $100 – $1,500
Accepts bad credit score
Payday loans should be paid within 7 to 14 days depending on your pay schedule
Annual rates of 459.90% but varies depending on state of residence

Advance America

Loan limit starts from $100 to $5,000
Requires a Credit Score of above 300
For every $100 borrowed an interest of $22 is incurred
Weekly and monthly payback installments

How does an Elastic loan work?

The lender offers unsecured personal loans in the form of lines of credit. This would mean that you do not have to use the full amount you can access once you qualify. Moreover, it means that you only need to repay the amount that you actually borrow.

It claims to provide a viable alternative to the high interest rates which often lead to long payment periods that at times exceed the original amount. Its system is fee-based and should be easier to predict.

The fees are however confusing and quite high. First, you have to pay what they refer to as cash advance fee for every withdrawal. And though it does not charge interest, you have to pay what they call a credit balance fee anytime you owe more than $10.

Fortunately though, the website has a payment calculator to help you estimate your fees when applying. Following an application, you can access funds within one or two days.

Elastic provides flexible repayment terms based on your payday. If you get your pay every week or biweekly, you can opt to make repayments weekly or biweekly. But if you get it monthly, you can make payments once a month. Similarly, if you get your pay semi-monthly, you can choose a semi-monthly payment plan. The bottom line is that you can actually choose a payment plan that precisely coincides with your payday.

Borrowers who pay off the full amount in a 10-month period or less can access the line of credit any time. However, a borrower who ends up with an outstanding balance will have to take a break before they can qualify for another line of credit.

The break usually takes 20 days after which you can reapply. It might take another 5 days before the lender can reinstate your line of credit.

A major highlight of the platform is its education system, Financial U. It contains a vast amount of educational videos. The videos seek to teach users about personal finance so as to make the best borrowing decisions depending on their financial situation.

The site's application process is quite simple and you will know almost immediately whether you are approved or not. This makes it ideal for a borrower in a tight spot financially, though they cannot access the funds on the same day.

Like most short-term lenders, Elastic does not require borrowers to meet the same stringent standards as when applying for a traditional loan. Unfortunately, it does not have any physical stores and is not available in all states.

The lender's flexibility also comes to the fore when you consider the numerous repayment options available. These range from autopay, under which the system automatically debits the required amount to one-time electronic which you can schedule online.

You can also make a debit card payment over the phone, pay through your checking account or mail a check or money order to the company.

Borrowers on the platform can access a TransUnion credit score, which you can get in the form of daily credit alerts. Together with the score, you also get to see the factors that are affecting your score so as to improve your rating. And it comes at no fee.

What loan products does Elastic offer?

Elastic only offers a line of credit as its main loan product

What other store services does Elastic offer?

Elastic does not offer any other store services.

Elastic Account Creation and Borrowing Process

1.To create an account on Elastic and get started, visit the official site and the click on "Apply Now."

This will take you to the Get Started page where you get access to important information about new account creation.

Once you have read through the instructions, start by selecting your state from the drop-down and ZIP code.

2. Enter your name, email address and create a new password. Next, enter your phone number and an optional enrollment code then proceed to the next step.

Keep on filling out the required details on subsequent pages and once done, submit by clicking "Continue."

3. After submitting, wait for a response from a representative. They will go through the application and if necessary, request for additional information.

In case they approve your loan, you will get the loan agreement via email. Make sure you go through it before you sign the documents.

In case you qualify for a loan, you can choose to get your cash through direct deposit. If you do, you may get funds in your account as soon as the next business day.

Set a flexible repayment schedule based on how much of the funds you access and your unique circumstances based on such details as your payday.

It's essential to be cautious during the sign up process for these products. This is because you can end up owing two to three times what you borrow on the longer-term loans, and many have difficulty repaying the short-term loans without reborrowing.

Eligibility Criteria for Elastic Loan

Here are the requirements you need to meet so as to qualify for the Elastic line of credit:

Be a US citizen
Be at least 18 years of age
Have an active bank account and email address
Live in a state where the service is available
Should not be in the military
Have a regular source of income
Meet the lender's credit underwriting standards

Information Borrowers Need to Provide to Get Elastic Loan

Here are some of the details you need to provide during the application process:

Name
Social security number or tax identification number
Street address
State
Date of birth
Email address
Identity verification documents

What states are accepted for loans?

Elastic offers services in a total of 39 states and Washington DC. These are:

Kentucky
Louisiana
Maine
Maryland
Michigan
Minnesota
Mississippi
Missouri
Montana
Nebraska
Nevada
New Mexico
North Dakota
Ohio
Texas
Utah
Virginia
Washington
Wisconsin
Wyoming

Note that if you live in any of the following states you cannot access the lender's services:

Connecticut
Colorado
Georgia
Massachusetts
New Jersey
New Hampshire
New York
Pennsylvania
North Carolina
West Virginia
Vermont

What are Elastic loan borrowing costs?

The fee system used on Elastic differs from that of most other short-term lenders. It includes:

Cash advance fees – 5% to 10% of the principal
Carried balance fee – $5 to $350

Based on these figures, its average APR ranges between 137% and 150%

Elastic Customer Support

Elastic has an excellent rating from TrustPilot and one of the factors contributing to this is its strong support team. On Better Business Bureau, it has an A+ rating. Most of the negative reviews have to do with high financing costs.

Always read through the loan agreement to avoid nasty surprises, most of which are usually laid out in black and white.

The customer support team is available on phone from Monday to Friday from 8:00 AM to 10:00 PM ET. On weekends, they are available from 9:00 AM to 6:00 PM. If, however, you contact them via email, expect a response within three business days.

Is it safe to borrow from Elastic?

Yes. Elastic offers a high level of reliability thanks to the fact that it belongs to the Republic Bank. The bank is responsible for all the loans on the platform, a member of the FDIC and compliant with the requirements of regulatory bodies. The platform also makes good use of security and seeks to protect the privacy of its users.

Elastic Review Verdict

Elastic is a great choice of platform for anyone who requires cash to get out of a financial emergency. It has a simple application process and straightforward eligibility requirements. And its affiliation to an established and regulated financial entity gives users confidence on its credibility.

The loan ceiling is not very high but seeing as it is a line of credit, can be accessed repeatedly and repaid as many times. Its fee system is friendly for borrowers who are in a position to repay their loans immediately or in a short span of time. But it would be a costly solution on a long-term repayment plan.

It also allows users to get an education so as to get their finances in order. They can also create a credit history on TransUnion and get access to more cost-effective forms of credit.

All in all, its flexibility and unique features make it a great alternative to most short-term credit options.

Apply for a Payday Loan Now! | Best Payday Lender 2020

Loans From $100 to $15,000
Instant Application & Approval
Bad Credit Considered
Lenders From All 50 US States Onboard

 

Glossary Of Loaning Terms

 

FAQ

Does Elastic check my credit when I apply for a loan?

Why does Elastic confirm borrowers' active checking account?

Is it possible to apply for a loan from the provider over the phone?

Can I change my billing cycle or payment due date?

What is Financial U on Elastic?

US Payday Loan Reviews – A-Z Directory