There are several advantages of taking Personal loans from online lenders. The borrower can use this money for any purpose.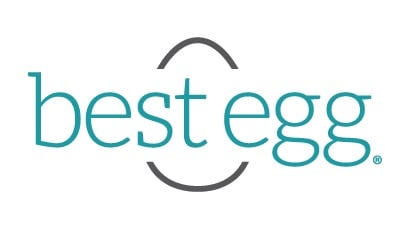 Another big advantage of personal loans is its simple application process. The whole process right from start to the documentation of loan and repayment is really simple. One can manage loan-related activities even from a mobile phone. Some online lenders transfer funds into borrower account in one day. Thus, personal loans are one of the best options for getting the funds when you are in urgent need of money.
Besides all these advantages, choosing the right online lending platform is necessary. This is because some platforms charge a higher interest rate. The application process, eligibility criteria and the delivery of loans into your account is also important to consider when taking a loan from online lenders.
To help you with that, we review Best Egg – which is popular for offering various types of personal loans to individuals. This online lending platform has funded more than $8 billion to the borrower since 2014.
Apply for a Payday Loan Now! | Best Payday Lender 2020
Loans From $100 to $15,000
Instant Application & Approval
Bad Credit Considered
Lenders From All 50 US States Onboard
What is Best Egg?
Best Egg is working on the strategy of making personal loan faster and easier. It is a trustworthy brand, which has helped more than 600,000 peoples to achieve their financial goals by providing them with personal loans. It offers various types of personal loans to individuals. These personal loans include debt consolidation, house renovation, credit card debt and so on. They have developed an easy application process and they offer loans on the next day once you receive the approval. Best Egg also offers easy installment methods to help you in paying loans. The borrower can get a loan from $2000 to $35000.

What are the Pros and Cons of Best Eggs Personal Loans?
Best Eggs Pros?
✅Best for borrowers with high incomes
✅Best for borrowers with excellent credit
✅High-Interest Debt Consolidation
✅Fast Decision Process
✅Positive Best Egg Reviews
✅No Prepayment Fees
✅Fixed-Term Plans
✅$50,000 Loans for Qualified Customers
✅Simple Interest Loans
✅No Impact on credit checking Rates
Best Eggs Cons:
❌ Strict Approval Requirements
❌ Origination Fee
❌ No Joint Loans Available
❌ Time in Business
Best Egg Loans, how does it compare to other competitive Lenders
Best Egg is an online loan lender founded in 2014. The company has loaned out more than $8 billion to 600,000+ people thus proving to be a reliable lender in times of urgent financial needs. The same praise can be given to other equally competitive lenders such as Rise Credit, Opploans, and Ace Cash Express who have also  made personal loans easily accessible to those with poor credit scores. Here is a quick comparison of the providers based on their loan limit, credit score requirement, interest rates, and repayment period. 
Best Egg
Minimum loan limit is $2,000 to a maximum of $35,000
Minimum credit score of 640+
Interests rates of 5.99% to 29.99%
Loans paid back in monthly installments stretching out up to 5 years
Rise Credit
Offers loan from between $500 to $5000
Bad credit score is allowed 
Annual rates starts from as low as 36% to as high as 299%
Depending on the state, the repayment term ranges from 7 to 26 months
Opploans
Borrow limit $500 to $5,000
Bad credit score is allowed
Annual repayment rate starts from 99% to 199%
Payment period of 9 to 36 months
AceCash Express
Borrowing from $100 – $2,000 (varies by state). 
Credit score requirements of NIL (does not check)
Fee rate on $100 starts from $25 (State dependent)
Term of Loan 1 to 3 months
How Best Egg Personal Loan Works?
Best Egg offers unsecured personal loans with the help of Cross River Bank, a New Jersey State Chartered Commercial Bank, Member FDIC. They do not take guarantees and securities from customers. Its loans are based on fixed-term plans. This means that they will create a complete schedule related to installments and interest when you apply for the loan. The interest rate will be fixed. It will not change throughout the loan term. They also take a small origination fee from borrowers.
The loan application process is simple. You can check the loan terms by filling a small loan application form. They will provide you all the details of the loan agreement after making a soft credit inquiry of your details. This inquiry will not impact your credit score. The qualification process isn't so strict. They accept clients with average to above-average credit score. The interest rate stands in the range of 5.99% to 29.99% with terms of three or five years. Individuals with a higher credit score can easily get a lower interest rate.
What is the Application Process of Best Egg Personal Loans?
Best Egg has developed a simple and easy application process. The borrower needs to visit their website to apply for a personal loan. The online application is short and straightforward. It requires only a few minutes to fill the form – the platform will provide a real-time decision regarding acceptance or rejection.
You just need to click the "Get Started" button which is located on the home page. Once you click on that button, the website will take you to a new page where you have to add email. After providing the email address, Best Egg will send you an offer code. Once, you received an offer code in your email, you'll need to add that code to the Best Egg home page.
After that, the platform will display a new form – where you have to add basic information. This information includes:
Loan amount
Loan purpose
Name
Address
Zipcode
Password.
Once you provided that information, you need to click the continue button. Best Egg platform will then take you to a new page where you have to provide more information. This information includes:
Employment status
Annual income
Social Security Numbers
Other loans.
Once you are done with that information, you need to click "check my rate" button. Best Egg will take a few minutes to review your profile and credit score to let you know whether your application is accepted or rejected. If they accept your application, they will show the offers with interest rate and repayment schedule. They will also show you the charges. If you decide to continue, the platform will ask you to provide more information related to the bank account and other details. They will make a hard credit check along with verifying all the documents.
If you passed the final verification, they will immediately transfer funds into your account. You have to return the loan in monthly installments according to the terms of the contract.
What Types of Personal Loans Best Egg offer?
Best Egg offers various types of personal loans. However, the recent survey shows that almost half of the customers like to borrow money for debt consolidation. Below are the types of personal loans Best Egg offers:
Debt consolidation: Debt consolidation is one of the best ways for individuals to replace their existing loans with the new loan. This way the user can consolidate several loans into a single loan to streamline the repayments. The borrower can also get a lower interest rate on a new loan. Below are the options that borrower needs to consider before applying for a debt consolidation loan:
It's good to make a list of all the debts that you want to replace with a new one.
Calculate your current interest payments to see how much you may potentially save with a debt consolidation loan.
After that, apply for a Best Egg debt consolidation personal loan.
Credit card refinancing: Credit card refinancing works for individuals who are experiencing issues in paying their credit card debts. Sometimes, the borrowers have to pay for more than two credit card debts. They can consolidate these debts into a single that. Below are the options that one need to consider before consolidating credit card debt:
First, you have to access your current debts to observe how much you will need to borrow.
You also need to calculate current interest payments to guess how much you can save by taking new debt.
Home improvement: Home improvement loans are one of the most common forms of personal loans. People take this loan for improving the outlook of their home or for adding new furniture. You can use a home improvement loan for various purposes.
Moving Expenses: These expenses can create a huge burden on your income. A personal loan is a smarter option to tackle moving expenses.
Major Purchases: These types of personal loan help people in tackling major purchases or other unexpected expenses such as medical treatment. Instead of paying out of pocket or making payments through the high-interest credit cards, a personal loan could be a good option.
Travel Loans: People always love to travel. But financial issues, prevent them from planning their dream trip. To help you with that, Best Egg offers personal loans for traveling with simple application and fast funding.
Special Occasion Loans: Special Occasion loans helps individual to cover expenses related to birthday, marriage or family reunion. These occasions can put a lot of pressure on your budget. Therefore, taking a loan with stable monthly installments can help you in reducing the burden on your budget.
Baby and Adoption Loans: Having a baby is the blessing of the god. However, due to limited financial resources, you might not be able to provide necessities to your baby. Therefore, a personal loan can help you manage hospital expenses or other needs.
What is the Eligibility Criteria for Best Egg Personal Loan?
They have clearly disclosed the eligibility criteria on the website that one needs to prove before qualifying for the loan. Below are the eligibility criteria for Best Egg personal loans:
Must be 18 years of age
19 years age restriction for residents of Alabama and Nebraska.
You must be a U.S. citizen or permanent resident
Bank account
A verifiable source of income.
The minimum credit score of 640.
They do not accept clients from Europe and other parts of the world. They only accept clients from the United States. Below are the few states that are accepted on this platform:
Alabama
Arizona
Arkansas
California
Colorado
Connecticut
Delaware
Georgia
Hawaii
Idaho
Illinois
Indiana
Iowa
Kansas
Louisiana
Maine
Mississippi
Missouri
Montana
Nebraska
New Jersey
New Mexico
New York
North Carolina
North Dakota
Ohio
Oklahoma
Oregon
Pennsylvania
Rhode Island
South Carolina
Utah
What is the Fee Structure of Best Egg Personal Loans:
Best Egg is transparent regarding the fee structure. They do not charge any hidden fee to borrowers. The highlight all the fee related to personal loans. Below are the fees that one need to pay:
The one-time origination fee will be deducted from the loan amount.
The platform also charges a late fee of $15 if you do not make a monthly installment after the grace period of 3 days.
There is a $15 returned payment fee if your money does not get processed
They will also charge a $7 processing fee for each payment to customers not enrolled in automatic payments.
What are Best Egg Large Personal Loans for Qualified Customer?
Although the loan amount limit stands in the range of $2000 to $35000, they also permit borrowers with strong credit history to attain large loans from Best Egg. They permit borrowers to obtain a loan in the range of $50000 to $150000. These types of loans are offered to only a few qualified customers. You must have a strong credit card score and a healthy monthly income to obtain a large size of loans. The minimum individual annual income needed to qualify for a large loan stands at $50,000 to $130,000.
What is the Best Egg Personal Loan Interest Rate Policy?
The platform offers a fixed plan for repayment. They charge simple interest rates instead of compound interest loans.
Simple interest rate policy means Best Egg will charge interest on the outstanding principal balance only. This shows that the borrower is only liable to pay interest on the outstanding balance only rather than the actual amount of loan. On the other hand, with the compound interest rate policy, some traditional banks and lending platforms charge interest on the principal amount.
Is Customer Support for Best Egg Personal Loans Good?
The online lending platforms always seek to offer the best customer support services. This is because borrowers always have several questions in their mind regarding loans, interest rate, and the repayment schedule. Therefore, people seek to reach the support team to find help. In the case of Best Egg, they offer a robust customer support service. The platform has developed extensive frequently asked questions segment. The borrower can easily find answers regarding the platform, interest rates, repayment schedule and so on.
The platform permits users to contact the support team through email. They don't have any instant chat feature. They usually respond to customers queries within three business days. The borrower is also eligible to contact the support team through a phone call.
Is Best Egg Safe?
Yes, Best Egg is safe for borrowers. They have been operating online lending platform since 2014. They have been following regulatory guidelines regarding consumer protection and other policies. The customer's feedback on independent websites also shows that the platform is safe for borrowers. Best Egg has received trust score of 9.6 out of 10 on TrustPilot – which is independent websites where customers left their reviews regarding their experience on any platform.
Cross River Bank provides loans on behalf of Best Egg. Cross River Bank holds licenses in the 47 states.
They also don't share your personal information with anyone. It only uses your information for the following purposes:
Assess the creditworthiness of borrowers
Contact purpose
For loan servicing
Provide you with customized site content
As described to you at the point of data collection.
Conclusion
Best Egg is one of the most famous platforms for personal loans. They offer loans in the range of $2000 to $35000. They accept clients with average to above-average credit score. The large loans are only available for customers with strong credit history and strong income potential. The loan application process is simple. It takes only a few minutes to check the rates and loan options. They offer instant access to cash once your application is approved. The repayment process and interest rate policy is transparent and clear. On the whole, Best Egg is a good platform for a personal loan.
Apply for a Payday Loan Now! | Best Payday Lender 2020
Loans From $100 to $15,000
Instant Application & Approval
Bad Credit Considered
Lenders From All 50 US States Onboard
FAQ:
Can the borrower refinance current loan?
The platform permits its clients to open two loans at any given time. However, they have imposed a certain restriction on the second loan. In order to be eligible for the second loan, your first loan must be six months old. The combined balances of both loans cannot exceed $50,000. The platform also considers many other factors before offering the second loan. These factors include your payment history, monthly income and so on.
Who is eligible to get Best Egg personal loan?
The borrowers just need to fulfill the following requirements to apply for a loan:
Be a U.S. citizen currently living in the U.S., or a permanent resident currently living in the U.S.
Be of legal age to accept a loan in the state in which they reside.
Have a verifiable personal bank account with a routing number
Have a valid email address
What does it mean to be pre-approved?
The pre-approval means that the borrower has a strong credit score along with a healthy income, which meets certain criteria that Best Egg look for in customers. The platform needs more information, such as income, that you'll submit in our application to see if you qualify for a loan from us.
How long does it take to fund the loan?
About half of its customers get their money in the bank account the next day of approval. Following successful verification, the funds are likely to be deposited in your bank account within 1-3 business days.
Can the borrower get a joint Best Egg loan?
No, the platform does not allow borrowers to get a joint loan. At this time, the lending platform only offers loans to the individual.
How does the borrower make payments?
The platform accepts payments through the following channels:
AccountInfo.com
Mail: Mail
Best Egg/ SST Lockbox
Western Union
Wire Transfer
US Payday Loan Reviews – A-Z Directory