Although United Technologies (NYSE: UTX) stock price soared 25% year to date, the shares still have significant upside potential. The stock is trading at attractive valuations while financial numbers are supporting stock price momentum.
United Technologies stock price is currently trading slightly below the 52-weeks high of $144. Analysts believe UTX shares have upside potential because of its investments in growth opportunities along with new contract wins.
Robert W. Baird has named United Technologies "Bullish Fresh Picks". The analyst Peter Arment believes investors should aggressively buy this stock to benefit from its attractive valuations. The analyst says UTX has 30%-40% upside potential.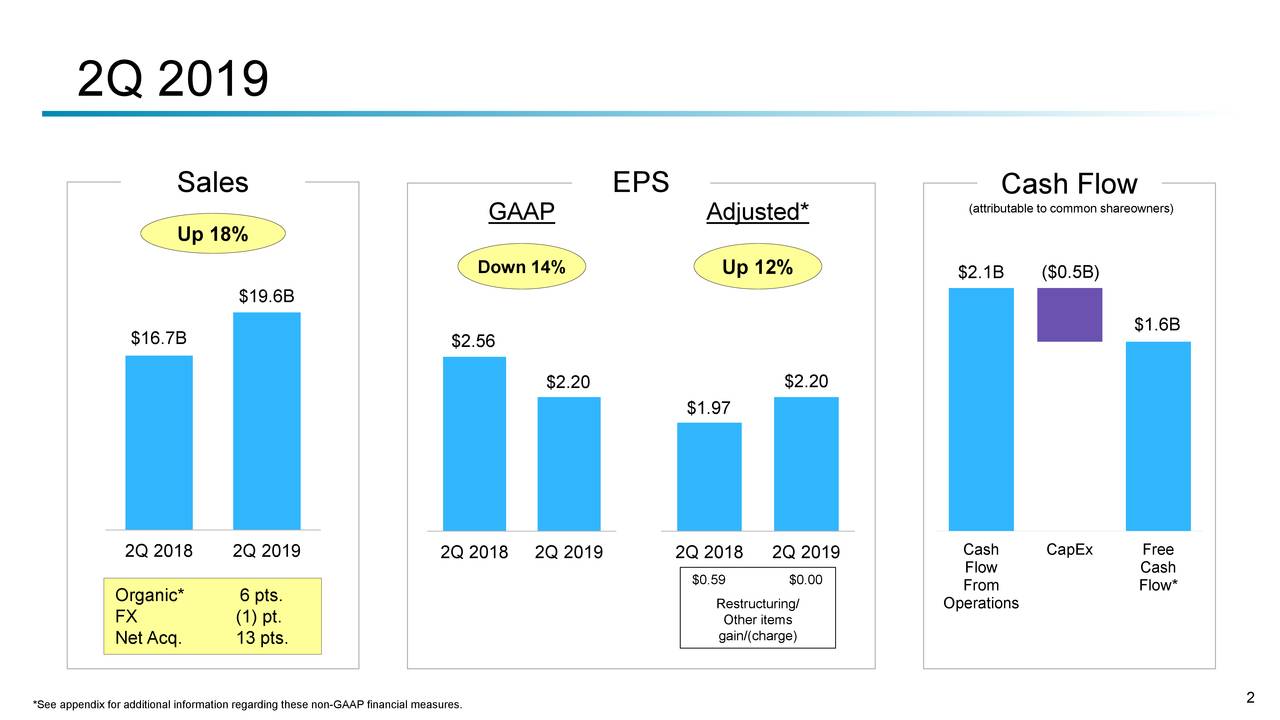 The company has generated 18% revenue growth in the second quarter compared to last year period.
It has also raised full-year outlook amid additional revenue from Rockwell Collins acquisition.
CEO Gregory Hayes said, "We continued to see outperformance at Collins Aerospace this quarter as we made significant progress on the integration of Rockwell Collins, which more than offset softness in Carrier's end markets."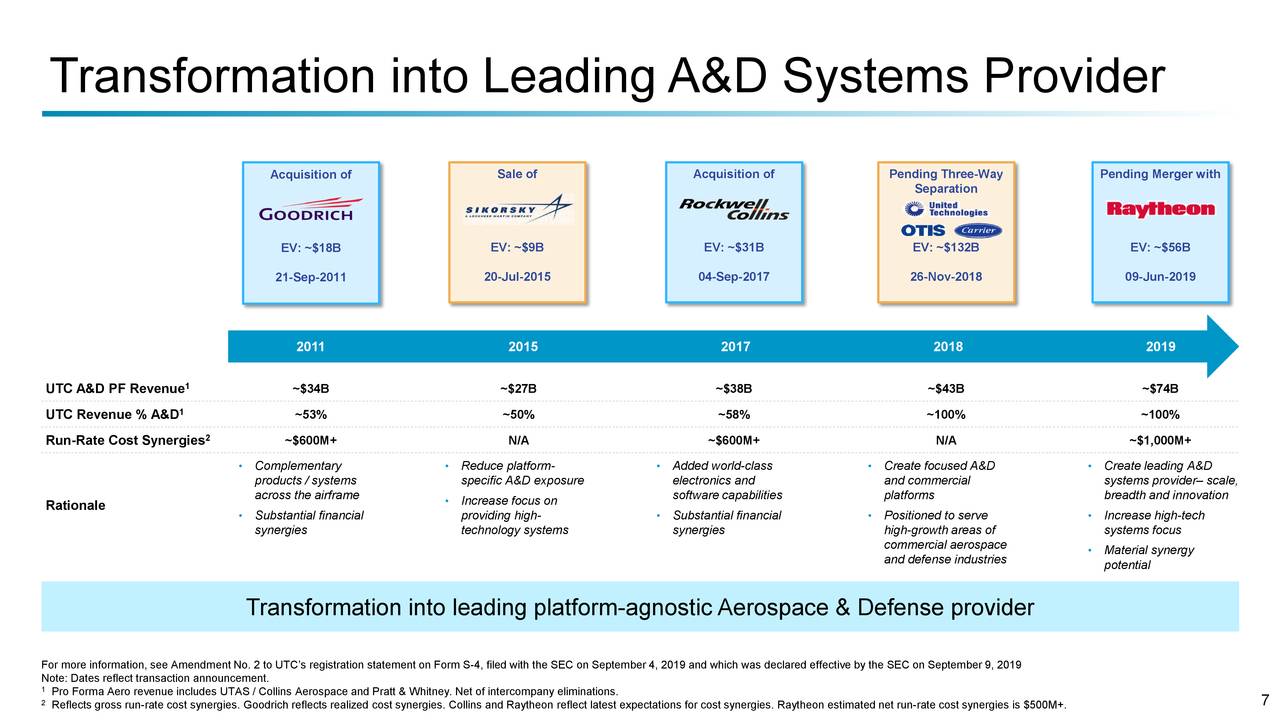 The company is seeking to establish Otis and Carrier segments as independent companies. The company is also working on the strategy of the merger with Raytheon. The merger of two big companies will create a leading aerospace and defense systems company. The merger is likely to augment its high technology systems.
The company expects to generate adjusted earnings per share of $7.90 to $8.05 in fiscal 2019. This is higher from previous guidance for $7.80 to $8.00 per share.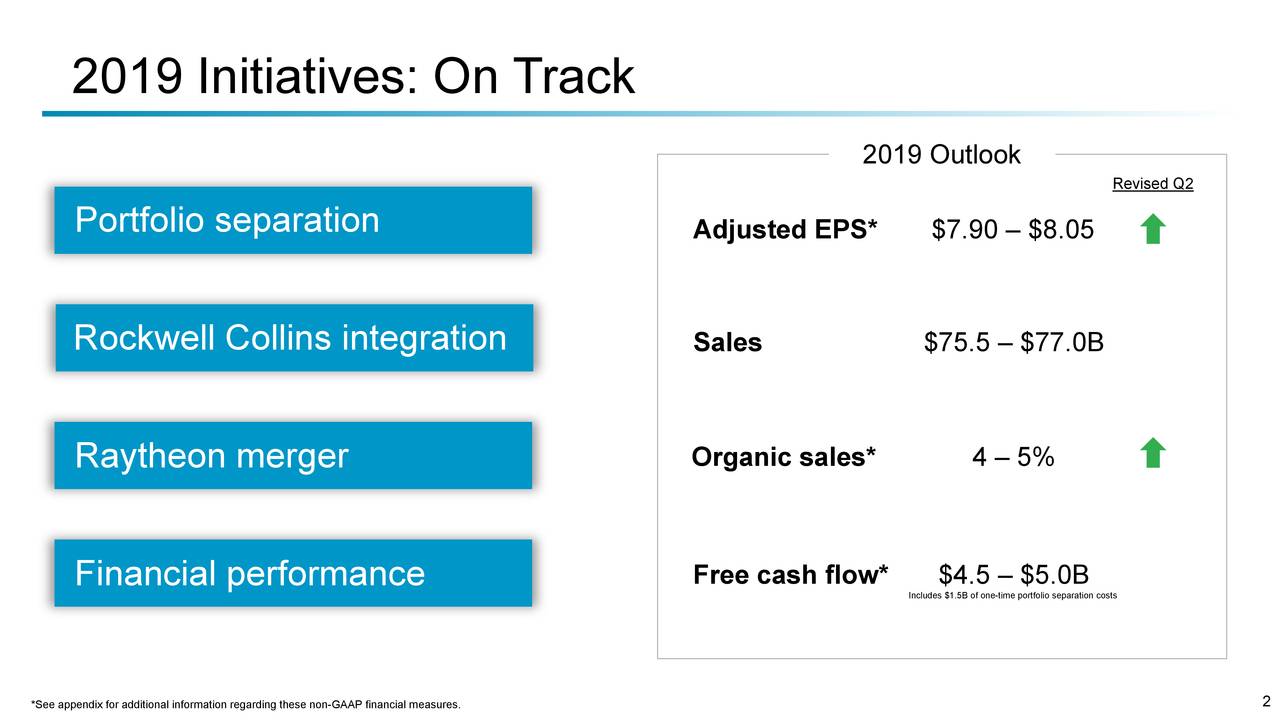 The potential organic growth of up to 5% added to earnings and revenue growth. It expects full-year sales in the range of $75.5 to $77.0 billion while free cash flows are likely to stand around $4.5 to $5.0 billion.
Overall, several catalysts are supporting United Technologies stock price upside momentum. Therefore, buying and holding this stock ahead of merger appears like a good strategy.