Advanced Micro Devices (NASDAQ: AMD) stock price rose steadily since the start of this year amid prospects for double-digit revenue growth. Its closest competitor, NVIDIA stock lost significant share price value this year. AMD stock price grew 67% since the beginning of this year; it is up close to 700% in the past five years.
Investors are wondering whether the substantial increase in its share price presenting a selling opportunity. On the other hand, some market pundits and investors believe AMD is a good stock to hold.
Craig-Hallum, for instance, thinks that AMD shares have limited upside potential, while RBC Capital has set a price target of $43 for AMD stock price.
Its innovative products launches have been adding to financial numbers and investor's confidence. For instance, Google recently announced to use AMD's Epyc processors for data centers. The Chinese companies and the majority of U.S. cloud companies are using AMD.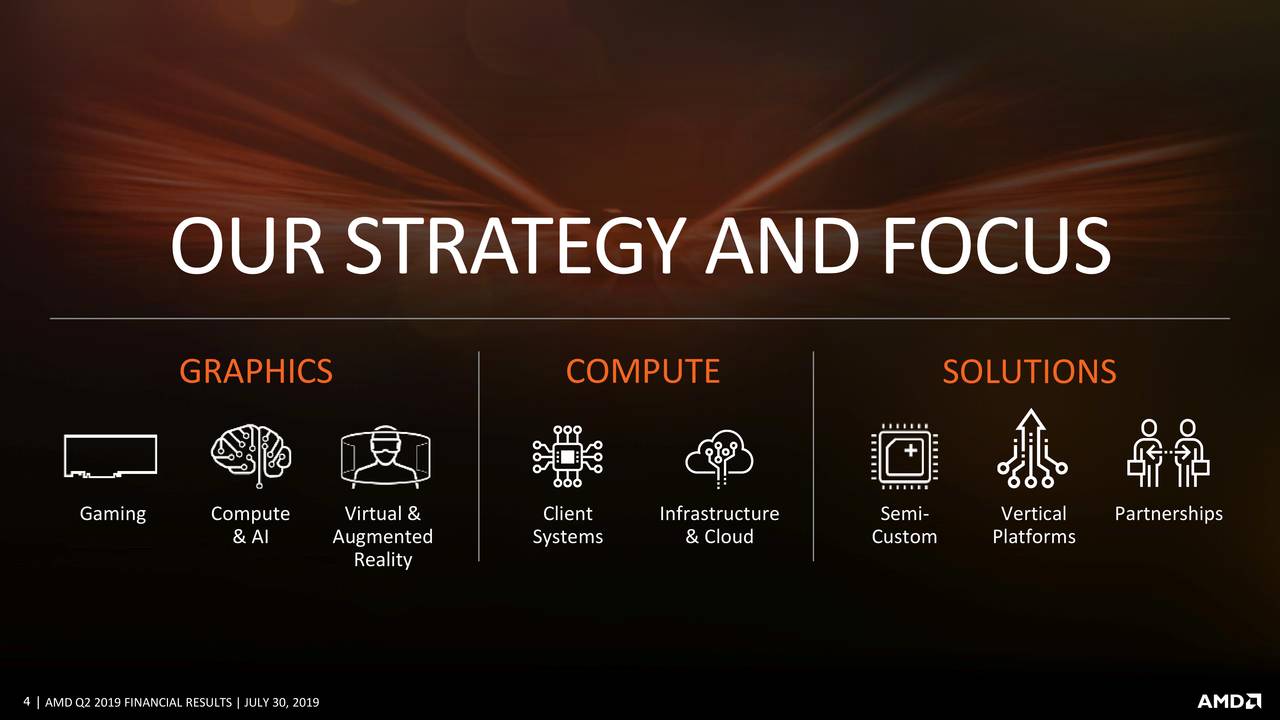 AMD president and CEO said, "We have reached a significant inflection point for the company as our new Ryzen, Radeon and EPYC processors form the most competitive product portfolio in our history and are well-positioned to drive significant growth in the second half of the year."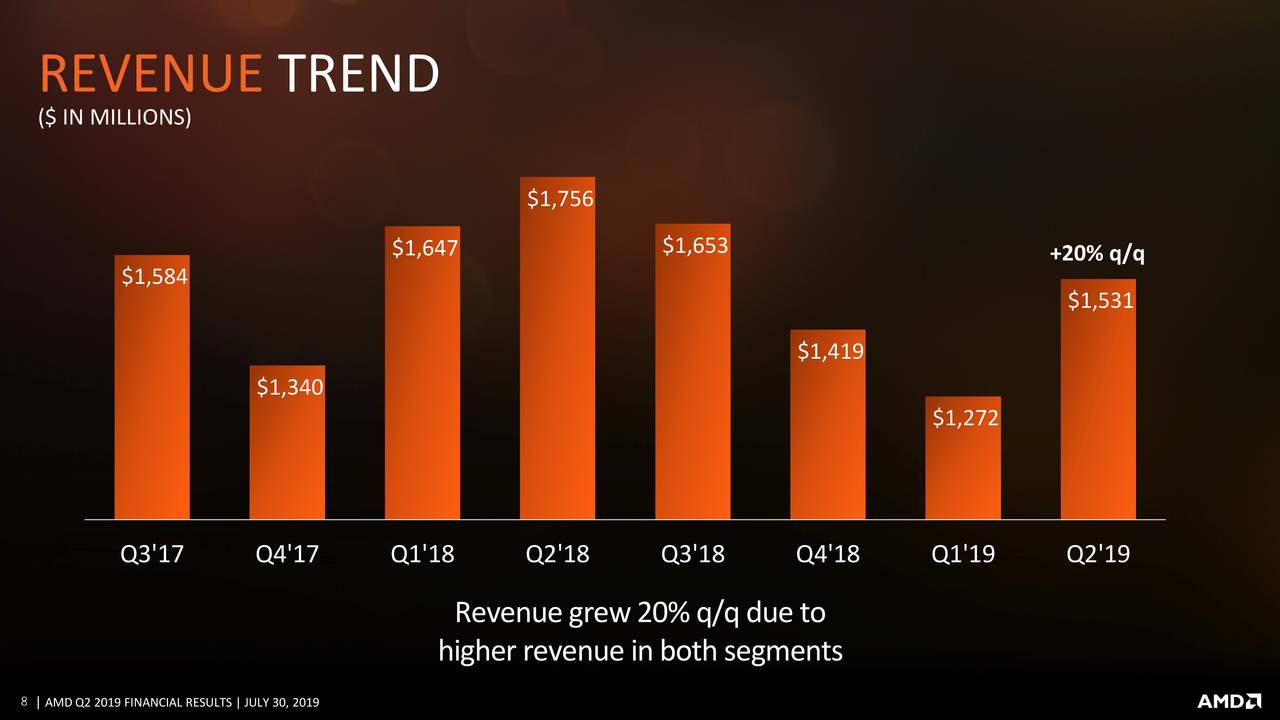 The company's second-quarter revenue grew 20% to $1.53 billion from the same period last year. On the back of robust growth in RyzenTM and EPYCTM processor sales, its gross margin of 41% increased 4 percentage points year-over-year. The company has been successfully turning revenue growth into big profits. Its net income of $35 million increased $19 million from the year-ago period.
The company expects double-digit growth in revenues in the third quarter this year. The guidance for the third quarter of 2019 stands around $1.8 billion, representing an increase of approximately 18 percent sequentially and 9% year-over-year. The company expects full-year revenue to increase at a mid-single-digit percent from fiscal 2018, thanks to new Ryzen, EPYC, and Radeon processors sales. On the whole, financial numbers and innovative product line is backing AMD stock price momentum.