MACU Review – READ THIS BEFORE Applying!
What do you do when emergency bills like car repair, a quick fix of home leakages, dental, strikes? Some of us quickly to turn to payday lenders for convenience and fast cash. Others will go for instalment loans that lenders often repay in manageable equal monthly payments. But the two mentioned options are too costly, which calls for an alternative source of credit – borrowing from a credit union. MACU is a right choice if you're looking such a lender.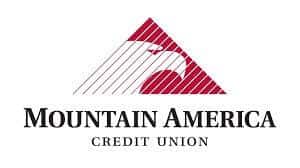 MACU offers fast credit union loans, as soon as the same day. But what makes it a compelling choice is the fact that you can skip up to two repayments in a year for an extension fee of merely $25.
So, what do you think about MACU as a lender? Do you want to learn more about its services? Well, let's take a closer look together in this comprehensive review that covers everything feature you need to know.
Apply for a Payday Loan Now! | Best Payday Lender 2020

Loans From $100 to $15,000
Instant Application & Approval
Bad Credit Considered
Lenders From All 50 US States Onboard

What is MACU?

Mountain America Credit Union is a not-for-profit a full-service financial institution with 800,000 members. It focuses on helping its members achieve financial freedom. At least that's according to the lender's website, much of which is accurate as it provides a wide range of affordable loans and other financial products at relatively affordable rates.

Its services include a complete financial package, including personal loans, student loans, business loans, mortgage, mortgage refinancing, lines of credit, retirement planning, insurance, and much more.

With over 90 branches spread across five states, the credit union offers its members great convenience. And to bring the services closer to its members, MACU has embraced online banking. Also, it has a mobile app that allows that puts your account at the palm of your hand.

A credit union often work with all types of borrowers, whether they who have fair or bad credit. But to apply for a loan, you must first become a member. They are not-for-profit financial institutions serving specific people. They could be people who live, work, study, or worship in a particular area.

What are the Pros and Cons of MACU?

MACU Pros:

Fast loan turnaround for credit union
Long term personal loan of up to 5 years.
Has multiple loan products.
Considers bad credit.
Earnings on investment
The skip-a-pay extension program enables you to forego up to 2 payments annually.
You can co-apply to benefit for a substantial amount.
It has an intuitive app.
Mobile banking.
Enjoy over 50,000 ATM nationwide
Join the union after it approves your loan.
An excellent alternative to payday and instalment loans.
You can't miss on a payment if you activate autopay option.

MACU Cons:

You've to become a member.
Membership is restricted.
Other credit unions offer better rates.
There's not much information online.
It only operates in a few states.
The $20,000 max for personal loan is relatively low.

Comparing MACU credit union with online payday and installment loan providers

Mountain American Credit Union boasts of over 800,000 members whose pooled funds are used to advance virtually any type of credit to creditworthy borrowers. This doesn't necessarily mean anyone with a stellar credit report but looks at the ability to repay the loan. But how does it compare to such popular payday and installment loan provision companies as CashNet USA, Check n Go, or Ace Cash Express?

MACU

Access different loan types of between $350 and $40,000
No minimum credit score  (soft check)
Payday loans APR averages between 9% and 28%
Payday and short term loans repayment period of up to 6 months

Cash Net USA


Borrow limit extends from $100 to $3,000 depending on the type of loan and the borrower's state of residence
Requires a credit score of at least 300
Annual interest rates starts from 89% to 1,140% on payday loans
2 weeks to 6 months payback period

Check N Go


Borrow from $100 to $500
Minimum credit score of 300 FICO
Fee rate starts from $10 to $30( depending on the State)
Payday loan repayment period of between 2 and 4 weeks

Ace Cash Express


Borrowing from $100 – $2,000 (varies by state).
No credit score check
Fee rate on $100 starts from $25 (State dependent)
 Loan repayment period of 1 to 3 months

How Does MACU Work?

The flaws of Mountain America Credit Union are not worth an alarm as they are things you can easily ignore. So, you can go ahead and submit your MACU loan application. It's even better if you want the funds in the next 48 hours, because, it's one of the fastest credit union loans around. It can funds you as fast as the same day, subject to your loan approval.

To apply for your loan, you must be eligible, as addressed in the subsequent section. You can apply online or over the phone by calling 800-748-4302. Alternatively, you can go the conventional way by visiting a local branch.

The online application can happen on the dedicated free mobile banking app or directly on the website. If you are going to use the app, download it from the site to get started. Click on loans, choose the type of loan you seek, then click Apply. Afterward, fill in the ensuing form in the following steps:

Enter your email address. You can ignore the promo code section if you don't have one. But if you do, fill it in and click Get Started.

What follows are questions regarding your credit union membership and your loan request. After you answer the questions, proceed by clicking "Continue."

Provide your personal information, and follow that with information regarding your income and expenses. Remember, this data is very critical in evaluating your suitability for the loan and the ability to repay. It's this information that MACU uses to measure the weight of the credit on your income using your debt-to-income ratio.

You can review your application and ensure the information you provide is accurate. Also, check at the disclosures, and before you click on Save and Continue, grant credit union the authority to check your credit. You can do this by checking the box and choosing you how often you wish to check your credit report.

Do you wish to apply for the loan with your spouse, a family member, or a friend? If yes, click Add Co-Applicant. Else, comment, and click Submit. It's that simple.

How Will MACU pay my Loan Funds?

Once Mountain America has processed your funds, it disburses them. As to who receives the money depends on the type of loan you applied.

For a student loan, whether education line of credit (ELOC) or private student loan, the funds go directly to the school to cater for the listed school-related expenses declared during application. These expenses may be tuition, accessories such as books or a laptop, and possibly a living cost.

As for other loans like personal loans, MACU disbursed the funds directly to your account. Alternatively, you can pick your check at your local branch.

What Types of Loans Does MACU Offer?

Mount America is not an ordinary lender. It has a range of loan products that will cater to your different financial needs. These products include:

Short-Term Loans – The best alternative to payday loans if you want quick cash to foot an emergency expense.
Personal Loans – Quickly turn to credit union personal loans if you have a need that demands your immediate financial attention, but you don't have the money. MACU helps you cover it as soon as possible with its loan product.
Business Loans – Do you need to fund your short term business expenses, or are you looking to expand? Set your business to a successful path with the union's loan package for businesses and benefit from competitive rates, and above all, quick processing.
Student Loans – If you are looking to finance an expense out of the scope of the Federal-Aid but can't figure where to get the help, turn to MACU for an education loan. What's more, you have the refinancing option.
Credit Cards Loans – Spend and pay later, isn't that the work of credit cards? Choose between three options from Mountain America, with all of them offering competitive rates.
Vehicle Loans – Acquiring a new motorcycle, ATVs, truck, RV, SUV, trailer, or even a boat? MACU has outstanding car loans to assist you in offsetting the price.
Home Loans – the option is open to first-time homebuyers, refinancing homeowners, or those seeking to use their home's equity.

The Documents You Need to Apply

To complete the above process successfully, the lender must validate your details. Mountain America Credit Union platform has automated the entire process. However, you need to provide just your contact, Social Security number, and Driver's license number.

Once you submit your application, the America Credit Union's underwriting team works on it, and a representative will call you back within a day or two to communicate their decision.

If your application goes through successfully, you are pre-approved with no collateral required, pending you submit the following documents:

Recent pay stub & bank statement to validate your income.
Proof of address, often a recent utility bill or bank statement.
Upload a copy of your government-issued ID, passport, or driver's license.
And any other document the customer support staff asks of you.

If all is well, the lender approves your requests and credits the funds to your bank account. Some people get lucky as the cash can land in their account virtually the same day they sign their loan documents.

Mountain America support staff might ask you for more documents depending on the type of loan you have applied. 

Am I Eligible for a MACU Loan?

Unlike same-day loans, payday or installment loans, which have limited operations owing to different jurisdictional laws, credit union loans are accepted across the United States. But that doesn't mean that Mountain America Credit Union is available in the whole country. To your dismay, it only operates in five states Arizona, Idaho, New Mexico, Nevada, and partly in Utah.

Being a credit union, it lends only to members. So, you have to become a member of the Mountain America Credit Union. But you can only be a member if you live in any of the mentioned qualifying states. As for Utah, only a few counties are eligible. They include Duchesne County, Salt Lake County, and parts of Uintah and Wasatch counties. You need to find out from the website if your location qualifies.

Mountain America Credit Union base your eligibility for a loan on:

Membership – MACU can approve for you for a loan, but you must join to benefit.
Credit Score – Though Mountain America has no minimum credit score, it uses it along with other factors to determine your interest rate. It offers the best APR rates to those with a good score.
Income – Income is a vital factor in telling your ability to repay the loan.
Age – you need to be aged 18 years or older to qualify for a loan

You also qualify for MACU membership if you meet any of the following:

You are a family member of a current member – a parent, child, spouse, sibling, grandparent, grandchildren, stepparent, stepchild, step-sibling, or any other adoptive relationships.
You share a house with a current member – You don't have to be closer relatives. You may be couples, workmates, or just friends.
You volunteer or work for an eligible organization.The lender lists these qualifying organizations on its website.

Repaying my MACU Loan

All the loans offered by Mountain America Credit Union, like an installment loan, are due for payment once every month until you pay off the loan. Like most lenders, the loan details are specific to individual cases.

When applying for the loan, you activate the autoplay option so that you don't miss on payment. The option automatically deducts a predetermined amount from your account each month, so you make the payment in time to avoid the late payment penalty of $15.

As though that's not enough, you can sign up for the skip-a-pay extension feature. With this option, you can skip up to two payments annually without being liable for the late payment fee or hurting your credit. However, you'll have to part with $25 for this service.

With multiple loan products, you can get confused. However, the credit union has an active customer service that can help you out if you don't seem to understand your arrangement.

How Much Does MACU Cost?

Financial experts will often advise you to go for the credit union loan, especially if you a poor credit score. If Mountain America Credit union personal loans rates are anything to go by, you can't get any better.

The company's loans have meager rates, as low as 9.24% APR. What's more, you'll enjoy more flexible terms as the lender consider more than just your credit score. However, short-term loans between $350 and $1,000 have a fixed interest of 28% over six months. They also come with a $20 application fee.

It's not very different for home or auto loans. The competitive rates on home, auto, RV, and other loans can help you have a financial breakthrough, unlike the expensive types of loans that, if not managed carefully, can sink you deeper into debts.

Note: Remember, most of these loans are tailor-made based on individual's circumstance, so the rate and terms Dick may get are not exactly what Harry may get for the same loan.

Customer Service at MACU

If there's one thing you'll like about MACU, other than its loan rates, it is its good customer service. Whether you want to report an issue, make an inquiry, or seeking an extension, the customer support guide you accordingly.

There are multiple ways to reach customer service. You can call through the toll-free at 1-800-748-4302, email Service Center representative, or call and schedule an appointment at your branch. Also, you can chat with the union's support team from 9 a.m. through 5 p.m. MT, Monday through Friday. But if you are a DIY person, the platform has lots of tips, tricks, and FAQs. On top of that, it has a YouTube channel where it adds useful videos to help you out.

MACU Review: The Verdict

Mountain America Credit Union serves its members with a range of financial products and incentives to encourage them to save and manage their money well. Members can different types of loans, including emergency loans, at an affordable rate. You should choose it for fast, flexible credit union funding, but only if you live in the qualifying Mountain State. Also, you are Pick something else if you're looking for a competitive rate or higher loan amounts.

Apply for a Payday Loan Now! | Best Payday Lender 2020

Loans From $100 to $15,000
Instant Application & Approval
Bad Credit Considered
Lenders From All 50 US States Onboard

FAQ

How do I apply a Mountain America Loan?

How much can I borrow from MACU as a short-term loan?

Is MACU a short-term loan better than a pay-day loan?

How long does it take for me to get my car title after I've paid off the car loan?

I have bad credit, will Mountain America listen to me?

What are the student loan limits?

US Payday Loans A-Z Directory