KwikCash Loan Review 2020 – READ THIS BEFORE Applying!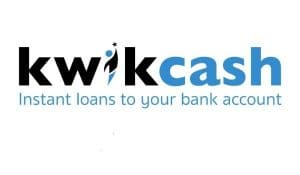 When you need a hand, financially speaking, loan service providers like KwikCash may sound alluring. While a short term loan from the platform may be a great way to weather the storm, you need to find out all you can before signing up.
With that in mind, we have carried out a thorough review of the lender to help you get the information you need.
Read on to find out everything you need to know about KwikCash and decide whether it is the best loan provider for you.
Apply for a Payday Loan Now! | Best Payday Lender 2020

Loans From $100 to $15,000
Instant Application & Approval
Bad Credit Considered
Lenders From All 50 US States Onboard

KwikCash is a direct lender specializing in installment loans and serving the state of California. The lender is flexible and transparent, and strives to make loans affordable by not charging any other fee besides the interest.

What is KwikCash?

KwikCash is an installment loan service provider offering varying loan amounts to residents of California. They have been operating since 2008 have a head office in Irvine.

Loans are accessible to all types of borrowers even those with poor credit scores.

Pros and Cons of a KwikCash Loan

Pros

Does not charge any fees on top of interests
Offers flexible monthly repayments where you can choose your own due date
Long loan terms
There is no prepayment penalty

Cons

Only limited to California
The lender performs credit checks
They automatically withdraw repayments from your bank account which may result in fines if the amount is insufficient

KwikCash vs online bad credit score lenders, how does it compare?

Kwikcash is an online based bad credit loans provider that's specializes in installment loans. The lender is also well-known for its extended loan repayment periods and relatively high installment loan limits. The loan application on the platform is also quite straightforward and borrowers get to benefit from its relatively straightforward loan application process. We have compared it with other installment loan providers like LendUp, Opploans, and Rise Credit and summed up their key features in this table.

KwikCash

Borrow installment loans of between $2,500 and $5,000
No minimum credit score
Loan APRSs change range from 165% to 220%
Loan repayment periods of between 18 and 36 months

LendUp

Loan amount of $100 – $1,000
No credit score check
An annual payment rate of 30% to 180%
Loan repayment period of 1 to 12 months

Oppoloans

Borrow loans of between $1,000 and $4,000
Minimum credit score 350 FICO
Loan APR averages between 99% and 199%
Loan repayment period ranges from 9 to 36 months

Rise Credit

Offers loan from between $500 to $5000
Bad credit score is allowed
Annual rates starts from as low as 36% to as high as 299%
Depending on the state, the repayment term ranges from 7 to 26 months

 

How does a KwikCash loan work?

Regardless of your credit score, you can get an installment loan from KwikCash. The lender offers loans ranging from $2,500 all the way to $5,000. Loan terms vary and can range from 18 months to 36 months.

That offers you ample time to get the repayment plan in order so as to avoid missed and late payments, which may affect your credit score. But it also means you may have to pay a lot more over the long run than you would have paid with a shorter term due to interests.

The amount that you can access on the platform will depend on various factors. To qualify for a high loan amount for instance, you will need to have a relatively good credit score. You would also need to have a good history in terms of timely payments.

A major highlight of borrowing from this platform is that they will not charge you any fees other than interests. Therefore, there are no origination fees, application or monthly fees.

But installment loans are usually known for their high APRs and this one is no exception. It makes use of a fixed rate framework, and its rates cannot be said to be the highest in the market. And if you are in a position to, you can make early repayment without penalties so as to save on interests.

The lender allows some level of flexibility in that you can choose your monthly repayment due date, to coincide with your payday.

Like most lenders, they will carry out a credit check before approving your loan to confirm creditworthiness. This may impact your score slightly. In case they approve your application, they will withdraw repayments directly from your account on the due date.

It is important to ensure that you have the necessary funds so as to avoid incurring late payment fees and penalties from your bank. Note that poor repayment habits will also reflect on your credit history and make it hard to access cheaper forms of funding in future.

What loan products does KwikCash offer?

KwikCash offers installment loans.

What other store services does KwikCash offer?

The lender does not offer any other store services.

KwikCash Account Creation and Borrowing Process

KwikCash makes use of a simple and straightforward application process for borrowers in urgent need of funds.

1. To start with, visit the website and click "Apply Now" then fill in a basic application form.

The form will require your personal details including address, social security number, employment details and income information.

2. You will also need to specify the purpose of the loan you want to take out and the amount you want.

3. In case they preapprove your application, someone from the KwikCash team will contact you. They will then guide you through subsequent steps.

You may have to submit some documents, which they will verify. And if they approve your application, the lender will transfer funds directly to your bank account. This may take as short as 1 business day.

It's essential to be cautious during the sign up process for these products. This is because you can end up owing two to three times what you borrow on the longer-term loans, and many have difficulty repaying the short-term loans without reborrowing.

Eligibility Criteria for KwikCash Loan

Here are the qualifications you need to meet so as to qualify for a loan from this lender:

Be at least 18 years of age
Reside in California
Have an open checking account

Information Borrowers Need to Provide to Get Loan

In the application process, you will need to submit the following information:

Social security number
A copy of your valid driver's license
Two recent paycheck stubs
A copy of the most recent bank statement
Bank account details
Address details
Income information
Employment details

What states are accepted for KwikCash loans?

KwikCash only offers services in California.

What are KwikCash loan borrowing costs?

The lender is relatively transparent with borrowing costs. Here are some of the fees you may need to pay:

APR – 165% to 220%
Origination fee – nil
Application fee – nil
Prepayment fee – nil
Late payment fee – 10%

KwikCash Customer Support

KwikCash has an A+ rating and accreditation from Better Business Bureau. However, there are no reviews whatsoever from its customers.

They have an equally high rating on Trustpilot, 9.2 out of 10, with at least 300 reviews. Most of these are positive, and they hail, among other things, excellent customer service.

Is it safe to borrow from KwikCash?

The lender makes use of a valid security license to protect the platform and the information you upload onto it. It has 256-bit SSL encryption and its staff members are not allowed to disclose borrower information, according to the privacy policy.

KwikCash Review Verdict

KwikCash is a highly reputable lender, offering great flexibility, excellent customer support and long loan terms. They offer a short application process and fast approval and funding.

As is the case with most installment lenders, their rates are on the high side, which is no surprise. The most unfortunate bit is that you can only access their services if you live in the state of California.

If you find yourself in a sticky situation financially and reside in this state, they are a good lender for you.

Apply for a Payday Loan Now! | Best Payday Lender 2020

Loans From $100 to $15,000
Instant Application & Approval
Bad Credit Considered
Lenders From All 50 US States Onboard

 

Glossary Of Loaning

FAQ

Can I get funding from KwikCash if I live outside California?

Am I eligible for a KwikCash loan if I have recently filed bankruptcy?

Are there any penalties for late payment?

What is the procedure for making an early payment?

What will happen if I cannot make a payment on time?

US Payday Loan Reviews – A-Z Directory