CreditNinja Review 2020 – READ THIS BEFORE Applying!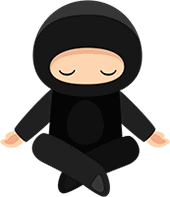 If you're looking for a personal loan in the US, the internet is now packed with online providers that allow you to complete the entire application online. One such company active in this lending space is CreditNinja. The personal loan provider offers to finance between $500 and $5,000 – although the specific amount available will depend on the state that you live in.
All of the loans offered by CreditNinja can be paid off over a number of months, and the payments can be taken from your checking account, debit card, or a check. Crucially, most CreditNinja loans can be funded on a same-day basis.
Wondering whether the lender is the right personal loan provider for you? If so, be sure to read our in-depth CreditNinja Review. We'll cover everything you need to know – such as how the application process works, who is eligible, APR rates, and more.
Apply for a Payday Loan Now! | Best Payday Lender 2020

Loans From $100 to $15,000
Instant Application & Approval
Bad Credit Considered
Lenders From All 50 US States Onboard

CreditNinja is only available to residents of 12 US states. As such, make sure you read through our section on eligibility prior to starting your loan application.

What is CreditNinja?

CreditNinja is an online financing provider that specializes mainly in personal loans. The lender allows you to borrow funds for any purpose, all of which can be paid off over a number of months. The platform allows you to complete the entire loan process online, so there's never a need to visit a physical branch to sign documents or collect your funds. Instead, you'll sign a digital loan agreement and then have the money transferred into your checking account.

CreditNinja allows you to borrow from just $500, up to a maximum of $5,000. However – state lending laws will dictate the minimum and maximum amounts that you can borrow, so be sure to check this first. Moreover, your financial standing and creditworthiness will also determine how much you are eligible to borrow.

With that said, the lender also facilitates bad credit loans, so as long as you have a regular source of income and you're a US resident, you could be eligible. One of the stand-out selling points of CreditNinja is that most applications are approved instantly. This means that you could receive the loan funds the very same day.

CreditNinja is also a notable option because of the many repayment methods it support. Ordinarily, loan providers force you to set up an electronic debit agreement, meaning that the funds will be debited from your checking account. However, CreditNinja is more flexible. You can repay the loan with a debit credit, personal check, or money order.

What are the Pros and Cons of CreditNinja?

CreditNinja Pros:

✅Personal loans of between $500 and $5,000

✅Also offers loans to those with bad credit

✅The entire application can be completed online

✅Initially performs a soft credit check when you apply

✅Offers multiple repayment methods

✅Loan funds typically transferred on a same-day basis

CreditNinja Cons:

❌ APR rates unknown until you apply

❌ Only available in the 12 US states

CreditNinja loans vs bad credit lenders, how does it compare?

CreditNinja is a bad credit lender and a personal loans specialist site that doesn't consider the credit score in deciding whether to award credit. It, however, performs a soft check of the credit report used to calculate your interest rate. The lender's key strengths include relatively extended loan limits, straightforward online loan application and fast disbursement of loans. But how friendly is this loan limit and loans terms compared to those offered by Ace Cash Express, Oportun, and Speedy Cash bad credit lenders?

CreditNinja

Borrow personal loans of between $500 and $5,000
No minimum credit score (doesn't check)
Personal loan APR ranges from 199% to 349%
Personal loan repayment period ranges from 12 to 18 months

Speedy Cash

Borrowing from $100 – $500 (varies by state).
Credit score requirements of NIL (does not check)
Fee rate on $100 starts from $26 (State dependent)
Term of Loan 14 to 30 days (for payday loans)

Ace Cash Express

Borrowing from $100 – $2,000 (varies by state).
No credit score check
Fee rate on $100 starts from $25 (State dependent)
 Loan repayment period of 1 to 3 months

Oportun

Loan limit starts from $300 to $9,000
No minimum credit score required
Annual loan APR of 20% – 67%
Loan should be repaid in a span of 6 to 46 months

How Does CreditNinja Work?

CreditNinja operates largely the same as other personal loan lenders active in the online space, such as Sofi and BetterCash. As such, you'll need to head over the CreditNinja homepage to get the application process started. Once you click on the 'APPLY NOW' button, you will be prompted to enter your first and last name, email address, and mobile number. Be sure to uncheck the box if you do not want to receive auto-dialed calls and texts from the lender.

You will then need to enter some additional personal information. This will include your date of birth, residency status, home address, social security number, and state ID number. As is the case with all online lenders, CreditNinja will then ask you to provide information about your financial standing. This includes your employment status, take-home income, and the date in which you receive your salary.

Make sure that the financial information that you provide is correct, as CreditNinja will cross-reference this with third-party sources. If it is unable to verify the information, you'll be asked to upload supporting documentation.

Once you have entered the required information, you'll need to choose how much you wish to borrow and for how long. Click the 'SUBMIT' button and wait for CreditNinja to make a decision on your application. This rarely takes more than 30 seconds. If you are pre-approved, you'll see the loan terms displayed on-screen. This indicates how much you need to repay each month, alongside the respective interest rate.

If you're happy with the terms offered, you will need to enter your checking account details. This is the account that the loan funds will be transferred in to. Finally, read and sign the digital loan agreement to complete the application. If you applied in the morning, you should receive the funds later in the afternoon. At the latest, you'll receive the money the next working day.

Will Applying for a CreditNinja Loan Affect my Credit Score?

If you're still sitting on the fence as to whether or not CreditNinja is right for your financing needs, you'll be pleased to know that the lender executes a soft inquiry when you first apply. For those unaware, this means that the application will not be reported to the main three credit bureaus, so you've got nothing to lose by finding out what APR rates you can get.

Take note, if you are pre-approved for a loan at CreditNinja, and you decide to proceed with the terms offered, the lender will then be required to perform a hard credit inquiry. This will be reported to the main bureaus, as CreditNinja will need to obtain more information about your financial standing.

What Types of Loans Does CreditNinja Offer?

CreditNinja is an online lender that specializes in personal loans. However, the platform also offers bad credit loans and debt consolidation loans. We've provided a very brief overview of how each loan type works below.

✔️ Personal Loans

Personal loans allow you to borrow money from a lender for a fixed period of time. In most cases, this will be for at least a year. You'll make your repayments on the same date of each month until the loan is repaid. Moreover, the interest will be built into your money repayments.

✔️ Bad Credit Loans

CreditNinja is also involved in bad credit loans. The underlying structure works in exactly the same way as a personal loan, insofar that you will repay the borrowed funds over a number of months or years. However, the key difference is that the interest rate will be much higher if you're in possession of bad credit.

✔️ Debt Consolidation Loans

You can also use CreditNinja if you're looking to consolidate outstanding debt balance. For example, if you have a number of credit card balances that are attracting a high rate of interest, you can consolidate the debt with CreditNinja. You would then have a new debt agreement with CreditNinja, albeit, at a (hopefully) lower rate of interest.

How Much do CreditNinja Loans Cost?

Although CreditNinja has an excellent reputation in the public domain, it is somewhat disappointing that the lender does not publish its APR range. While we appreciate that the specific interest rate will depend on a number of variables, we prefer it when lenders give a ballpark figure.

Nevertheless, below we've listed the main factors that CreditNinja will look at when deciding how much interest to charge you.

❓Your FICO credit score

❓The amount you need to borrow

❓How long you need to borrow the funds for

❓The US state that you reside in

❓Your debt-to-income ratio

❓Your current income

❓Your employment status

As frustrating as it is that CreditNinja does not indicate how much interest it typically charges, the good news is that the lender executes a soft inquiry when you first apply. As noted earlier, this means that you can find out your individual APR rates without the search impacting your credit score.

Here's what else you need to know about fees and charges at CreditNinja:

💸Much like the underlying APR rate, CreditNinja does not state whether it charges an origination fee. This is a fee charged by lenders to cover the costs of facilitating a personal loan, and typically averages 0.5%-1% in the US lending space.

💸As per state lending laws, CreditNinja will be limited in the APR that it can charge you. The limits will vary from state-to-state, so be sure to verify this before signing the loan agreement.

💸If you decide to repay your loan with a method other than your checking account, additional fees will likely apply. This will certainly be the case if using a debit card.

💸The lender does not state what it charges in late payment fees. With that said, CreditNinja notes that "Paying late increases your finance charges and may cause you to incur a late fee."

Once you receive your pre-approval offer, you will be sent a digital loan agreement. This allows you to read through the fees and charges that will be applicable on the loan. If you're not happy with what the loan agreement states, you are under no obligation to proceed!

Am I Eligible With CreditNinja?

CreditNinja is super-flexible with who it lends money to. This is evident in the fact that it offers bad credit loans. With that being said, not everyone is eligible for a loan with CreditNinja, so be sure to read through the minimum requirements below.

If you're unsure whether you meet the eligibility requirements below and thus – you're worried that the application might be rejected, it might be best to speak with a CreditNinja representative over the phone. Upon explaining your circumstances, the agent should be able to advise whether or not you meet the eligibility threshold.

Here's what CreditNinja will look at when assessing your eligibility.

✔️ Steady Income

CreditNinja states that you must "Receive regularly deposited income into a checking account." Although lenders prefer borrowers that are in full-time employment, you might still be eligible if your regular income is in the form of benefits or a pension.

✔️ Verified Bank Account

If you don't have a valid checking account, you won't be eligible with CreditNinja. This is because the lender will need to transfer your loan funds into your bank account. Take note, CreditNinja allows you to repay your loan funds with other payment methods, such as a debit card or check.

✔️ State

CreditNinja is licensed to service just 12 US states. To be eligible, you'll need to live in one of the following locations:

Alabama
California
Delaware
Idaho
Mississippi
Missouri
New Mexico
North Dakota
South Carolina
Texas
Utah
Wisconsin

✔️ Age

If you're based in Alabama or Mississippi, you will need to be aged at least 19 and 21, respectively. This is to comply with state lending laws. The remaining 10 states supported by CreditNinja require a minimum age of 18.

✔️ State ID and Social Security Number

CreditNinja is required to verify your identity once you submit the loan application. As such, you'll be asked to provide your social security number and state ID.

 

How do Repay my CreditNinja Loan?

We would suggest setting up an electronic debit agreement as soon as your application is approved. This means that CreditNinja will be able to take your monthly repayments from your checking account automatically. As such, you never need to worry about missing a payment, as long as you have the funds in your account.

If you don't want to set up an electronic debit agreement, you can make your repayments manually. This includes a bank-to-bank transfer, debit card, check, and money order. Take note, if you are late with your repayment because the money is yet to clear (such as a check), you'll likely be hit with a late payment fee.

Customer Service at CreditNinja

If you need to speak with a member of the customer service team, you can speak with a support agent via telephone or email.

📱Phone: 855-646-5201.

📧 Email: [email protected]

💬 Live Chat: Not available

CreditNinja does not state the times or days that its customer support team operates, so it's best to assume that this covers standard business hours between Monday and Friday.

CreditNinja: The Verdict

In summary, it's difficult to make a solid assessment on CreditNinja, not least because you won't know your APR rates until you actually submit an application. This also rings true for its origination fee and late payment policy. On the flip side, the lender does allow you to apply via a soft credit inquiry, meaning that the initial application won't be reported to the main three credit bureaus. As such, irrespective of whether your loan application is approved, applying is risk-free.

We also like the fact that CreditNinja offers multiple loan types. This includes traditional personal loans, bad credit loans, and even debt consolidation loans. Moreover, approved applications that were made in the morning are typically funded on the very same day. Finally, although CreditNinja is somewhat flexible in who it lends money to, just make sure that you live in one of its 12 eligible states.

Apply for a Payday Loan Now! | Best Payday Lender 2020

Loans From $100 to $15,000
Instant Application & Approval
Bad Credit Considered
Lenders From All 50 US States Onboard

FAQ:

How do I repay my loan with CreditNinja?

What loan types does CreditNinja facilitate?

How long does the loan application process take at CreditNinja?

What states does CreditNinja service?