Check City Loan Review 2020 🥇 Same Day Approval and Deposit
When you get stuck in a financial problem, a payday loan company like Check City will come in handy. Such companies have been saving the day for several years now. But before you sign up for one, it is wise to take time to understand what the loan is all about – learn the terms and conditions associated with the said platform.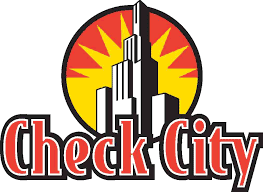 To give you a fighting chance and ensure you make the right choice, we have compiled a detailed analysis of Check City. By the end of the review, you should be better informed knowing whether to sign up to the platform or pass.
Apply for a Payday Loan Now! | Best Payday Lender 2020

Loans From $100 to $15,000
Instant Application & Approval
Bad Credit Considered
Lenders From All 50 US States Onboard

What is Check City?

By now, you are aware that Check City is a payday loan company. It was founded in 1986, and they have since expanded their services to include storefront services like check cashing, money orders and more.

Unlike other same day loan companies, Check City operates both online and through physical stores spread out in different US states. Their headquarters are in Utah, and the online services were launched in 2004.

Even more to this, they are accredited with the Better Business Bureau and have an A+ rating. They are also a member of the CFSA (Community Financial Services Association of America and the Utah Consumer Lending Association (UCLA).

Check City is a direct emergency loan lender. This means that they offer loans and deal with borrowers directly. This makes the borrowing process simple and straightforward. It also reduces insecurity associated with dealing with third party companies.

Pros and cons of a Check City Loan

Pros:

Fast approval – The application and loan review process takes a couple of minutes. After your application is approved, the money will be deposited in your account in 24 hours. If you apply early in the day, the funds will be in your account the same day.
Extended payment plans – Borrowers who cannot make payments on time qualify for an extended payment plan. Reach out to Check City and the staff will help you to split the payments into four equal installments without charging extra fees. However, borrowers are only eligible for the payment plan once every year. The loan amounts are considerably higher than what other payday loan companies have to offer. While other payday loan companies are stuck at a maximum loan of $500, Check City offers up to $2500.
The services are available in 16 different states – Most payday loans have serving US borrowers are available in less than ten states. But Check City is available in 16 states and they continue to grow their reach and coverage.
A choice of method of application – You can opt to apply for the loan directly from the website of you can visit the closest physical store.
It offers bad credit loans – with a bad credit history, traditional loan options consider you a high risk and will not offer loans. Check City offers unsecured loans and doesn't care too much about your credit score.
Accredited in the US – The US short term loan industry is full of scam companies. As such, the government and private institutions have set up bodies to regulate payday loan companies and ensure borrowers are not taken advantage of. Check City is accredited by the CFSA, UCLA and Better Business Bureau.
Offer multiple services – Aside from offering payday loans, Check City also offers in-store services like Cash checking, money order, installment loans, and more.

Cons:

High APR – Check City has high fees and APR in comparison to other emergency loan companies in the industry. The APR rates are between 214.71% and 1173.21%. The exact APR applied depends on the loan amount, the state and term of the loan.
Extra fees – in some states, Check City charges a loan fee of between $15 and $30 for every $100 borrowed. Moreover, they charge verification fees. With all this, the amount you repay is much higher than the loan amount you borrow. Before getting into a binding agreement, clarify the fees and APR rates that apply to your loan.
Late payments – if you miss a repayment scheduled on an agreed date, Check City will charge you lateness fees which adds to the cost of the loan.
It is limited to a couple of states – Check City is still growing and expanding to other states. But currently, it is available to only 16 states.
Instore services available in fewer states – though Check City services are available in more than 16 states, only four states have physical stores.
Short term repayment period – the maximum length of time given to repay the loan is 62 days.

How does Check City fair against to its competitors

Check City is a loans company that specializes in the provision of payday loans. It opened its doors in 1996 and operated walk-in loan centers in four states before going digital in 2004 and expanding its reach to 16 more stats. The payday loan company prides itself in the expediency of its loan processing and a straightforward application process. But how does it fair when compared to such other payday loan providers like CashNet USA, Ace Cash Express, and Speedy Cash.

Check City

Borrow payday loans of between $200 and $2,500
No credit score check
Payday loan APR set at 214.71% – 1173.21%
Loan term between 2 weeks and 2 months

CashNet USA

Borrow limit extends from $100 to $3,000 depending on the type of loan and the borrower's state of residence
Requires a credit score of at least 300
Annual interest rates starts from 89% to 1,140% on payday loans
2 weeks to 6 months payback period

Ace Cash Express

Borrowing from $100 – $2,000 (varies by state).
No credit score check
Fee rate on $100 starts from $25 (State dependent)
 Loan repayment period of 1 to 3 months

Speedy Cash

Online payday loan limit is $100 – $1,500
Accepts bad credit score
Payday loans should be paid within 7 to 14 days depending on your pay schedule
Annual rates of 459.90% but varies depending on state of residence

How do Check City loans work?

Check City is a payday loan company offering short term loans to borrowers. The loan amounts offered are between $100 and $2500. You can repay the loan in a maximum of 62 days. However, the exact time taken to repay the loan is determined by the loan amount and varies by state.

Now, Check City offers both secured and unsecured loans (more on this later). You can apply for a loan and get it on the same day once your loan is approved. How much does the loan cost? Well, this is yet another loan factor that varies by state. Different states have different statutory requirements which affect the overall cost.

One of the main benefits of the service is the fact that you can apply for the loan in person and online – whichever is more comfortable for you. But regardless of the option, you choose the application process is simple and only takes a couple of minutes.

Only four states have physical stores. For states with physical stores, you can also apply for the loan through the phone. The loan contract will be sent through fax when your application is approved.

For those who apply in a physical store, Check City requires a post-dated check. But for online applications, borrowers need to submit their bank details and grant Check City permission to pay itself on the due date.

If you have a bad credit score, you can still get a loan from Check City. However, the chances of getting your application approved are better when your credit score is high. For borrowers with no or poor credit score, beware high-interest rates.

What Loan Products Does Check City Offer?

Check City specializes in bailing borrowers out of tight financial situations. Below are the loan products it offers.

Installment Title Loans

This is a secured loan which allows you to borrow against the value of your vehicle. The loan amount is then paid back in installments over a specified period. In the end, the loan is repaid with interest.

Title Loan

A regular title loan is different from an installment title loan. For a regular title loan, the amount is due within a month (30 days). If you cannot repay the loan on your next payday, you should repay the loan interests and request for an extension. You can do this until the loan is repaid in full. But with an installment title loan, you repay the amount in periodic payments over 12 months.

Payday loan

This is an unsecured loan. Borrowers can apply for it and repay within 62 days. Because the risk in giving the loan is high, the interest rates are high.

What Other Store Services does Check City Offer?

Aside from the installment and title loans offered, Check City also provides a couple of store services including;

Prepaid debit cards – since this isn't a credit card, late fees or interests don't apply to the card. However, these cards have small charges including $1 and $2 for each signature purchase and PIN purchase transaction, respectively.
Check cashing – the fees depend on the type of check you check. The rates start from 1.99% for an in-state payroll and government checks. Therefore a government and payroll check will cost about $2 for every $100.
Gold buying – Check City is willing to purchase as little, or as much of your precious metals are you are willing to sell. You can sell broken or unwanted jewelry, platinum, and silver or scrap gold in Nevada, Utah, and Colorado, Virginia or other locations Check City operates in. Check City accepts anything with 24K, 22K, 18K, 14 and 10K gold.
Money order – these work like a cashier check or a certified check from a bank.
Tax services – the tax preparation fees start from $29.95 for a 1040 form. Unlike the service offered by other companies, the price is inclusive of electronic filing of state and federal taxes. Extra fees apply if you want other forms competed. Visit a store close to you for a detailed estimate.

Check City Account Creation and Borrowing Process

The account creation process is simple and straightforward. Below are the steps to follow.

Step 1: Make an online application by visiting the official website and click on 'Apply Now'.
Step 2: You will gain access to a form where you will fill in your details, including your name, email address, zip code and date of birth.
Step 3: Fill in other finance details on the loan application form and then submit (the review process is fast, and you might get a response in a couple of minutes.
Step 4: Upon approval, you will sign a loan contract after which the money is sent into your account.

be cautious when signing up for any of the loan products. Because of the interest rates, you can easily end up owing two or three times of the initial principal amount.

Eligibility Criteria for the Check City Loan

Below are some requirements by Check City for approval of a loan.

You should be at least 18 years old or the minimum required by your state.
You should be a permanent US citizen
Live in a state where Check City offers the loan services
Have regular income
Have an active bank account

Information Borrowers Need to Provide to Get a Check City Loan

When submitting your application, you need to provide the below information:

Full name
Date of birth
Residential address
Social Security number
Email address
Phone number
Employment information
Bank account details
Income details

What States does Check City Operate in?

 

Alaska
Hawaii
Colorado
Virginia
Idaho
Missouri
Utah
Alabama
California
Kansas
Wisconsin
Nevada
North Dakota
Washington
Texas
Wyoming

However, note that Check city only has stores in the following states;

Virginia
Utah
Nevada
Colorado

What Borrowing Costs Does Check City Have?

Payday loans generally are costly due to their nature and Check City is nothing different. The actual interest rates and the fees you will pay will, however, depend on the loan amount and the state you apply from.

Below are some of the estimates you should expect with your loans:

APR – it is between 214.71% and 1173.21%
Fees – it is between $15 and $30

Also, if you refinance or rollover the loan, you should expect to pay a processing fee in addition to the loans you are processing.

Check City Customer Support

Based on the overwhelming positive reviews from previous borrowers on different online platforms, it's safe to conclude that Check City has a good customer support team.

If you run into problems, you can read through the FAQ section. However, if the FAQ section doesn't address your problem, feel free to contact customer support through live chat or phone (800 404-0254).

Is It Safe To Borrow from Check City?

Yes, the rates, terms and conditions of the company are transparent. Check City offers full disclosure of the loan costs before completion of the application process. And if you have questions at any point of the process, or repayment process, it has a live chat and a dedicated phone line to answer any questions you might have.

Also, every Check City loan adheres to industry standards and state laws. Any information you provide is kept safe by encrypted servers. You can view the privacy policies and the terms and conditions of the website.

And to prevent problems at a later date, ensure you can only borrow an amount you can service without problems.

Check City Review Verdict

Check City proves to be a reliable lender, has a good reputation and offers a wide range of services. What makes them one of the good choices is that you have the option of completing your loan application through the phone, online or in one of the stores.

However, the company is limited to a couple of states in the US, and it has a high loan cost in comparison to other companies.

Overall, if you have a way out of the financial need, take it instead.

Apply for a Payday Loan Now! | Best Payday Lender 2020

Loans From $100 to $15,000
Instant Application & Approval
Bad Credit Considered
Lenders From All 50 US States Onboard

FAQ

Will Check City conduct a credit review before approving my loan application?

What happens if I cannot repay the loan?

Am I penalized for early repayment?

Is Check City a Direct Lender?

Can I apply over the phone?

Can I apply over the phone?

Can I make a partial payment?

How do I pay back the loan?

US Payday Loans A-Z Directory