American Web Loan Review 2020 | Eligibility, Rates, And More
With your bills stacking up and you can't figure how to finance them, you'll probably need a quick small emergency loan. While there are many lenders, not all of them can offer you fast cash within 24 hours of your application, unless you go for the payday loans. But perhaps you don't want to pay the loan back in full with your next paycheck, so you need a lender that spreads installments over a few months. That's what American Web Loan (AWL) offers.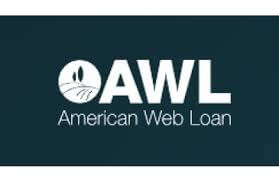 With AWL, you get fast short term installment loans that can cover your unexpected expenses, and you can repay over time. With services across all states, save for six, you are highly likely to succeed with this tribal lender. It offers its easy and convenient loans through its web portal and mobile app. But what's even enjoyable is that you get their decision just moments after submitting your request. And if the decision comes in before 11 am, you get your funds on the same day.
Does American Web Loan interest you? We have put together this comprehensive review about this direct lender, looking back to its activities since it began operations in 2010 to today. Read on.
Apply for a Payday Loan Now! | Best Payday Lender 2020

Loans From $100 to $15,000
Instant Application & Approval
Bad Credit Considered
Lenders From All 50 US States Onboard

What type of lender is American Web Loan?

American Web Loan is a quick loan tribal lender based in Ponca City, founded in 2010 and run by the Otoe-Missouria Tribe of Indians. It offers short-term personal loans from $300 to $2,500 payable between 6 to 12 months.

Perhaps you are wondering what a tribal lender is! Such a lender or business is fully-owned and managed by a Native American tribe. These native tribes are sovereign nations within the USA. They are not subject to state laws due to the treaties signed between these communities and the US government. Therefore, such enterprises operate under federal laws and are not in any way affected by state caps on interest and other laws.

While it has a mobile app, its new borrowers must apply directly through its websites. But subsequent applicants can conveniently apply through the app. It is pretty fast in reviewing applications, taking at most an hour to do so.

The rates American Web Loan varies from one person to another, depending on an individual's rating and circumstance. Thus, it doesn't communicate the rates and fees beforehand, which is a trap given that borrowers have no backing of the state or consumer laws, which are mostly born locally. Besides, the federal laws are often less strict on regulating operations of financial institutions. So, the lender can be greedy since it is immune to the local regulations that dictate the interest rates and fees.

On the brighter side, though, American Web Loan is a member of the Native American Financial Services Association (NAFSA) and the Online Lenders Alliance (OLA). These nationwide trade associations promote creates and promotes standards and responsible lending practices for short-term lenders.

AWL does not declare its interest rates on their website but charges extremely high interest rates. You only know your APR after you apply and submit your loan application.

The Pros and Cons of American Web Loan

American Web Loan Pros:

Fast loan turnaround.
Available in all but six states.
User-friendly app
Easily navigable web portal.
Convenient first-time online application
Subsequent loan application through the app.
Manage your loans through the app
Support live chat.

American Web Cons:

Expensive instalment loans.
Charges origination fee.
Not transparent about its fees and interest rates.
The loan application via app only available to return customers.
Wire transfers may pile to the cost of the loan.

 

American Web Loan Vs it's Competitors 

 

American Web Loan is a relatively new personal loan provider that has proven to be reliable to persons seeking quick cash to sort urgent bills and see Loan. We made it easier for you to choose the right provider by comparing it with Titlemax, Rise credit and oportun loan in terms of loan limit, credit score requirement, interest rates and the timeframe allowed to payback the amount loaned. 

American Web Loan

Loan amount starts at $300 all the way up to $2,500
Requires a credit score of at least 350 to 700 points
Charges an interest rate of 600% to 780% annually. ( The rates are subject to an individual's credit ratings and circumstances) 
Repayment period of 6 to 12 months

Titlemax Loans

Borrow between $2,600 to $10,000(Varies by the State, credit profile, and value of collateral)
No credit score check
Charges an annual interest rate of 300% on average, but can go as high as 1000%
Loan amount should be paid after every 28 to 31 days

Rise Credit Loan

Offers loan from between $500 to $5000
Bad credit score is allowed 
Annual rates starts from as low as 36% to as high as 299%
Depending on the state, the repayment term ranges from 7 to 26 months

Oportun Loan

Loan amount starts from $300 to $9,000
No minimum credit score required
Annual rates fall between 20% to 67%
Loan should be repaid in a span of 6 to 46 months 

How Does AWL Work?

American Web Loan simplifies its loan application process to ensure that their service is fast and convenient. It offers its services over the internet, through its website and the app. Nevertheless, only returning customers can apply via the AWL Mobile App. First-time borrowers must register their application through the website.

Much of the required data is similar to those you provide when creating an email account, save for your Driver's License Number, Driver's License State, and Social Security Number. Once you fill all the fields and submit, the lender uses the information you provide to verify your identity and run a soft credit check and your ability to repay.

The process takes under an hour, and you'll receive the decision. If successful, the American Web Loan customer representative gets in touch with an offer and further instructions to see through your application. That's when you learn the APR. You can accept the offer if you are comfortable with the rates, and submit your request. The funds are ready a few moments later.

You can borrow as little as $300 up to a maximum of $2,500. Even so, first-time borrowers may not qualify for the maximum amount. They need to build a relationship with the lender by borrowing and honoring payments before they are eligible for the maximum loan amounts.

AWL transfers the money to your account either through wire transfer or direct deposit. Alternatively, it can write you a paper check. If it's your lucky day, you can get the money the same day. However, that only happens if it's a weekday, and the underwriters complete their review of your loan by 2:35 p.m. CT.

It's not just its speed or the user-friendly portal or app that makes AWL convenient, but also the manageable installment. You can get your funds on the same day you apply. However, paying this loan as soon as possible is the best way out to avoid paying more in interest than the amount you borrowed.

Once you receive the loan, you can manage your account through the app. But both the platforms, whether the website or the website, they are easy to use. But be sure to get the write AWL site, there have been cases of scams where fraudsters pose as American Web Loan to fish your financial information.

How Will American Web Loan pay my Funds?

There are three ways you can receive the funds once they are approved, namely:

Paper check
Wire transfer
Bank transfer

Other than the origination fee, American Web Loan doesn't charge a transfer fee to deliver you the funds within 24 hours of approval. You might, part with between $15 and $25, as charges by your bank to facilitate a wire transfer.

What Types of Loans Does American Web Offer?

American Web Loan only offer internet instalment loans ranging from $300 to $2,500 with a repayment period of 6, 9, or 12 months. It encourages borrowers to be return customers. So, you may start with a low credit limit but gradually increase to qualify for the maximum amount owing to your repayment habits.

Unlike a payday loan, which you repay fully on your next payday, instalment loan gives you time, as you pay it in small manageable installments, which is what AWL does. But still, these types of loans are costly. And as a tribal lender, American Web Loan doesn't abide by your state interest cap. To avert putting yourself in debt pit hole, only borrow the amount you need and repay as quickly as you can to save on the interest.

The Documents You Need to Apply

American Web Loan offers purely what its name suggests, an internet loan. Your application is only, and at no point will the lender ask you to walk to their offices. The process is fast, easy, and secure. All you need are the following documents:

Driver's license
Proof of income – helps the lender determine your ability to repay the loan.
Bank account information.

Personal Details

 

Loan Amount
First Name
Last name
Email Address
The last 4 of SSN #

Then click "Apply Now" to allow you to complete your details:

You need to provide the following:

Birth Date
Physical Address
Home Phone #
Mobile Phone #
Click 'Next".

Employment & Income Details

 

Income Source – Choose from the drop menu consisting of employment, unemployed, social security, disability,
Payment Frequency – You can choose weekly, bi-weekly, or monthly.
Gross paycheck amount – declare your income before taxes.
Employer Name
Employer Work Phone
Employment Length – how long have you worked here?)
Next Pay Date

Bank Account Details

Tell AWL how you want to receive the money.

Bank Name
Routing Number
Account Number
Account Type (checking or savings)
Direct Deposit? (yes or no)
Confirm your loan amount

Once you provide all the data, you can check the checkbox to agree to the terms and conditions of the loan, then click "Apply Now."  It will take under an hour for the American Web Loan to communicate whether it has approved or declined your application.

If approved, they'll immediately notify you of the APR. But this is weird since most lenders declare the APR beforehand.

Note: In normal situations, you know the APR beforehand and decide whether it is something you can agree to or not. Unfortunately, AWL blindfolds you when you sign the agreement and communicate the APR later. That is a red flag.

Am I Eligible for an American Web Loan?

The installment loans by AWL is open to everyone in the US, save for the six states. You must, however, meet the following minimums:

You must be at least 18 years of age.
You must have an active checking account in your name.
You must have verifiable income to show you can afford your repayments.

The six ineligible states include Arkansas, Connecticut, Georgia, New York, Vermont, and Washington. If you live in any of these states, you can't apply for an AWL installment loan.

The lender is also a little economical with information, so there are perhaps other additional criteria that it has not disclosed.

Repaying my American Web Loan

Once you get the same day loan, use it as you arrange how to service it. The lender allows you to pay online through the website or their mobile app. You don't just need this app for the repayment, but also to manage your account, which makes it a must-have. Get it at Google Play or the App Store.

You get to choose your repayment plan during application. You can go with weekly, bi-weekly, or monthly payment frequency. American Web Loan draft/debit your checking account in line with your repayment frequency choice. But like payday loans, your installments are due on your payday.

Since AWL charges interest on the reducing balance, the more you pay on each installment, the lower the interest the loan will cost you. It's okay if you pay off the loan sooner as the lender doesn't levy pre-payment penalties. As it happens, the earlier you settle it, the better for you as you save on interest.

How Much Does American Web Loan Cost?

"What's the cost?" is the question everyone asks when shopping for anything.

The cost is a fundamental detail when buying any item or service. It's even more significant for a loan, for it helps you decide whether you can afford to repay it on time or not. But for American Web Loan, this is where it gets murky!

Its rates and fees are shrouded in secrecy. The lender doesn't declare its interest rates or fees anywhere on its web page, which is worrisome for us and an immediate "red flag!"

According to the lender, the total cost you pay depends on many, including your creditworthiness, the amount you desire to borrow, the duration of the loan, and the company's proprietary scoring method.

What's this "company's proprietary scoring method?" We may excuse it for the high rates, but at least it should be forthright about it like most reputable tribal lenders. After all, a website, just like promotional materials, is a resource material to clients.

It is okay to say American Web Loan blackmails you into accepting their APR. Yeah, blackmail is the right word because you don't get to know the APR you are through with your loan application. Most borrowers are often desperate when they go for these short-term personal loans, and normally not in the right frame of mind to make the decision, at least not when they have gone through the entire process of application. No matter the APR, they accept it anyway.

If you think you are a victim of a scam, file a report against the company with the Consumer Financial Protection Bureau (CFPB) and reach out to your local regulatory authorities.

Customer Service at American Web Loan

AWL has a robust customer support offering services in both English and Spanish. You can contact customer service through email or live chat support via its website. Alternatively, you can call them through 877-860-7171. However, you should reach out between 7 am and 8 pm CT on weekdays and 7 am and 4 pm CT on Saturdays.

The website also has lots of resources to guide you through, so you can learn and proceed with your application undeterred.

American Web Review: The Verdict

American Web Loan offers installment loans that are a good match for borrowers with bad credit. While it can quickly get you funds on the same day, it's not transparent about its rates and fees. So, unless you are ready to enter into a deal blindfolded, you may consider other tribal lenders or other alternative options for consumers with bad credit.

Apply for a Payday Loan Now! | Best Payday Lender 2020

Loans From $100 to $15,000
Instant Application & Approval
Bad Credit Considered
Lenders From All 50 US States Onboard

FAQ

Can I decline a pre-approve AWL offer?

How much do I qualify for from American Web Loan?

How long does AWL take to approve and process my loan application?

What do I need to apply for American Web Loan?

Is the American Web Loan installment loan safe?

US Payday Loans A-Z Directory