William Hill has been successfully making solid good progress against the five-year strategy that it had outlined following regulatory restrictions in the UK.
The strategy is based on three key points: penetration in the US, growth in international markets and the expansion of digital business.
The revenue growth of 1% highlights the success of its business strategy. The new strategy is developed to offset curbs on fixed-odds betting terminals (FOBTs) from British authorities – which forced it to close almost a third of its stores.
Bowcock, CEO of William Hill said: "We continue to expand rapidly in the US, both in Nevada and in the new states, with over $1bn wagered with us in the first half. We are now live in eight states and will expand into at least two more states in H2."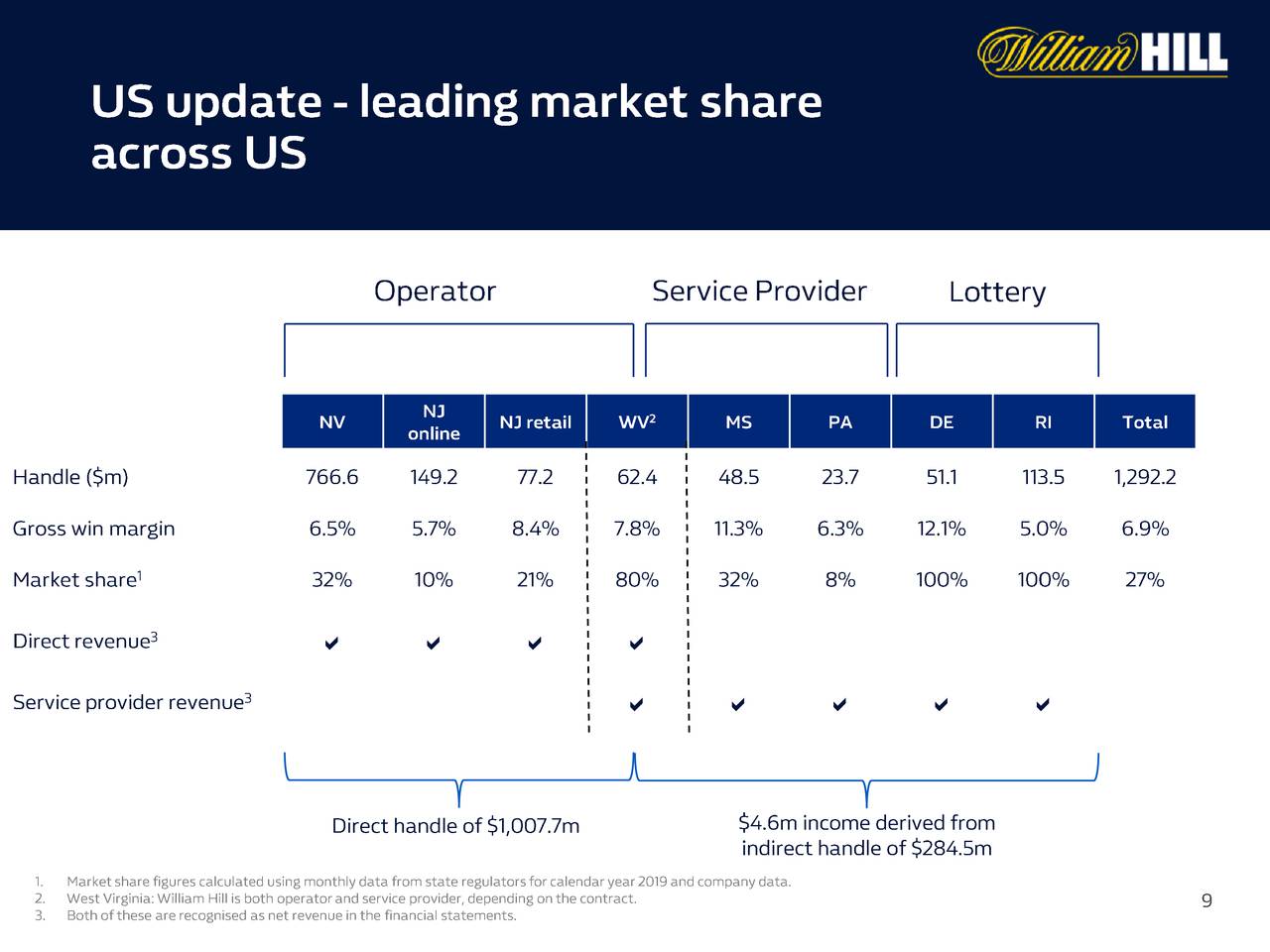 On the back of increasing investments in technology, properties, and acquisitions, William Hill has now close to 27% of market share in eight U.S. states.
The company seeks to expand its penetration in two more U.S. states in the days to come. It is on track to launch sports betting technology platform ahead of NFL season. The announced acquisition of Caesars Entertainment would increase its access to 34 additional casinos. The acquisition is likely to add additional retail EBITDA of c$20-35m in the following three years.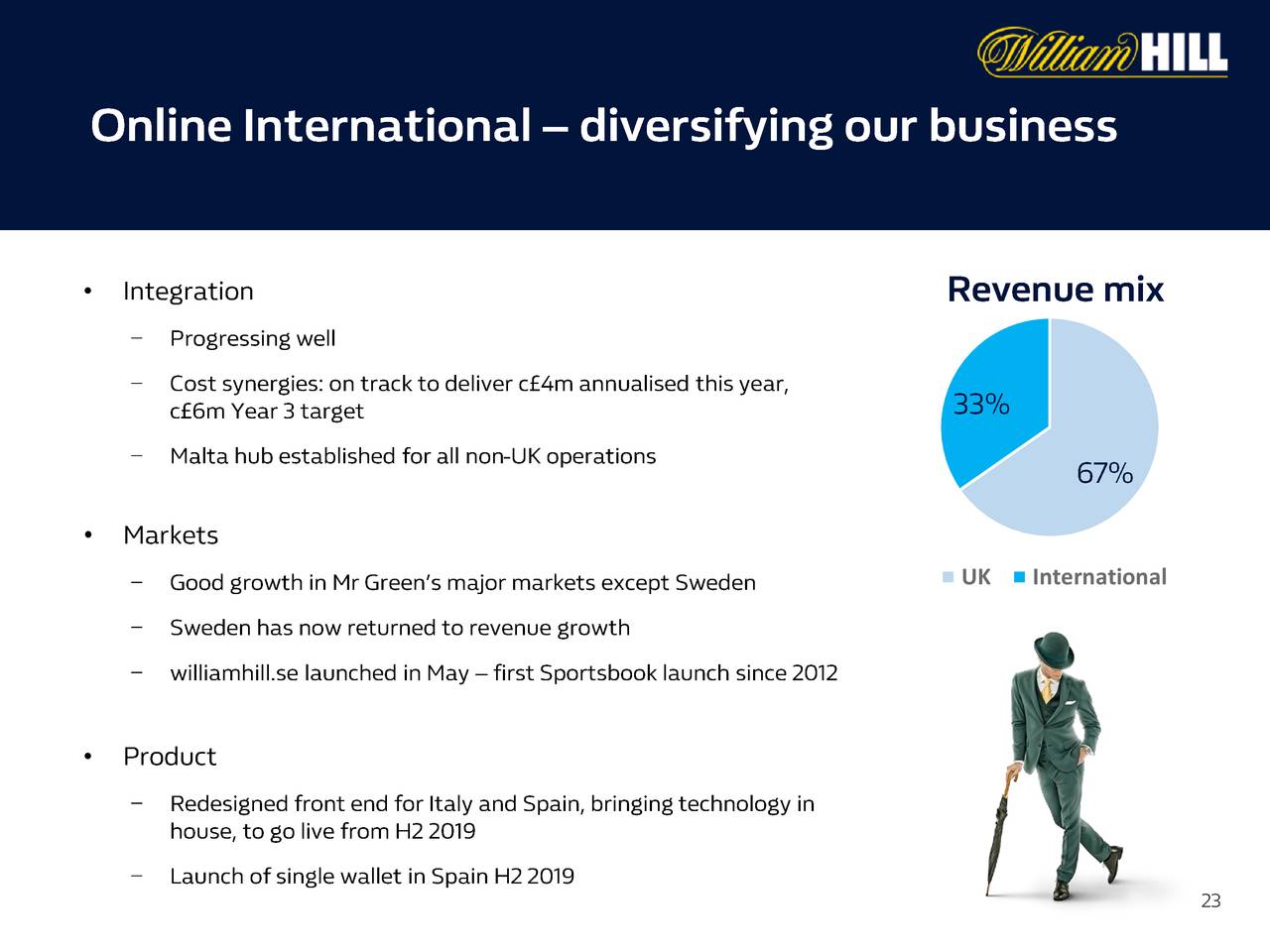 On the other hand, its online international revenue jumped 66% in the second quarter, thanks to Mr. Green acquisition. The non-UK markets are adding a third of its online revenue in the first half of fiscal 2019, higher from 24% last year.
The market pundits are optimistic about the future fundamentals of William Hill. Jefferies analyst claims that 2019 is a "transition year" after the FOBT changes. The analyst believes that the gaming and betting company is well-positioned to grow in the US, which could also make it an attractive acquisition prospect.