Uber (NYSE: UBER) stock price has been experiencing a bearish trend over the past couple of months. The share price selloff has erased almost 25% of the value from 52-weeks high that it had hit three months ago.
The market pundits believe share price sell-off is presenting an attractive buying opportunity for long-term investors.
Investors are showing confidence in the growth prospects of the emerging company. The latest financial results contributed to investor's sentiments. In addition, a strong outlook for the following quarters could help in reversing the bearish trend.
Third Quarter Results Supports Uber Stock Price
Uber reported third-quarter revenue of $3.8 billion, up 30% year over year. It had generated revenue growth of 14% in the second quarter of this year. The revenue growth is driven by an acceleration in rides and eats segments.
The gross bookings jumped $3.7 billion year-over-year to $16.5 billion. This represents a 29% year-over-year increase and a 32% growth on a constant currency basis. Its monthly active consumers jumped 26% Y/Y to 103M.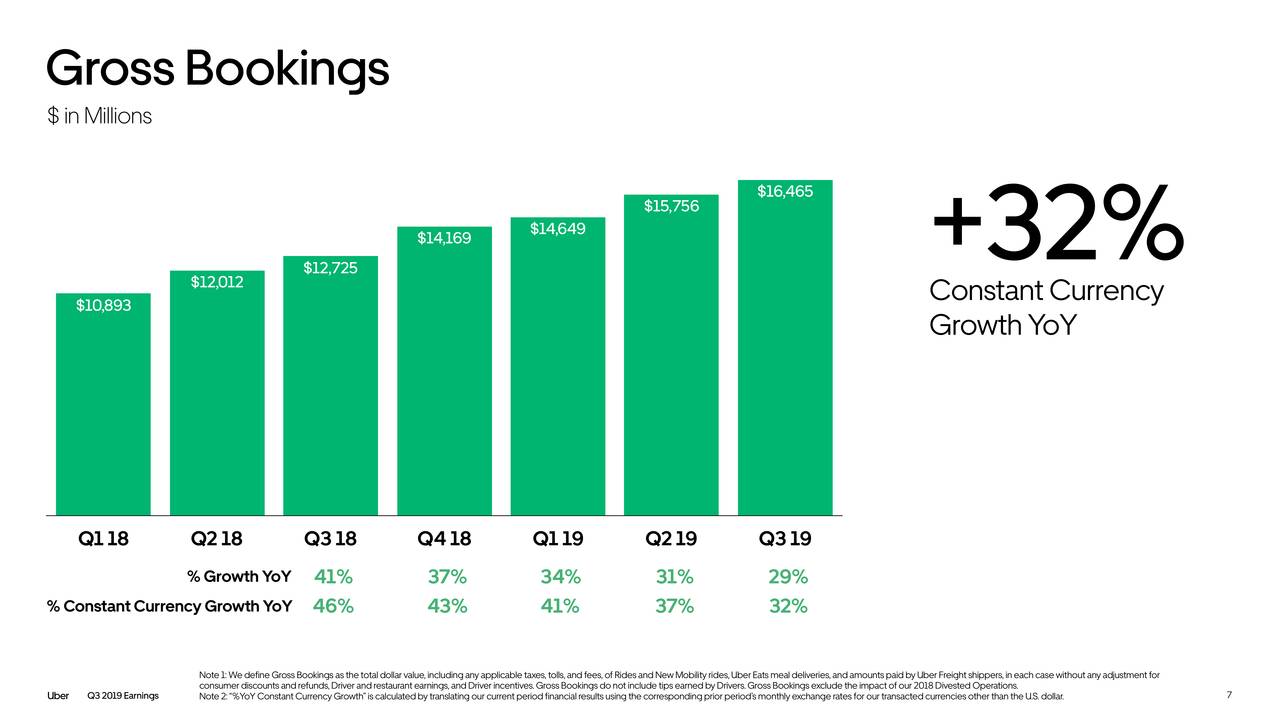 Its third-quarter rides adjusted EBITDA came in at $631 million. The latest quarter was the 8th successive quarter of positive adjusted EBITDA quarter.
"Our results this quarter decisively demonstrate the growing profitability of our Rides segment," said Dara Khosrowshahi, CEO. "Rides Adjusted EBITDA is up 52% year-over-year and now more than covers our corporate overhead. Revenue growth and take rates in our Eats business also accelerated nicely.
New Business Model Could Enhance Growth Prospects
The company has been actively working on streamlining their operations and managerial team to fully capitalize on growth opportunities. It had made leadership and organizational changes in the past quarters.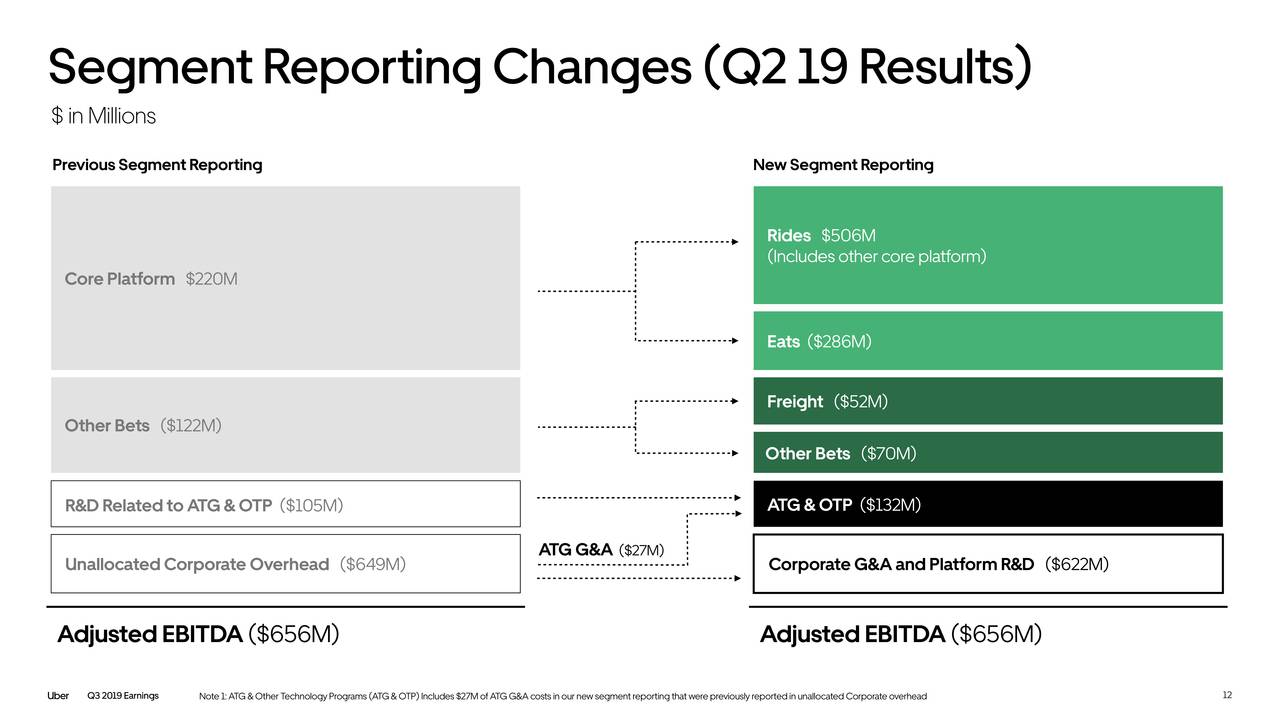 Moreover, the company has reorganized its business model into five segments. These segments include Rides, Eats, Freight, Other Bets, and Advanced Technologies Group ("ATG") and Other Technology Programs.
On the whole, the huge drop in Uber stock price has made its valuations attractive for new investors. Its future fundamentals are strong. This is because the company expects to generate high double-digit financial growth in the coming quarters.