Uber (NYSE: UBER) stock price has hit the bottom of selloff after losing close to 35% of the value in the past couple of months. The stock has recently hit 52-weeks low of $26 a share.
Uber CEO Dara Khosrowshahi bought 250,000 shares this week. This shows that the stock has limited downside and investors have started capitalizing on the buying opportunity.
Its recent financial results along with the robust outlook are likely to support the share price. Analysts are also showing confidence in future fundamentals.
Analysts Upgraded Uber Stock Price to Buy
Argus has upgraded Uber from Hold to Buy. They provided a target price of $35, citing an improving competitive environment for the Eats and ride-hail businesses. The firm says Uber's fundamentals are strong despite the steep share price selloff. The firm sees the dip as a buying opportunity.
Wedbush has provided a share price target of $45. Wedbush analysts expect Uber share price to bounce back if the company executes flawlessly in the following quarters.
Robust Revenue Growth Could Provoke Bullish Trend
The company has generated solid financial performance in the third quarter. Its revenue of $3.53 billion increased by 30% from the previous year period. It had generated year over year revenue growth of 14% in the second quarter of this year.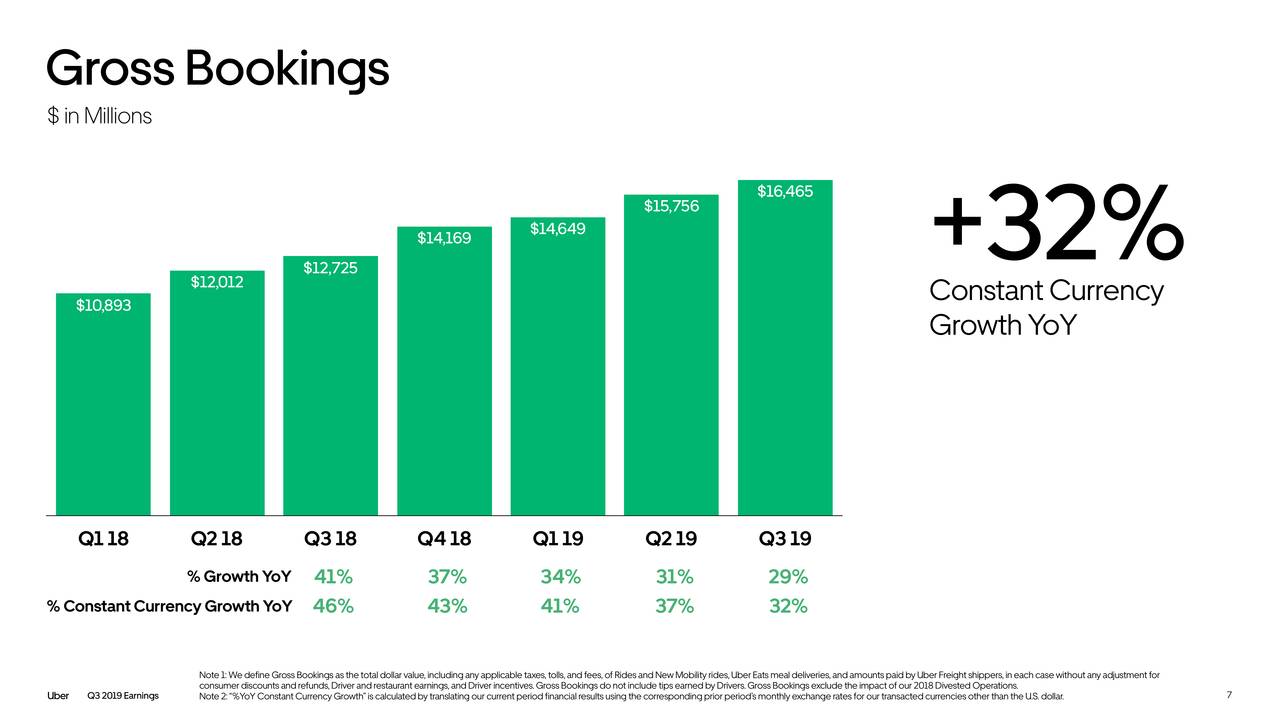 Moreover, its gross bookings jumped by $3.7 billion to $16.5 billion in Q3. This represents a jump of 29% year-over-year.
In addition, the company is steadily moving towards profitability. It has successfully narrowed third-quarter adjusted EBITDA loss by $71 million compared to the previous year period.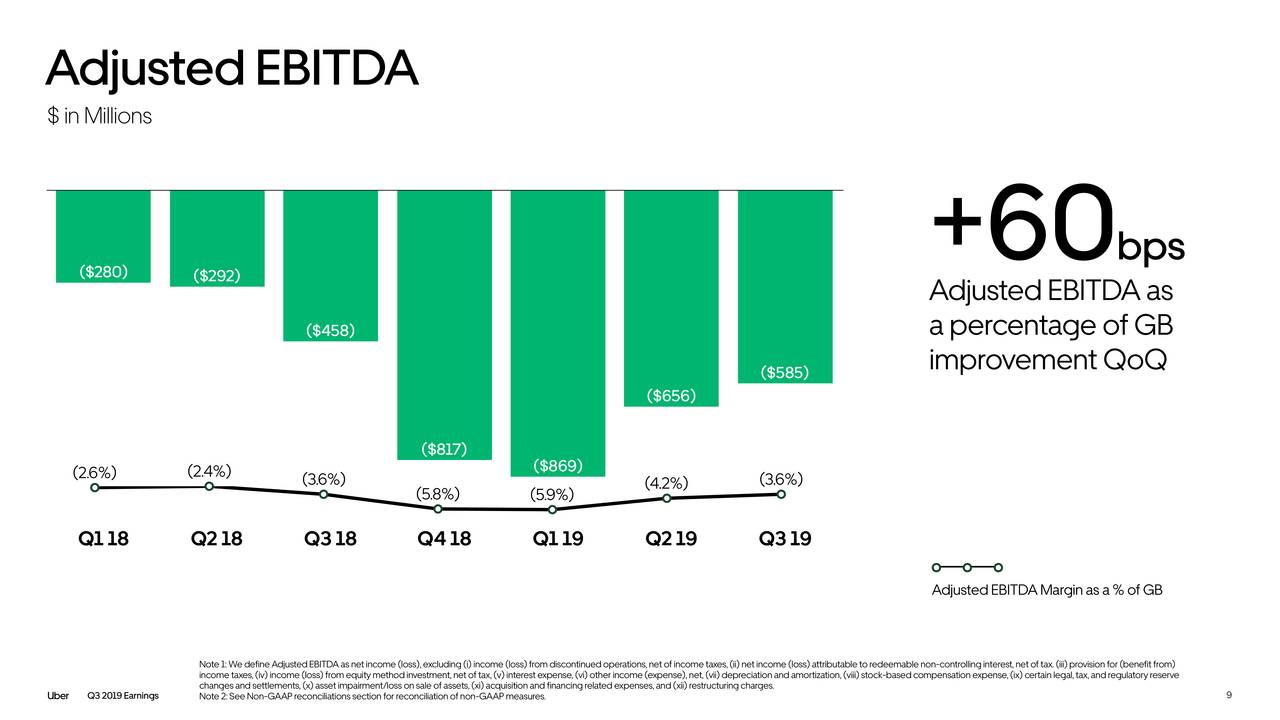 Dara Khosrowshahi, CEO said, "Rides Adjusted EBITDA is up 52% year-over-year and now more than covers our corporate overhead."
The company expects a full-year adjusted EBITDA to stand around negative $2.8 billion. This is down from previous guidance for $3-3.2B loss. On the whole, financial numbers and future fundamentals are supporting Uber stock price.