U.S. Steel (NYSE: X) stock price extended the selloff after reporting a significant drop in revenue and earnings for the third quarter. Lower earnings and revenues were due to declining steel demand and increasing supply. Lower prices also contributed to negative financial growth.
U.S. Steel stock price plunged more than 35% since the start of this year. The share price is down almost by half from 52-weeks high of $24. The shares are currently hovering close to $12, up slightly from the 52-week low of $9 a share. Its shares have not been receiving support from market fundamentals and financial numbers.
Q3 Results Could Negatively Impact U.S. Steel Stock Price
The company has generated a third-quarter revenue of $3.07 billion. This represents a decline of 17% from the year-ago period. The revenue decline is driven by flat-rolled steel shipments of 2.65M net tons. The 15% drop in average realized price to $732/ton added to the revenue decline.
"While market headwinds persist, we continue to focus on what we can control, including re-scoping our asset revitalization investments and reducing fixed costs," commented President and Chief Executive Officer David B. Burritt.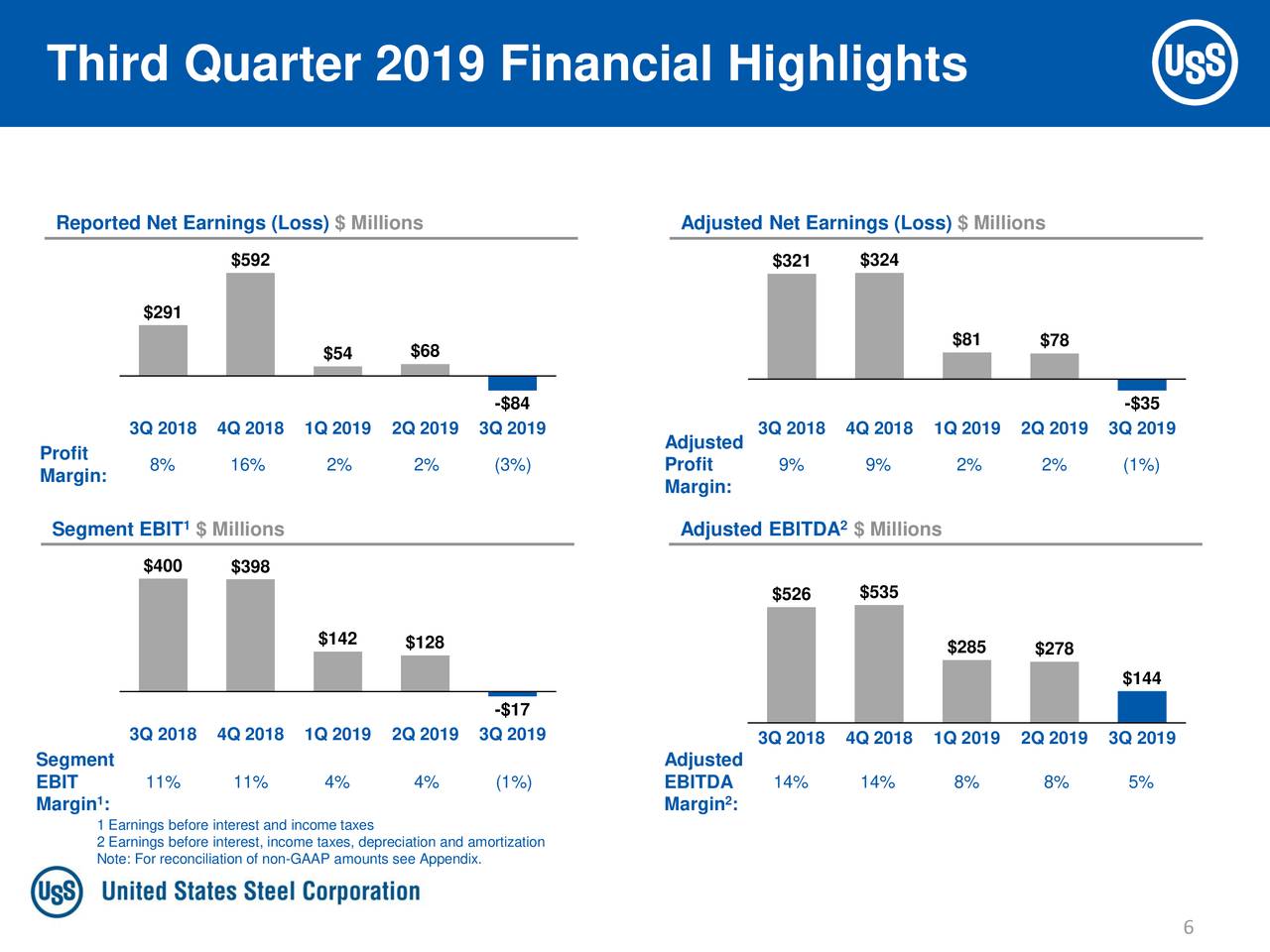 Although the company has been working on cost-cutting and operational efficiencies, its earnings remain negative in Q3. The company has generated a net loss of $84 million in Q3, up from the loss of $0.49 per diluted share in the previous year period. The adjusted net loss came in at $35 million, higher from loss of $0.21 per diluted share in the past year period.
Low Prices Could Create Further Headwinds
Steel price extended the declining trend in the final quarter this year. Steel prices plunged to $500/ton level in mid-October. Flat-rolled steel prices also dropped sharply in the last two quarters.
The price of hot-rolled coil slid below $500 in October for the first time in the last three years. The market pundits believe higher supplies are negatively impacting steel prices. Overall, the U.S. Steel stock price is likely to remain volatile in the coming days.