Merck (NYSE: MRK) stock price is only among few drug manufacturers that have generated positive momentum this year. Its share price rallied almost 9% year to date despite the threat of a new pricing policy. The stock is currently trading slightly below from 52-weeks high of $87.
Merck stock price momentum is supported by its innovative products and solid financial numbers. The company has topped second-quarter revenue and earnings estimates by a wide margin.
Its revenue of $11.8 billion increased 15% year over year in the second quarter. The revenue growth is driven by Human Health Vaccines and Oncology.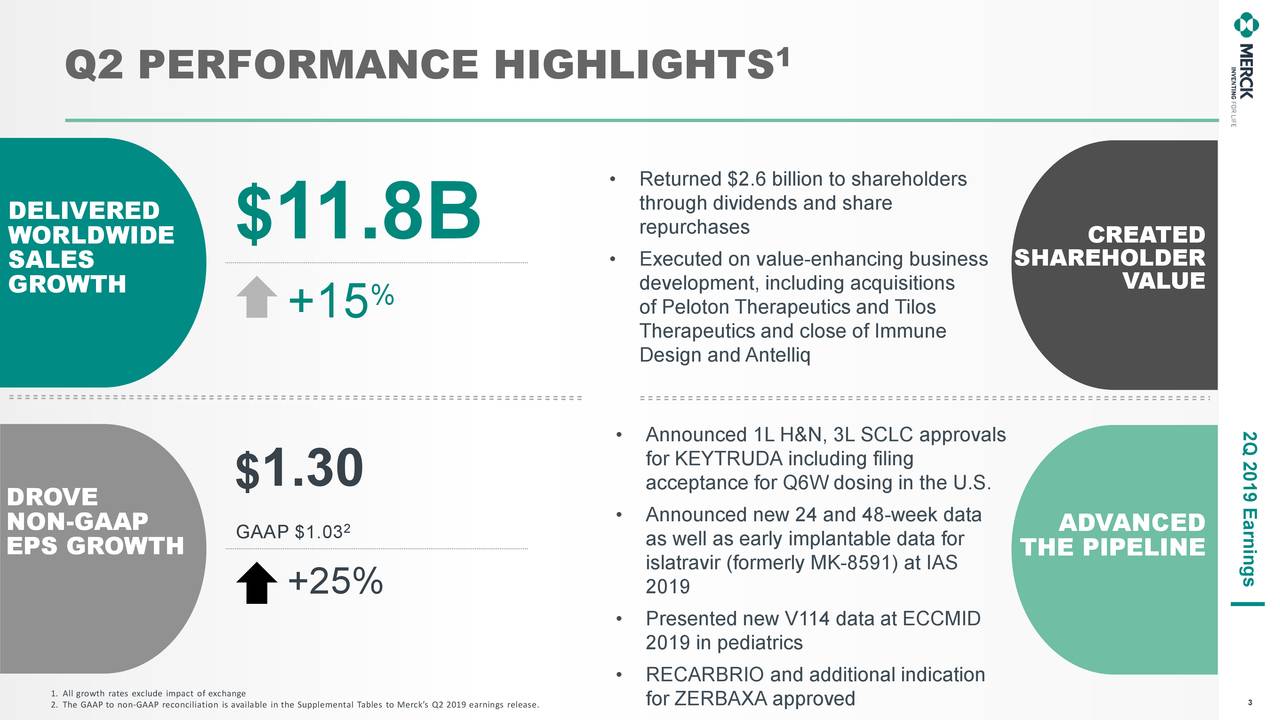 Along with the revenue growth, its strategy of investing in high margin products is adding to earnings potential. The company has generated earnings growth of 17% in the second quarter from the previous year period.
Kenneth Frazier, Chairman, and Chief Executive Officer said, "Our results demonstrate the continued momentum of our business through the first half of the year. The results further show our focus on the kind of innovation that significantly improved health outcomes is paying off."
Merck also appears like a good stock for dividend investors. The company offers an annual dividend of $2.20 per share, yielding around 2.65%. The company has increased dividends over the past eight successive years.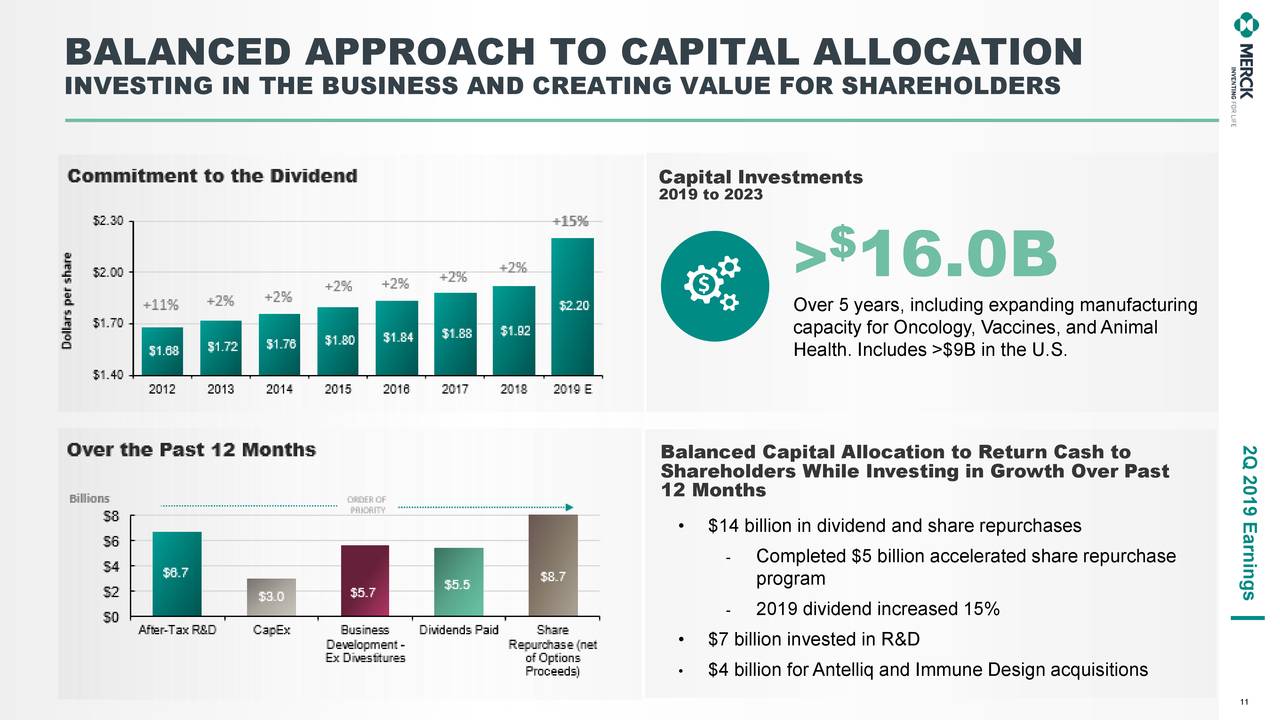 It had increased annual dividend by 14.5% in 2018. The investors are expecting similar dividend growth for this year.
Its financial outlook and strong product line offer a room for dividend growth.
Merck expects to generate full-year revenue in the range of $46.2 billion, significantly higher from revenue of $42 billion in the past year. The guidance for full-year earnings per share stands around $3.88, up from $2.32 in the previous year.
Despite the steady share price rally, the stock looks fairly priced based on valuations. Merck stock price is currently trading around 16 times to earnings compared to the industry average of 20 times. Overall, Merck appears like a good play for dividend and value investors.