Snap (NYSE: SNAP) stock price has gained 151% of value since the beginning of this year. The bullish trend is backed by investor's confidence in its growth prospects. In addition, the company has been impressing investors through a substantial increase in user base and financial numbers.
Snap stock price is currently trading around $14, down slightly from an all-time high of $17 that it had hit three months ago. The market analysts are considering the dip in share price as an attractive entry point for new investors.
Strong Q3 Results Backs Snap Stock Price Uptrend
Snap has topped Q3 revenue and earnings estimates by a wide margin. Its revenue of $446 million increased by 49% from the year-ago period.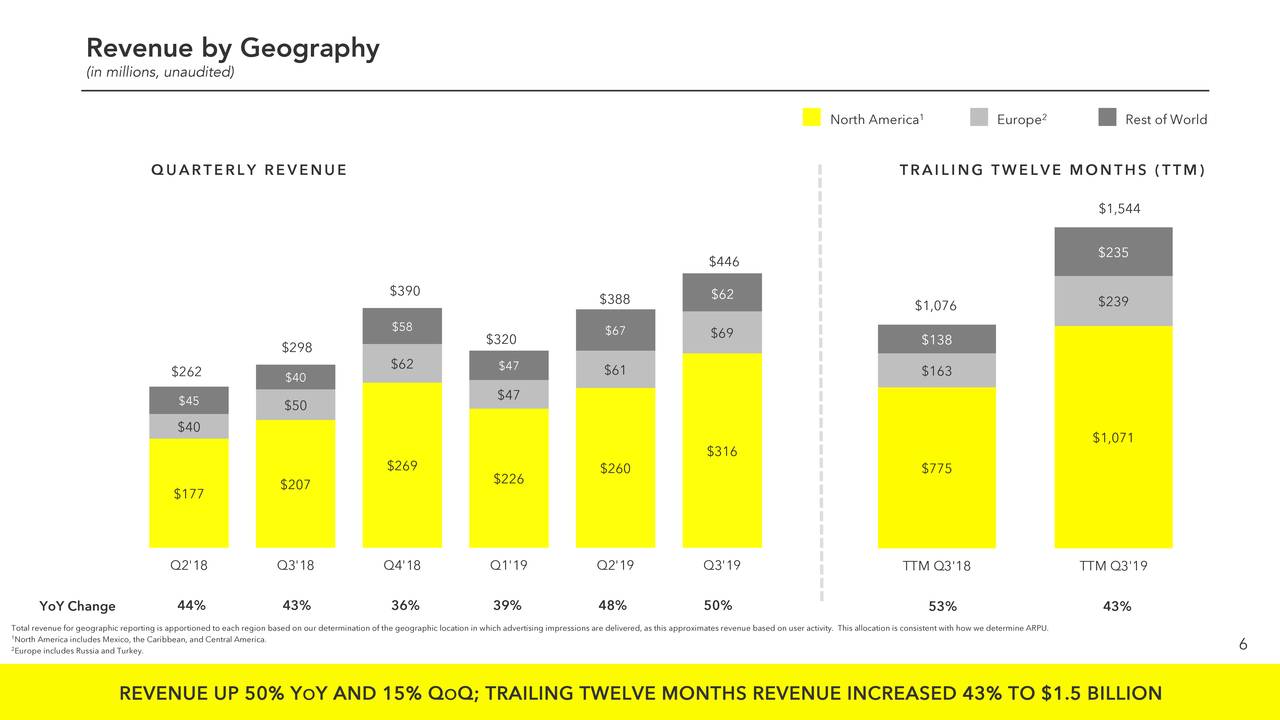 The company is working on the following five strategies to boost its revenue base and profitability:
Snap is investing in its Discover platform to build a premium content ecosystem.
It is focusing on the augmented reality platform.
The internet content company is working on the Snap Games platform.
The company continues to build and improve Snap Kit.
It is seeking to strengthen its ad platform products and capabilities.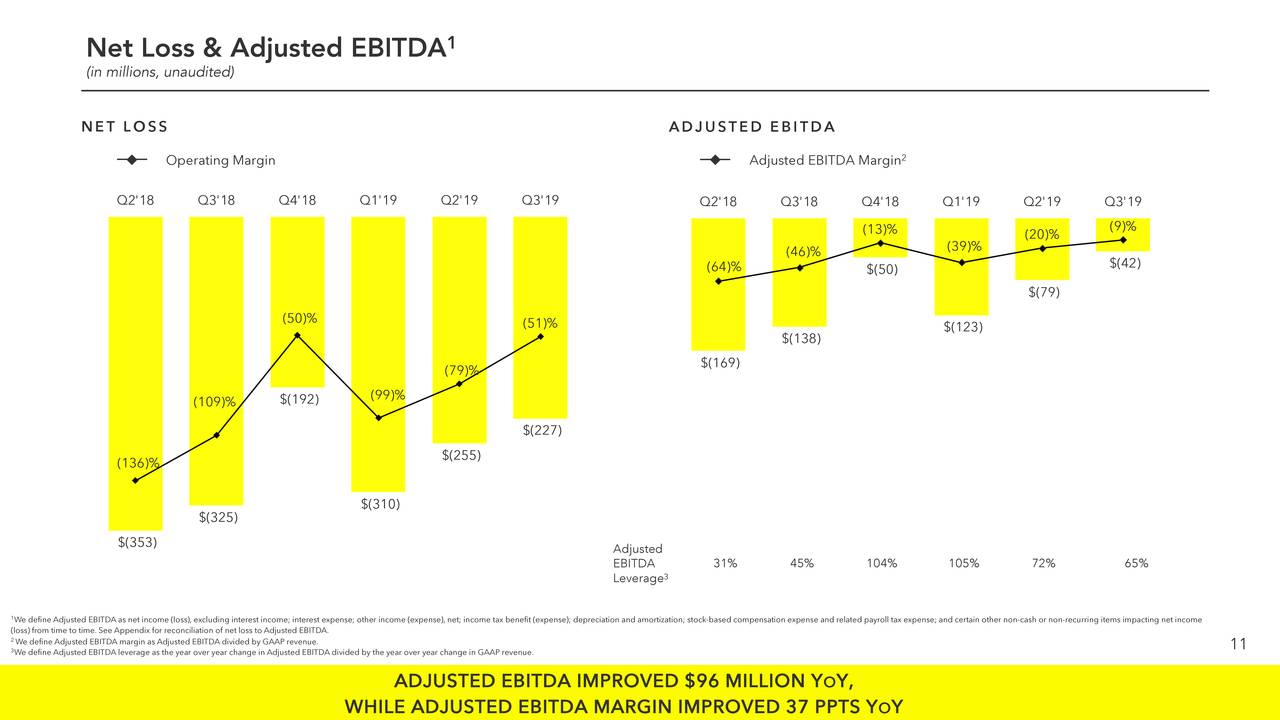 The company's business strategies are working. Its third-quarter results and full-year outlook vindicates the success of business strategies. Its loss of $227 million improved by $98 million from the year-ago period. Moreover, its free cash flows also improved by $75 million in the third quarter from the same period last year.
Rosy Outlook Adds to Investors Sentiments
The company is likely to extend the momentum in the final quarter. It anticipates fourth-quarter users in the range of 214M-215M. The fourth-quarter revenue guidance stands around $540M-$560M. The company provided adjusted EBITDA guidance of $20M relative to negative $50M in the same period last year.
Evan Spiegel, CEO says, "We are a high growth business, with strong operating leverage, a clear path to profitability, a distinct vision for the future, and the ability to invest over the long term. We are excited about executing on the many opportunities in front of us."