Qualcomm (NASDAQ: QCOM) stock price has successfully reversed the majority of losses that it had incurred early this year. QCOM shares are currently trading slightly below from an all-time high of $90. The upside momentum is due to the trader's confidence in improving market trends for the semiconductor industry.
Qualcomm's stock price is up almost 48% since the beginning of this year. The share price rose 34% in the past twelve months. The latest financial results and in-line guidance are adding to investor's sentiments. The company topped revenue and earnings estimates for the final quarter of 2019.
Q4 Earnings Beat Added to Qualcomm Stock Price
Qualcomm's fourth-quarter revenue of $4.81 billion beats consensus estimate by $100 million. In addition, earnings of $0.78 per share grew $0.07 per share from the consensus estimate. The strong performance is driven by growth in the QTL segment – which grew 4% year over year.
The company says they are well set to accelerate the momentum in the coming quarters. The company is particularly focusing on 5G.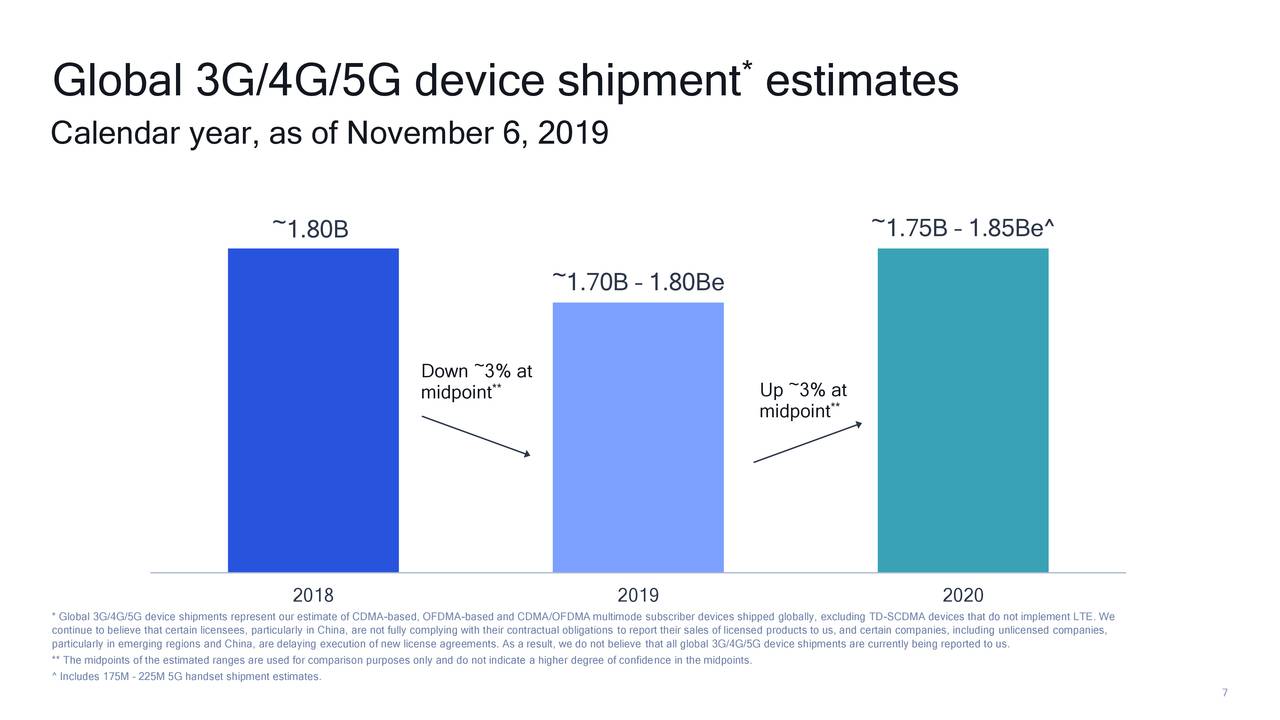 "We exit the fiscal year having successfully executed on our strategic priorities. We are working on helping to drive the commercialization of 5G globally. The company is completing a number of important anchor license agreements and executing well across our product roadmap. Our technology and inventions leave us extremely well-positioned as 5G accelerates in 2020."
QCOM expects to generate first-quarter revenue in the range of $5.2B compared to the consensus of $4.83B. This represents significant growth from the previous quarter revenue of $4.81 billion. Moreover, the earnings per share for the first quarter are likely to stand around $0.80-0.90.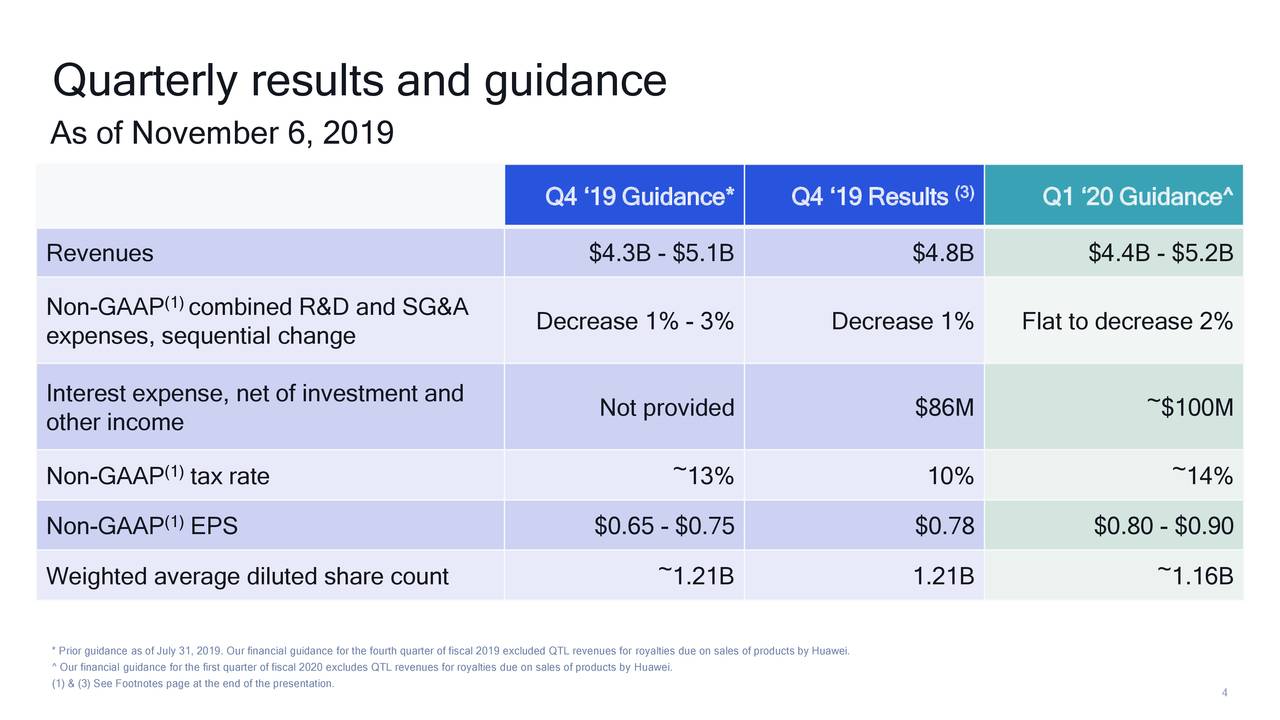 Market Fundamentals Are Supporting Gains
The trade war conflict between the two largest economies has significantly impacted Qualcomm's financial performance in the past couple of quarters. Fortunately, the market reports indicate that a trade deal is highly likely. Both countries have already signed an initial trade deal. Therefore, market pundits are seeing further acceleration in Qualcomm stock price. Some analysts expect QCOM shares to cross the previous all-time high of $90 a share.