Netflix (NASDAQ: NFLX) stock price extends the bearish trend amid traders concerns over rising competition. The prospects for increasing competition from Walt Disney (NYSE: DIS) and Apple (NASDAQ: AAPL) have erased a lot of value from NFLX stock price.
The stock price plunged below $300 level last week. Its shares formed a bearish trend since it announced second-quarter results. The stock price dropped from 52-weeks high of $380 in July to $290 at present.
Although its revenue grew 26% in the second quarter, the growth rate declined when compared to the revenue growth of 40% in the same period last year. The company has also missed subscription estimate by a wide margin. Its paid membership grew only 2.7 million, significantly lower from membership growth of 5.5 million in the previous year period and down from its forecast for 5.0 million.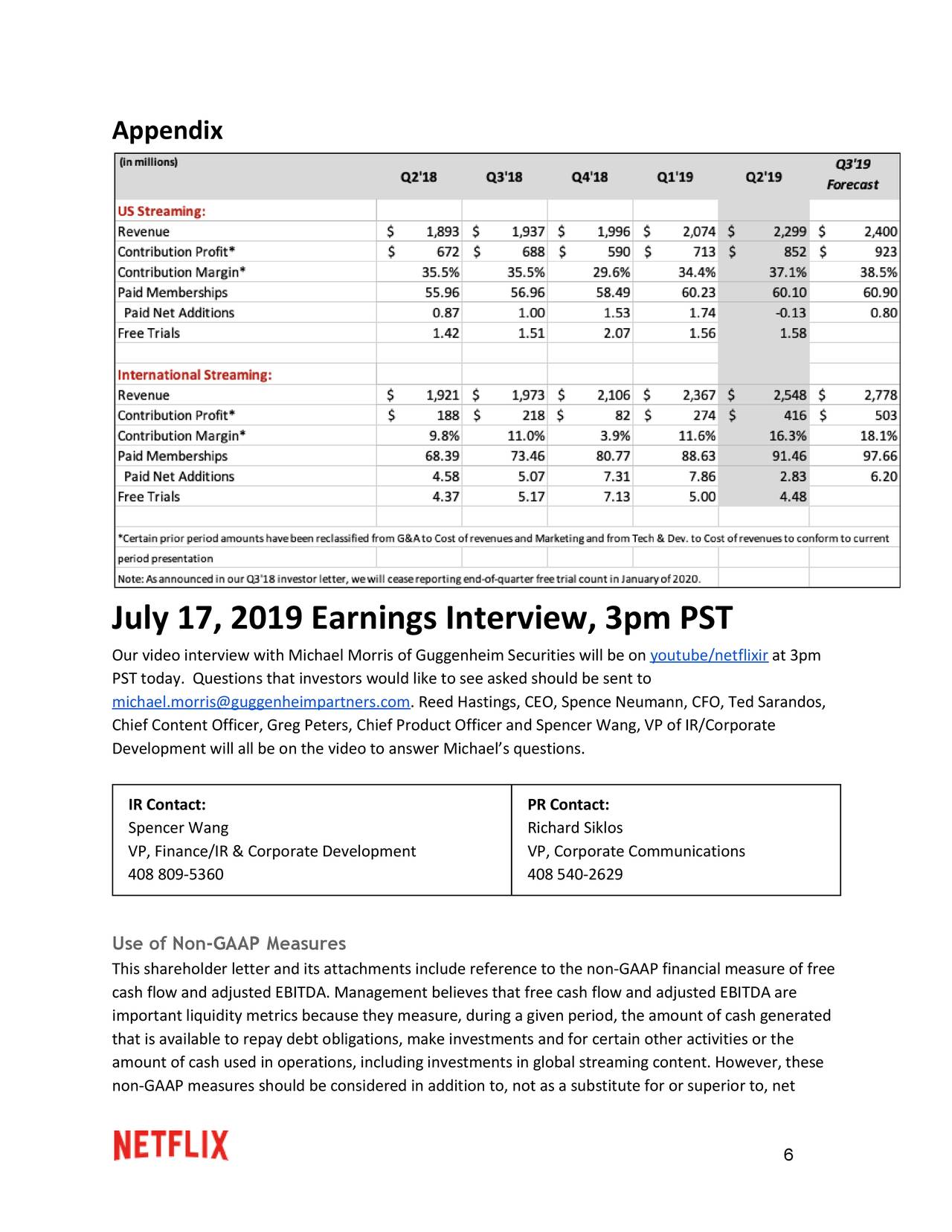 The management blamed its current content lineup for lower than expected growth in memberships. It also believes that upcoming competition from major streaming services such as Disney, Apple, AT&T (NYSE: T), and Comcast (NASDAQ: CMCSA) could also hurt its future growth prospects.
The CEO says, "We think Q2's content slate drove less growth in paid net adds than we anticipated. Additionally, Q1 was so large for us (9.6m net adds), there may have been more pull-forward effect than we realized."
The company has also generated lower than expected growth in earnings per share. It earnings per share of $0.60 in Q2 declined sharply from earnings of $0.85 per share in the year-ago period. Higher operating costs and lower margins negatively impacted its earnings potential.
Moving forward, Netflix expects membership growth of 7 million in Q3 compared to growth of 6.1 million in Q3 a year ago.
Despite soft performance in the second quarter, market pundits are optimistic about Netflix stock price performance. RBC Capital has set a price target of $450 with Outperform rating, citing improved penetration rate in the U.K and other key markets.