Microsoft (NASDAQ: MSFT) stock price is likely to add $10 in the coming days, according to market analysts. MSFT shares rallied 40% year to date and it is up 135% in the past three years. The share price is currently standing around an all-time high of $140.
Analysts believe the tech giant's acceleration in cloud markets is among the biggest catalyst for upside momentum. The company has generated a cloud revenue growth of 36% year over year in the latest quarter. The latest Pentagon's JEDI contract win could turn out to be a game-changer for the tech giant, analyst says.
Pentagon's JEDI Deal Could Add $10 to Microsoft Stock Price
Microsoft recently wins the Pentagon's JEDI cloud computing contract. The contract is valued at $10 billion. Wedbush calls it a game-changer for Microsoft. The firm believes the contract could increase the cloud business out of Redmond for years.
The firm says, "We believe this deal adds at least $10 per share to Microsoft's stock and could have significant positive financial implications to the model over the coming years that the Street will be digesting over the coming months."
Q1 Results and Strong Guidance Supports MSFT Shares
Microsoft has generated double-digit growth in revenues and earnings in the first quarter. Its Q1 revenue of $33.1 billion rose 14% from the year-ago period. The revenue increase is supported by strong growth in cloud revenues. In addition, the company has been turning double-digit revenue growth into big profits.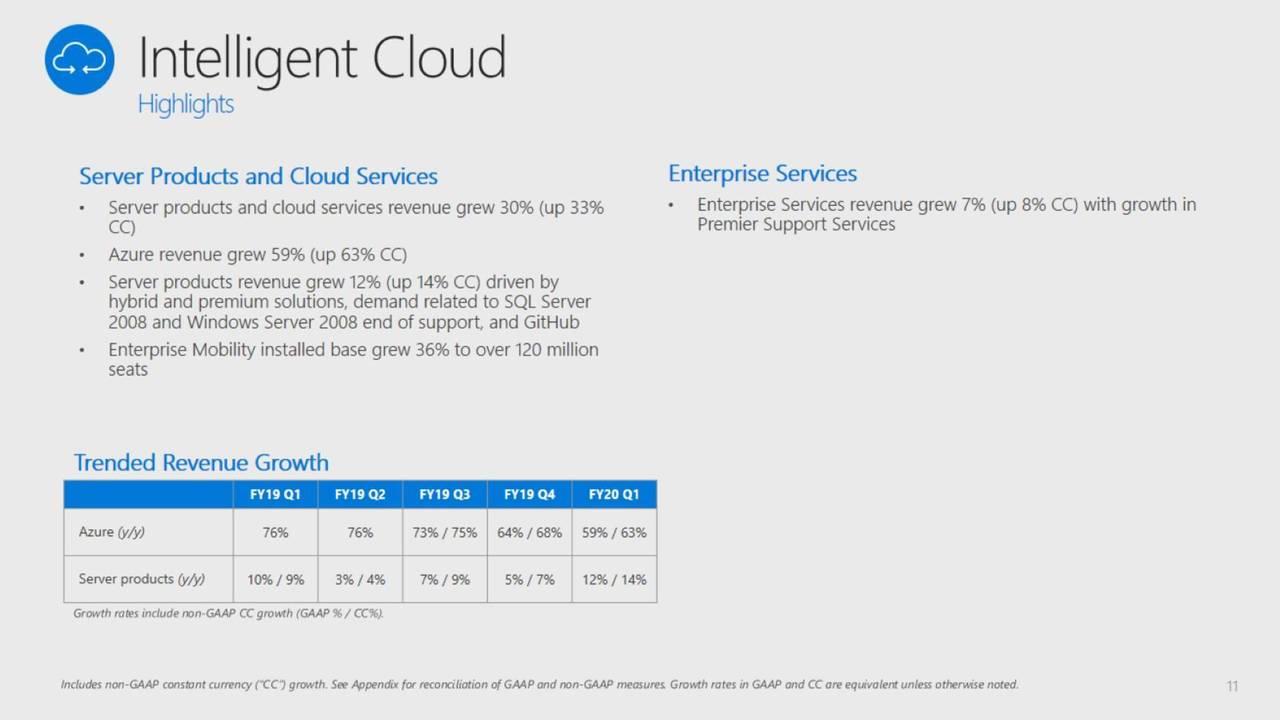 Its operating income grew 27% year over year in the first quarter. Diluted earnings per share came in at $1.38 in Q1, up 21% year over year.
On the other hand, the tech giant has also been returning significant cash to investors in the form of dividends and share buybacks.
It has returned $7.9 billion in Q1 to investors in the form of share repurchases and dividends. This represents an increase of 28% from the same period last year. Overall, analysts believe Microsoft stock price is well set to extend the bullish trend.