Micron (NASDAQ: MU) stock price regained momentum after experiencing steep selloff during the final quarter of last year. The stock price remained volatile throughout the first half of this year amid concerns over stiff competition and DRAM related downturn.
Although Micron stock price rose 29% in the past three months, the price is still down 16% from 52-weeks high of $53 a share. MU shares are currently trading around $46. Market pundits, on the other hand, are presenting mix opinion. Some are expecting steady growth in share price while others are providing sell signals.
Citi analyst Christopher Danely expects the extension of DRAM downturn until H1 2020. The analyst has set price target of $30 with a sell rating. Citi analyst says, "The current inventory level is at an all-time high of 153 days (historic average: 98 days), which increases the risk of EPS impact and a potential write-down."
Deutsche Bank and Goldman Sachs expect an upside momentum for Micron stock price. Both banks are expecting the stock price to hit $55 level in the coming days – higher from its previous 52-weeks high of $53 a share.
Deutsche Bank Analyst Sidney Ho says "Recent events, including the reprieve of Huawei ban, Japan- Korea trade tensions, and the power outage at Toshiba Memory Corp, should disproportionately benefit MU versus its competitors."
It's higher than expected results for the third quarter added to investor's confidence. Its revenue of $4.79 billion topped the consensus estimate by $90 million. Its earnings per share of $1.05 have beaten the consensus estimate by $0.15.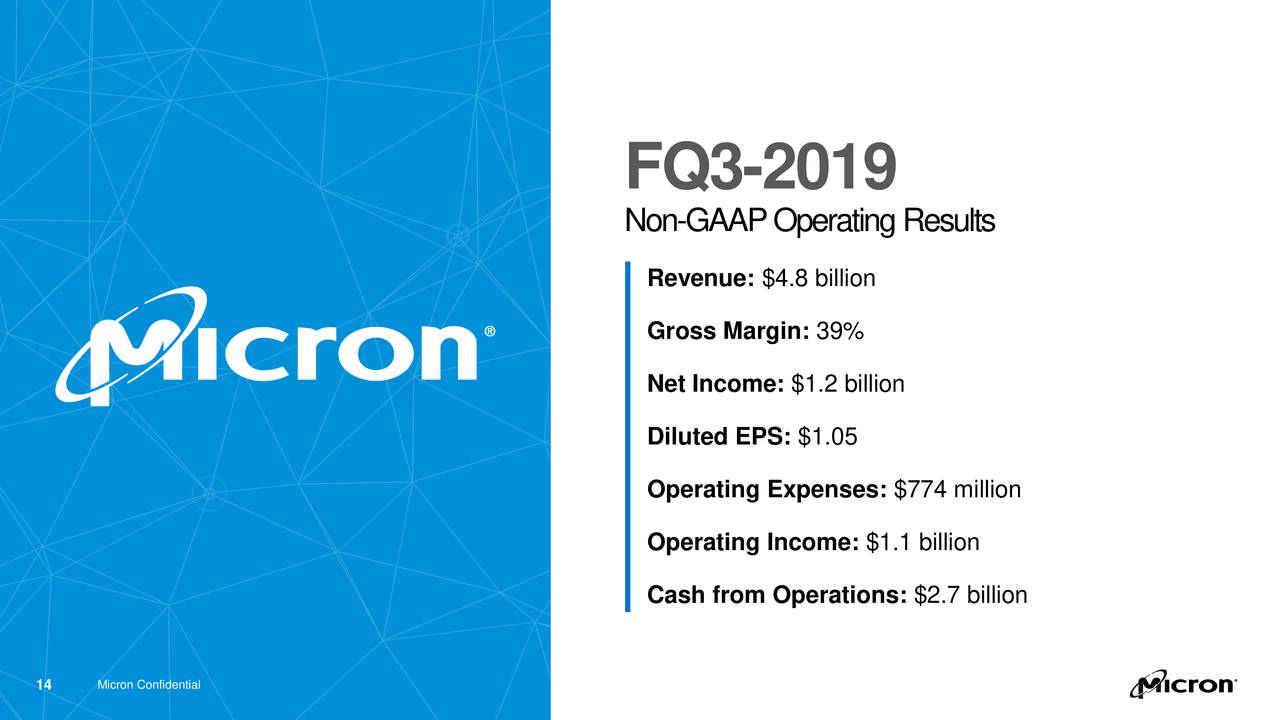 DRAM contributed 64% of overall revenue while NAND added 31% of overall revenue in the latest quarter.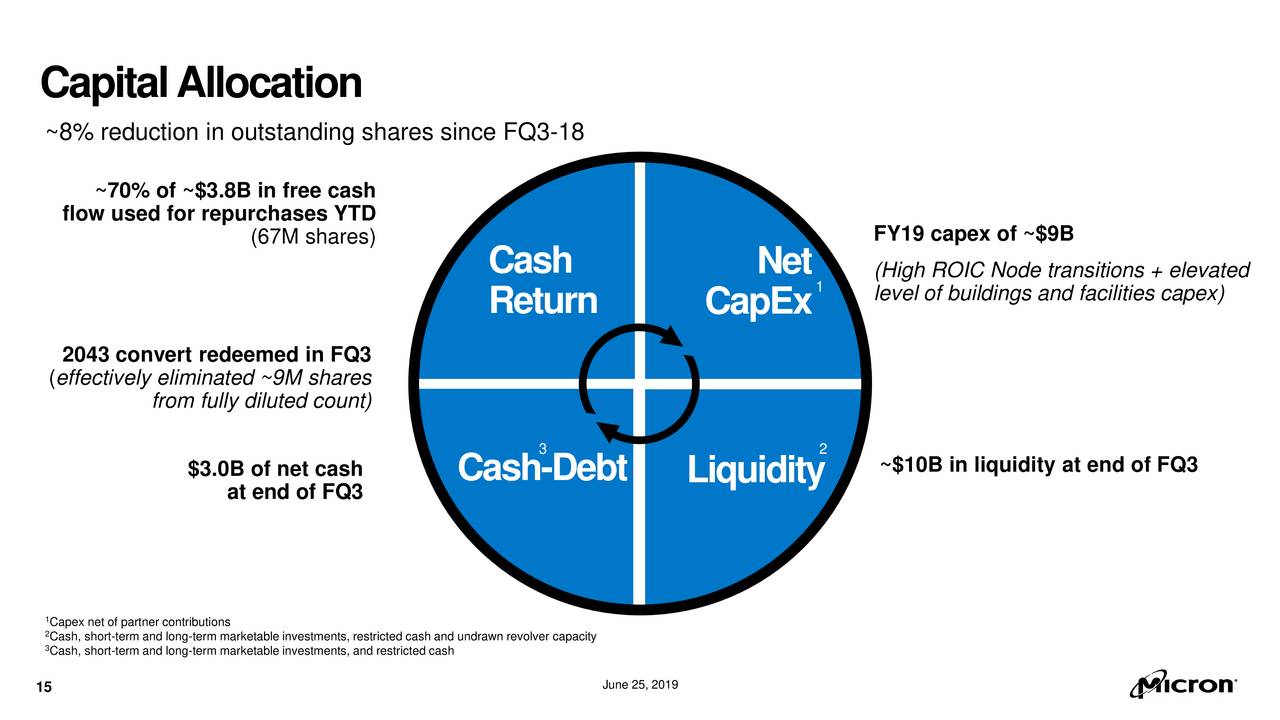 On the other hand, the company has been aggressively reducing its outstanding shares. The drop in outstanding shares always enhances earnings per share, dividends and share price. Micron has reduced almost 8% of outstanding shares in the past twelve months. It had used 70% of free cash on share buybacks.