Lockheed Martin (NYSE: LMT) share price rallied sharply since the start of this year. The stock has recently hit a new all-time high of $386, up 45% year to date. Despite robust share price gain, its valuations are trading well below the industry average.
Its shares are trading around 1.90 times to sales and 18 times to earnings compared to the industry average of 2.15 and 20 times, respectively.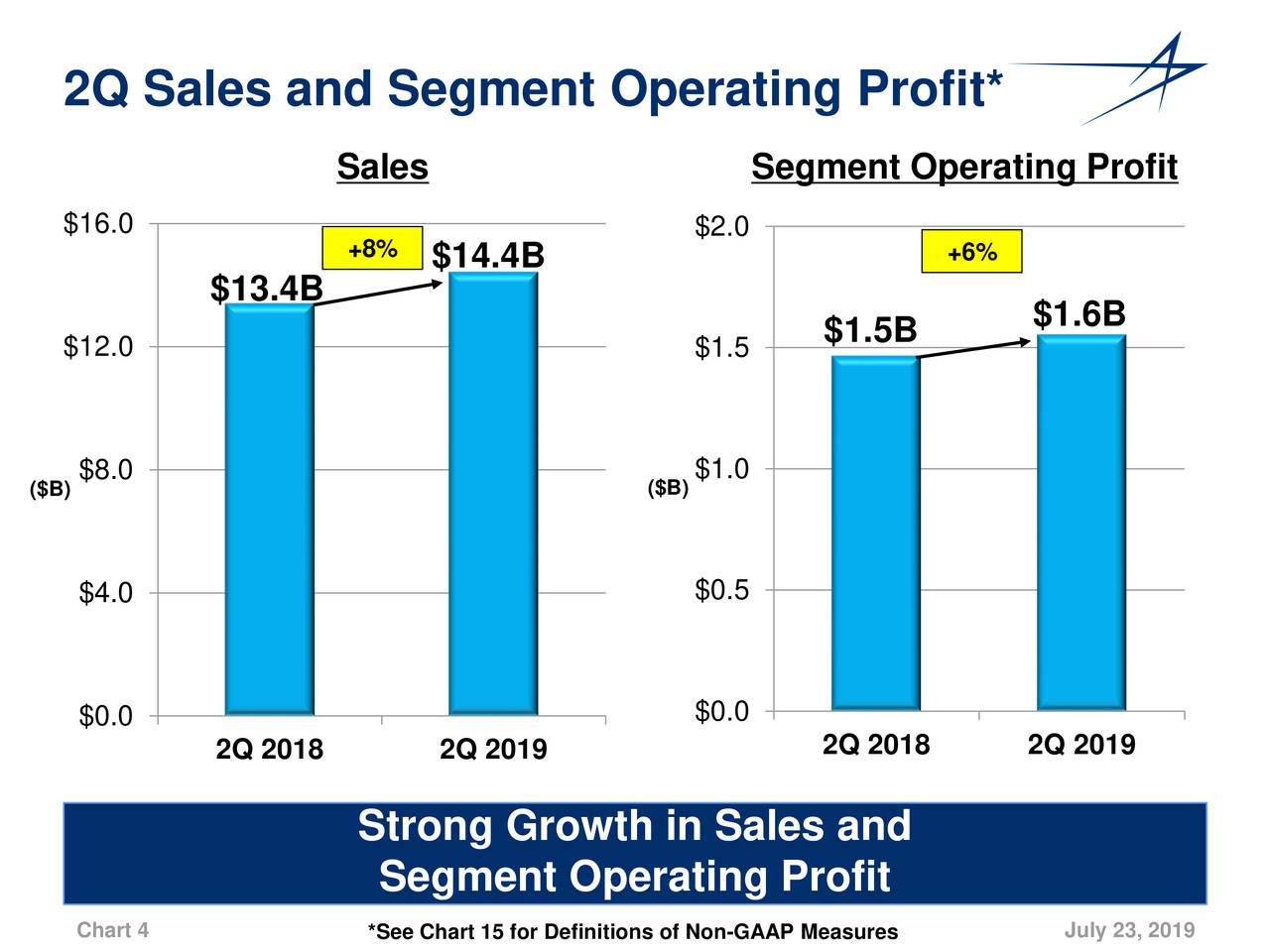 In addition to valuations, Lockheed stock price is likely to receive support from its financial and operational performance. The company has generated revenue of $14.4 billion compared to $13.4 billion in the second quarter of 2018. This represents more than 7% growth from the previous year period.
Improvements in margins along with the focus on share buybacks are enhancing its earnings potential. The company has generated net earnings per share of $5.00 compared to $4.05 per share in the second quarter of 2018.
"The corporation achieved another quarter of strong operational and financial results across all four of our businesses, which allowed us to grow our backlog to a new record level and to increase our financial outlook for 2019," said Lockheed Martin Chairman, President and CEO Marillyn Hewson.
The company has generated cash from operations of $1.7 billion in the second quarter while capital expenditure was standing close to $249M. It had repurchased 600K shares and paid $622 million in cash dividends. The backlog also stood at a record level of $137B.
On the back of record backlog, Lockheed has raised the outlook for the third quarter and full year.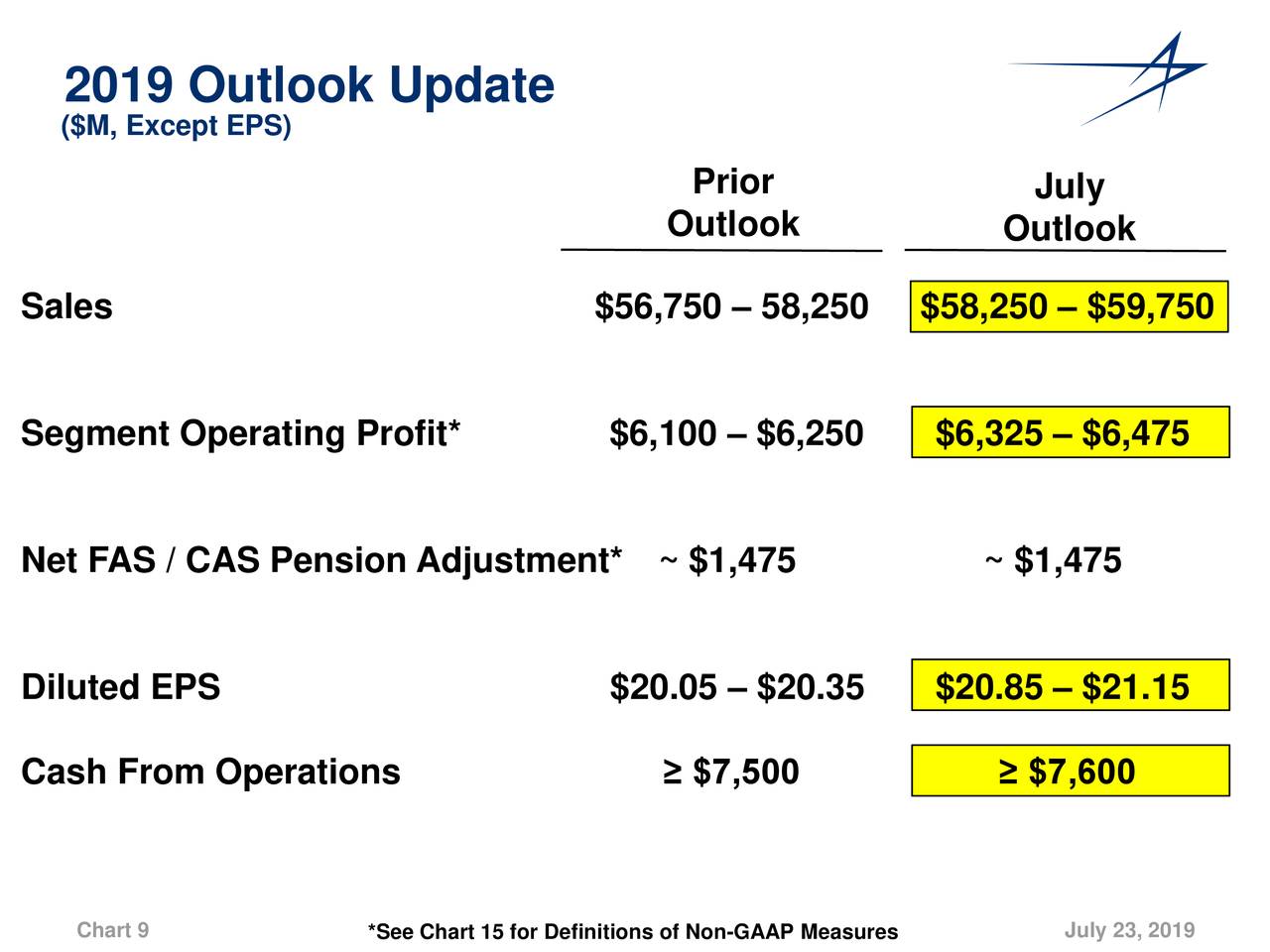 It expects full-year revenue in the range of $58.25 billion to $59.75 billion compared to the previous estimate for $56.75B to $58.25B. LMT anticipates earnings per share to hover around $20.85-$21.15. The previous estimate for full-year earnings was around $20.05 to $20.35. Overall, Lockheed Martin stock price is well set to extend the upside momentum. It can easily breach the $400 level in the coming days.
Click here to learn more about stock brokers and stock trading.